5 Things That Alexandra Daddario Does To Make Life Beautiful
It took Alexandra Daddario 15 years from landing her first role as a victimized teen Laurie Lewis in the ABC daytime soap opera All My Children in 2002 to Summer Quinn in the American action-comedy, Baywatch, in 2017 to become a style and fitness icon.
"I always loved storytelling," said Alexandra Daddario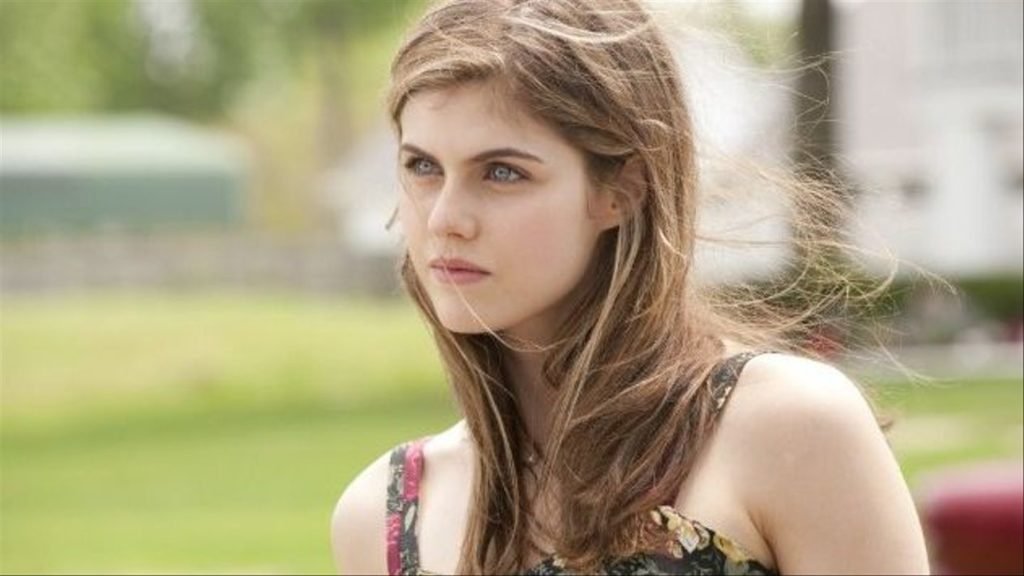 Alexandra Daddario decided to become an actor at the age of 11. She further stated that she could've done anything as she had all opportunities. She was studying at Marymount Manhattan College when she felt a passion for making a career in acting and dropped the college to pursue a full-time acting career.
For acting, she learned the Meisner acting technique for years and became an outstanding actress ready to accept challenging roles like horror, science fiction, and comedy. Soon she proved that she's a multitalented actress. Her music video song "Radioactive" surpassed 1 billion views on YouTube.
With acting, she also maintained her figure and beauty. Her quick and surprising rise in the competitive film industry proves that she's a fitness enthusiast. Her role in Baywatch could be taken as her fitness example. She worked out a lot to put on weight to fit into the swimsuit designed for Summer Quinn.
"For Baywatch, I started doing weight training," said Alexandra Daddario
Summer Quinn was a demanding role for a lean Alexandra Daddario. She had to work hard to feel strong to become a savior. And she said that she started doing the weight training she had never done before. She further stated that she noticed a huge difference in her body type. She called the transformation amazing she went through while preparing for Baywatch.
Patrick Murphy, her fitness trainer, ramped up her workouts to four to five days a week. The hour-long high-intensity workouts with free weights, sliders, and resistance bands made her feel strong and confident. During filming, said Alexandra Daddario, she felt for the first time in her life, she had real abs.
Alexandra Daddario still does high-intensity workouts with her trainer twice a week to maintain the fitness achieved during the Baywatch movie. Also, she does yoga a lot. She said that yogic exercises helped her manage anxiety and get sound sleep. And feeling mentally good was as important as feeling good physically, said Alexandra Daddario. It was only due to her dedication to fitness that she bagged the role of Summer Quinn in Baywatch.
But Alexandra Daddario couldn't do a high-intensity workout without taking a healthy diet
She doesn't stress too much about food and eats when she feels hungry. The 5'10" Baywatch star says that she listens to what her body needs. She prefers a natural diet but, says Alexandra Daddario, it would become difficult for one to resist eating too much sugar if one gets too hungry and doesn't give oneself what she needs sometimes. Her focus is on being healthy and not obsessing over food.
For example, Alexandra Daddario loves eating eggs and doesn't mind using butter when cooking the eggs
Alexandra Daddario says that one has to allow oneself to cheat. Regular exercising and yoga have changed her approach to diet. She feels healthy and better each session.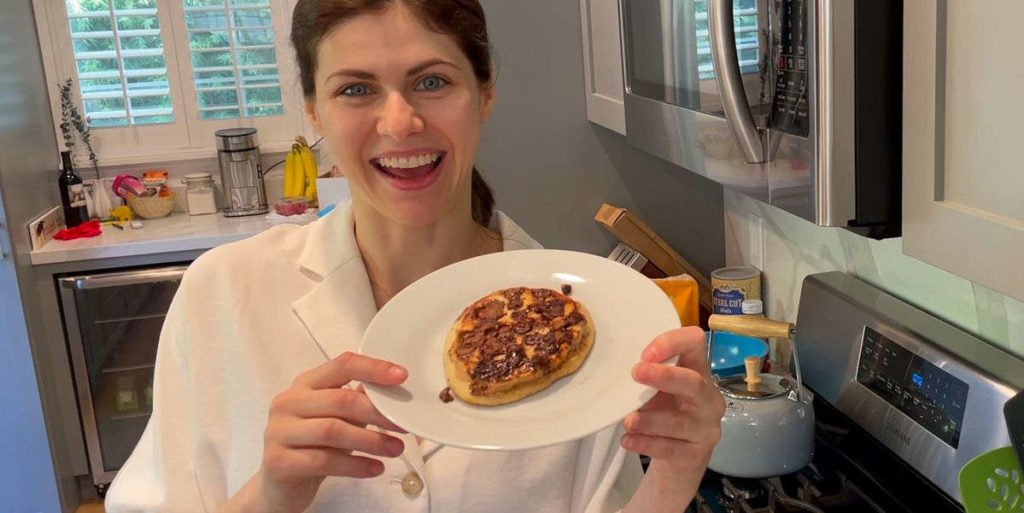 Breakfast: Her breakfast consists of simple recipes that are fast and easy. She prefers taking omelets with onions, tomatoes, and mushrooms. For drink, she has almond milk cappuccino, and iced tea.
Lunch: Alexandra Daddario relies on services like Postmates for lunch as she's always on the go. With little time to cook her meal, she orders Flax Master Smoothie that comes with acai, frozen banana, Earthfusion protein, almond butter, vitamin B-12, and other nutrients.
Dinner: It is the time to refuel her body and she prefers grilled chicken breast with quinoa topping and slices of avocados. She also tries a quinoa bowl with street corn, diablo salsa, and chicken and lime.
Snacks: In cheat meals, she loves Lara bars, a tablespoon of peanut butter, or half an avocado, when she needs quick energy. She also takes nuts while going on hikes.
Also, she has a sweet tooth for which she gulps half-cup of Rice Dream Mint Carob Chip frozen dessert. And she knows that it won't affect her body negatively. On the contrary, she feels better after consuming the ice cream.
The Baywatch star is all about keeping her body and mind healthy and she does many things to maintain her fitness.
Stay Active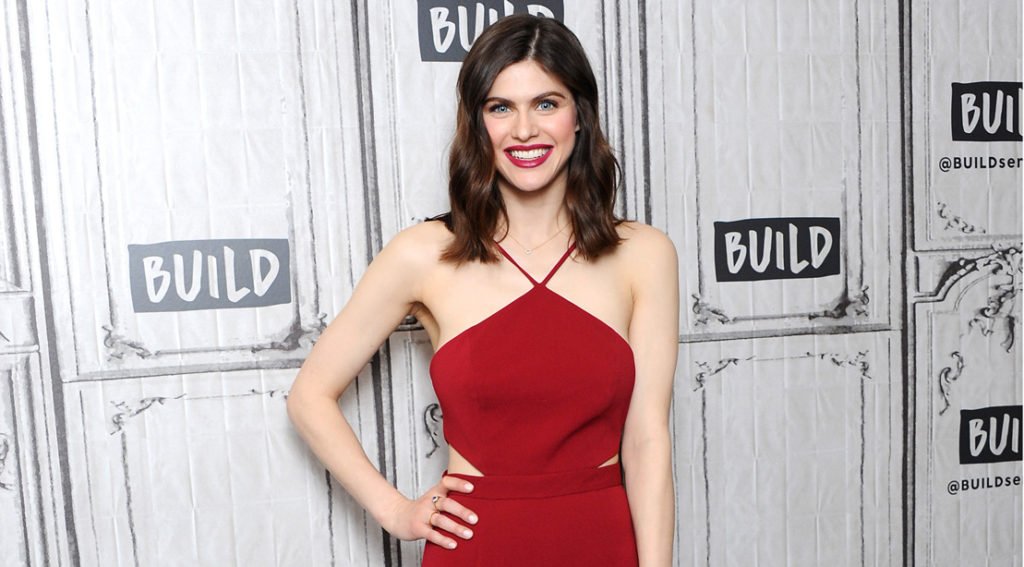 Alexandra Daddario is a health enthusiast. She believes in exercising regularly to stay fit. She goes on hiking and has post-work yoga sessions to de-stress her body and mind. She said that she did a lot of yogic exercises after having a stressful day at work. She keeps busy with work out when she has no shoot.
Stay Centered
Shut off and disconnect is her advice to all her followers. And she stresses meditating every day. Meditating 10-15 minutes or 20, if you can, is a great way to de-stress your body and mind, says Alexandra Daddario. But she doesn't stop at meditation only. She goes on to say a lot about self-care. Forgive yourself, is her advice on self-care. Sometimes it becomes hard for yourself to face life challenges. It is the time when you should forgive yourself.
Give Back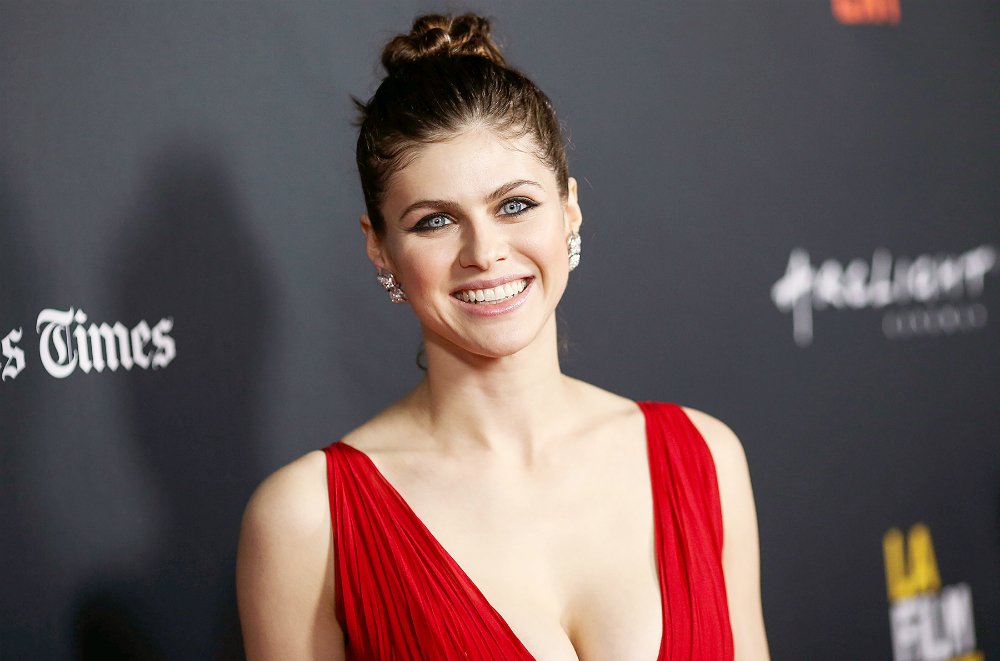 Alexandra Daddario says one should do something nice for someone every day. She works with the Elizabeth Taylor AIDA Foundation to give back. Or it is her way to give society back what she got from society.
Recharge
At times, Alexandra Daddario is so tired that she needs time to recharge and she never pushes herself to the extreme just to meet deadlines. She takes time to recharge by doing yoga and meditation and focuses on doing things in the right manner.
Healthy Food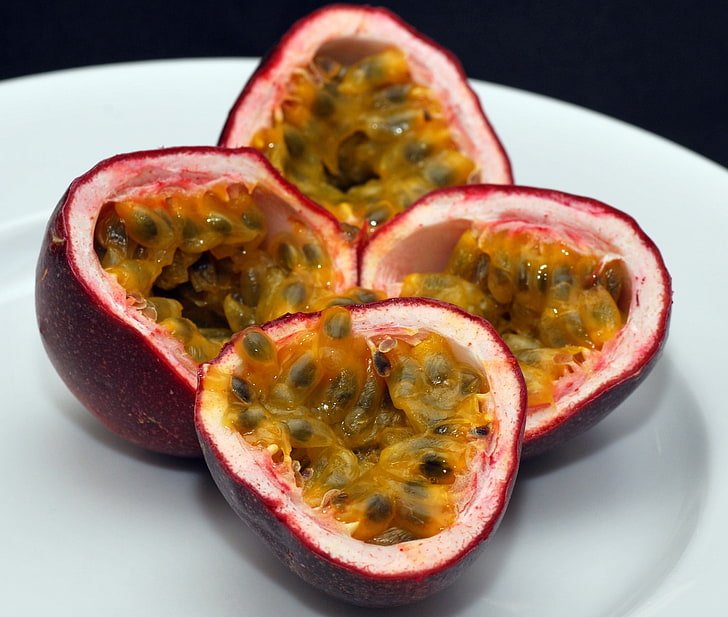 Her food is super healthy because she always chooses natural things. She also enjoys a cheat meal but never forgets to burn the calories earned by regular exercises. Her life is as beautiful as she's and the credit for this beautiful life goes to her healthy body and mind.