Pictorial Of Minimalist French Makeup
French makeup is effortless because it is minimalist. French women wear minimum makeup and for this reason, they spend less time on makeup. And the reason behind minimalist makeup is that perfection is never a goal for them. They want to look natural by highlighting their facial features instead of hiding the features.
French Makeup Tutorial
If you think that you will need to buy expensive beauty products and spend hours applying those cosmetics, then you are wrong. On the contrary, you will get things done in a quick manner. It would start with cleaning your face and conclude with wearing a glow. And the prime focus of the makeup is on the eyes.
French makeup is all about striking the right balance between facial features. Curling lashes, grooming, brows, using a concealer, and finally wearing a glow are the essential parts of French makeup. And the good thing is that you can get a French look without going to a beautician.
Here's The Tutorial For French Makeup
First Step: It's All About Preparation
It's better to begin with a clean face, so clean your face perfectly. If you want, you can even use a face wash that can remove all impurities, pollutants, excess oil, and dead cells from your face. Your face should be like a clean slate on which you can create a design. Pat-dry your face and apply a toner followed by a gentle moisturizer, and a lip balm. Your face would look fresh and hydrated after this early treatment.
Second Step: Curl Your Lashes
Start your makeup by curling the lashes. For convenience, use an eyelash curler. Curled eyelashes get a natural look and they look extremely flattering. And it won't take you much time in curling your lashes. Also, fill the space between your upper and lower lashes. You can use a metallic brown eye pencil for filling the space between the lashes. Check your lashes to make sure that they are curled and in good shape. Finally, add some mascara to both top and bottom lashes. Now you can move to the next step to get the perfect Parisian look.
Third Step: Groom Your Brows
Once the eyelashes are curled, your eyes will set on the brows. Since you have worked on the lashes, you will want to groom the brows. The first thing is to clean the brows and here you can take the help of a spoolie. Depending on the condition of your brows, you will need to work on them for a couple of minutes and you are advised to be gentle towards the brows. A mistake that most people make is they accidentally pluck their brow hair. You should keep in mind that the brows play a crucial role in enhancing the look and feel of the eyes.
Fourth Step: Time For Concealer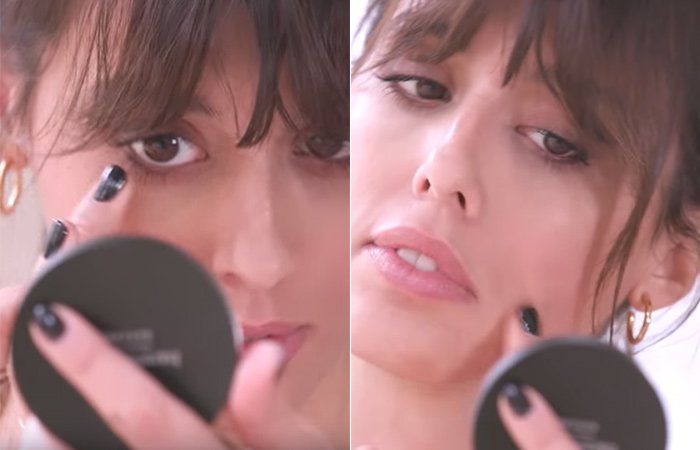 By the time your eye makeup completes, you can notice the areas that need coverage. Get ready with a dewy concealer of the shade of your skin tone to cover under-eye areas, spots, and redness. Blending the concealer thoroughly will give a natural flawless coverage. And you don't need to use brushes as your fingers could do the job. Since French makeup is all about minimalism, you can work with your hands and achieve good results.
Fifth Step: Get The Glow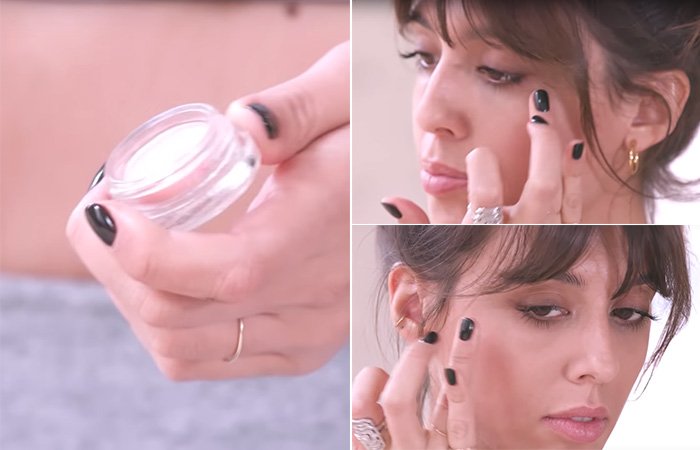 Oh! You've done the makeup and the only thing left is the glow. A balmy highlighter would do the job and you need to be minimal on shimmer onto your cheekbones because French makeup is all about minimalism. Apply the glow on the nose-bridge, Cupid's bow, and the inner corners of your eyes. A minimalistic glow would bring an iridescent glow all your face. Give a final look to your face and wear a broad smile on your face before stepping out. The minimalist French makeup will make you stand out in the crowd.
Beauty Tips By French Women
Skin Care Comes First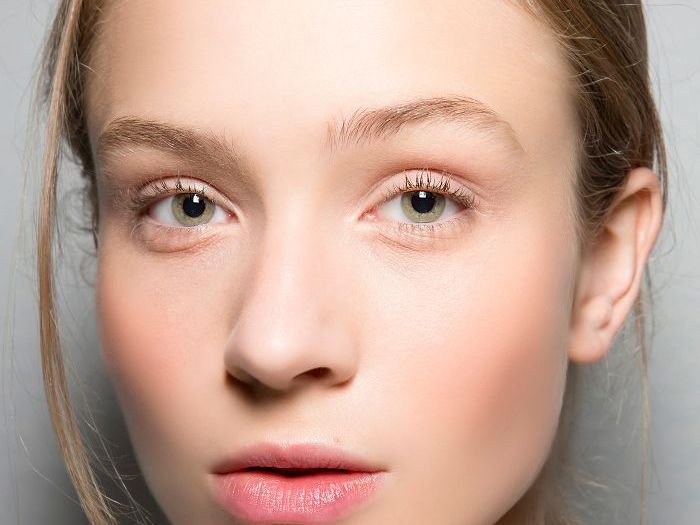 French people believe that it is only healthy skin that can look at its best. And for this reason, they spend considerable time, amount, and many efforts in taking care of their skin. Cleaning face before makeup is a part of their skincare routine. And they start taking care of their skin from a young age.
Beauty Lies In Simplicity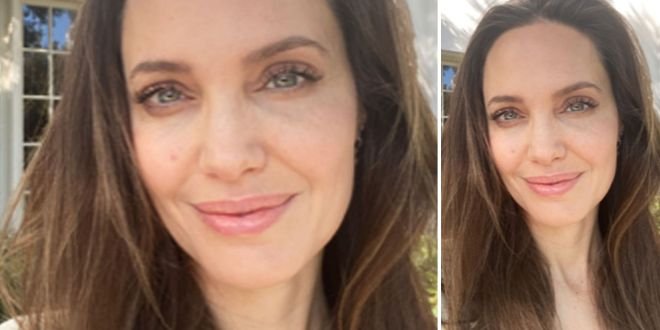 French women believe in simplicity and for this reason, they try retaining their natural look. For skincare, they buy cosmetic products, but they never overspend on cosmetics. They work with essentials to retain their natural look. And they don't mind even if their wrinkles and fine lines are visible.
The Red Lip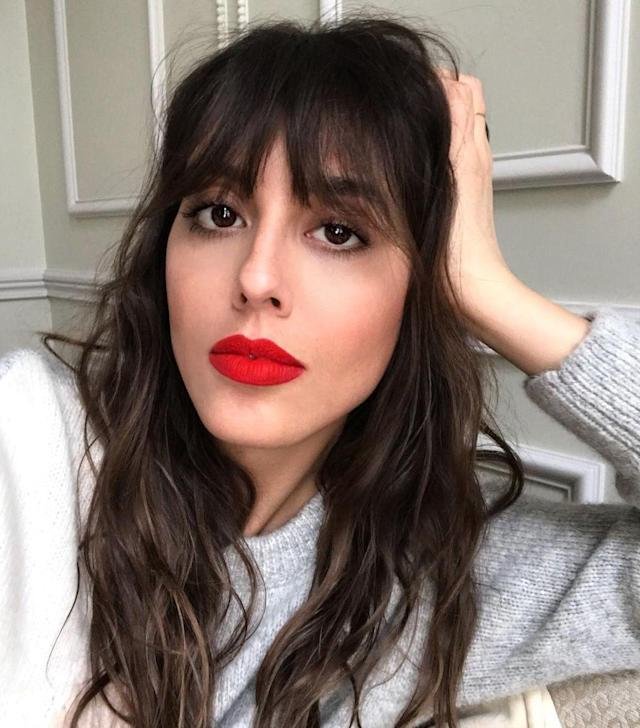 French women sport red lips because they consider bold red color a fashion statement and you will be surprised to know that they don't wear any makeup after turning their lips red.
No To Contouring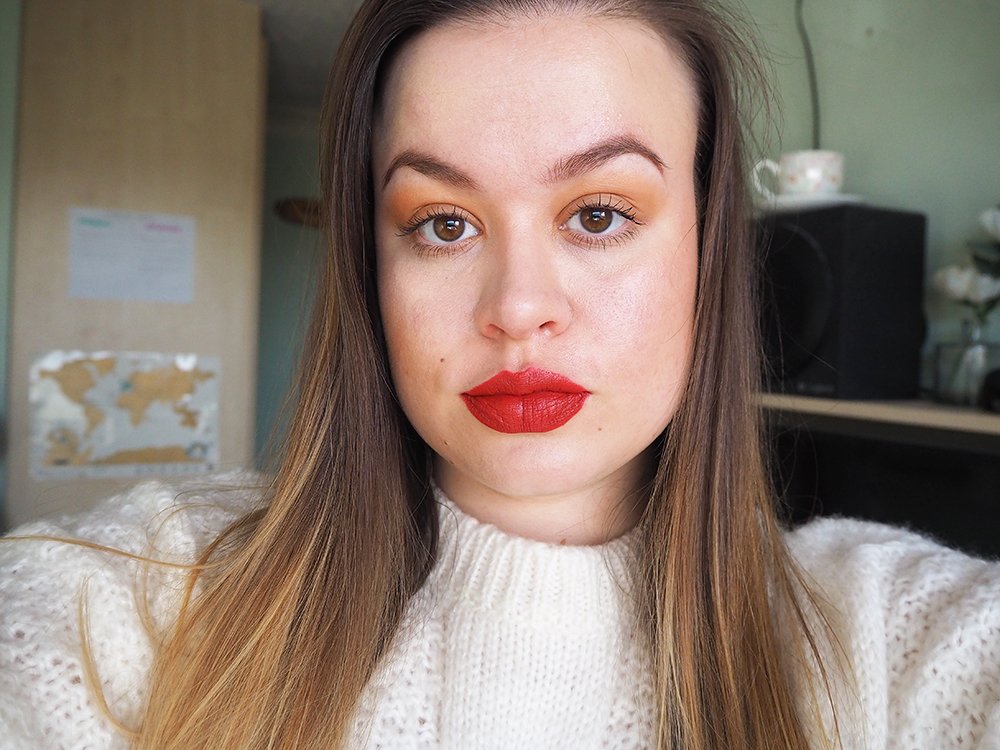 French women believe in simplicity and for this reason, they are averse to contouring that they consider as a tool to disturb the natural contours. And they love their natural contours so much that they like don't want makeup even if they have wrinkles and fine lines.
Natural Is Perfect
The beauty of French women is their simplicity that comes naturally. They maintain a natural look as far as possible and use minimalist makeup to enhance their appearance. And it is their natural beauty that makes them stand out in the competition.
Final Thoughts
French makeup has the advantage that it is minimalist. You need only essential cosmetics to get a French look, but the secret behind this minimalist makeup is to retain natural beauty. They believe in simplicity and whatever makeup they do is to improve their natural look and feel.
French women remain natural at the heart. They think of their natural beauty even when they are applying makeup. And they use their fingers more than brushes and cotton balls. If you want to wear French makeup, you should start thinking about natural beauty.
For more information please visit our site at https://www.searchom.com/