If you are looking for a cool hairstyle that is unique as well then consider a braided Mohawk. While making a braided Mohawk seems tricky, it makes maintenance for hair easy. In fact, it will protect your hair from everyday pollution, weather conditions, dirt, dust, and grime.
Here're 20 Edgy Braided Mohawk Hairstyles You Should Try
Twisted Mohawk
It is a level-up in twisted hairstyle. See how the sides are aligned close to the scalp but the hairstylist has left the Mohawk to lose on top of the head. If your hair is also jet black, silky, and long, you should try this hairstyle.
Ponytail Mohawk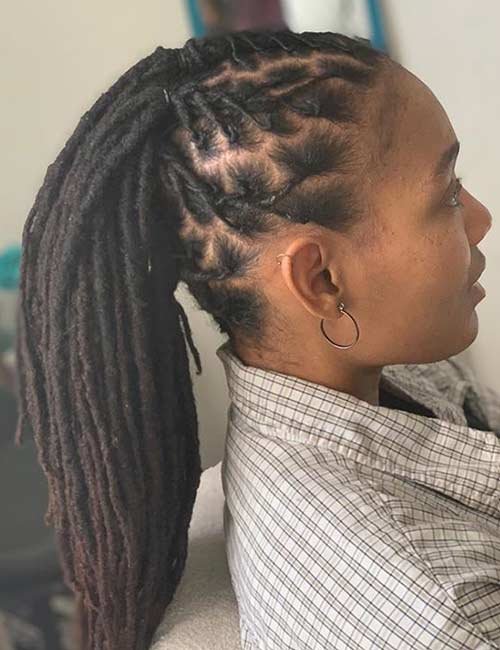 If you love ponytails then this hairstyle is for you. Multiple twisted dreads when arranged together create a super cool hairstyle. The dreads start thin at the scalp and grew thicker towards the Mohawk. And it is easier to create a beautiful design with thin dreads.
Braided Mohawk Updo
African women prefer braided Mohawk hairstyles to protect their hair from pollution and bad weather conditions. Another advantage of this hairstyle is that it keeps hair away from their faces. And it is in addition to improving their overall look and feel.
Intricately Looped Mohawk
If you think that Mohawk is simply collecting your locks on top of your head then you are mistaken. Look at this hairstyle. It shows the elegance of the Mohawk hairdo. It is both stylish and chic. And the way the locks are braided and collected shows that it is … Find more