How do you take care of your nails? If you like decorating your nails with paint and creating different designs on nails then this blog will be an inspiration for you. Nails also need cleaning and they can also be decorated like you style your hair and enhance the appearance of your skin.
Here're Some Nail Art Designs For Beginners
White And Orange Flames Nail Art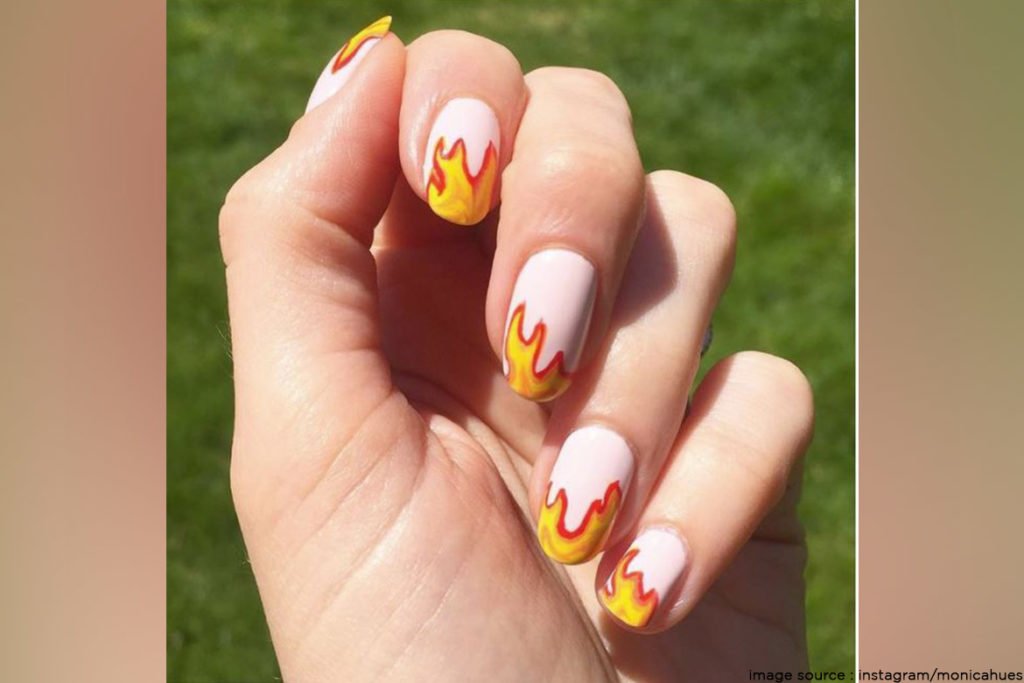 It is so fresh and youthful that you will certainly want to give it a try. And the most amazing thing is it requires fewer efforts. Also, it allows different color combinations.
Essentials:
• Nail Paints – White, Orange, Yellow, Black
• Nail Art Strips
How To:
• Two coats of white paint for the base
• Use nail strips as shown in the images to create the design
• First, make a triangle with yellow
• Color the right part of the triangle in orange
• Color the base of the triangle in black
• Finish the design with a coat of clear polish
Purple-Pink Floral Nail Art
Welcome sunny summer days with this floral nail art. It looks like spring has come on your nails. And it is easier to design as you need fewer essentials.
Essentials:
• Nail Paints – White, Pink, Purple
• A Nail Art Pen
OR
• A Thin Nail Art Brush
How To:
• Two coats of … Find more