10 Louis Vuitton Bags Popular For Their Design, Elegance, Convenience
If you are shopping for a bag then have a look at some cool designs by the Louis Vuitton brand. It is a leading brand hence you can expect masterpiece designs.
Here're 10 cool bags you can buy for your work and daily needs. Since they come from a brand, they could be a little more expensive than others. But they are worth buying.
Louis Vuitton Classic Neverfull GM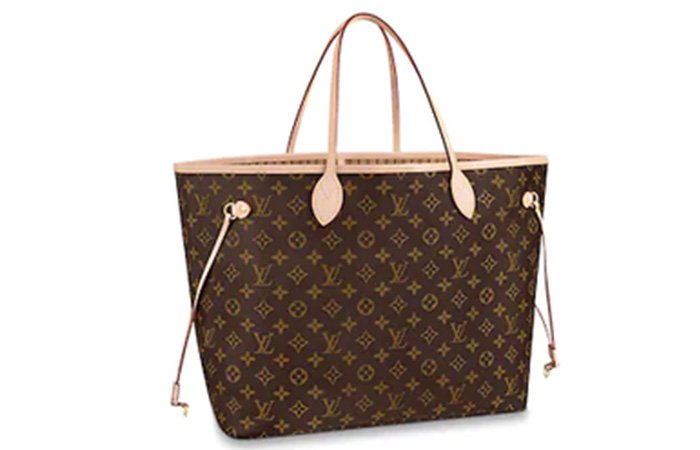 It is an iconic piece and expensive as well. But it is worth buying. The color, the design, the style, and everything that you can desire in a bag is available in this piece. It features a beautiful bucket design that is broad from the top and narrow at the base. And it provides two types of handles to carry your belongings. It won't look or feel bulky even if you fill it to the top.
Louis Vuitton Lockme Backpack Mini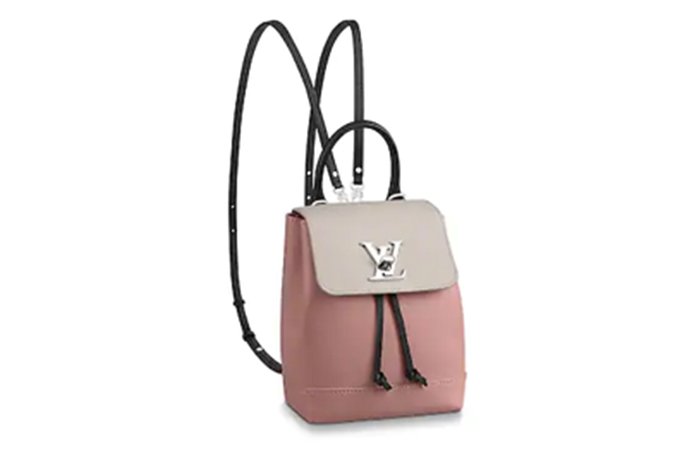 It is a backpack but since it comes from a brand, it is more than a simple backpack. And if you love backpacks or looking for one, it is the right product to invest in. Yes, it is an investment as will become a part of your personality. And it is worth an investment as it goes with anything casual. Whether you need a backpack for college or for a short trip, this bag is just perfect for your needs.
Louis Vuitton Graceful MM
It looks big but it will be better to call it spacious. It is an elegant bag or shopping bag as it can accommodate all your shopping in a hassle-free manner. Also, this lightweight bag won't let you feel an inconvenience in carrying your belongings. Designed for everyday use, it comes with a comfortable flat handle so you can carry it on your shoulders with much ease and comfort. If you are looking for a bag for work, travel, and shopping, this is the right piece.
Louis Vuitton New Wave Bum Bag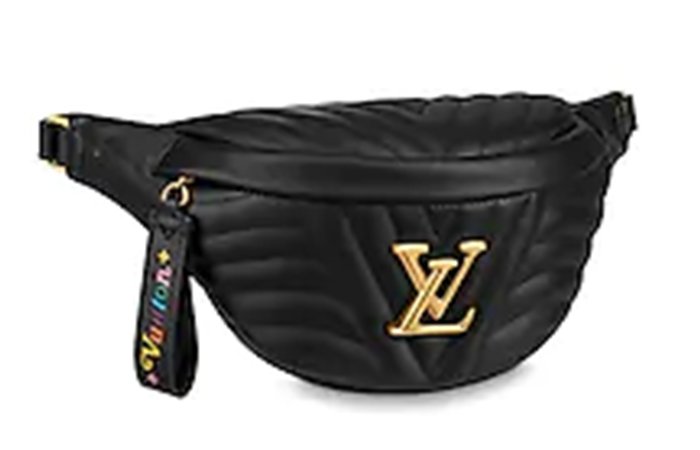 Calf leather design and gold embellishments with LV branding tell a different story of this bum bag. The front design with a large handle on the zipper gives a fair idea of how many things you can carry in this bag. It can hold all your belongings without putting unnecessary pressure on your waist. If you look at the design part, you will find that LV has left no space untouched. Even the zipper handle has branding. Also, it comes with an adjustable strap for cross-body as well as around the waist wearing.
Louis Vuitton Favorite PM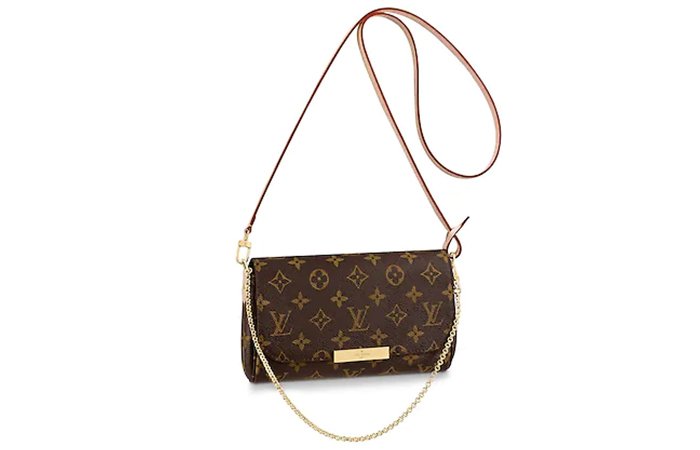 Enhance your collection of clutches and cross-body bags with this stylish piece. Its chocolaty design, golden strap, and magnetic closure tell many things about its uses. First, it is designed for carrying everything from your mobile to cosmetics. And you can become carefree after keeping your belongings in this bag. Second, it has elegant straps for cross-body wearing. Third, the magnetic closure provides quick access to things kept in its pockets. Fourth, there are dedicated pockets for mobile and cosmetics.
Louis Vuitton City Steamer Mini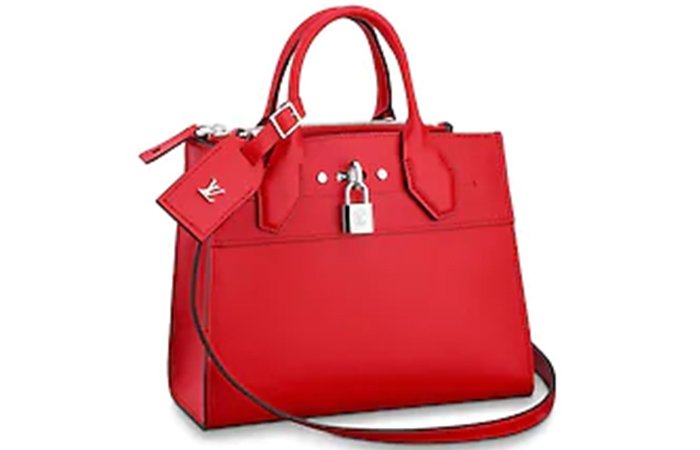 What do you see in this bag? It has a bossy design and it looks professional from top to bottom. Everything from the locked closure, firm handles, a large strap for cross-body wearing, and a zip opener with a large handle makes it suitable for all your needs. Whether you are preparing for a business meeting or dressing for a brunch date, you can carry this bag wherever you go. And if you are a woman who travels a lot then this bag is a must for you.
Louis Vuitton SC Bag BB
Do you carry bulky files or books? If yes then this bag is a good choice as it provides everything from space to comfort and from convenience to style. It looks professional and its design shows that it is made to carry bulky items. It comes with a large clutch-like opening to allow keeping off-dimensional and bulky items in the bag. For carrying, you can wear it as a cross-body bag or shift the load to your hands.
Louis Vuitton Saintonge
It is more a fashion accessory than a cross-body bag. The dark black color with a golden monogram looks classy. It has a minimalist design from the outside, but from the inside, it has ample space for carrying almost all your necessary and daily-use items. If you need a bag that you can carry all day then you can buy this piece. It is a nice investment for your daily activities including evening walks and friendly gatherings. Its adjustable shoulder strap will make it convenient for you to wear this bag.
Louis Vuitton White Pochette Metis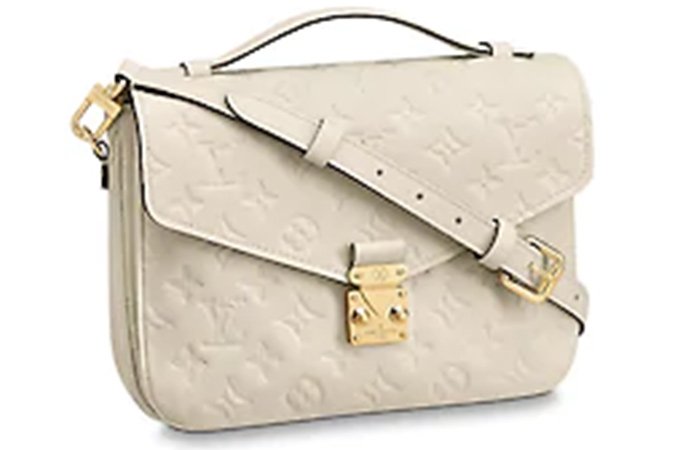 It is an elegant bag and you should be thankful to the brand LV for designing this beautiful piece. It has a firm design that makes it suitable for carrying expensive mobiles and jewelry pieces. For cross-body wearing, it has an adjustable strap. Also, the brand has provided a small handle on the top so you can carry it in your hands. And it looks quite attractive in white color and golden embellishments. It could be expensive but its exclusive design makes it worth buying.
Louis Vuitton Alma BB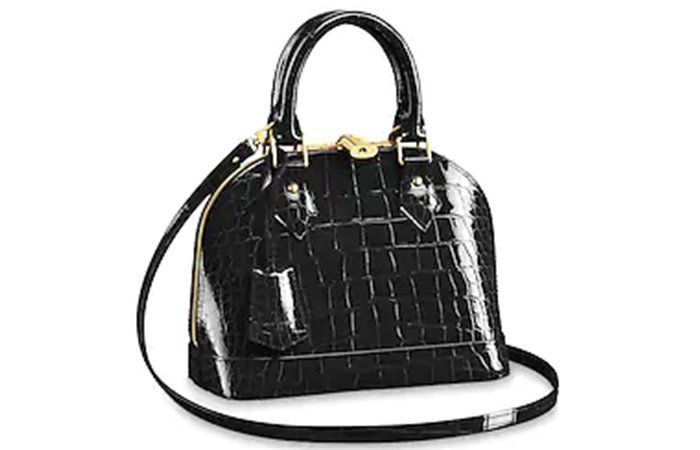 Made with crocodile leather, it is a signature bag that you should certainly keep in your closet. It is a classy piece for special moments when you want to highlight your presence. Just look at the shiny black leather with a large strap for cross-body wearing. Also, it has two big firm handles for carrying in hands. It is compact, elegant, and ideal for work and parties. And it won't be an exaggeration to say that it can become your signature style. But this masterpiece carries a higher price tag.
Louis Vuitton has something for everyone. Being a leading brand of bags and clutches, it understands the needs and tries to accommodate the needs of its potential customers. It is the brand you can rely on for buying a bag or clutch.
For more information please visit our site at https://www.searchom.com