5 Natural Beauties With Tattooed Eyebrows
Eyebrows can accentuate your look. They can highlight your facial features. And you can give your brows any shape like arched brows to develop your personality. For inspiration, you can look at celebrities that have improved their brows.
Here're 5 celebrities that are known for their iconic eyebrows. You can look at them for improving your brows.
Coleen Rooney
The English television personality Coleen Mary Rooney needs a little introduction as she's already popular in the media. She's 35 today and a mother of four adorable kids, but she's maintained her figure and the look. Blessed with a photogenic face, Coleen Rooney started her career as a column writer with the celebrity magazine Closer. But it was just a start of a bright career.
Coleen Rooney has the talent to become a media personality. Her fair color, sharp features, and tattooed eyebrows make her stand out from others. She does makeup to accentuate her natural beauty but it is her inked eyebrows that do the real job. She has highly pointed eyebrows and you will agree she is one of the few celebrities that look beautiful with these eyebrows.
In 2007, Coleen Rooney released her autobiography Welcome to My World which was also the title of her first column. Soon after she published Coleen's Real Style published by HarperCollins. Also, she authored a four-book series Coleen Style Queen from 2008 to 2010.
Natalie Cassidy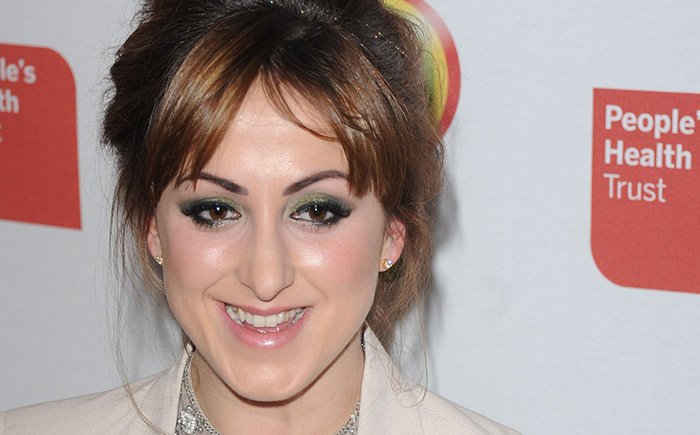 English actress Natalie Ann Cassidy is a popular name due to her versatility. She got wide recognition for her appearance in the BBC Two sitcom-horror Psychoville. She also acted in various movies and the always viewers always admired her looks. There is something that makes her stand out. She's an oval face, her locks are silky, and her eyebrows are well-defined.
Natalie Cassidy has tattooed eyebrows and she deliberately opted for the tattoo. And this little change on her face made her a style diva. She once revealed her passion for tattooed eyebrows while saying that she used to groom her brows with an eyebrow pencil. It was her favorite makeup trick to improve her brows. And what she got is dramatically arching eyebrows.
While her fans have mixed opinions on her brows. While some appreciate her decision of grooming her brows, others feel the arch brows make her look bewildered most of the time. But Natalie Cassidy is a little bothered about what her viewers think about her brows. She is happy with her arched brows and she always flaunts her eyebrows with style.
Katie Price
Katie Price is a leading English media personality, model, and businesswoman. Also, she's well known for her makeup fetish. She's 43 and a mother of 5 kids, but it doesn't mean that she should stop taking care of her beauty. She works as a model, in television, and music. Also, she writes books and gets involved with politics and campaigning.
There are many things where Katie Price was first. She is one of the few media personalities that ventured into writing and politics. Also, she is one of the few who started the trend of tattooed eyebrows. And she still looks gorgeous in those tattooed brows. And she says that the groomed brows save her lots of time.
A close look at her awards and nominations shows how much praise and appreciation she received from the media. She has Loaded Award, Cosmopolitan Award, Virgin Music Award, and much more. Also, she was nominated for British Book Awards for her work My Pony Care Book. She still loves her eyebrows and inspires others to follow in her footsteps.
Angelina Jolie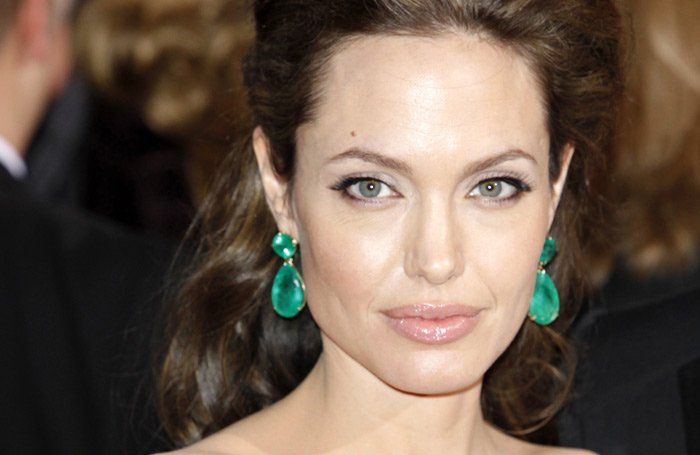 Angelina Jolie is an American actress born with a fresh face. She's well past 45 but still looks much younger than her original age. She looks gorgeous and for this reason, the media never stops praising her beauty. Her face shape, skin tone, eyes, cheekbones, lips, and chin are all centers of attraction for media. But it is difficult to differentiate between her natural and tattooed eyebrows.
So, Angelina Jolie has tattooed brows but they look natural. If you see her eyebrows, they look naturally developed but they are tattooed. And it won't be an exaggeration to say that she has set an example in making eyebrow tattoos. She has kept her tattoos close to her natural brows. Also, she made no mistake in choosing the right color for the tattoos. She kept her tattoos natural so she always looks young and energetic.
Angelina Jolie has an Academy Award and three Golden Globe Awards. Also, she had been the highest-paid actress multiple times. It is the beauty of her eyes that makes her appear fresh all the time. Her movies, awards, recognition, and media acceptance keep her always high in demand.
Rihanna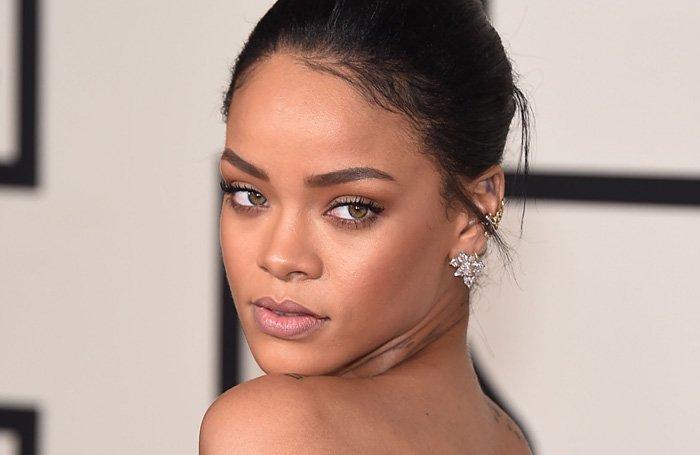 A Barbadian singer, fashion designer, actress, and businesswoman are some of the names that Rihanna got from the media. Rihanna has a successful career in the field of media, fashion, and cosmetics at a young age. She has millions of fans across the globe and they appreciate her beauty and love her voice.
Would you believe that Rihanna is one of the bestselling music artists of all time? She has the credit of selling over 250 million worldwide. If you look at her awards and recognition, you will find six Guinness World Records to her name. In fashion, she is considered an icon, and she knows how to maintain her youthful look. She promotes fashion brands and she also owns some brands.
But a little-known fact about this beautiful singer is her eyebrow tattoo that she got developed to accentuate her looks. And she looks gorgeous with her tattooed eyebrows. You just see her eyebrows and you will feel as they are naturally grown.
Final Thoughts
While grooming eyebrows is a good idea but you shouldn't mess with your original brows. You should try to keep your brows as natural as possible to get a refined look. Also, it isn't advisable to tweak your natural brows to the extreme.
For more information please visit our site at https://www.searchom.com/