Top 10 Italian Beauties Includes An Octogenarian
Italian men are considered the hottest of all but their women are also the hottest and sexiest of all. Here we're listing the 10 most beautiful Italian women who left their mark in the fashion and modeling industry.
Sophia Loren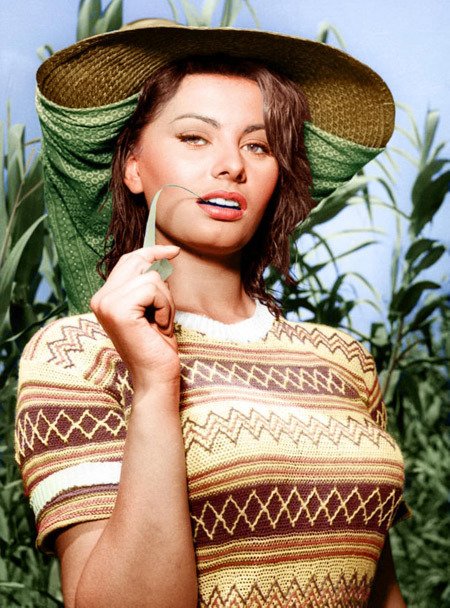 The octogenarian Sophia Loren is one of the last surviving stars from the Golden Age of Hollywood cinema. Considering her fabulous beauty and acting career, the American Film Institute named her the 21st greatest female star of Classic Hollywood Cinema. Also, she's the first actress to receive an Academy Award for Best Actress for a foreign-language movie. Her awards list also includes seven David di Donatello Awards for Best Actress. She started her career at the early age of 15 and continues even today with rare appearances.
Monica Belluci
Monica Belluci's modeling career began early at the age of 13 but at that time she's posing only for local photojournalists. This encouraged her to explore a career in modeling. In 1988, she left the University of Perugia where she's studying law and went to Milan, the center of fashion in Europe. And success came to her early as she became a prominent model in Paris one year after landing in Milan. She posed for big names like Dolce & Gabbana and French Elle. Impressed by her success, Men's Health magazine even included her in the list of "100 Hottest Women of All-Time".
Isabella Rossellini
Isabella Rossellini inherited acting from her parents. Her mother Ingrid Bergman was a Swedish actress and her father Roberto Rossellini was an Italian film director. But Isabella made a career with her beauty and talent. She started her career at the late age of 28 but made it striking by hard work. She worked with many noted photographers, got featured in leading fashion magazines including Vanity Fair and Elle, and won many awards including the Berlinale Camera at the 63rd Berlin International Film Festival. She also authored three books.
Anita Pallenberg
The late actress was considered a style icon and "It Girl" in the 1960s and '70s. While she had a fascinating career in the modeling and film industry, she entered the fashion industry only after getting expelled from her school. But her expulsion from school couldn't discourage her from studying as she kept went on to medicine, picture restoration, and graphic designing without getting a formal degree. But she chose to make a career in the entertainment industry and worked in over a dozen movies in her four-decade-long career. But Anita Pallenberg was known more for her influence on the Rolling Stones whose founder Brian Jones was her romantic partner.
Claudia Romani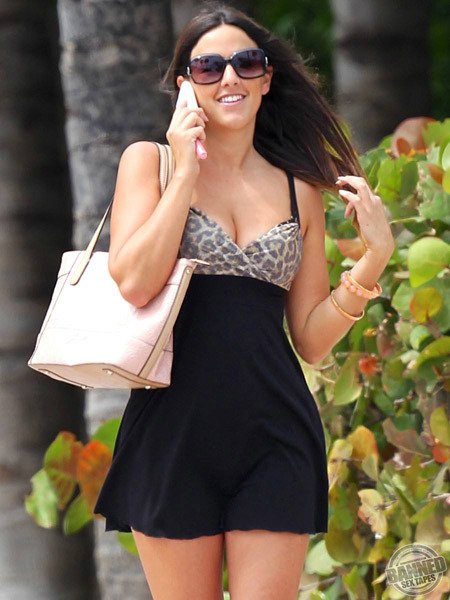 This beautiful model is credited with getting featured in almost all leading fashion magazines including FHM, GQ, Maxim, Cosmopolitan, More!, Playboy Italy, and Miami Life Magazine for which she also works as a Model Consultant. Also, she's a cover model for Semanario Argentino and Gente Sur. Her beauty and work won her many accolades including one of the 100 Sexiest Women in the World by FHM Denmark in 2006, Miss Internet by Clearance, and Denmark's Most Beautiful Legs by Q magazine. In 2012, she's voted the best Bikini Body 2012 on the VH1 website.
Raffaella Fico
Raffaella Fico became Miss Grand Prix, an Italian beauty contest, in 2007 but got media attention only after her auction off her virginity for million euros while giving an interview to the Italian magazine Chi. It was a turning point in her career as, after this auction, she started getting offers from the television and film industry. She went ahead in making a striking career in the entertainment industry but also got mired in controversies especially the sex scandal of 2011. She was alleged to be one of the girls participating in alleged sex parties of the Italian Prime Minister.
Melissa Satta
Melissa Satta is a television presenter but she's more popular as a showgirl in the Italian satirical series Striscia la notiza. She began modeling in 2002 when she was just 16 years old and after one year, she became one of the finalists of the 2003 Miss Wall beauty contest and won the title of Miss Extreme. Her television career started in 2005 and continues till today. She presented many programs including Total Request Live of MTV Italy and the Italian quiz show First and last. In 2010, Sports Illustrated featured her on their special issue dedicated to swimwear where Melissa Satta showed wearing a body painting representing the Italian football team.
Federica Ridolfi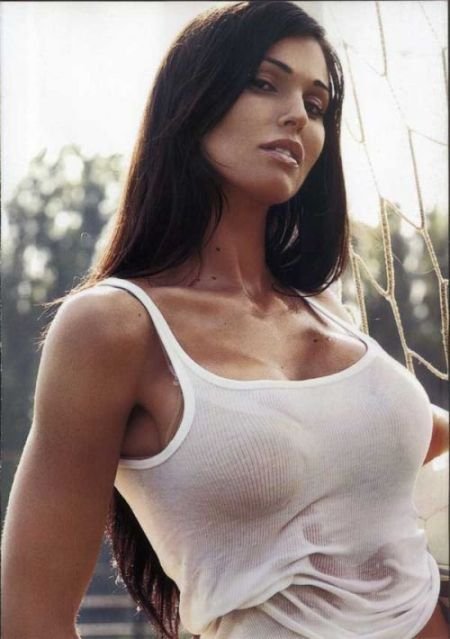 Her father Gianni Ridolfi was a noted actor of his time and she was so inspired by his father that she decided to make a career in acting. She chose to model and then moved to act in television programs including Quelli che…il calcio, live sport, and comedy. But her most popular television show is a music TV show where she announces the real-time goal of the Italian soccer championship with her co-host Simona Ventura, the renowned TV presenter.
Elisabetta Canalis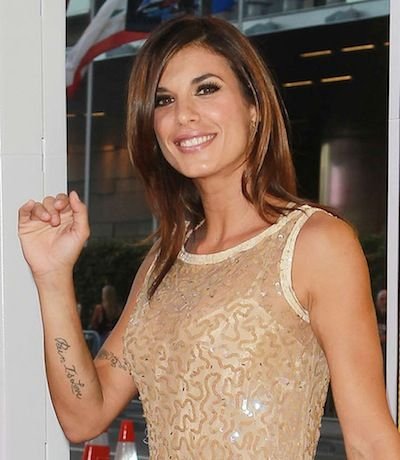 Elisabetta Canalis started her career as a dancer on the Canale 5 TV show where she got the opportunity to share the stage with noted actors. She participated in the show from 1999 to 2002 after which she moved to movies. First, she got only minor roles in the films but the length of her roles gradually increased. But the turning point in her career came in 2003 when she was featured in a nude calendar by Max. Also, she worked as a spokeswoman and runway model for the fashion brand Hollywood Milano. In 2010, Vanity Fair made her the 4th most beautiful woman.
Nicola Minetti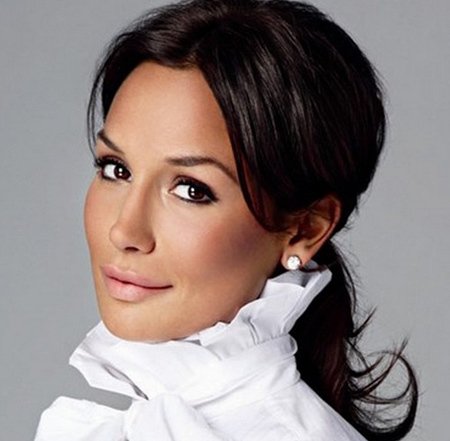 Nicola Minetti made a striking career in the fashion world despite her dark complexion. She has a beautiful figure that makes her stand out in beauty competitions. Fashion magazines, brands, and photographers run after her to click her pictures. She was also close to the Italian prime minister and her closeness to the political class won her the seat of regional councilor.