Ariana Grande
Popstar and Hollywood sensation Ariana Grande is of Italian descent but she likes to describe herself as an Italian American with Sicilian and Abruzzese roots. As a young child, she gave theater performances and even performed a karaoke song with various orchestras. By age 13, she became serious about making a career in music and began her music career at age 15. Later she went on to collect numerous awards and accolades. Ariana Grande is very much health conscious mostly for her weight loss.
Born: 26 June 1993 (Florida, US) : Occupation: Singer, Songwriter, Actress :Years Active: 2008-Present
Awards: One Brit Award, one Bambi Award, two Grammy Awards, two Billboard Music Awards, three American Music Awards, nine MTV Video Music Awards, and 27 Guinness World Records
Today Ariana Grande has become a world-renowned singer and apart from the singing prowess that she gets from her four-octave vocal range, she's also known for her gorgeous looks.
Public Image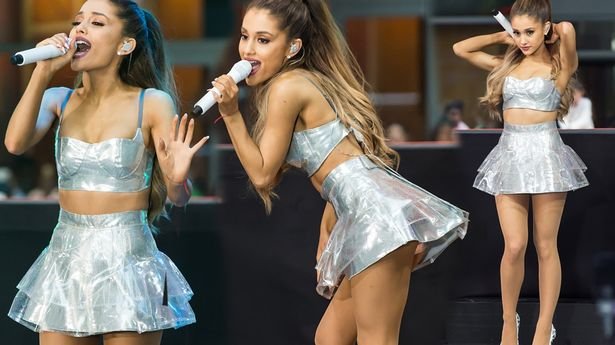 According to July 2021 data, she has over 45 million YouTube subscribers and over 19 billion YouTube views. On Spotify, she's the second most followed artist and most followed female with over 65 million followers. On Instagram, she's the third most followed individual and second most followed female with 255 million subscribers. Also, she's followed by 40 million people on Facebook and 26.3 million on TikTok.
Ariana Grande has a gorgeous figure and an incredible voice. Also, she's a busy singer. But she finds time to take care of her health and fitness from her busy schedule. Recently her slimmed-down avatar led to weight loss speculations among her fans. The pop star also confirmed and shared her weight loss diet with her fans.
Do you want to know how she powers up for her busy days? Here's the low-down on her diet that keeps her singing and dancing all day….
Ariana Grande Embraced A Plant-Based Diet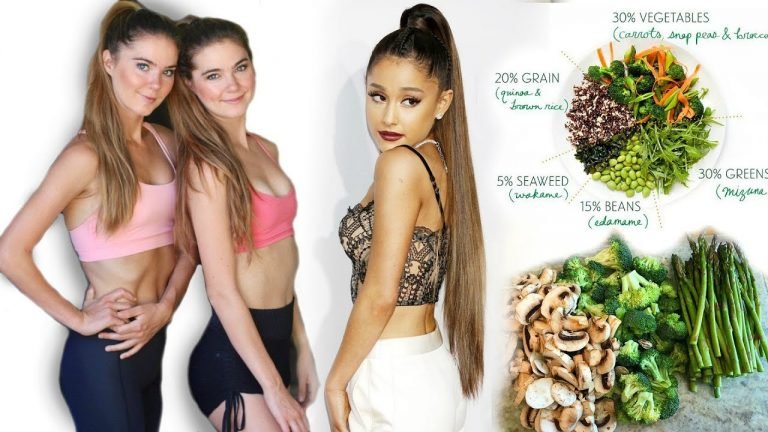 Watching Forks Over Knives changed her heart forever and she decided to become 100% vegan in 2013. And she announced her new vegan diet through a tweet that she ended with a series of animal emojis and a heart.
Health is a big consideration for Ariana but her love for animals is even bigger than her concern. She even said she loved animals more than she loved most people. And she wasn't kidding. She further said that she was a firm believer in a fully plant-based diet that could make anyone an all-around happier person.
Ariana agrees that is tricky to dine out when you are totally vegan but she sticks only to veggies, fruits, and salads knowing that she could have something else when at home.
She Ditched Food From Her Italian Heritage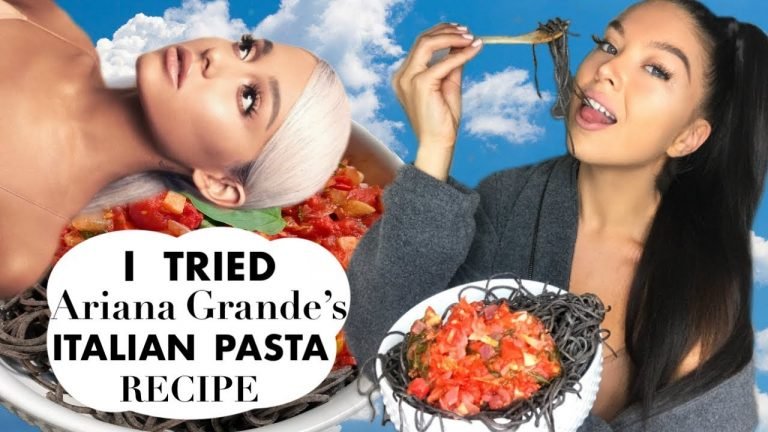 Ariana grew up eating meat and cheese but now she doesn't eat a lot of Italian food because she's become vegan. But she loves stories of her mom's life in Brooklyn and then Florida where Ariana was born. She admitted that she was fed meat for protein and cheese for calcium in her childhood. She said that she had enough of the animal diet.
Her Love For Japanese Food Is Well Known
In 2011, Ariana tweeted to a fan that she loved Japanese food. Her trainer, Harley Pasternak, also confirmed her love for daikon, lotus, and adzuki beans.
She Loves Berries Too
Ariana displayed her love for berries in a tweet where she said that she had at least five berries a day since she could remember. She loves strawberries most. Her Instagram picture of a jumbo carton of blueberries also reflects how much she loves berries.
Nuts And Coconut Water Are Her Favorite Snacks
When hungry, Ariana nibbles on almonds and cashews as they are her favorite snacks. Also, she keeps her favorite nuts with her. And these healthy nuts keep her energized throughout the day. In drinks, she prefers coconut water and always keeps a bottle next to her.
Ariana Is Also A Smoothie Fan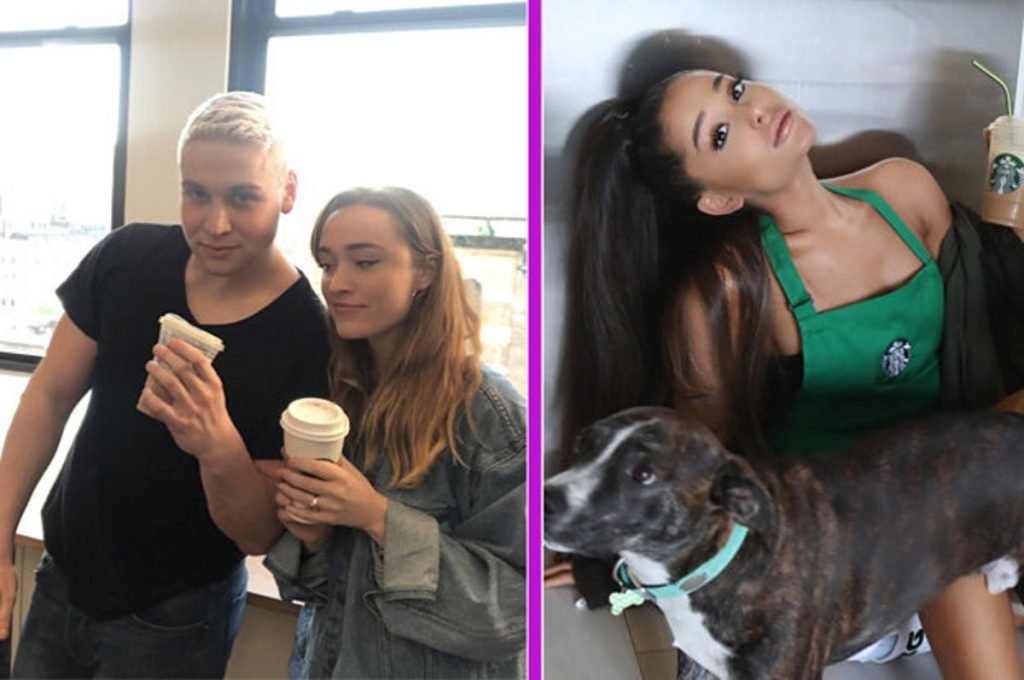 According to Harley Pasternak, Ariana eats incredibly well and she has leveled up her healthy diet in different ways. Pasternak goes on to say that Ariana makes a lot of smoothies like white, red, and green smoothies. And there is nothing wrong with liquid nutrition when it is good for your overall health.
For Ariana Grande, A Plant-Based Diet Is All About Feeling Good
Ariana said that going vegan was never about being skinner to scuttle her weight loss speculations. She said she wasn't taking care of herself and making poor choices in food and drinks. Her turning vegan was all about making sure the food she puts into her body nourishes her and is put to good use.
She gave the reason for putting on weight. She said she lived on junk food that made her look obese. Then she changed her eating habits and started exercising daily to get fit. Her fans were worried about her health after seeing a massive 25-pound weight loss.
She also said that going vegan had a noticeable impact on her long-term health struggles. She further maintained that her vegan diet had even out her blood sugar levels. Ariana had struggled with hypoglycemia throughout her life but she feels better after turning vegan. She said that changing her eating habits improved her overall health.
Ariana Grande Weight Loss Journey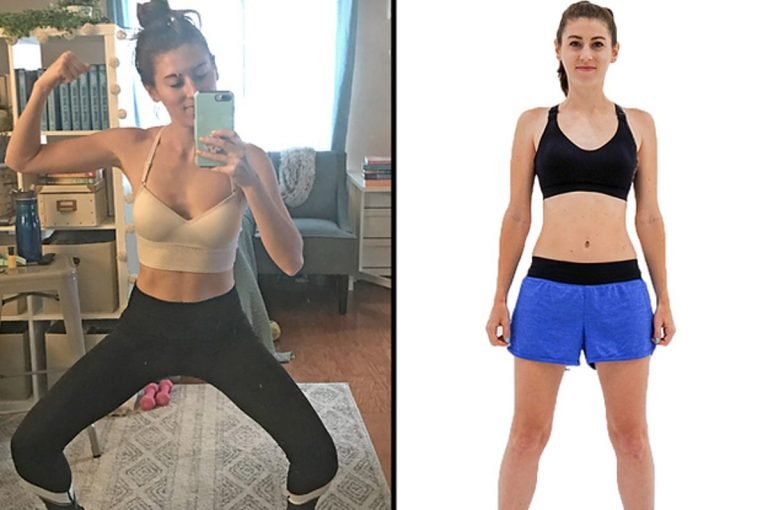 Ariana saw a huge change in her weight after turning vegan. Her Harley Pasternak further planned a balanced diet so she can lose more weight. Exercising also played a role in burning calories.
Weight Loss Diet: Whole oats, nuts, berries, rice bowl, whole grains, fried vegetables, baked sweet potatoes, fruits, and almond milk
Weight Loss Exercise: Reverse lunges, squats, glute bridges, planks, and other resistance exercises.
Ariana Grande Weight Loss Tips: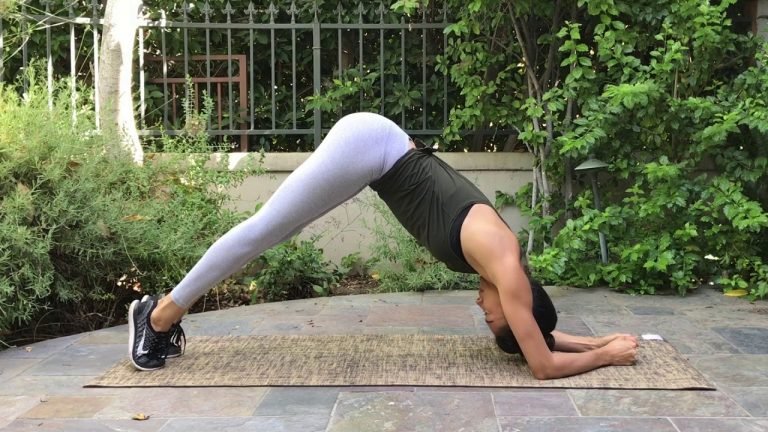 • Eat healthy and live an active life so you feel good
• Follow your heart instead of introducing dietary restrictions
• Listen to your body instead of following weight-loss diets blindly
• Choose a workout routine that fits in your schedule and learn to customize your workout to make it suitable to your needs
Ariana's message to her fans is eating healthy should be their No. 1 priority because it allows for a healthy, happy, and longer life.
For more information please visit our site at https://www.searchom.com/