A Dozen Ways To Wear Blazers
A blazer is described as a solid color outfit with contrasting buttons. And the advantage of this outfit is that it goes well with most dresses. It can enhance your look and overall appearance if you know how to wear a blazer.
The first thing to know about blazers is their type
Single Breasted Or Buttoned Blazer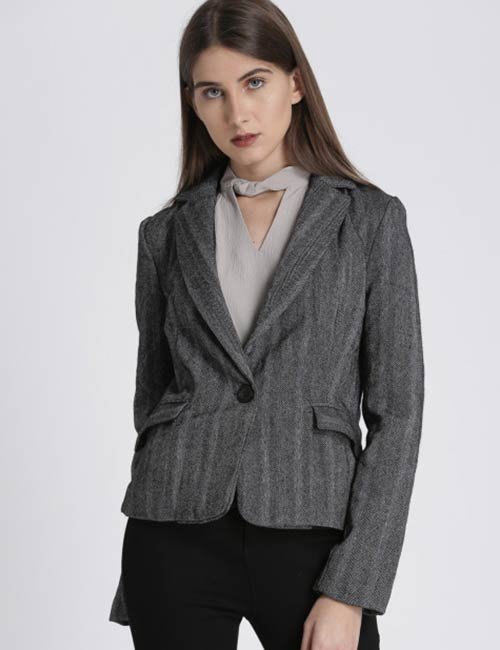 It is the most popular blazer in the market as it suits all body types. Also, it is convenient to wear a single-buttoned outfit. Introduced almost 70 years ago, it is still popular among the young generation. You don't have to think about makeup or accessories while wearing a single-button blazer.
Double Breasted Or Buttoned Blazer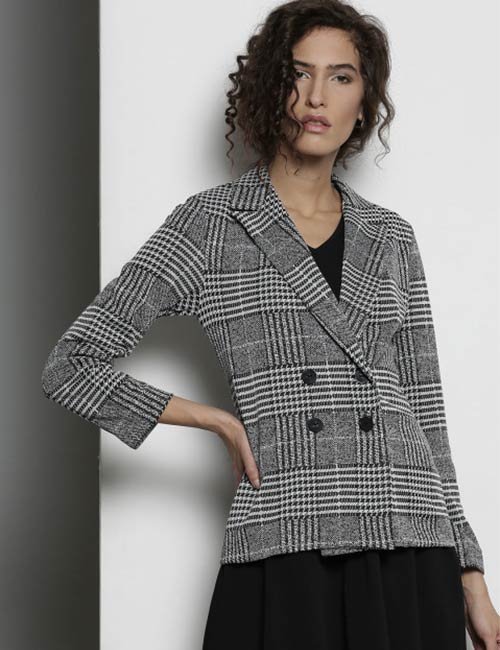 A two-buttoned blazer looks formal because it has more fabric that can cover a maximum part of your shirt. It is a good choice for occasions like important business meetings and presentations. It is for power dressing for the time when you want to overpower others with your presence.
Peplum Blazer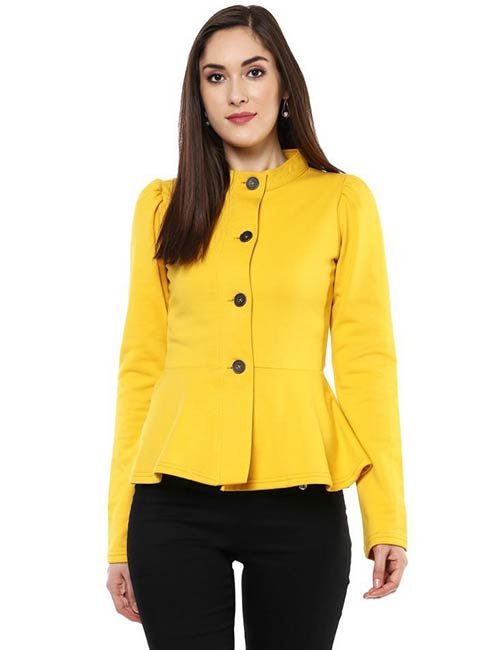 It is extremely fancy as it can be worn both as a formal outfit and as a fashion blazer. And it looks best over formal skirts and pencil pants.
Waterfall Blazer
It is more like a shrug than a blazer but it is worn like a blazer. And you will be surprised to know that it has caught the attention of the young generation in a short time. Whether it is the office, party, or vacation, a waterfall blazer is acceptable everywhere.
In addition to these four specific types, blazers can be classified into colors, fabrics, and textures. But blazers are recognized by their buttons. Depending on your choice, you can buy a blazer, but it will be better to keep blazers of all types and designs for a change.
Let's see how you can wear a blazer
Blazer With A Button Down Shirt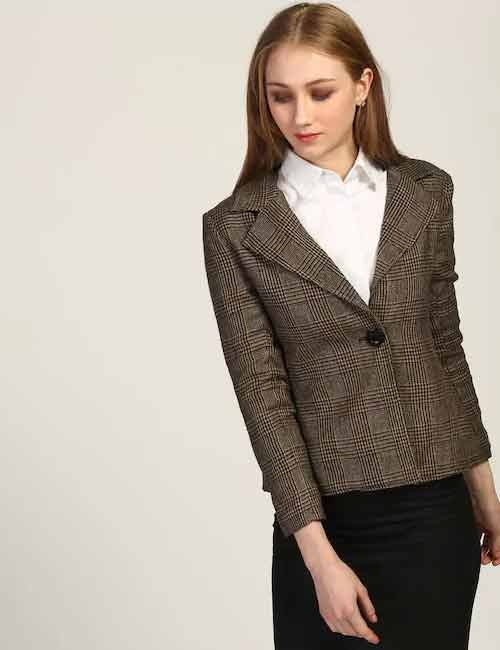 It is for the time when you want to wear something different. Whether it is work or leisure, if you want to look at your best, you should try a checkered single-breasted blazer with a pencil skirt and a white button-down shirt.
Blazer Dress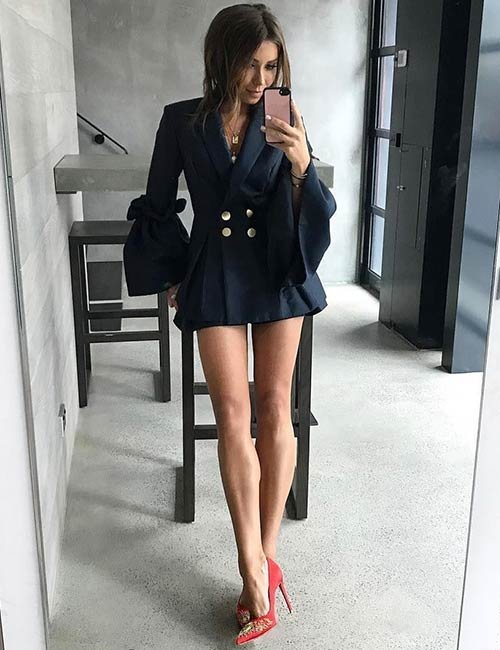 The only objective of wearing this blazer dress is to show the hidden part of your personality. The model is wearing a short blazer-style dress coupled with bold red pumps. And this dress isn't for the office. It is an exclusive outfit for non-official meetings and gatherings.
Informal Blazer With Skinny Jeans/Leggings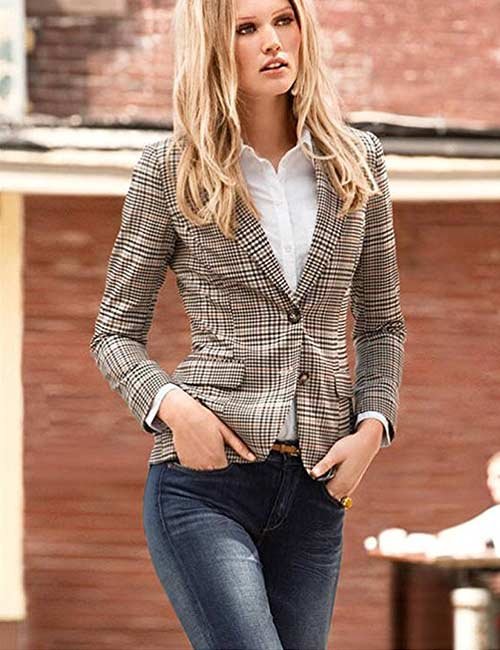 If you often wear skinny jeans then you should try a casual blazer with the jeans. It will take your look a notch higher. The blazer will also look good over leggings or jeggings. It will cover the good part of your top and give a greater cover to the top.
Turtle Neck T-Shirt, Blazer, And Converse Shoes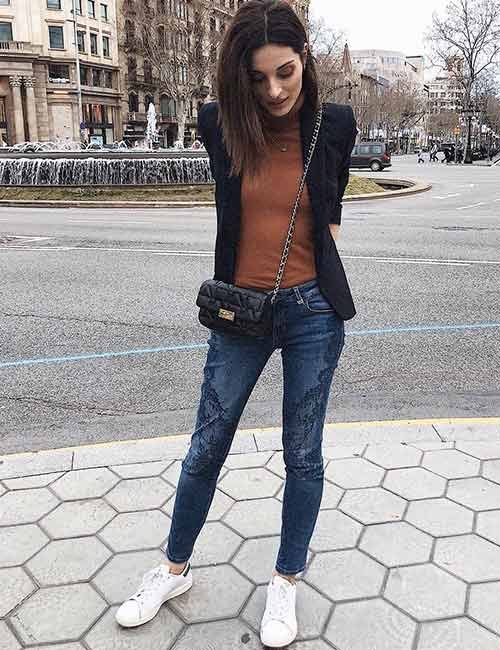 A turtle neck t-shirt can cover your upper part from neck to belly and shoulders to forearms. And you will agree that this tee looks complete. If you want to enhance the look of your fancy turtle neck t-shirt, then you should throw on a blazer of your choice. Complete this look with converse shoes.
Black Sequin Blazer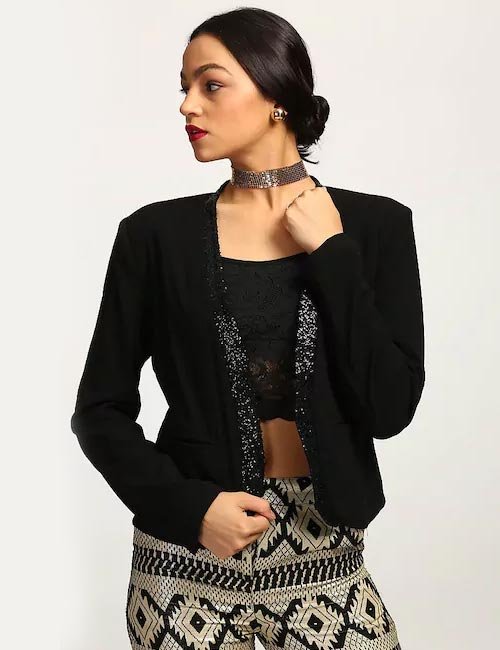 A crop top style sequin blazer could be with or without sequin bordering. If the blazer is simple, you can pair it with printed pants, and if the blazer has sequin bordering, you can couple it with a sequin tank top. A tube or spaghetti top will also go well with a blazer with a sequin border. To complete your party look, you can wear makeup.
Pink Blazer And A White Shirt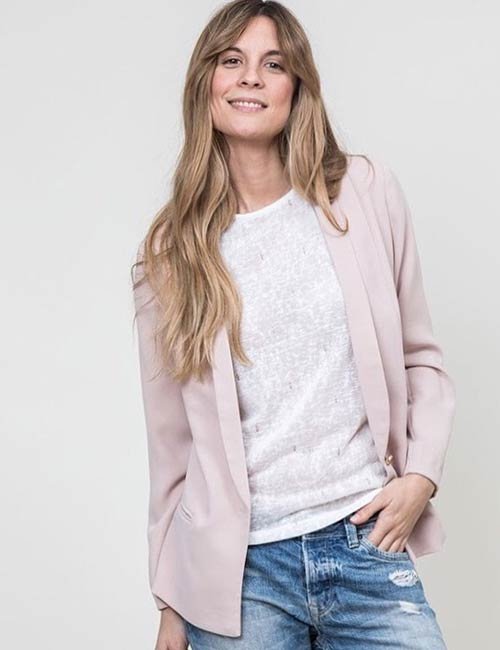 Classic blue jeans and a white shirt look common but this dress suits when you are in the mood to rest and relax. You can wear this dress when going out for a movie, dining, or simply meeting friends. If you can throw a pink blazer over your classic jeans, you can transform your look from casual to formal.
Black Striped Oversize Blazer And A V-Neck T-Shirt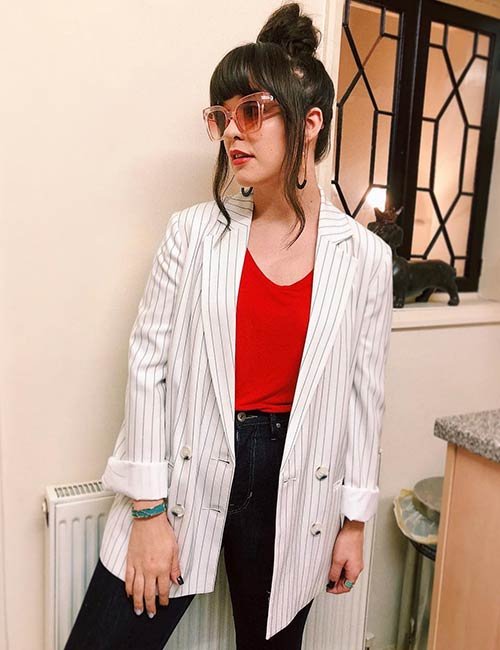 If you are looking for a dress for a fun party with old friends then consider wearing mommy jeans and a V-neck t-shirt and throw a black striped oversize blazer to complete the look. You will feel the difference in dressing after accessorizing the dress with necessary accessories like goggles, a bracelet, and a wristwatch.
White Blazer And Matching Set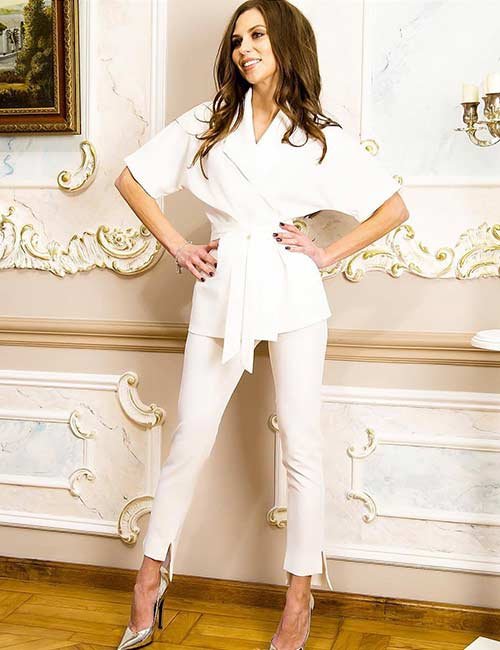 It is a complete dress that you can wear on exclusive occasions like weddings and anniversaries. A draped, tied, and waterfall style blazer paired with matching ankle-length pants makes a complete party dress. And it won't be an exaggeration to say that it doesn't require any additional accessories. But you can do light makeup and wear nail paint to improve your look.
Chambray Blazer
If you are looking for a jacket that matches well with your denim, shorts, skirts, or dresses alike, then consider a chambray blazer. A denim jacket won't work with shorts and skirts. But a blazer will match well with your dress. Also, you can fold the arms to reveal your accessories like bracelets.
Shorts, Blazer, And A Scarf
Want to wear a blazer over shorts. If yes, then go ahead. See the model for inspiration. She is wearing a V-neck t-shirt with light-washed denim shorts and she has thrown on a blazer to complete the dress. In accessories, you can wear a bandana or satin scarf.
Formal Bodycon Dress With A Waterfall Style Blazer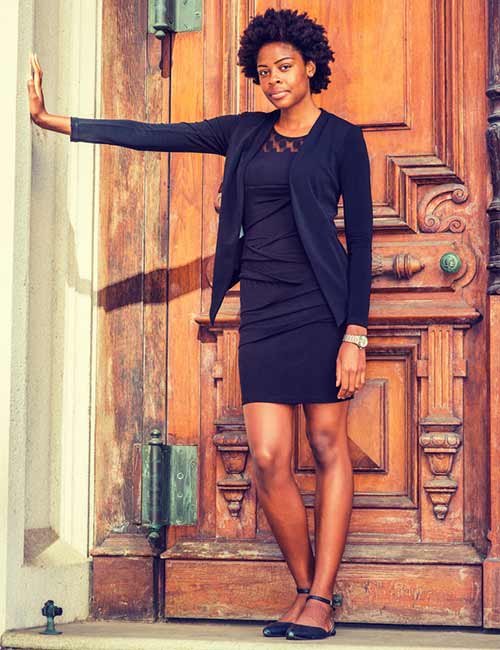 Make your one-piece dress exclusive with a waterfall-style blazer that will become a part of the dress. It will look like your creation and not something copied from others. Do light makeup with this dress and wear minimal accessories.
Two-Button Blazer For Work
You need power dressing when headed for important business meetings and presentations. And here you can throw a two-buttoned blazer to improve your dress. It will cover the better part of your top but it will make you appear confident. It is the dress that won't distract the audience.
For more information please visit our site at https://www.searchom.com/