Bella Hadid
Born: 9 October 1996 (Washington, D.C., US)
Occupation: Model
Years Active: 2012-present
Achievements: "Model of the Year" at Fashion Los Angeles Awards in March 2016, ranked among Top 50 Models in Models.com in June 2016, "Model of the Year" at the GQ Men of the Year Awards in London in September 2016, and nominated for "Model of the Year" and "Social Media Star of the Year" for Readers Choice awards by Models.com in December 2016. Also, industry professionals voted her "Model of the Year".
Bella Hadid has appeared on international Vogue magazine covers twenty-seven times in just four years. And in 2017, she made a record of the most Vogue September covers in one year with five international editions namely in China, Spain, Brazil, Australia, and Arabia.
She has been a successful model as is evident from her career and achievements. And she would be a happy person because she got everything in life at a young age. She has also been in a relationship and faced a breakup twice, but she never took it seriously.
Isn't Everything Going Well With Bella Hadid?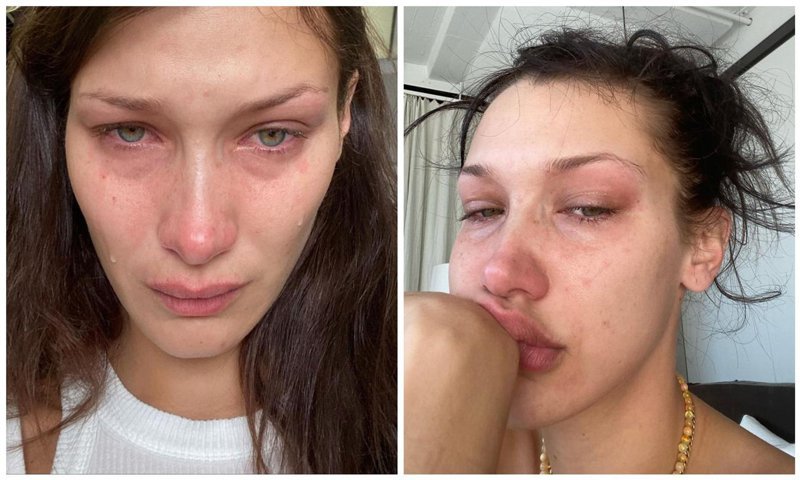 The supermodel has little need to hide the fact that she has been suffering from Lyme disease for a long time. She opened up about the toll the disease, pandemic, and her unpredictable schedule had taken on her mental health.
Lyme disease made her suffer from bouts of anxiety and depression. Her deteriorating mental health even affected her personal style. It was really complicated for her to get out of the house and put an outfit together especially the anxiety of the paparazzi being outside.
During those tough days, she used to post pictures of her crying in response to the health queries from her mom and doctor. Today she also posts those pictures but only to say that others suffering from mental issues aren't alone. She said that posting sad images made her feel less lonely. She had a lot of people that had reached out saying they felt that way too.
Bella Hadid overcame all hurdles with family support and strong willpower. She recently posted on Instagram that she was feeling happier and healthier.
10 Secrets Of Hadid's Health And Wellness
Hadid's Healthy Fridge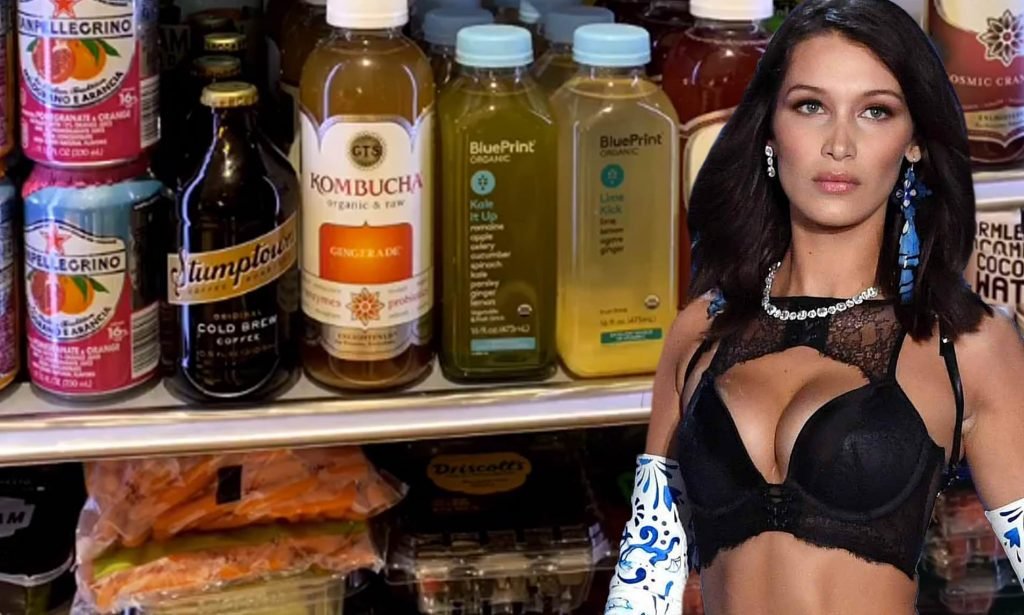 Bella Hadid keeps her fridge fully stocked and well organized with dietitian-approved food including berries and veggies. In an Instagram picture, she showed how she has arranged plastic cartons of blackberries, raspberries, blueberries, baby carrots, and celery sticks in the fridge. Also, she has both protein-packed cashew and almond butter adjusted with other cartons.
She Loves Green Juice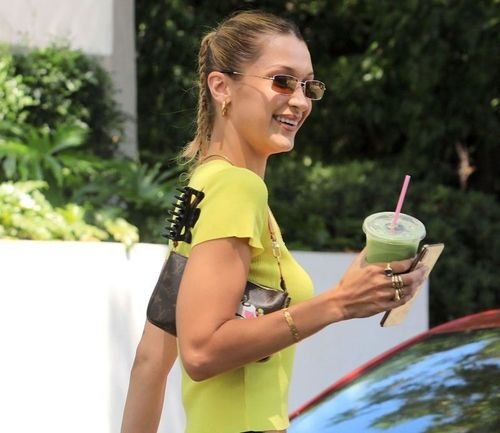 She once told Harper's Bazaar that she was a big fan of green juices and she keep them around on set. She had ginger shots in a cooler and she would drink one whenever she felt low. She even has a green juice fan based on her fridge's content. And green juice is a great way to get in the vegetables that you don't eat frequently.
Hadid Teamed Up With Charles Passler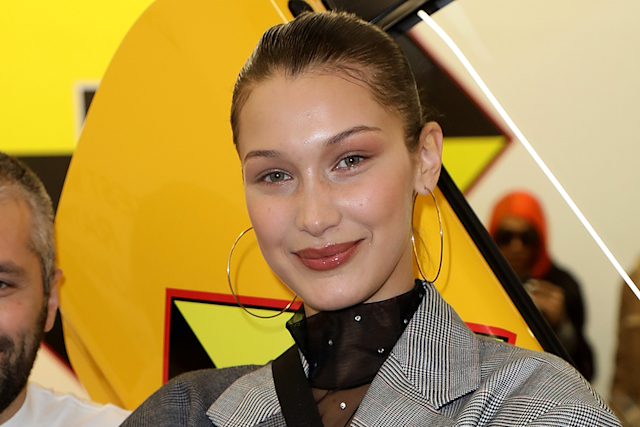 Who could be a better dietician than Charles Passler who works with celebrities and models? Hadid also hired Passler to plan her diet and Passler planned a diet that was all about healthy protein, fats, and lots of veggies. Protein improves satiety and revs the body's metabolism. Also, a balanced diet makes it easier to maintain weight.
Pizza Is Her Weakness
An article in Women's Wear Daily said that Hadid had been eating pizza regularly. Bella Hadid said that she loved pizza so much that she ate it every day. Her dietician changed her food habits, but she continued eating pizza. Experts advise adding a salad to pizza to make it healthier.
She Controlled Her Lyme Disease Symptoms With Diet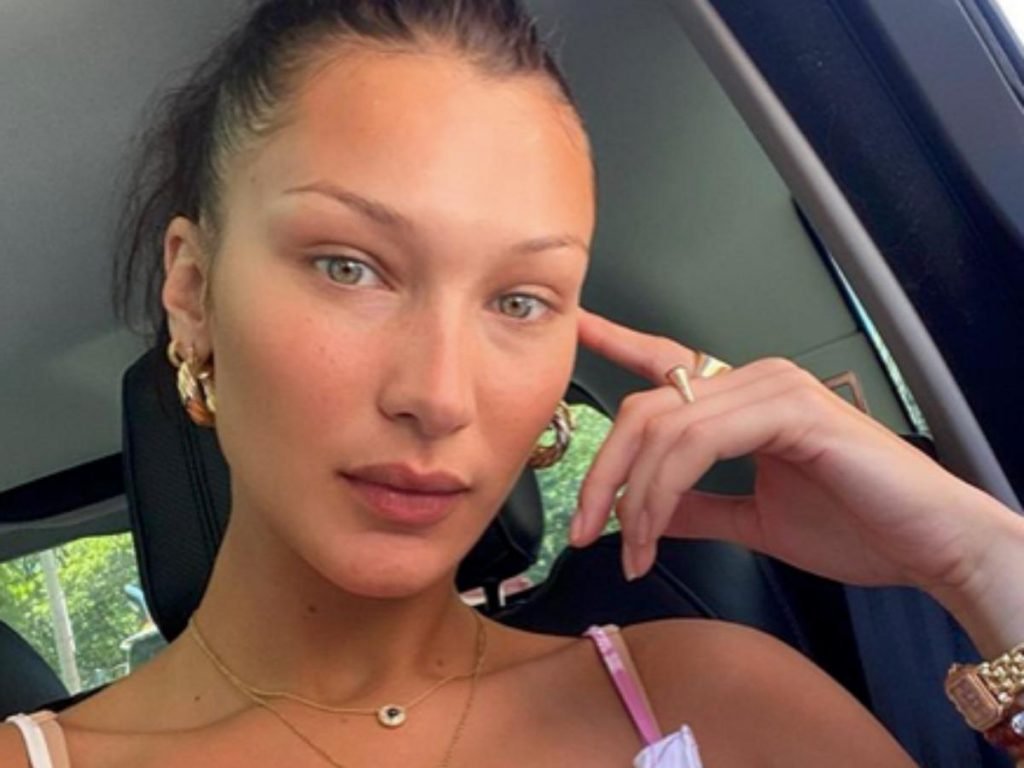 Stay away from processed foods and those with high sugar content as they can increase inflammation associated with Lyme disease. And Hadid knows what is good for her health. She takes fish and healthy fats that keep her satiated and provide her energy to keep going. They also feed the brain.
Hadid Loves Eggs In Breakfast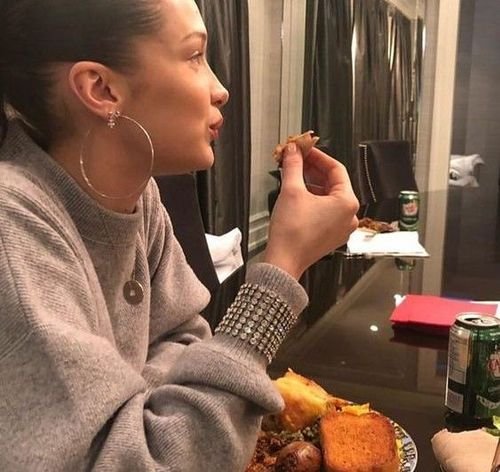 She told Harper's Bazaar that she would make eggs and sausage, and eat breakfast at home during her off days. Experts also consider eggs as a source of protein. Eggs are nutrient-dense as they contain B vitamins, iron, choline, and more. But they suggest avoiding sausages that are high on processed meat.
She Workouts Two Hours A Day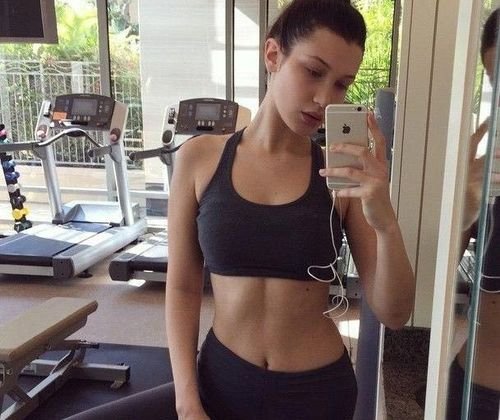 In an interview with E!News, Hadid told that she worked out for two hours during training. In another interview with People, she said that she often worked for three hours before fashion shows. Her trainer Joe Holder said they were focusing on hamstrings, glutes, posterior chain, and other important areas.
Hadid Drinks Lots Of Coffee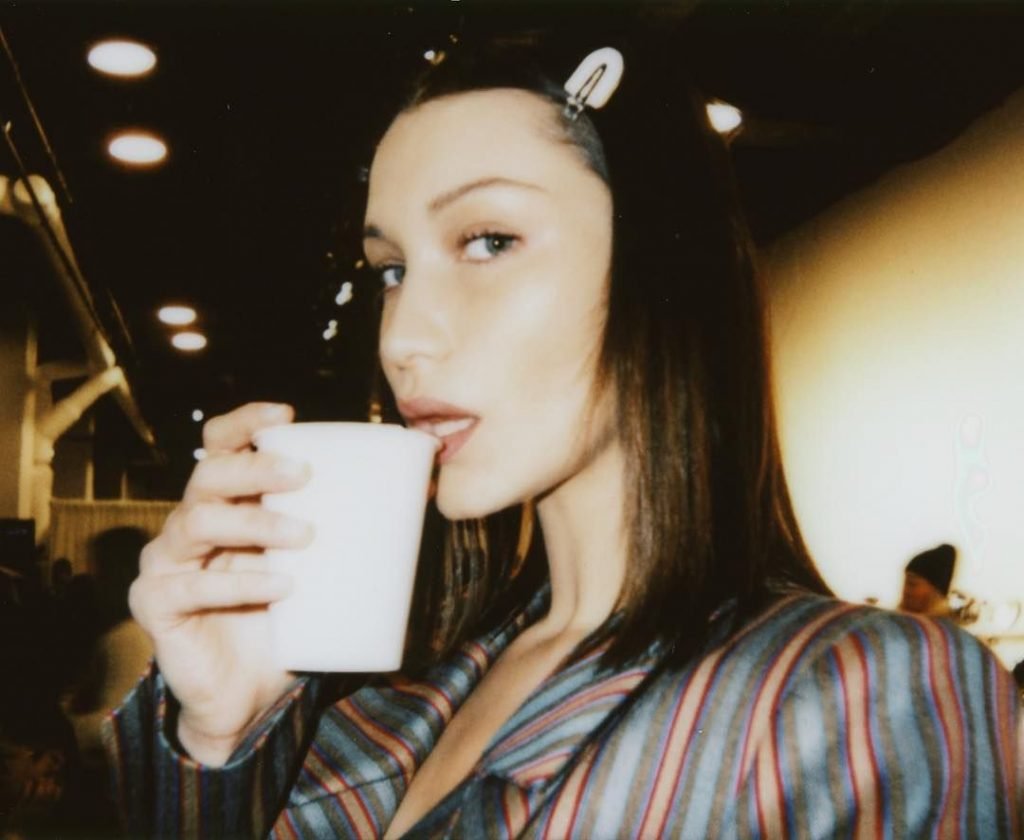 According to Harper's Bazaar, Hadid needs ample coffee and she had three espressos before noon. Experts also support the idea of drinking coffee saying that a cup of coffee is a good source of energy as it gives a nutritional boost.
Hadid Deals Boldly With Social Media Body Shaming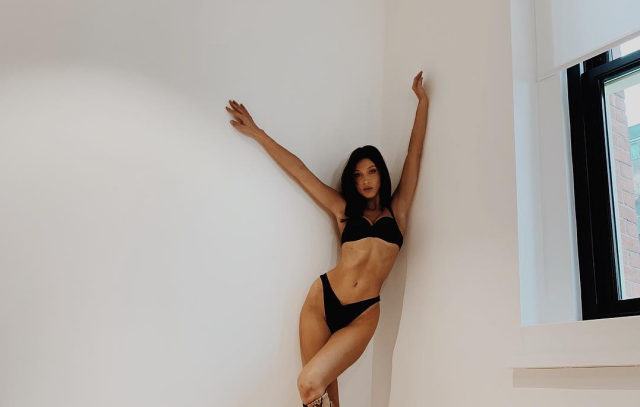 Hadid received many negative comments during her 2018 Victoria's Secret Fashion Show but she replied boldly to her critics. She said that all body types were different and reacted differently to a great workout routine and a healthy diet.
Early Dinner Is A Family Tradition For Her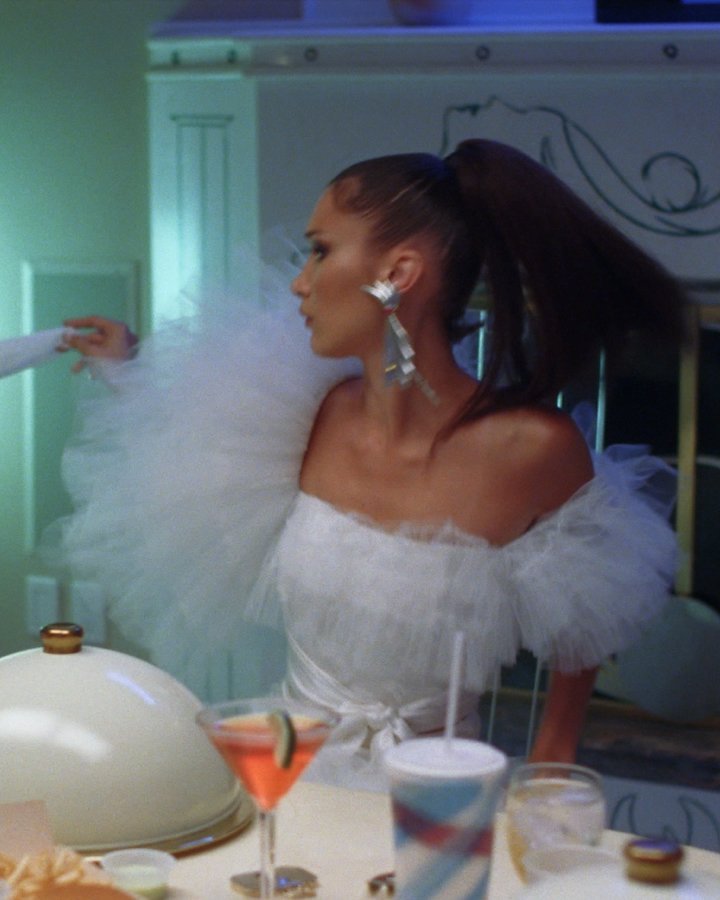 She told Harper's Bazaar that her family would dine at 6 p.m. and the early dinner developed into a family tradition with time. Early dinner is a good idea because it prevents you from starving which could lead to overeating. When alone, she takes her dinner at 7:30 p.m. and she mostly orders takeaway.
Bella Hadid has learned to balance her life with healthy eating and workouts. She had Lyme disease but that has become a thing of the past as she is happier and healthier than before. As a social person, Hadid can be seen sharing her feelings and giving health tips to her fans.
For more informatio please visit our site at https://www.searchom.com/