Top 10 Fashion Magazines To Subscribe In 2022
Reading makes a complete (wo)man, especially a fashion-conscious woman. Subscribe to fashion magazines, the more you read, the more you know. And there are many magazines to choose from. Here we're listing 10 top fashion magazines from across the globe. You can choose a magazine to know about the latest fashion trends and new beauty products.
Subscribe to top ten fashion magazines….
Vogue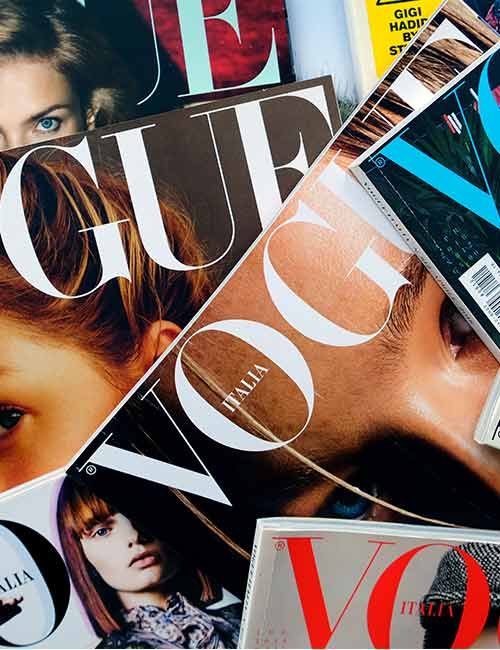 Founded: 17 December 1892, United States
Circulation: 1,242,282
It had a week start as a weekly newspaper but soon it became a popular monthly fashion magazine due to its content and presentation. In 1916, it went international with the British Vogue that was the first international edition of the magazine. Today, it has 26 international editions. Right from its inception, the magazine kept its focus on the New York upper class and bring their routine habits like leisure and social gatherings into the public domain. And it still follows that goal. In 2012, it published the biggest 900-page issue in pursuance of its goal.
Elle
Founded: 21 November 1845, France
Circulation: 335,025
It is a women's lifestyle magazine focusing on fashion, beauty, health, and entertainment. And it witnessed a quick jump in subscription and popularity. Today Elle is considered the largest fashion magazine in the world. It has 46 international editions to cater to the needs of 69 million readers spread across 60 countries. Also, the brand owns 33 websites that receive over 370 million reviews monthly. It is available weekly in France, fortnightly in China, and monthly in the rest of the world.
Harper's Bazaar
Founded: 2 November 1867, United States
Circulation: 734,504
In the early days, Harper's Bazaar was a weekly newspaper of tabloid-size catering to the women of the middle and upper classes. And the readers liked the way it presented fashion from Germany and Paris in a newspaper format. But some critics say that it was inspired by a German fashion magazine Der Bazar. They even say that Harper's Bazaar received content from its German counterpart in its early days. Today the magazine is published in 37 countries and it is growing every day.
Cosmopolitan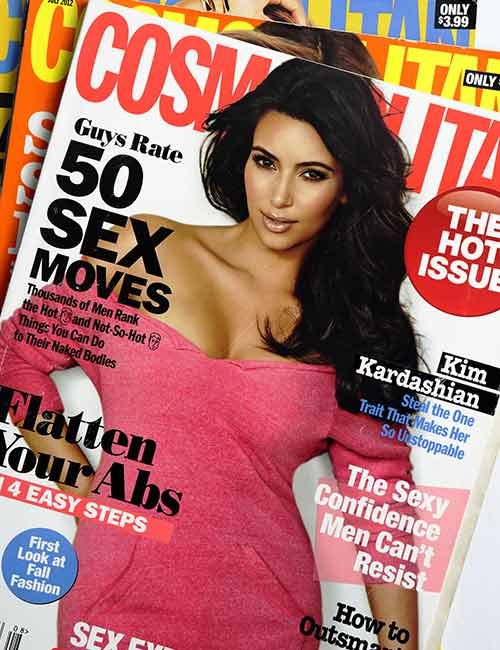 Founded: March 1886, United States
Circulation: 3 Million
This magazine witnessed many transformations from its name to content. Earlier, it was The Cosmopolitan before becoming Cosmopolitan. But it is most popularly known as Cosmo. Similarly, it started as a family magazine but turned into a literary magazine after some time. But it has been a women's magazine since 1965. Today the magazine has adopted a sexual tone evident from its front cover where models can be seen in revealing clothes. And the sexual content helped the magazine in growing. Today it publishes 64 editions in 35 languages to cater to its audiences spread over 100 countries.
BoF – Business Of Fashion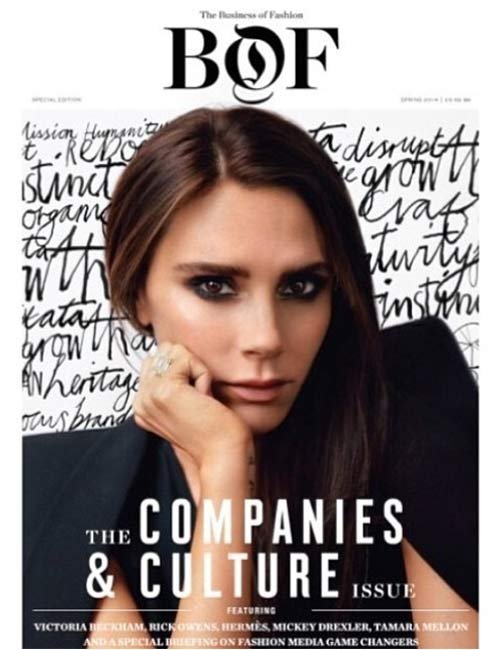 Founded: 2007, Canada
Circulation: 500,000
A Canadian-British fashion expert, Imran Ahmed, founded the magazine with a blog "The Business of Fashion." At that time, he was sitting in his home and discussing the emerging fashion brands with fellow journalists. And soon the idea grew into a magazine whose objective was decided to keep readers up-to-date about the fashion world. Ahmed started an e-mail newsletter for his readers and soon received 500,000 subscriptions for his magazine. Ahmed also received several high-profile awards on the behalf of BoF.
Subscribe To W Fashion Magazines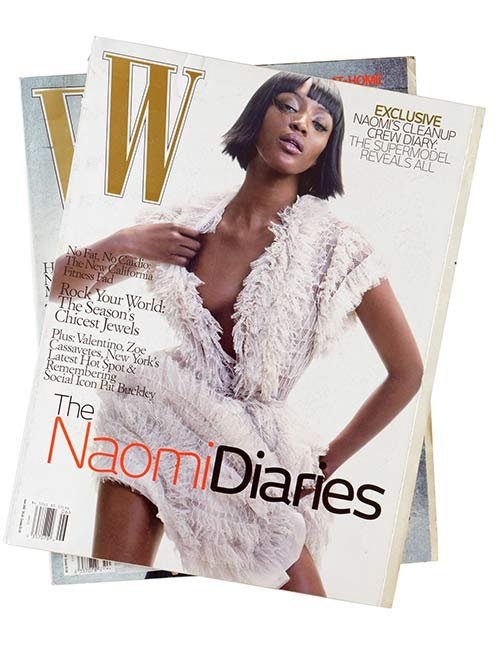 Founded: 1972, United States
Circulation: 453,438
An American celebrity columnist James Brady started W as a sister magazine of Women's Wear Daily. In the early days, W was a biweekly newspaper whose stories were inspired by its sister magazine. But in 1993, it became an independent monthly magazine of women. But its featured stories and covers always remained controversial. And these controversies worked well for the publication. It saw more subscriptions. Also, its coverage of Western and Asian societies received a huge response from the subscribers. Recently W was acquired by new investors but they had allowed the magazine to continue.
InStyle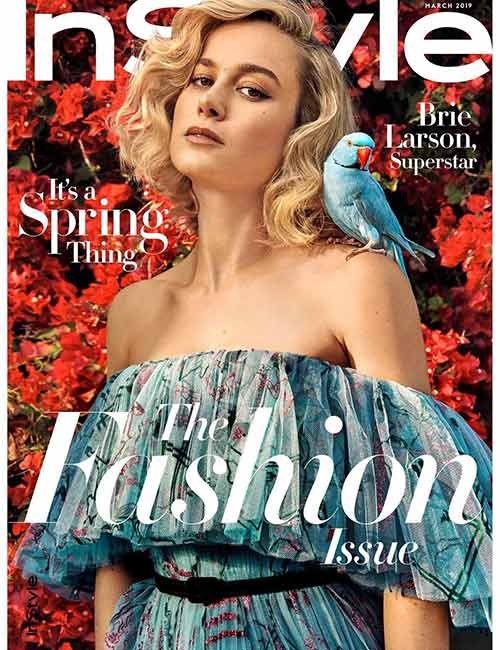 Founded: June 1994, United States
Circulation: 1,810,539
It is a relatively new magazine in comparison to others, but it has carved a niche market for its content. It publishes articles on beauty, fashion, home, entertainment, philanthropy, and celebrity lifestyles. In short, it caters to the need of readers of all ages and social backgrounds. But in 2018, it took a big step. It banned photography of and advertisements featuring fur and became the first magazine to do so. It was a bold step as it could heart its business, but it stood with the brands that exclude the use of fur in their products.
Allure
Founded: 1991, United States
Circulation: 1,165,392
Allure is a women's magazine focusing on beauty, fashion, and women's health. In health, it highlighted the risks associated with silicone breast implants and became the first publication to do so. Also, the brand promotes diversity and inclusivity. In the 1990s, the brand started its beauty awards called Best of Beauty where the readers are invited to choose among a diverse range of beauty products for the award. Also, it developed an iPhone app to highlight the winning products and educate its readers about those products.
Subscribe To Numero Fashion Magazines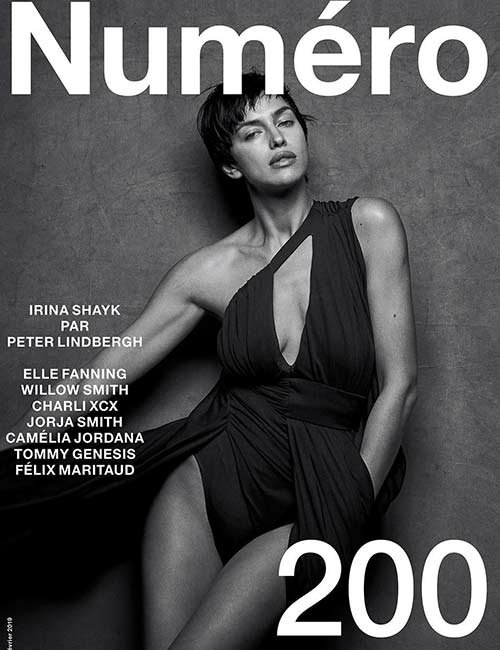 Founded: 1998, France
Circulation: 80,000
It is an international fashion magazine with a focus on fashion, beauty, design, health, architecture, and home décor. Also, it focuses on trendsetting celebrities. According to its editor, the objective of the magazine is to women more intelligent and smarter. The magazine wants women to read about art, design, and music, instead of reading about beauty products. In short, the magazine focuses on inner health and beauty. It is a popular magazine as evident from its numerous international editions.
Subscribe To V Fashion Magazines
Founded: 1999, United States
Circulation: 315,000
This American fashion magazine highlights trends in fashion, movies, art, and music. Its specialty is that it releases only four issues a year – Spring Preview, Fall Preview, Winter Preview, and Summer Preview. It also started a quarterly fashion magazine for men called VMAN in 2003. It made a place in the highly competitive market with an inventive and progressive styling that caught the attention of young readers.
For more information please visit our site at https://www.searchom.com/