12 Best Selling Cosmetics From Kylie Jenner
If you search for the best makeup line in the world then you are likely to find Kylie Jenner. She's a 21-year-old reality TV star. Also, she's the youngest-ever self-made billionaire. Her cosmetics are simply outstanding and she offers a wide range of options to choose from.
Here're the 12 best cosmetics from the Kylie Jenner lineup
Skin Concealer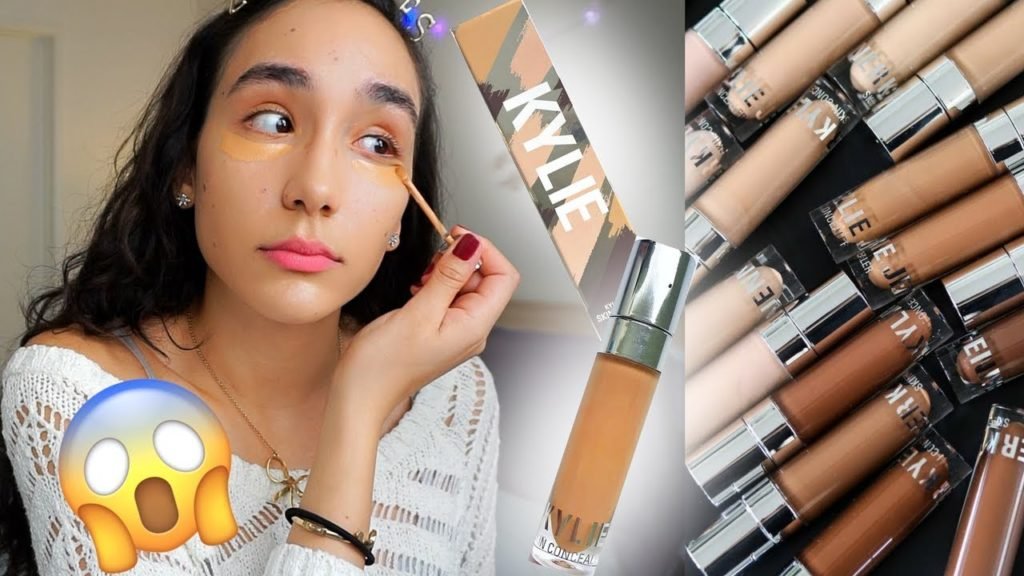 This concealer is different from others in the way it gives a skin-like finish with medium buildup coverage. Also, it is available in 30 different shades and suitable for every skin type. But you should use a powder to set the concealer to prevent it from creasing.
Kylie Jenner Velvet Liquid Lipstick & Lip Liner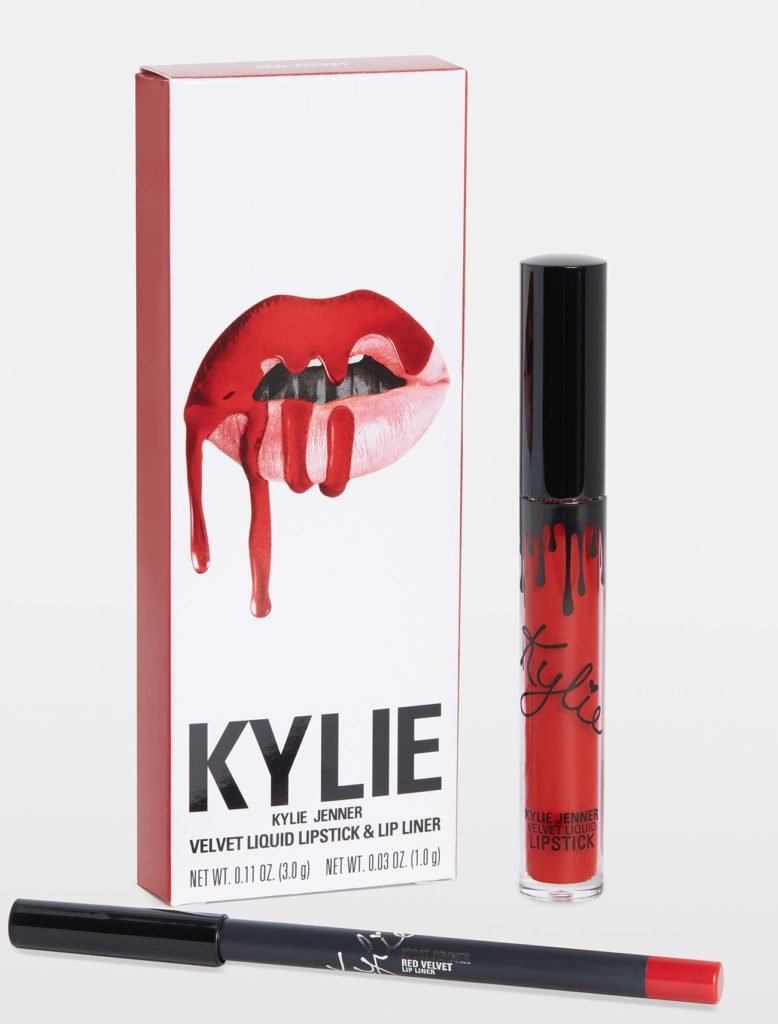 You will love the creamy texture of this warm red lipstick and lip liner. It will glide smoothly on your lips and provide full coverage. It has moisturizing ingredients that will give a matte finish to your lips. But it isn't suitable for dry lips.
Lip Kit In Kristen
This kit contains a liquid lipstick and a pencil lip liner for that perfect pout. And it is a special lipstick that is intensely pigmented and long-wearing. It has a creamy texture that gives a comfy feel. Also, it is available in a wide range of shades to suit individual needs. But you need to exfoliate your lips before applying the lip liner as it doesn't suit dry lips.
Lip Liner In Iced Latte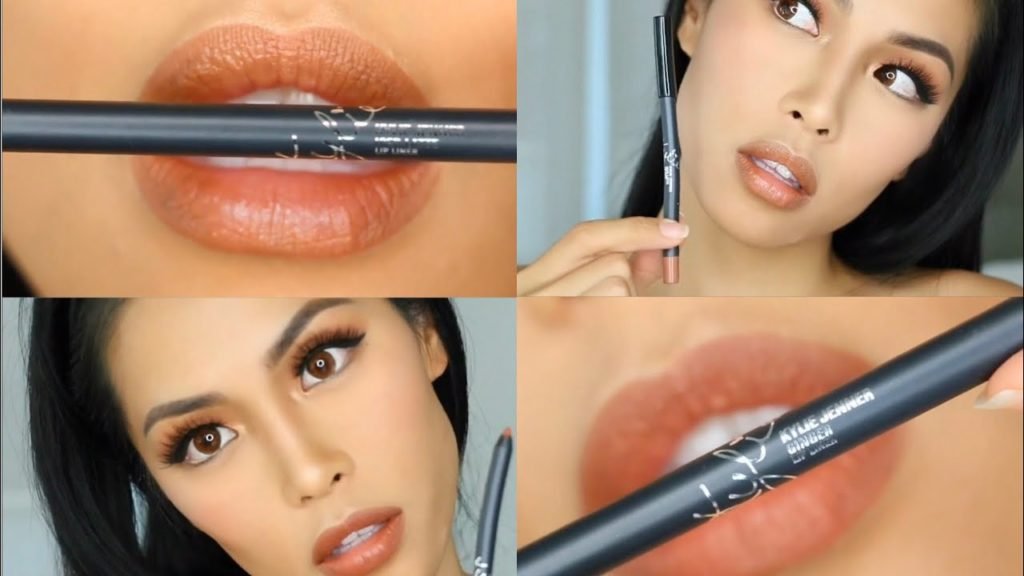 It is a nude lip liner that blends well with everything. For example, you can wear it alone or layer it with your favorite lipstick. It stays on well. Also, it can boost the staying power of your lipstick brand. It is a must-have cosmetic but a little pricey than others.
The Wet Set Pressed Illuminating Powder
It offers four attractive shades – silvery champagne, rose gold, pinky silver, and deep champagne gold – with each shade promising an intense color in the first attempt. It has a smooth texture and blends well with other cosmetics. A high price is the only drawback of this product.
Lip Kit In Posie K
You will certainly want to buy this lip kit after knowing that it won the 2017 Allure Magazine Best of Beauty Award for 'Best Bright Pink Lipstick. But there are more reasons for buying this cosmetic. For example, it contains moisturizing ingredients and comes with comfortable formula. Also, it gives a pleasant smell. But it isn't suitable for dry lips.
Salted Caramel Kylighter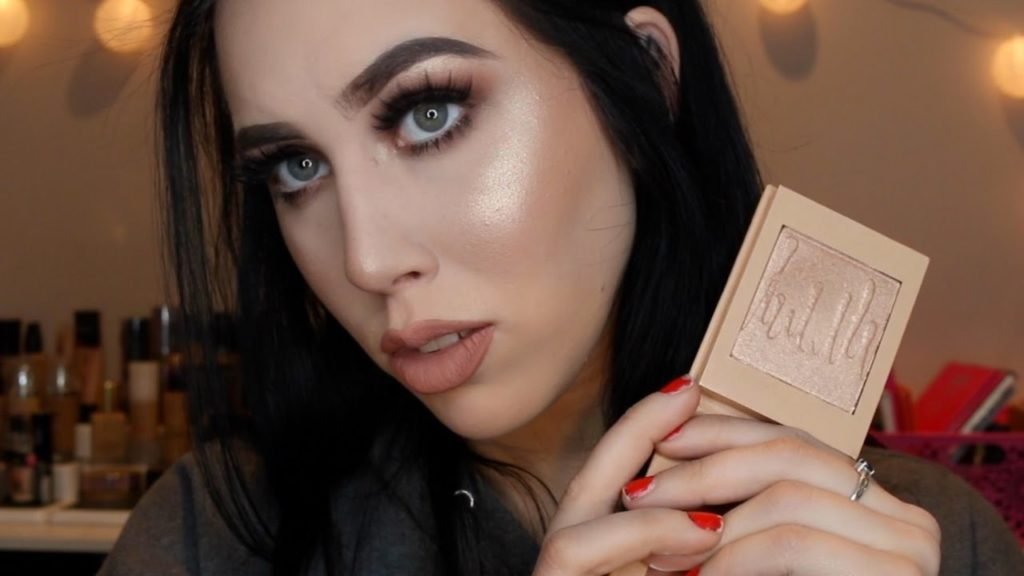 The advantage of this cosmetic is that it is available in six different shades to suit every complexion. The Salted Caramel is a warm mid-tone gold shade with a soft and creamy texture that blends well with the skin tone. It looks natural but it is difficult to buy as it remains out-of-stock most of the time.
In Love With The Koko Liquid Lip Kollection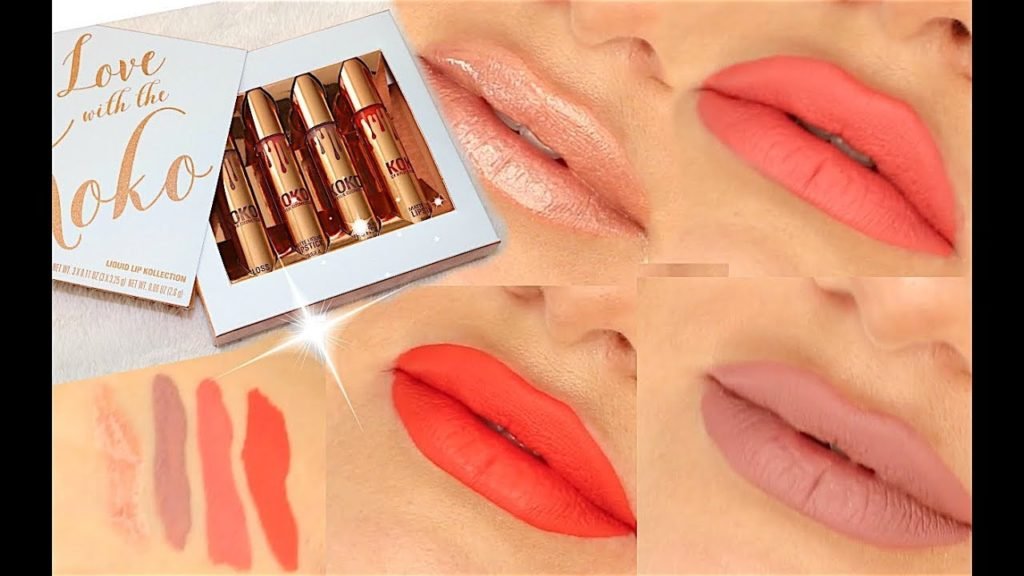 Get three special matte liquid lipsticks and one lip gloss with this collection. They are special as they last long without bleeding or budging. The matte-finish you get is soft and beautiful and also it is transfer-proof. This collection is a good value for money but they could dry.
The Royal Peach Palette
This palette offers a dozen pressed powder eyeshadows, a handy brush, and a big mirror to apply the shades. The shades available include neutrals, peachy-toned, and bright royal blue. It is expensive but a value-for-money cosmetic especially for beginners.
High Gloss 23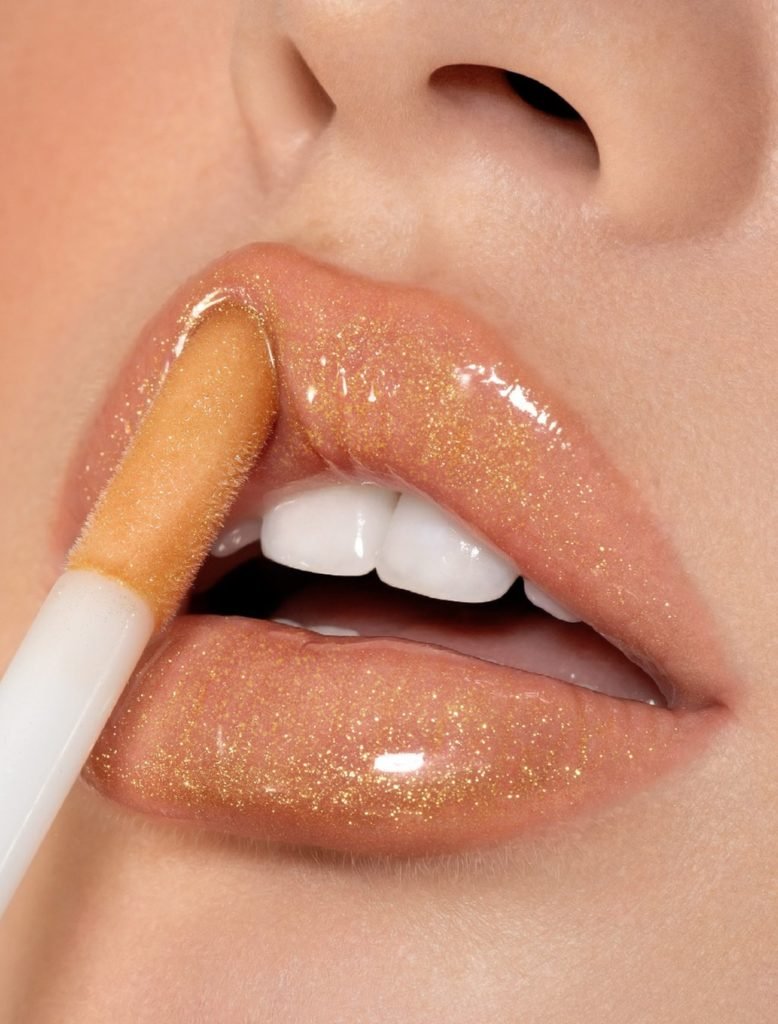 It is a shiny lip gloss with shea butter and moisturizing properties. It glides smoothly to give an even finish. Also, it can be applied over lipstick to add extra shine to the color. And the best thing is it has no cons.
Ultra Glow Highlighter In Santorini
It is a shimmering silver champagne highlighter that promises a perfect Kylie glow. And it is best suited for users with fair skin. Also, it is easier to apply and it blends well with every skin tone. It is a good choice for a beginner. But it comes in messy packing.
Kylie's Coconut + Bare Lip Kit Combo
If you are looking for a nude lip shade then look no further than this matte liquid lipstick. It will add the definition and volume needed for making a perfect pout. You will love its creamy texture that settles well on every skin type. Also, it has a long staying power that allows an all-day finish. A high price is the only drawback of this product.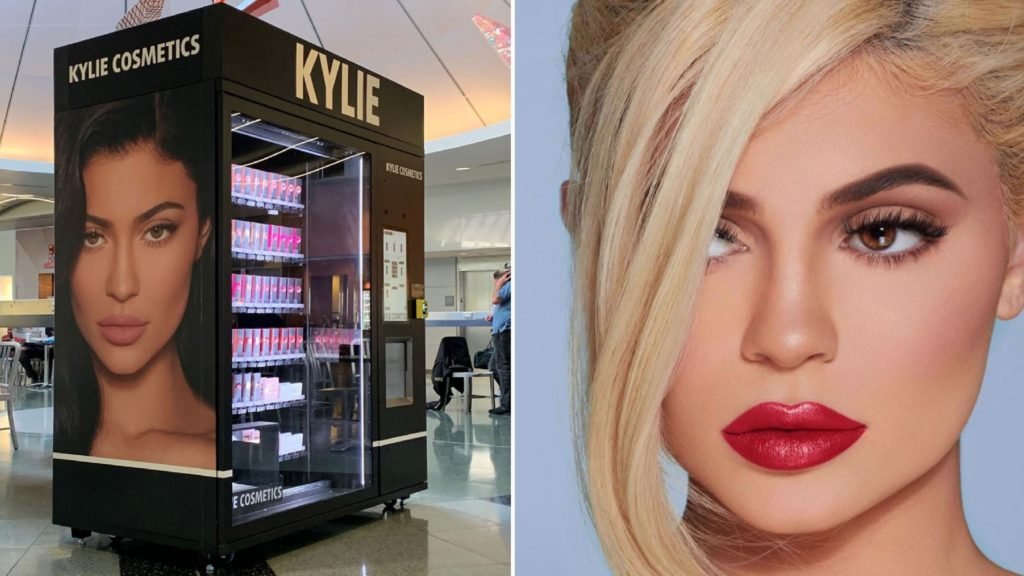 Conclusion
Shopping for a makeup kit is exciting especially when you are buying a kit from a big brand like Kylie Jenner. The advantage of Kylie Jenner's brand is that her products have little to no drawbacks. But they are a little expensive than others. But this brand can promise more value for your money.