India's 12 Top Women Sportspersons
Sports has ceased to be a male-dominated area as women sportspersons are also doing well in various fields from squash to golf and swimming to mountaineering. They have made both their families and country proud with their achievements.
Here're India's top 12 female sportsperson
Saina Nehwal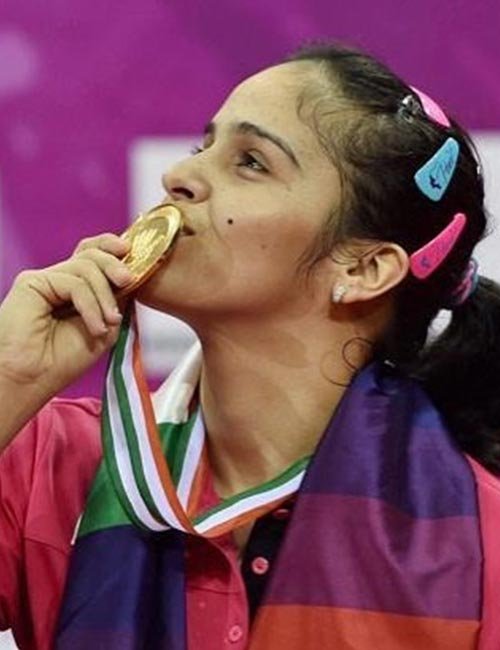 Born: 17 March 1990, Hisar, Haryana
Sports: Badminton
Awards: Padma Shri (2010), Padma Bhushan (2016)
Saina Nehwal is the only female player from India to achieve world no. 1 ranking (2015) and the second Indian player after Prakash Padukone. Also, she has represented the country in the Olympics three times and won a bronze medal in the 2012 London Olympics. Saina Nehwal wants to train kids in badminton by opening a sports academy in Haryana.
MC Mary Kom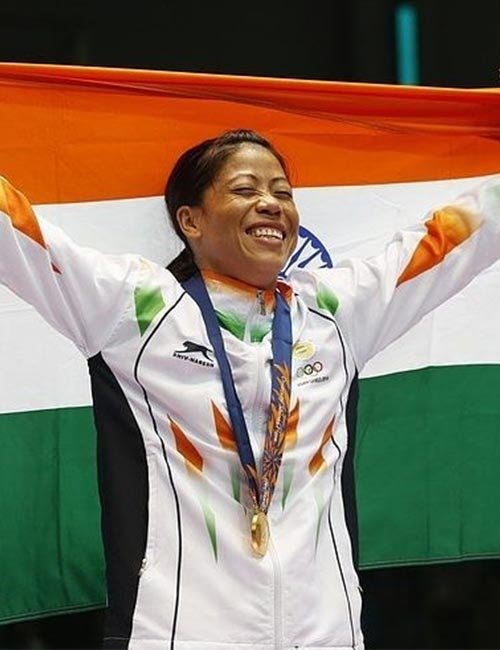 Born: 24 November 1982, Kangathei, Manipur
Sports: Boxing
Awards: Padma Shri (2006), Padma Bhushan (2013), Padma Vibhushan (2020)
Mary Kom is called Magnificent Mary because of her magnificent achievements. She is the only woman boxer to win the World Amateur Boxing Championship six times; the only female to win a medal in her first seven World Championships, and the only boxer to win eight World Championship medals. Also, she was the only female Indian boxer to qualify for the 2012 Summer Olympics.
P. V. Sindhu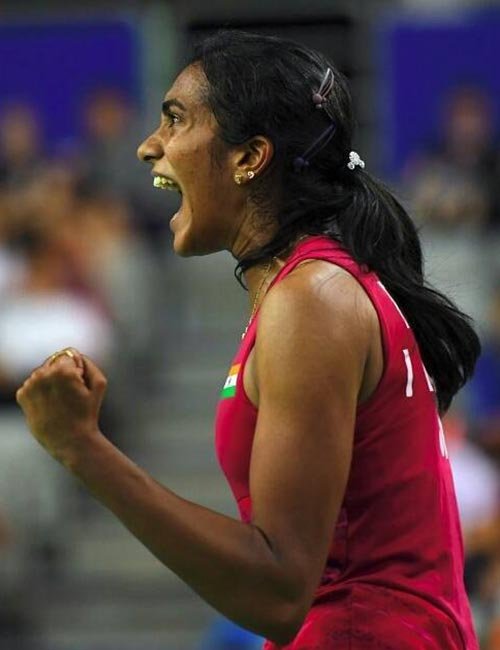 Born: 5 July 1995, Hyderabad, Andhra Pradesh
Sports: Badminton
Awards: Padma Shri (2015), Padma Bhushan (2020)
P. V. Sindhu is the first to achieve the title of Badminton World Champion and second to win two consecutive medals at the Olympics Games. Also, Forbes included her in its list of Highest-Paid Female Athletes in 2018 and 2019. Her earnings were US$8.5 million and $5.5 million respectively in those years.
Bula Choudhary
Born: 2 January 1970, Hugli, West Bengal
Sports: Swimming
Awards: Padma Shri
Bula Choudhary was a born winner as evident from her track record. She participated in a national competition for the first time at the tender age of 9 but she defied all odds to win six gold medals in six events in her age group. Also, she won six golds in the 1991 South Asian Federation Games. In 1989, she crossed the English Channel and in 2005, she became the first woman to swim across seal channels off five continents. Bula Choudhary wants to open a swimming academy in Kolkata.
Mithali Raj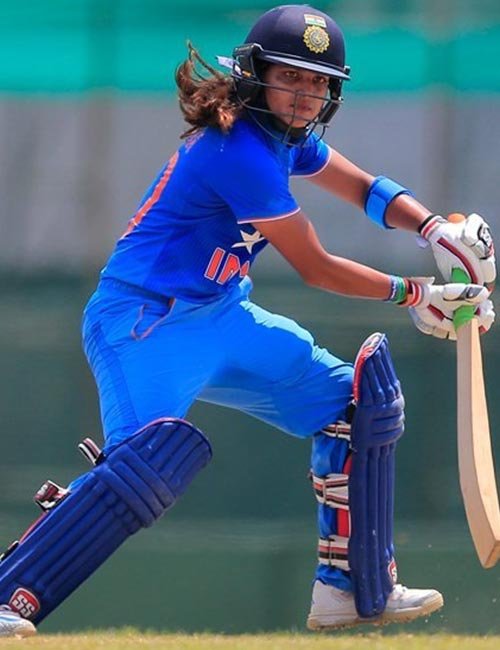 Born: 3 December 1982, Jodhpur, Rajasthan
Sports: Cricket
Awards: Padma Shri (2015)
Mithali Raj is a right-handed opening batsman, right-arm leg break bowler, and a Bharatanatyam dancer as well. In cricket, she scored the highest runs in women's international cricket. Also, she's the only female to make over 7000 runs in Women's One Day International cricket. She is the first to score seven consecutive half-centuries (the 50s) in ODIs. Also, she's the world record holder in most 50s in WODIs.
Geeta Phogat
Born: 15 December 1988, Balali, Haryana
Sports: Freestyle Wrestling
Geeta Phogat belongs to a family of wrestlers. Her father, Mahavir Singh Phogat, was a former wrestler and a recipient of the Dronacharya Award. She took training from her father and make both her and the country proud by winning India's first-ever gold medal in the 2010 Commonwealth Games. Also, she became the first Indian wrestler to qualify for Olympics Summer Games.
Sania Mirza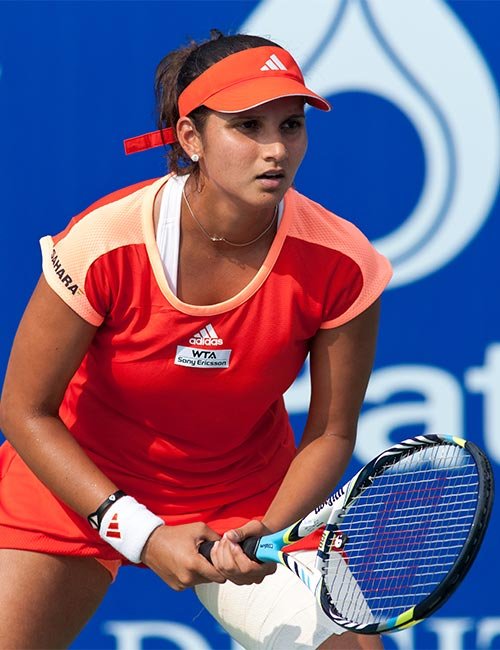 Born: 15 November 1986, Mumbai, Maharashtra
Sports: Tennis
Awards: Padma Shri (2006), Padma Bhushan (2016)
Sania Mirza has six Grand Slam titles to her name. Also, she remained Indian's No. 1 on the Women's Tennis Association ranking from 2003 until her retirement in 2013. She is also a former doubles world No. 1. She was first for the country in many things including $1 million in career earnings, winning a singles WTA title, and a Grand Slam title. In 2013, she announced retirement from singles due to a severe wrist injury.
Deepika Kumari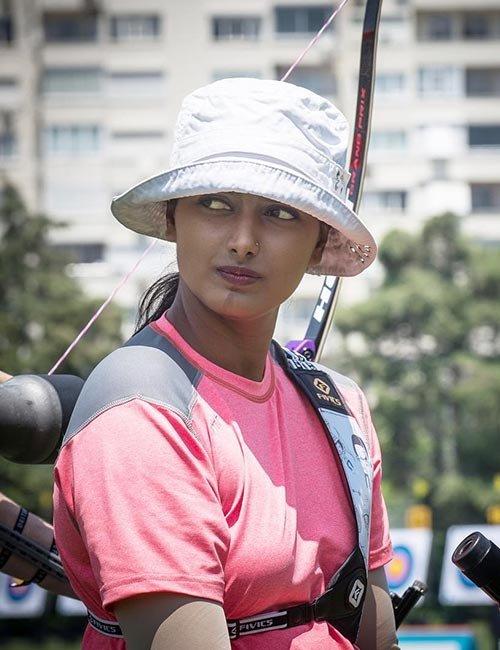 Born: 13 June 1994, Ranchi, Jharkhand
Sports: Archery
Awards: Padma Shri (2016)
Deepika Kumari won two gold medals in an individual event in the Delhi Commonwealth Games in 2010 and qualified for the 2012 Summer Olympics in London where she finished eighth. Also, she's the second Indian archer to win the junior competition in the 2006 Archery World Cup held in Mérida, Mexico. And in 2010, she won her first gold medal in World Cup in Antalya and became the world's No. 1 in Women's Recurve Archery.
Akanksha Singh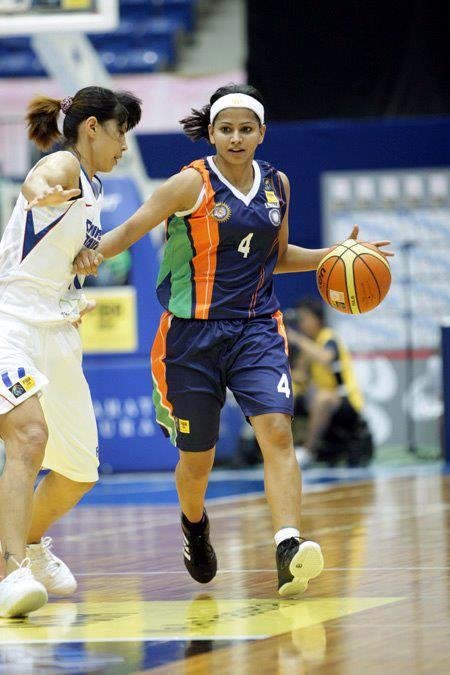 Born: 7 September 1898, Varanasi, Uttar Pradesh
Sports: Basketball
Akanksha Singh is captain of the Indian Women's Basketball Team and she has been awarded the title of one of the best four 'A grade players in women's basketball in India. Her sisters Divya Singh, Prashanti Sing, and Pratima Singh are also basketball players. And together they are called 'fantastic four' and 'Singh Sisters'.
Chhanda Gayen
Born: 9 July 1979, West Bengal
Died: 20 May 2014, Mount Kanchenjunga
Sports: Mountaineer
Chhanda Gayen is the first Indian woman to reach Mount Everest and Mount Lhotse in one go. It is a rare feat she completed at 7 A.M. on 18 May 2013. She was also a martial artist and self-defense teacher. She died in an unfortunate incident while descending from Mount Kanchenjunga. But she continues to inspire future mountaineers.
Dipika Pallikal
Born: 21 September 1991, Madras, Tamil Nadu
Sports: Squash
Awards: Padma Shri (2014)
Dipika Pallikal is the first Indian squash player to become one of the top 10 players in PSA Women's rankings. She achieved a high rank after winning three WISPA tour titles. She also boycotted the National Championship Squash between 2012 and 2015 to highlight the inequality in prize distribution between men and women players.
Sharmila Nicollet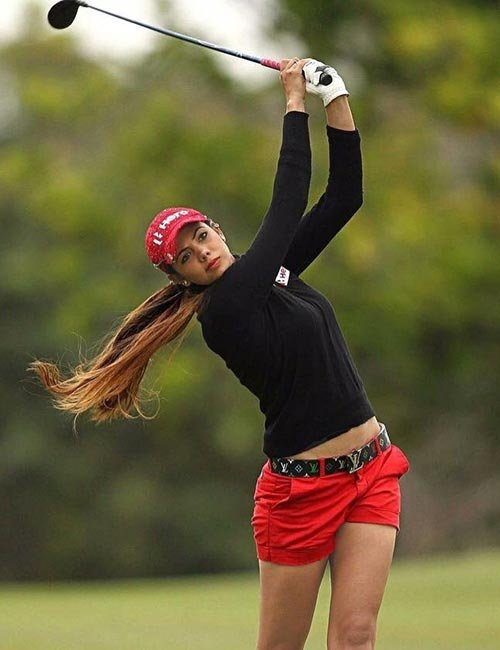 Born: 12 March 1991, Bangalore, Karnataka
Sports: Golf
Sharmila Nicollet has been playing golf since 11 and won her first tournament at 15. She represented India in various championships including the Asian Games at Doha 2006 and Asia Pacific Junior Golf Tournament. She was the youngest golfer to win the All-India Ladies Amateur Championship in 2007-08. She also won seven Open Amateur Tournaments. At 18, she qualified for Ladies European Tour and became the youngest India to do so.