Know What To Wear In 2022
Your zodiac sign tells many things about your sense of fashion. Your personality has a say in the shades, accessories, and dresses you choose. When you go shopping with friends, you get different suggestions from friends, but you always listen to your heart or the zodiac sign.
See what your fashion sense is from this fashion horoscope and follow your heart while shopping for fashion dresses and accessories
Aries (March 21 – April 19)
You have a deep love for classic dresses but your collection is always timeless. From maxi dresses to trench coats to pair of jeans with boots, you love everything classic. You are both a girl-next-door and a classy woman.
Qualities: Sports lover, family women, privacy, challenge seeker, and independent
Taurus (April 20 – May 20)
You love bold accessories and your wardrobe is full of bold-colored jeans and jackets. You also wear basic tees and love pairing floral scarves with bold accessories. And you love pastel shades like tiffany blue, powder pink, pastel yellow, and shades of brown more than others.
Qualities: Emotionally mature, socially active, love good food and music
Gemini (May 21 – June 20)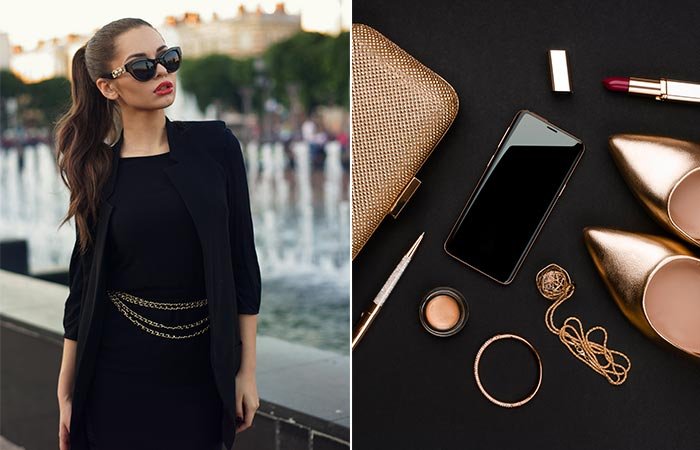 Your creative mind and imagination guide you to choose the right outfits And, you don't like repeating your dresses. Instead of repeating dresses, you try experimenting with new designs to find what works for you. And you know how to choose a better dress.
Qualities: Smart and inquisitive, quick decision-maker, explorer, and vociferous reader
Cancer (June 21 – July 22)
You look calm and observant, but you love hugs especially from near and dears. But when it comes to dressing, you love dressing up even for the most casual events. You love cozy dresses and your wardrobe is full of hoodies and sneakers. Also, you love stiped tees and watches. Your favorite shades are gray, white, and olive green.
Qualities: Affectionate, adaptable, being alone, and foodie
Leo (July 23 – August 22)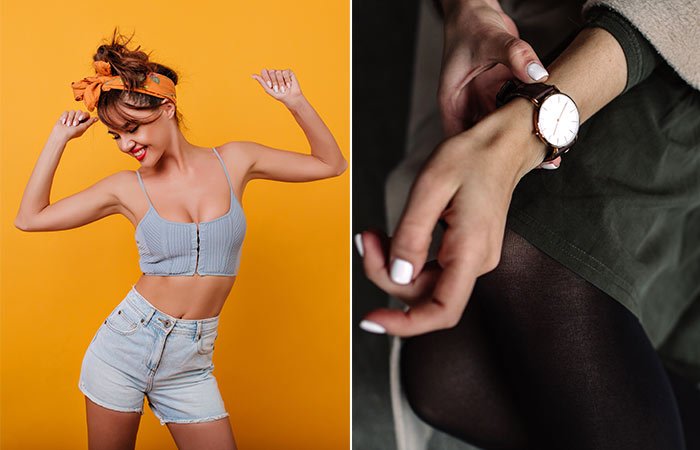 Your personality has different traits that spread good vibes. You are both strong and sensitive and you keep amazing people with your sense of style. While you love tank tops, jeans shorts, and mini-skirts, you love keeping things interesting. In accessories, you like trendy watches and sunglasses that make you look hot and smart.
Qualities: Honesty, adventurous, high self-esteem, keep your circle small, and music lover
Virgo (August 23 – September 22)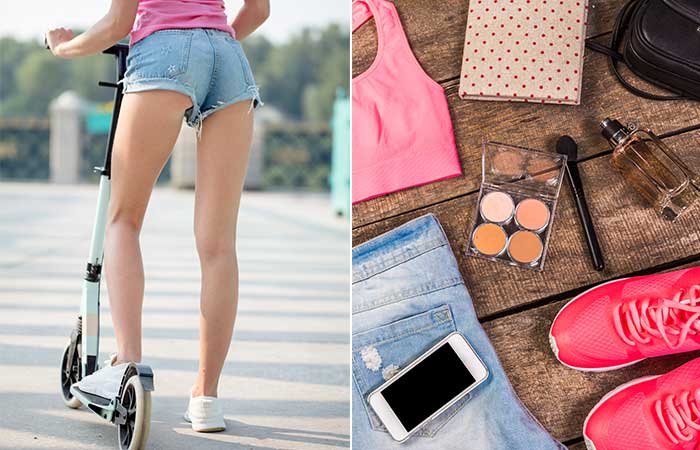 You are a music lover but what makes you different is the empathetic and emotional behavior that makes you a people-pleaser. But when it comes to choosing an outfit, you love experimenting with colors and designs. While a kimono paired with sneakers is your favorite outfit, you value comfort and convenience. You have a wardrobe full of different outfits, you wear shorts and tanks most of the time.
Qualities: Realistic, trustworthy, nature lover, and book lover
Libra (September 23 – October 23)
You have a colorful personality – stubborn, crazy, filled with life, social, chatty, and a good sense of styling. It is this colorful personality that keeps you surrounded by people you adore. In dressing, you choose crop tops, shorts, and palazzo pants, and dresses that speak of themselves. And you rock in every outfit including classic maxi gowns. Also, you love experimenting with different shades and accessorizing your dresses with watches, belts, and boots.
Qualities: Good judgment, party lover, quick decision-maker, being in a relationship
Scorpio (October 24 – November 21)
You are Miss Perfect as you can never go unorganized and you've got the skills to plan everything with perfection. Like a Scorpion, you love formals and your wardrobe is full of pencil skirts to colored shirts. Makeup is another highlight of your personality and you take it seriously. It spices up your look and adds mystery to your personality.
Qualities: Humorous, self-dependent, dominant, chatting over tea and coffee, and unapologetic
Sagittarius (November 22 – December 21)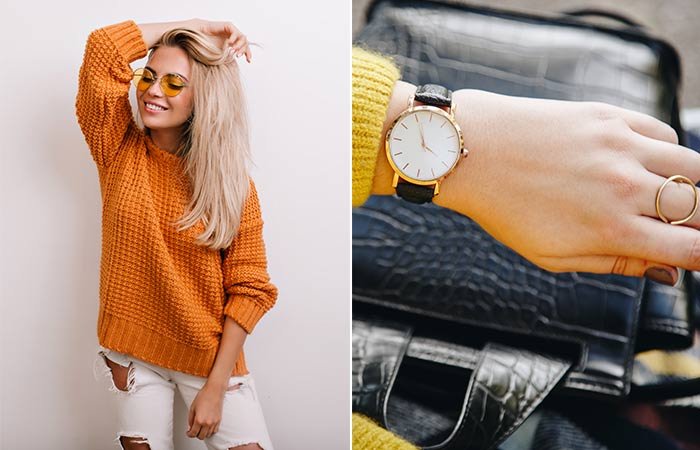 You appear funny and gullible, but you are deeply emotional and pretty sensitive from the inside. And your inward personality is reflected in your wardrobe collection. You like dresses that give comfort and warmth. While feminine cardigans, sweatshirts, and hoodies are your favorite, you love basic polo t-shirt most. And it won't be an exaggeration to say that you seek peace in your dresses.
Qualities: Objective, book lover, self-dependent, fearless, and emotive
Capricorn (December 22 – January 19)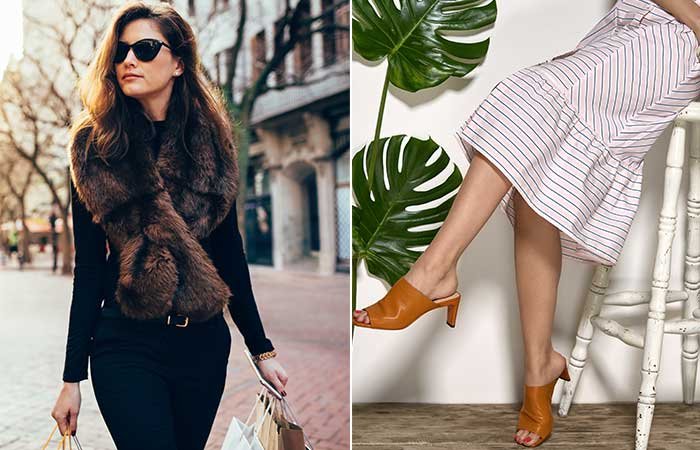 You listen to your voice instead of the outside world and you remain committed to people who win your trust. Your personality reflects your dressing style that is ultimate. While you have all types of dresses in your wardrobe, but you have a special liking for floral bouses and V-neck tops. Also, your love for shoes is evident from the fact you love wearing new shoes with new dresses.
Qualities: Competitive, traveler, shopper, and movie lover
Aquarius (January 20 – February 18)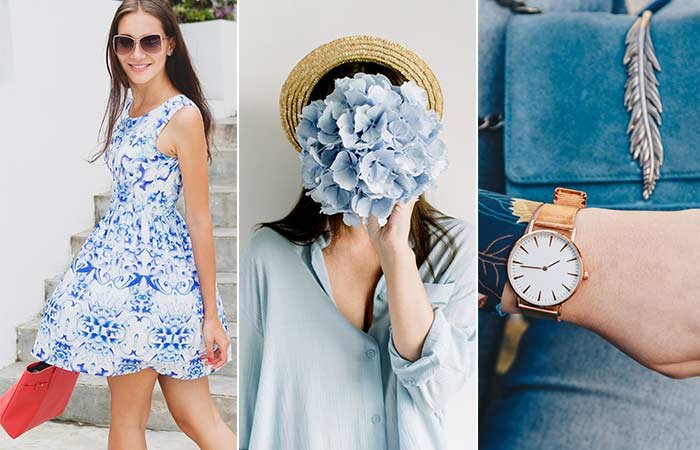 You love independence and want to do good for everyone. Whatever you do, you do it dedicatedly. Being a water-bearer of the zodiac sign, you love shades of blue more than others. Whether you choose camisoles or flowy blouses, your dresses have a touch of femineity and elegance.
Qualities: Adventurous, mature, emotional, and live on your own terms
Pisces (February 19 – March 20)
You are a social person but don't trust people easily. And you appear happy and entertaining because you are good at hiding your pain from others. Since there is nothing common or ordinary about your personality, your wardrobe is also full of dresses that make you feel lively and happy. You prefer tank tops, shorts, and everything that you believe would look good on you. You don't run after brands as you want your outfits to reflect your personality. In accessories, you like caps and shades.
Qualities: Joyful nature, eye for detail, art lover, traveler, and cooking
Final Thoughts
It is a complete fashion horoscope that you can use to improve your sense of fashion. You can see how your zodiac sign guides and dominates your wardrobe collection. Whenever you go shopping for clothes, you will an inclination to shades and accessories that match your zodiac sign.
For more information please visit our site at https://www.searchom.com