Miley Cyrus Become A Vegan
Miley Ray Cyrus is a born singer with a raspy voice. She's a teen idol during her television days when she played the title character in the television series Hannah Montana (2006-2011).
Her accolades include Time 100 list in 2008 and 2014, MTV's Best Artist of 2013, and Billboard's Greatest of All Time Artists Chart in 2019.


Just like a sweet voice, Miley is also blessed with a beautiful figure that she maintains with diet and exercise. While there is little need to shed light on the dynamic acting career of this singer-actor, you will certainly be interested in knowing about her diet and exercise schedule.
Vegan Diet
In 2014, Miley Cyrus became vegan and removed animal products including milk and dairy products, eggs, meat, seafood, and honey from her plate. Now she lives on a plant-based diet for necessary nutrition. Also, she received the Celebrity Advocate Award from the Animal Rights National Conference for her efforts in promoting a vegan diet. The American Journal of Clinical Nutrition also supports a vegan diet to get a slimmer figure, control blood pressure and cholesterol, and reduce the risk of heart problems.
Gluten-Free Diet
Miley Cyrus takes gluten and dairy-free diet since 2012. While her critics could say that she embraced a vegan diet due to her lactose intolerance, the truth is that she's a real vegan from the heart. And she credits her weight loss in her late teens to her gluten and dairy-free diet. Even Khloe Kardashian lost 40 pounds by switching to a gluten and dairy-free diet. If weight loss is your goal, you can consider a dairy-free diet, but with caution.
Alcohol And Drugs – NO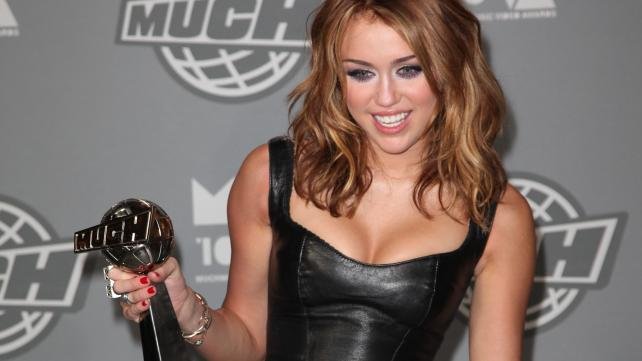 Earlier Miley Cyrus used to drink alcohol and smoke pot. Also, she was on drugs to find solace. But she quit alcohol and drugs in 2017. She said she wasn't doing drugs. She wasn't drinking. She was completely clean to Billboard during an interview. She even penned a song on quitting alcohol and drugs. It was "Slide Away." This song has been a source of inspiration for alcoholics and drug addicts who want to quit their addiction.
Miley Cyrus knows that a healthy diet will only fulfill her nutritional needs and that she needs to do exercises to keep her body fit. And just like her diet, Miley Cyrus is choosey about her exercises. Following are the exercises, she loves doing.
Pilates
Her love for Pilates started in 2013 and it grew so much that she even built a Pilates Studio at home. She does Pilates for 30 minutes every day in her home studio. Her former instructor, Mary Winsor, said that Miley Cyrus did Pilates to strengthen her core strength. She also did sidekicks to increase her lower body movement and flexibility. According to Mary Winsor, just tightening up the tummy isn't sufficient as it has to be pulled into the lower back as much as possible. She further said that Pilates can do what 40 crunches can't.
Yoga
Miley Cyrus practices Yoga every day. She does yogic exercises for close to two hours but most of the time she's doing Ashtanga Yoga. She likes this yogic exercise more than other yogic activities. And her slender figure and incredible flexibility prove her love for Yoga. She does breathing exercises to improve her overall fitness. The good thing about Yoga is that it doesn't require additional accessories for practice.
Outdoor Activities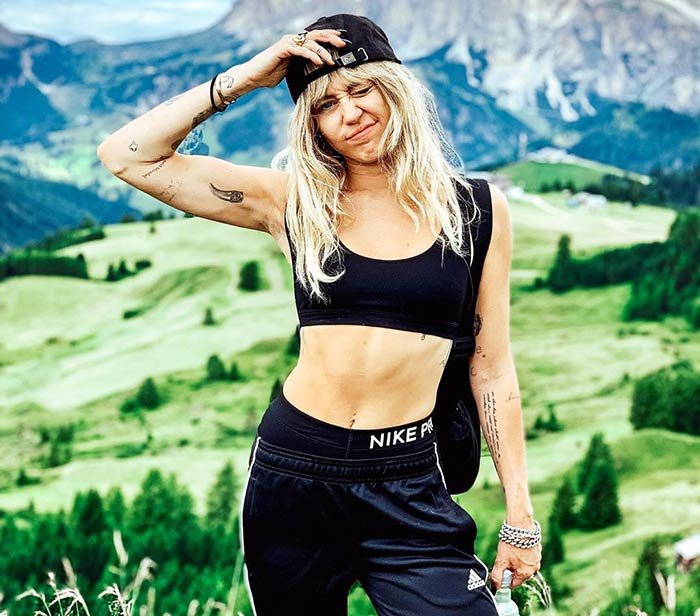 Miley Cyrus is always excited about the outdoors and her favorite outdoor activities are hiking and kayaking. Outdoor activities are good for many things including burning calories, enhancing muscle endurance, and toning the body. Giving live performances is also included in outdoor activities. Walking is an outdoor activity and so is shopping. The objective is to remain outdoors so you move on your feet.
Diet And Exercise Tips By Miley Cyrus
• Switch to a plant-based diet that has both flavor and nutrition. A plant-based diet will keep you healthy by protecting you from lifestyle-related health problems.
• It is better to avoid dairy and take a gluten-free diet if you are also intolerant to lactose. Determine your tolerance to lactose before switching to a dairy-free diet.
• Add vitamin and mineral supplements to your vegan diet to make it healthier. Since plants can't provide all nutrients, you would need health supplements to fulfill your nutritional needs.
• Practice yoga daily and you don't have to go to a health studio for doing yogic exercises as these exercises can be practiced at home. It is good for your physical well-being.
• Practice meditation daily to enhance your mental health. Meditation will keep the stress away so you can think positively and feel healthy from the inside.
• It is necessary to work on your core and the good thing is that you can strengthen your core with Plank exercises and skip. Learn doing Planks for maximum advantage.
• Burn calories, enhance endurance and build muscle power. Do HIIT exercises to achieve these goals.
• Choose healthy snacks to suppress your hunger pangs.
• It isn't that you can't enjoy your favorite foods. A cheat meal is good, but only when consumed once in a while. Also, remember that you are a vegan while choosing your cheat meal.
• Join vegan groups to get support from like-minded health-conscious folks. You will need social support to remain committed to your vegan diet.
• Work and raise your voice for a social cause.
Miley Cyrus is happy with her vegan diet and she's doing well. She supports a vegan diet and advises yoga and medication for physical and mental well-being. If you want to follow a vegan diet, you should first consult your doctor so you don't face any problems.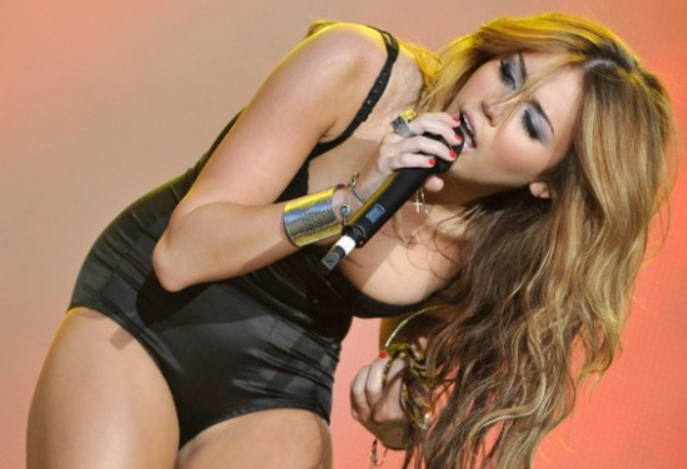 Final Thoughts
Miley Cyrus is a popular singer and actor. Also, she's is a health-conscious person. She is a vegan and she supports vegan people. Vegan is a 100% plant-based diet, but it lacks necessary nutrients for which vegan people have to rely on health supplements. Also, it isn't suitable for everyone. If you are considering following the diet and exercise of Miley Cyrus, then you should first talk to your dietician.
Disclaimer: Vegan diet works well but it isn't suitable for everyone. Similarly, you need training for doing exercises so you don't injure yourself.
For more information please visit our site at https://www.searchom.com/