Dance Is The First Love Of Francia Raisa
Ever since Francia Raisa Almendarez caught the media attention from her roles in Bring It On: All or Nothing, The Secret Life of the American Teenager, and Grown-ish, everyone wants to know more about Francia Raisa life, career, workout routine and especially diet and fitness.
Let's know the Francia Raisa background & workout and fitness secrets…
Family Background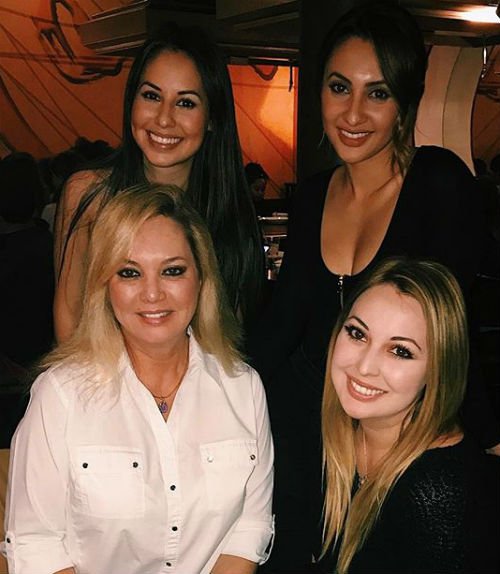 Born and raised in Los Angeles, Francia Raisa has creativity in her genes. Her Mexican mother, Virginia Almendárez, was a housewife but her father, Renán Almendárez Coello, was a Honduran-born radio personality. And it seems that Francia Raisa was somehow inspired by her father.
Early Start Of Career
Francia Raisa attended Bishop Alemany High School, California, and it is where she started her journey to a successful career in fashion and acting. She was a cheerleader in her school. Also, she started getting opportunities for acting in her junior high school.
Her initial job offers were about modeling for print ads for various brands many of who were small brands. Also, she appeared in television commercials for brands. While those jobs are too small to give her career the much-needed thrust, Francia Raisa did fairly well in those jobs and keep getting more offers.
Soon Francia Raisa started getting offers for guest-starring in sitcoms especially American Family: Journey of Dreams and Over There. She also started appearing in music videos and then came the breakthrough that she was looking for.
Francia Raisa was in the senior year of her academic life when she received her first lead role in Bring It On: All or Nothing. But what was more exciting was that she was cast opposite Hayden Lesley Panettiere, a leading actress, model, and singer of her time. Since then, there is no looking back for Raisa who co-starred with many leading actors and actresses. Also, she kept guest starring in popular shows.
Francia Raisa Workout & Fitness Secrets
Did you remember Adrian Lee of The Secret Life of the American Teenager? Adrian Lee caught the attention of the viewers for two reasons – her killing body and her habit of talking about how she maintains her body. And that chirpy girl was none other than Francia Raisa. Only Raisa could fit into the shoes of Adrian Lee.
Francia Raisa has a slender and fit body. She stands 5 feet 3 inches tall and weighs only 54 kg. And her body measurements are 35-24-36. Considering her height and weight ratio and the total measurement of her body, she can be called one of the most beautiful models in the world.
But this beautiful model never steps a foot in the gym. It is surprising to know that Francia Raisa doesn't workout but she does more than others could in a gym. The secret of her attractive figure is dancing. Francia Raisa loves dancing and it is the only cardio she does.
Francia Raisa has been dancing for over a decade and she has danced on every tune from lyrical to jazz to Polynesian. But when it comes to choosing a tune, she prefers hip-hop and tap. And she doesn't stop praising the advantages of dancing.
She once said that dancing kept her moving because her tunes were always changing. She said that her love for dancing grew because it allowed variations. Instead of dancing to the same tune, again and again, she can change the tune to make dancing more exciting.
But she advises people to exercise. Exercising is important especially if you want to stay healthy and look hot. According to her, the best exercise is one that you like most. For example, you can choose soccer, softball, or dance. Choose the activity that you find enjoying so you get involved in the activity and remain active.
Advantages of dancing:
• Improves cardio health
• Builds muscular strength, endurance, and motor fitness
• Boosts aerobic fitness
• Better muscle tone and weight management
• Excellent coordination, agility, and flexibility
• Good posture, balance, and spatial awareness
• Builds physical confidence
• Boost mental functioning
• Greater self-confidence and self-esteem
• Excellent social skills
• Overall mental and physical well-being
So, you see dancing has multiple physical and mental benefits and who knows these benefits better than Francia Raisa who has been dancing for a long time. She has maintained her fitness with dancing and has proved that anyone can stay healthy and get a hot body with dancing.
Diet
Francia Raisa always picks the healthiest option. But she never misses a cheat meal. She knows that a nutritious diet is needed to stay active. She hosts Grey's Anatomy Party for her friends every Thursday night. At the party, she enjoys burgers, pepperoni pizza, Doritos, and chicken wings with hot sauce with her friends. But she works hard to burn the calories earned the rest of the week.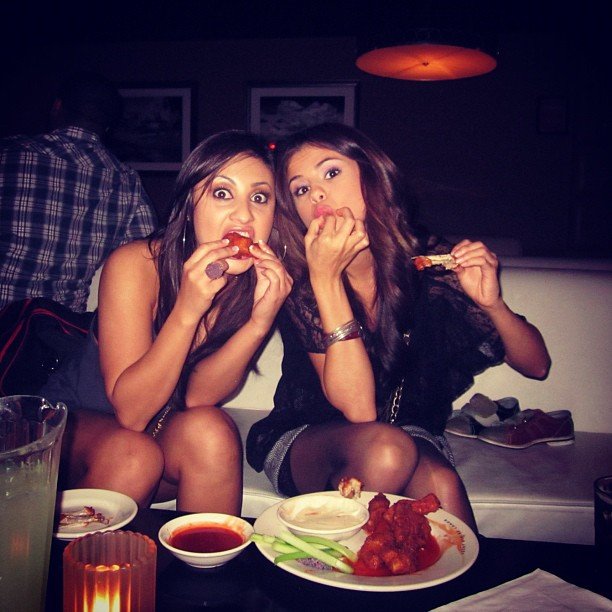 While it seems unbelievable that a person could enjoy all types of meals and still have a beautiful figure but it is true. Also, Francia Raisa has some tips for her fans.
• Be kind to yourself and have a positive relationship with your mind
• Exercise regularly and to be honest towards exercising, you should choose the activity you like most
• Have control over food to avoid eating a high-calorie diet to get nutrition
• Also, enjoy cheat-meals to pamper your taste buds
• Stay active all the time
• Love your body and keep it healthy all the time
While Francia Raisa doesn't follow a strict diet and exercise program, her attitude towards fitness is praiseworthy. While she accepts that exercising is necessary for a healthy body and mind, but she's always ready to break from the stereotype to have fun with friends. But the fun treatment is never a burden on her body or mind.
Summary
Francia Raisa is one of those models that love to lead a stress-free life. She does exercise but prefers dancing instead of doing traditional gym-based activities. Dancing has an advantage that is it doesn't require formal training. You can start moving your steps on your favorite tracks.
Francia Raisa is quite liberal in the selection of her food. She makes sure that she takes a healthy diet but she also finds opportunities to enjoy cheat meals. It can be concluded that she leads a perfectly balanced life.