9 Best Lip Brushes For Fuller Looking Lips
If coloring your lips is your favorite makeup then you should buy a best retractable lip brush that can help spread the color evenly on your lips. Also, it should help in outlining the rim of your lips.
How to use a lip brush?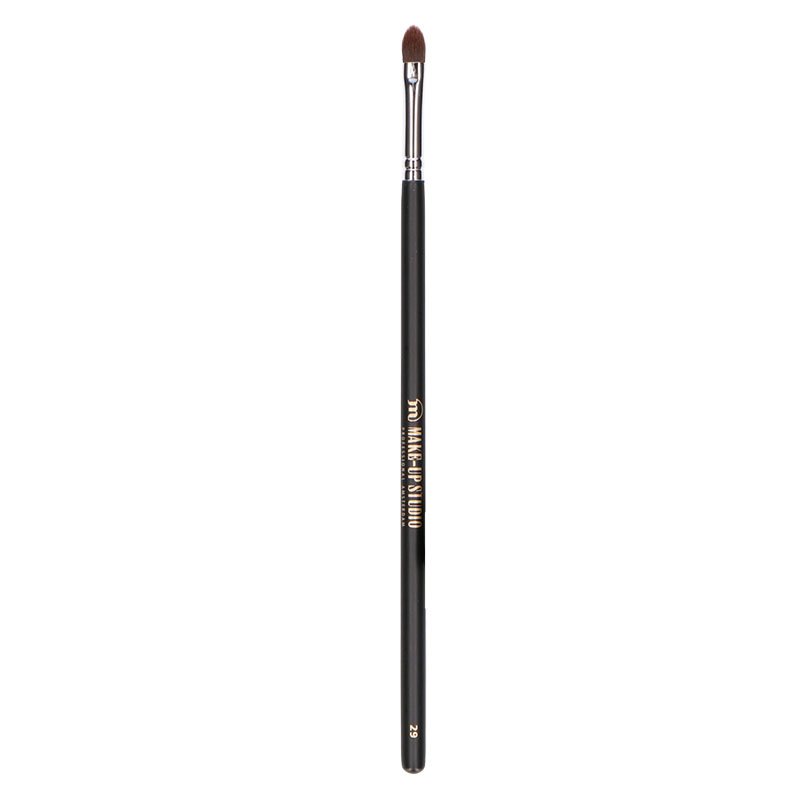 It is easy. First, check whether the lip brush is clean with no residue from the previous application. Use a lip liner for perfection and take a small amount of the lipstick you want to wear on the brush for application. Start applying the color from the center of your upper lip and glide the brush to either end. Color the lower lip in a similar manner.
How to maintain your lip brush?
Wash your lip brush with warm water and soap after each application and reshape the bristles before they are allowed to air dry completely. Also, keep the brush in your makeup box or bag.
Look at the lip brushes you can buy for wearing lipstick/lip gloss
da Vinci Classic Lip Brush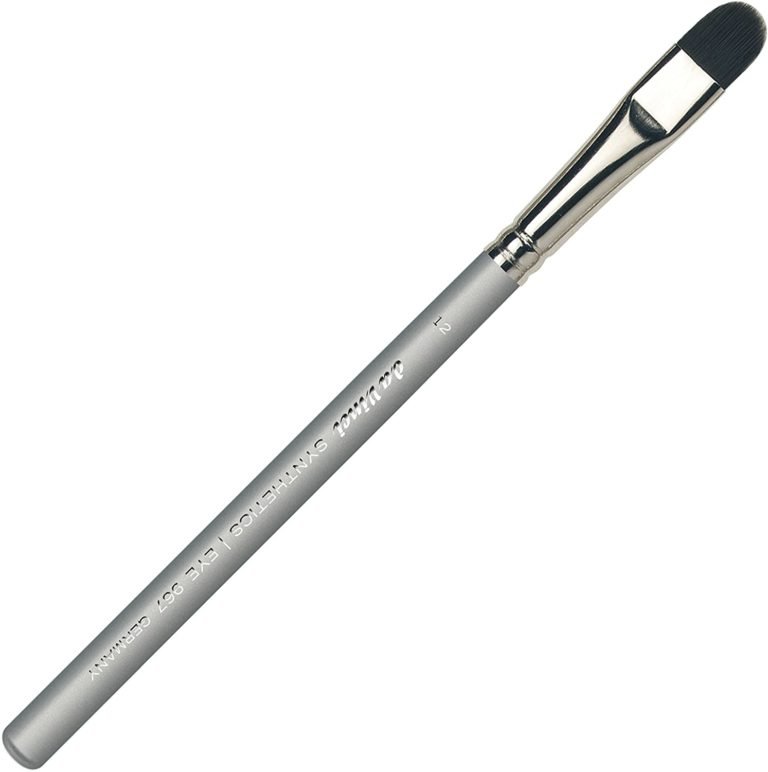 Get an even and precise finish with this angled brush. It features a slanted design that helps in the accurate application of lipstick/lip gloss. Also, its oval head and bristles made of Russian red sable prevent smudging when lipstick is applied. Its wooden design and black glossy lacquered finish give it a natural feel. It works well but it needs a cap for its stiff and soft bristles.
SEPHORA Collection Retractable Lip Brush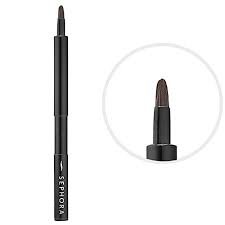 It is slightly expensive but more useful hence gives more value for money. It features a retractable design with a small, tapered point that allows controlled application and ensures that lipstick remains inside the natural lip line. You can even add precision to your lips by outlining the rims of lips. There will be no hassle or mess with lipstick. Also, the retractable design will help in keeping the bristles clean, when the brush isn't used. Its compact design makes it a travel-friendly brush but you need to pay some more dollars to own this decent lip brush.
Aveda Enviromental Retractable Lip Brush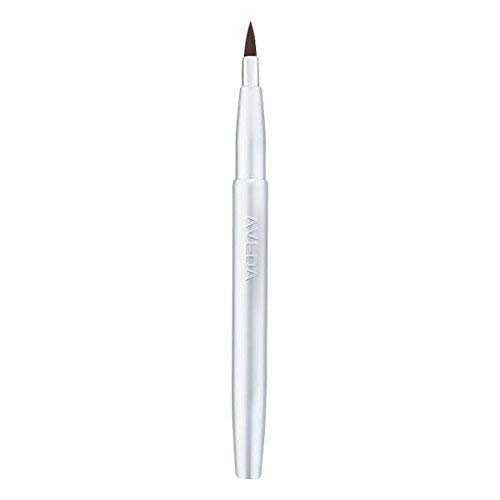 A good matte lipstick requires a brush that glides smoothly and fills in fine lines evenly. And this retractable lip brush is just perfect for matte lipstick. Its silky-soft, Taklon bristles can blend a thick-textured lipstick on your lips. You can even line the outer rims of your lips with this brush. It is compact and lightweight and compatible with wet and dry products. Also, its retractable design keeps it mess-free. But you can use only a tiny amount of lipstick at once.
Youngman 2-In-1 Retractable Lip And Eye Brush
It is for beginners but allows working like a pro. It features a lip brush on one end and an eye brush on the other. Its soft and sturdy synthetic bristles make defining and filling lips and improving eyelids a hassle-free affair. It features a twist-up design with an ergonomic handle to provide a better grip over the brush. If you're buying your first brush then you can go for it. With it, you can make your makeup routine a breeze. But you can use only a tiny amount of lipstick with this brush.
Gracefulvara Lip Brush
It is a 5-piece lip brush that will provide neat and even coverage without making a dent in your pocket. It features a small, slender head with dense bristles of manmade fiber. This lightweight, compact, and flexible brush will give flawless coverage including the rims of your lips to get fuller-looking lips. Another advantage of this brush is its travel-friendly design. And you don't need to spend multiple dollars on the brush.
Revlon Retractable Lip Brush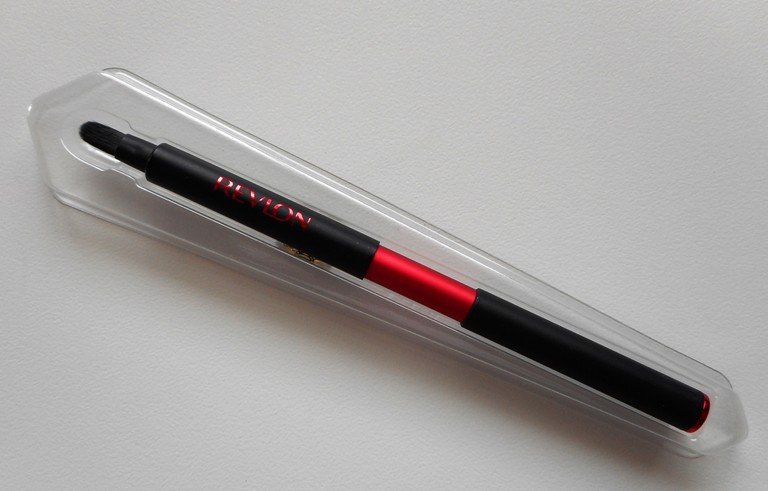 It has a sleek design but it provides a comfortable grip. Also, it features diamond grip handles for added control over the brush. With this, you can easily a precise application without causing any mess. Its ExpertFX brush heads allow easy and smooth blending of lip color. Also, the soft and firm bristles are easy to clean post-application. It is makeup artist tested and offers value for money. But the bristles might shed after some time.
RAMY Sable Lip Brushes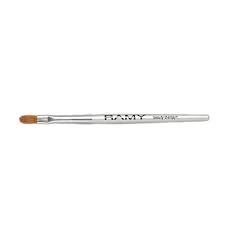 This brush can double as your lip liner so that you get fuller lips after wearing lipstick/lip gloss. This lip brush will come in handy if you want to use lip liners after wearing lipsticks. It features a flat, oval brush that allows the controlled application. And you can further accentuate your lips by filling them evenly with this brush. Also, it comes small, travel-friendly size. If you are looking for a lip brush that can also work as a lip liner then go for it. A missing cap to cover bristles is the only drawback of this brush.
KOLIGHT Disposable Lip Brushes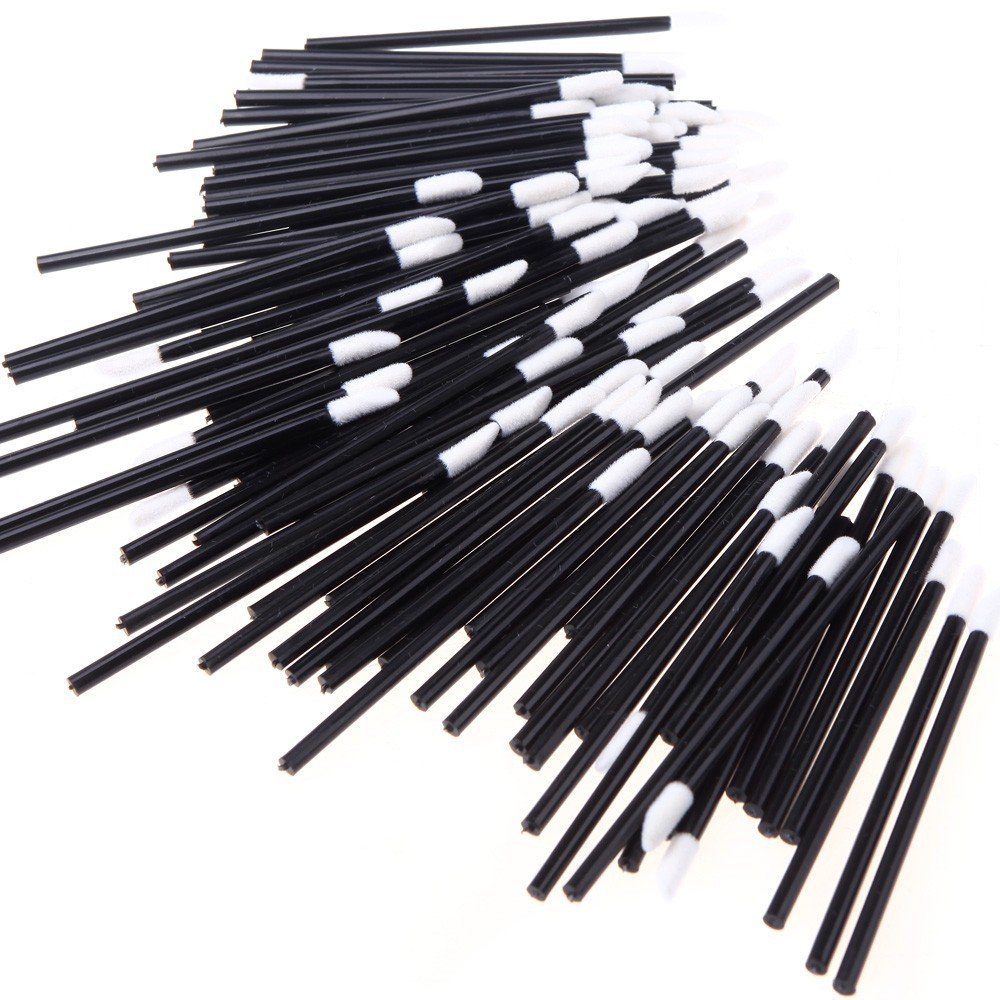 These are disposable brushes just perfect for those that use lipsticks regularly. If you love wearing lipstick but hate the brush cleaning job post-application then these brushes are for you. Also, they will keep you free to move ahead after wearing lipstick as you won't have to worry about cleaning your brush. You will get a pack of 1000 small, lightweight, and disposable brushes for daily use. And you will be delighted to know that these brushes come with flock-shaped tips that provide even coverage. They are useful as you will get plenty but they are slightly expensive.
NARS Lip Brush
Stop struggling to get even lipstick on your lips without smudging your teeth with the color. But this retractable lip brush gives a clean and precise finish. You can even outline the rims of your lips and get added precision to your lip color. It features a lightweight handle that allows a firmer grip for smooth gliding on your lips. It comes with a cover to protect its soft, short bristles from damage. But you could take a little longer to apply lipstick on your lips and you need to pay more for this product.