18 Sleeve Designs To Match Your Dresses
Sleeves cover your forearms but you can be folded up to elbows as and when required. Also, you can play with sleeves to make your dress more attractive. Sleeves come in different lengths and they can be designed in various ways to suit individual needs. If you want to know more about sleeve design, you should continue reading the article.
What Are Different Sleeve Lengths?
The sleeve length of a dress depends on the overall length and design of the dress. It could be long for full-size dresses or short for crop tops. Sleeve length is classified into three distinct categories according to its lengths.
Short Sleeves: These sleeves remain above the elbow length and they could be a tad bit shorter or a few inches above the elbow.
3/4th Sleeves: Sleeves are extended to just below the elbow.
Full Sleeves: Sleeves cover the full length of the arms.
But the variations in sleeve designs are quite exciting. There are plenty of sleeve designs to explore and choose from. Here we'll discuss some of the most popular sleeve designs.
Raglan Sleeves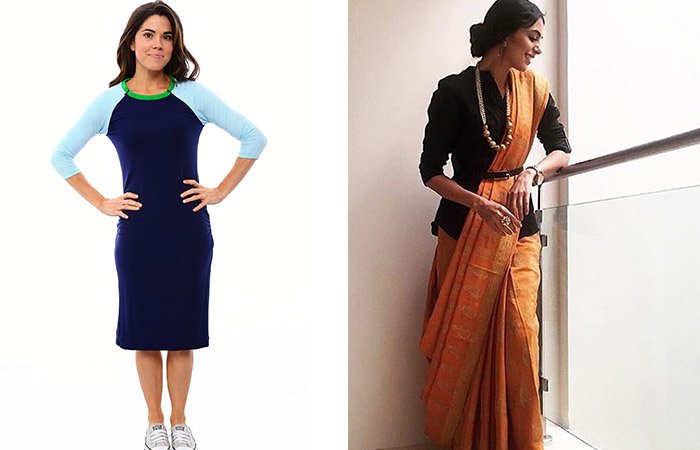 They run like an extension of shoulders with an inseam stretching under the arms. The advantage of these sleeves is they come in all lengths. So, you can play with the design to make your dress more attractive. It is good for bodycon dresses, casual tops, and t-shirts.
Kimono Sleeves
Inspired by the Japanese Kimono attire, this features wide, long, and loose sleeves. They indeed look very similar to your bathrobes, but this style is fast catching up. You can consider this design for both western and Indian dresses especially blouses, tops, and both short and long dresses.
Bishop Sleeves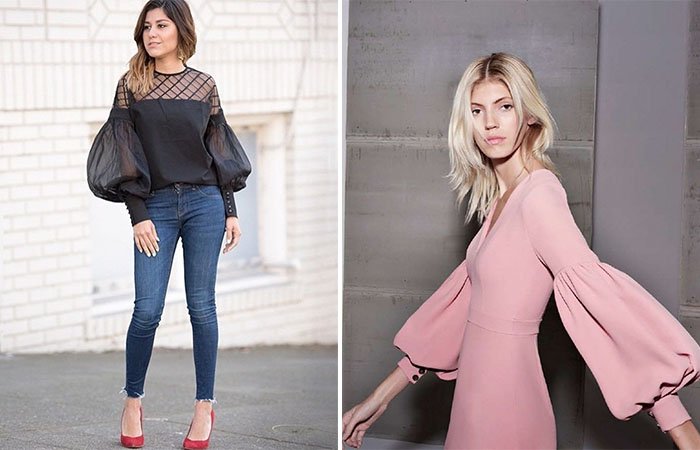 This style was taken from period dramas of medieval England and improved to make it suitable for modern women. These are full-length sleeves fitted near the elbow and opened up as they move down to the wrists where they form cuffs with buttons. They are better suited for western tops and one-piece dresses.
Off-Shoulder Sleeves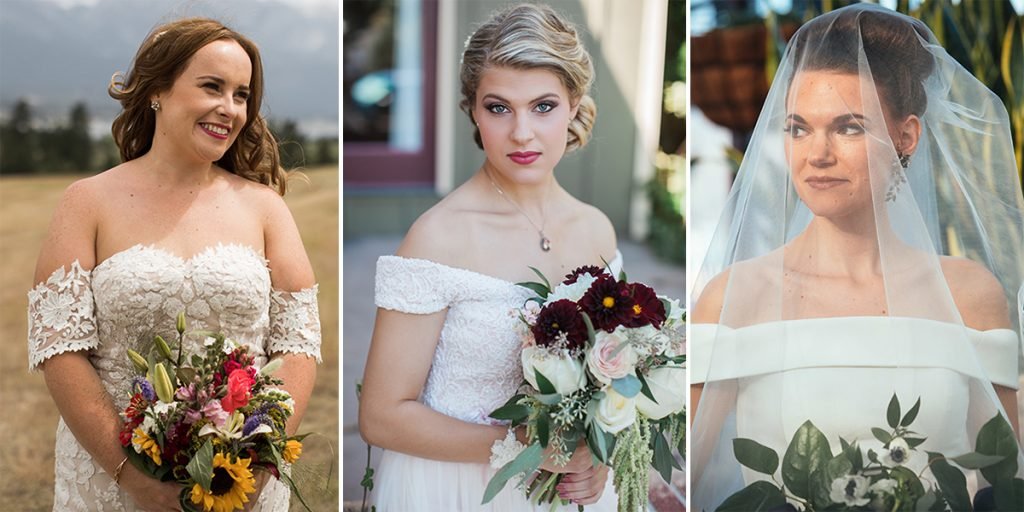 Open and bare and starting a little below the shoulder bone, off-shoulder sleeves are quite popular even after being a common design. This design is common but its advantage is that it can be customized to any length and size. Good for Indian attires like blouses, one-piece dresses, tops, and maxi dresses, the off-shoulder sleeves are most of the time a personal choice of users.
Butterfly Sleeves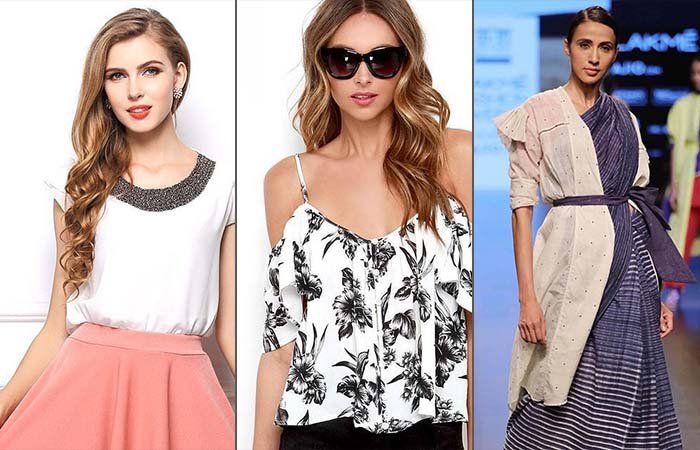 Perfect for deep neck tops or dresses, butterfly sleeves present an amazing combination of cap sleeves and puffed sleeves. They look like small extensions to shoulders sitting delicately on the dresses. Also, they don't taper like puffed sleeves. You can try butterfly sleeves for tops, dresses, Kurtis, and blouses.
Puffed Sleeves
These are short sleeves but gathered in a way that makes them look like puffs. Their length remains just below the shoulder but the puff design makes them look bigger. Puffed sleeves are best suited for traditional attires, short tops, tunics, and shirts.
Cap Sleeves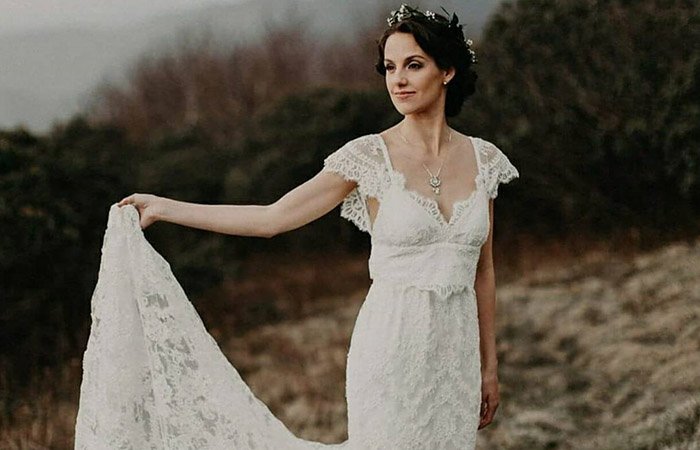 As evident from the name, these sleeves look like caps over shoulders. In design, they are more like extensions of collar bones. Cap sleeves look more beautiful on western dresses but you can try them with Indian attires.
Angel Sleeves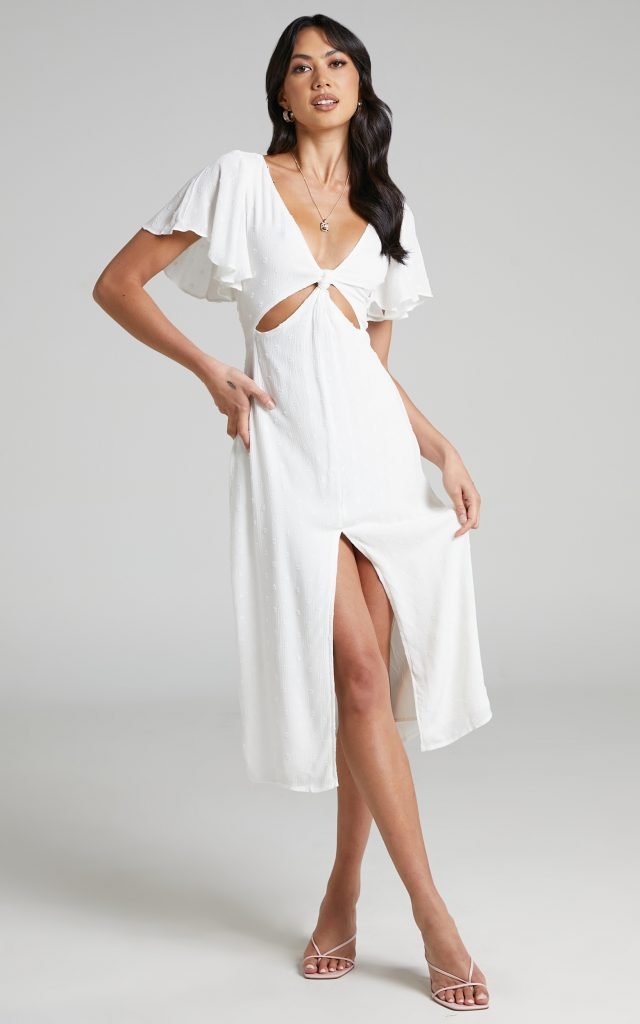 These are wings of a fairy attached to a dress and they look simply amazing. Also, you can adjust the length of the sleeves to suit the design of your dress. Also, the sleeves design can be customized to further improve the design. Try angel sleeves with attires with high necks both Indian and western.
Bracelet Sleeves
It is a unique sleeve design as it extends a little above the wrists and they look beautiful. Most full-sleeve tops come with bracelet sleeves because this design makes dresses more attractive. You can try this sleeve design with high-neck dresses.
Cuff Sleeves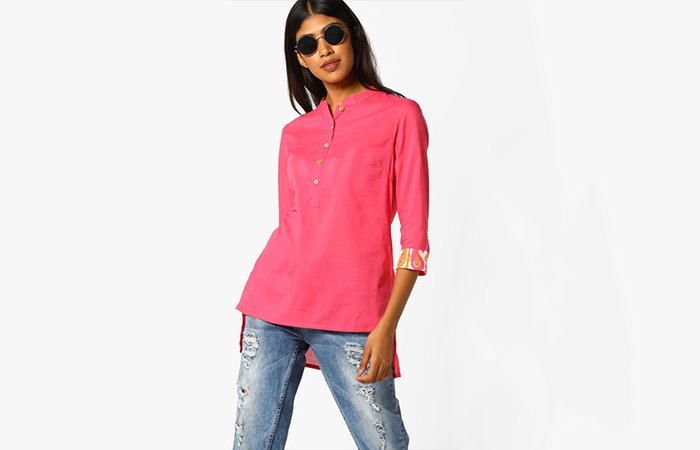 Sleeves with buttons and inbuilt folds are called cuff sleeves. They are also called rolled-up sleeves and shirt styles. It started with rolled-up styles for shirts and it caught the attention of all clothing brands. You will find cuff sleeves on Kurtis and western tops.
Bell Sleeves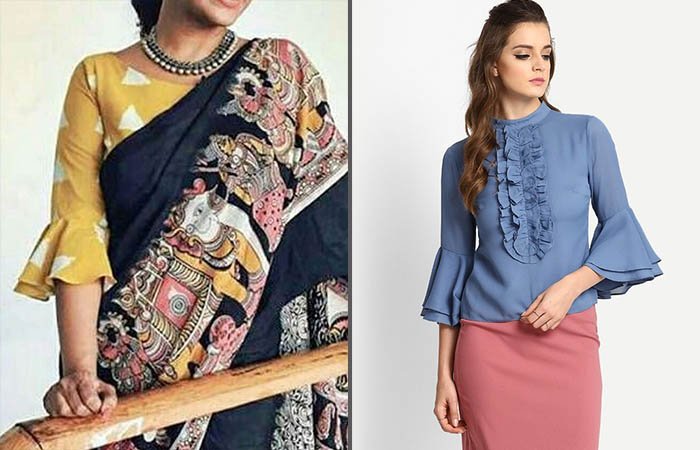 Bell sleeves start straight and become tapered just below the elbow and then billow out at the end. They are like bell-bottom pants. And they look stunning in all Indian and western dresses.
Half Sleeves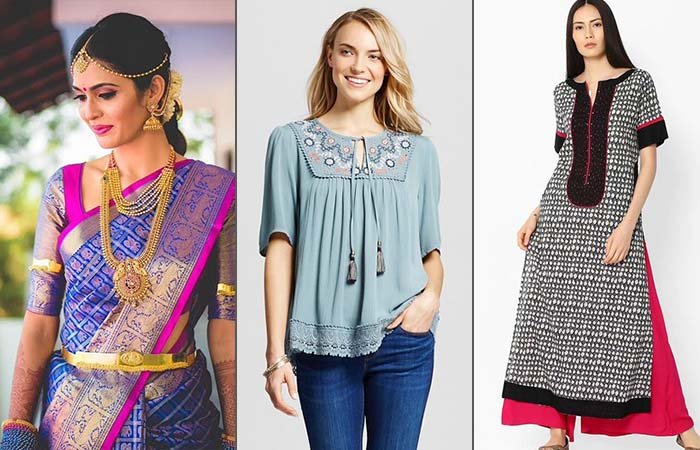 Half sleeves look pretty because they allow height adjustments. Depending on the personal choice of the users, the half sleeves could stretch up to the elbow or just below the elbows. And it suits all Indian and western attires.
Long Sleeves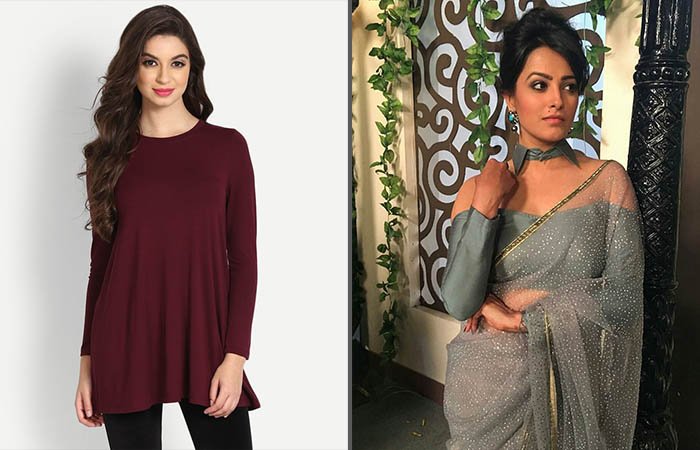 Long sleeves are tapered, snug, and charming. Their advantage is that they hide flab and make arms look elongated. Indian bridal dresses come with long sleeves. Also, they look great on blouses, one-piece dresses, shirts, and western tops.
Cape Sleeves
Cape sleeves are extensions of the dress. Some cape sleeves are inbuilt but others look like attachments. They are great for bridal dresses, lehenga blouses, and long gowns.
Petal Sleeves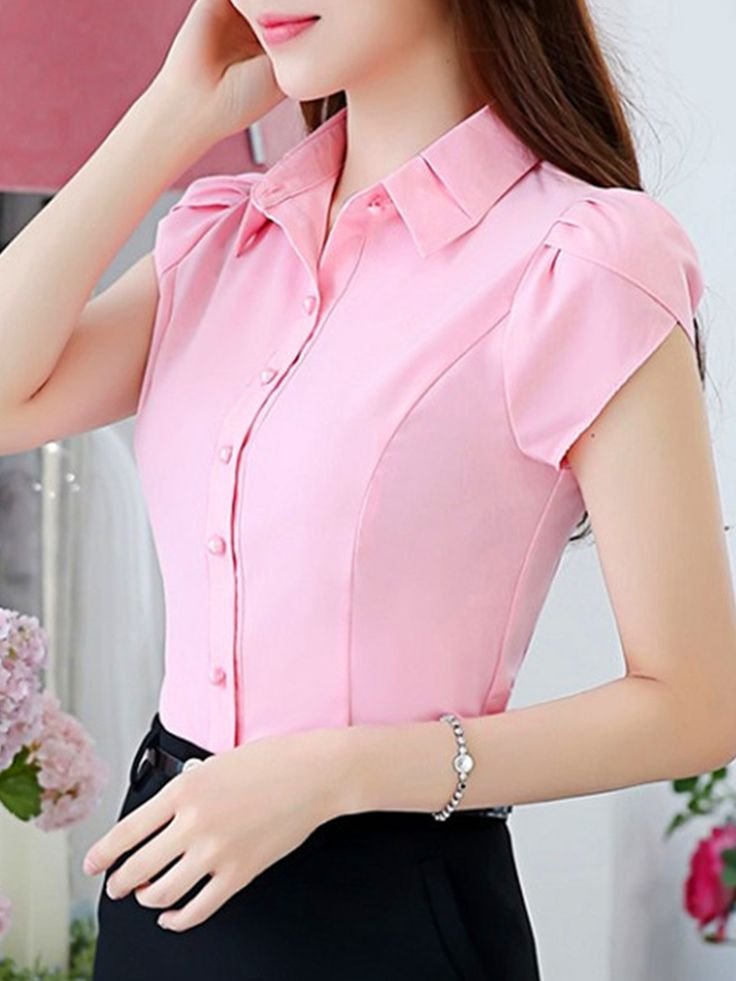 Inspired by cape sleeves, petal sleeves are more popular than children's sleeves as most kids' dresses come with petal sleeves. They feature a thin flimsy strap extending out of the shoulder straps. They look good in both Indian and western dresses.
Open Sleeves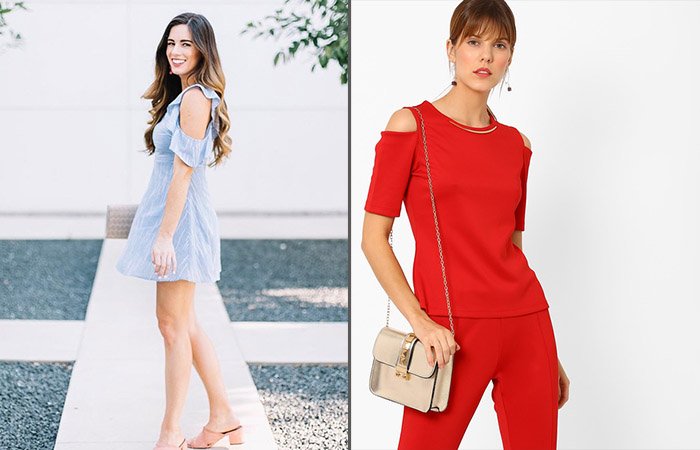 Simply open your short or long sleeves from the shoulders to make them more beautiful. It will be stylish on your sleeves. Try this design on blouses, crop tops, lehengas, and other western attires.
Slit Sleeves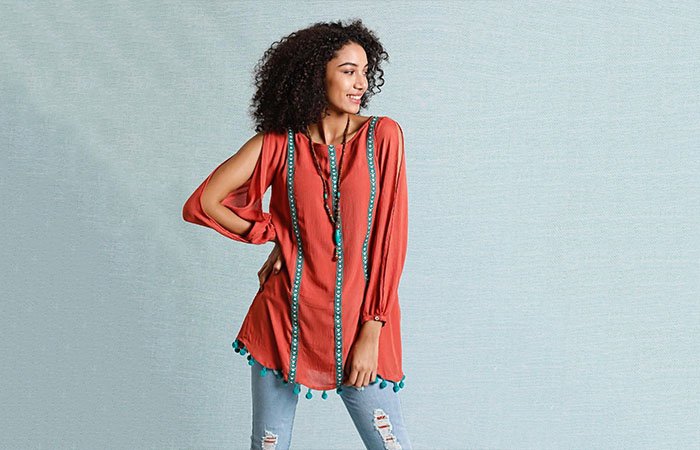 Long sleeves with a slit front look more stylish. This design suits long sleeves of a minimum 3/4th length and it goes well with blouses, flowing tops, and one-piece dresses.
Batwing Sleeves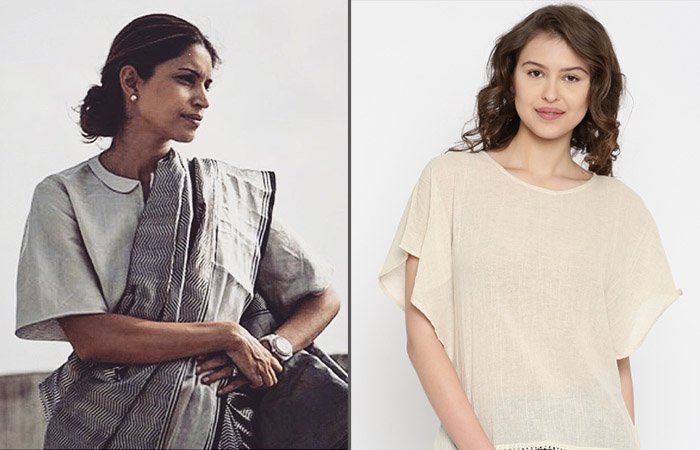 These are loose sleeves with a deeper armhole that makes them look like the wings of a bat. They can be customized to open sleeves or closed depending on your choice. They are good for western tops, tunics, and short dresses.
For more information please visit our site at https://www.searchom.com/