10 Best Hairstyles From China
China is known for its technology but little does the world know that it is also ahead in makeup, especially hairstyles. Chinese women love their hairdos so much that they can't stop trying new hairstyles. We have selected 10 of the most popular Chinese hairdos for you to try in 2022.
Cobra Bun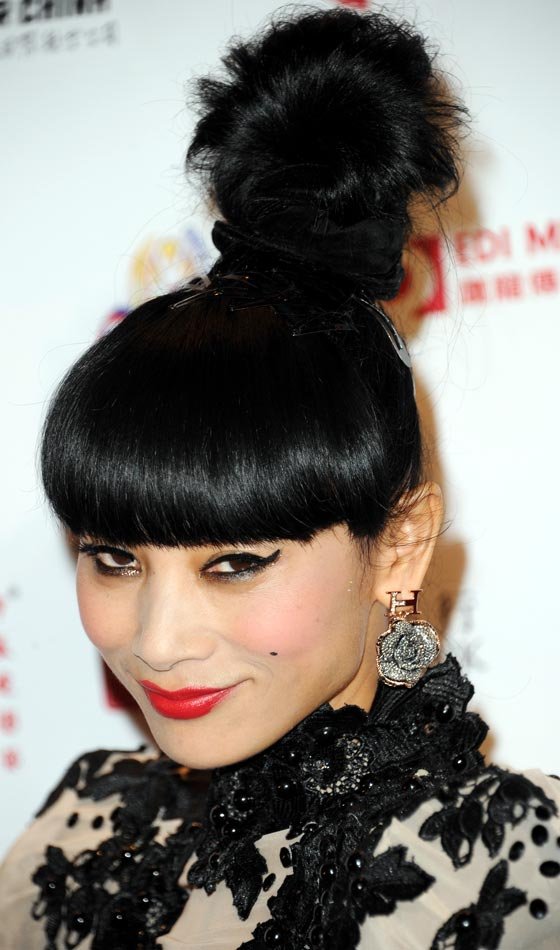 It is a Chinese bun with a cobra like hood. It is simple and exciting and it looks well on most face types and skin tones. Roll your hair into a bun and tie it at the crown so it looks like a snake hood. Like the model you can also trim the front hair to cover your forehead. With this hairdo, you can do simple or light makeup. The model has her cheeks blushed, lips painted red, and eyes improved with kohl. Also, she has minimalist jewelry on ears.
Buddha Bun
This hairdo is a fine blend of a princess and ancient warrior look. It is how warriors use to tie their locks while going to wars. But today it can grace your look while you are headed to gatherings. The biggest highlight of this bun is the long flowing strands at the back of the head. But no bangs or even a single hair strand is left at the front. Also, you can go makeup less or with nude makeup with this hairdo. It is perfect for events where you need to play a central role.
Hair Brooch Effect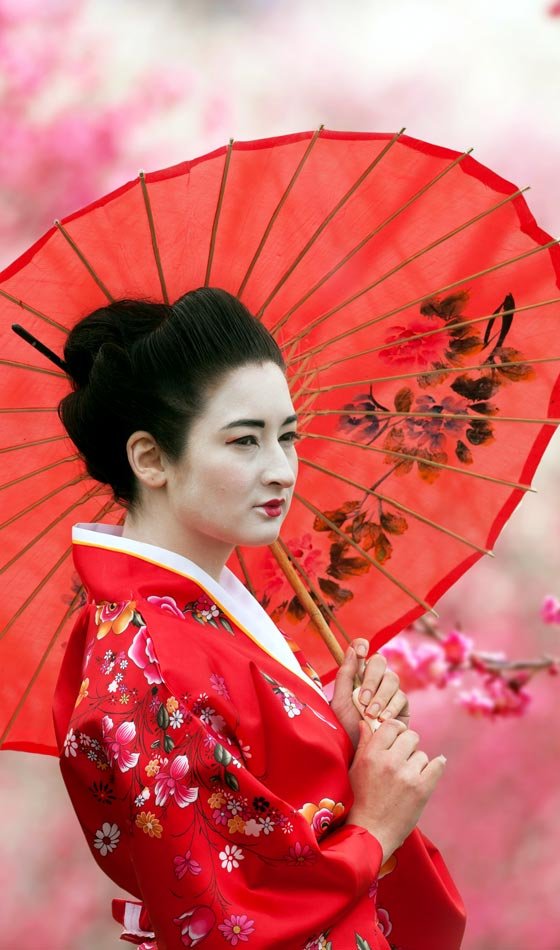 Only Chinese women can create the magic of an imitated hair brooch with the help of the hair. And it won't be an exaggeration to say that Chinese women are gifted with this art. They can accessorize hair with roses, floral designs, and motif of characters. The model in the picture is displaying the traditional Chinese look complete with a traditional outfit and umbrella. You can also try this hairdo while dressing for a traditional family celebration or a cultural event.
Hammer Bun
It is an ancient Chinese hairstyle good for women with small heads. The advantage of this hairdo is that it makes a head appear bigger. And this well accessorized and heavily pinned hairdo could easily take around two hours in completing. Keep your bun diagonal on one side of the head and use a transparent hair holder to shift the attention on the bun. Also, you can do a little heavier makeup to highlight your facial features. The model in the picture has painted her lips purple and made her eyebrows and upper lids with dark pink.
Flat Sagging Bun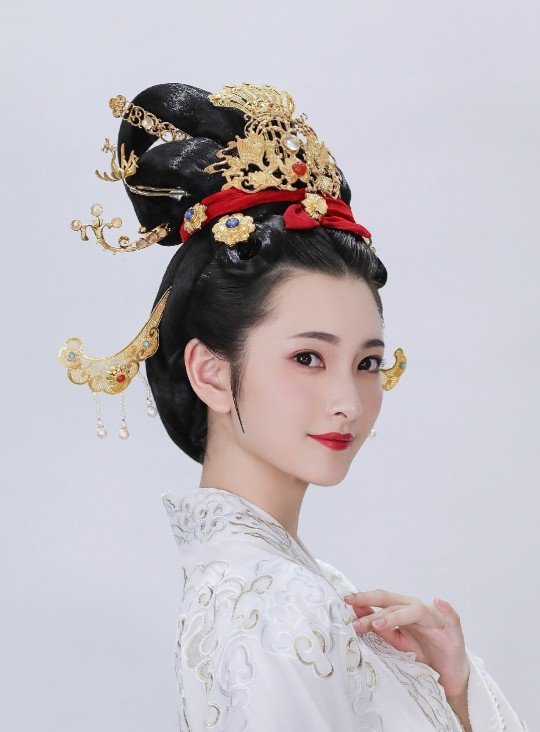 It is a retro hairdo but quite popular even today. But it requires many efforts and hair products. If you see the model from close, you will find that the locks have been overlapped in layers are slanting in from front and the strands are pulled back to form a sagging bun. Also, a lot of wax and gel are applied to give a shiny finish to the hair. You will also find the makeup done by the model stunning. Her eye makeup is extravagant.
Bubbled Piped Side Pony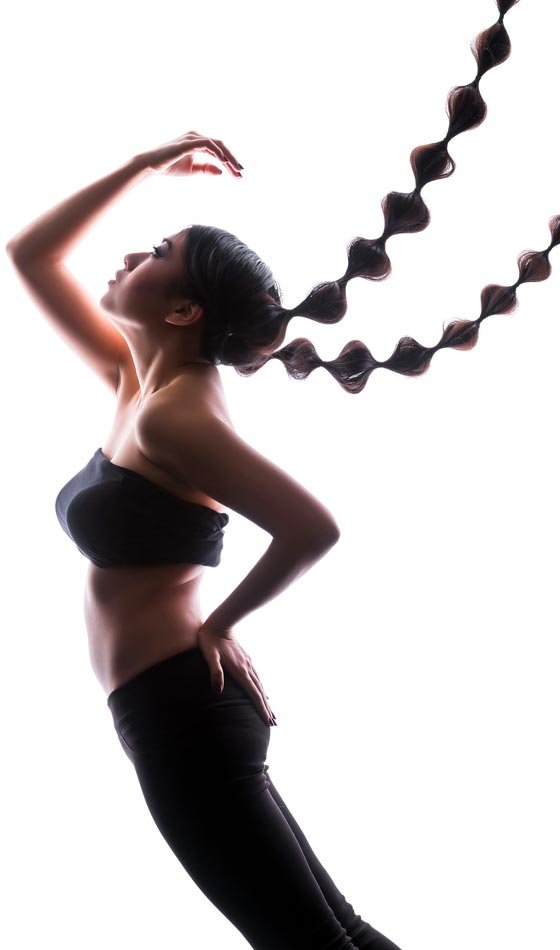 The bubbled piped pony was inspired by the schoolgirl pony hairdo. In China, schoolgirls used to make ponies. Later hairdressers started making side pony for models and celebrities. Here you make two side ponies on either side of your head. To create bubbles, you need to tie the ponies with multiple rubber bands with at least 3 cm distance. It isn't a difficult hairdo but it will consume much of your dressing time. Also, you need to be careful with the pony bubbles as a little force is sufficient to burst the bubbles.
High Raise Bun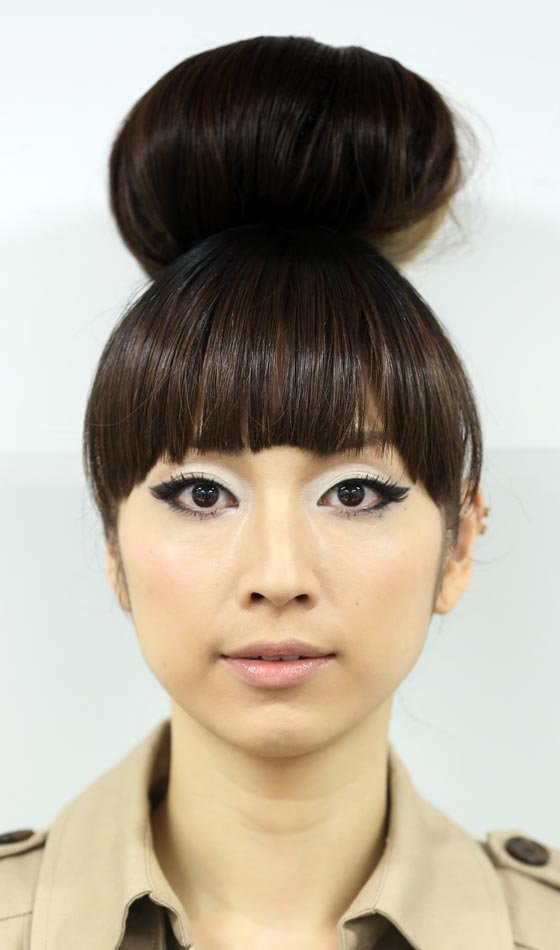 It is the most convenient of all bun styles. You simply need to curl up your tresses and pull them up in a bun, holding them with a ribbon bow or floral band. You will be surprised to know that this hairdo is pageant woman's style statement. If you are dressing for a special event like an anniversary party or you are on a dinner date, you can choose to make this bun. It won't consume much of your time and it will suit your face shape and skin tone as well.
Short Hair Curl
Some women prefer keeping their locks short for convenience of maintenance. If you are one of them, you can try the short hair curl hairdo for your next party. Curling your locks will make them look prettier. The curl will give your short tresses the bounce they need to look attractive. If you have short hair or you want to trim your locks to a short length then you must try this hairdo. It is easier to do at home and it will go well with most of your dresses.
Two Braided Hair Lock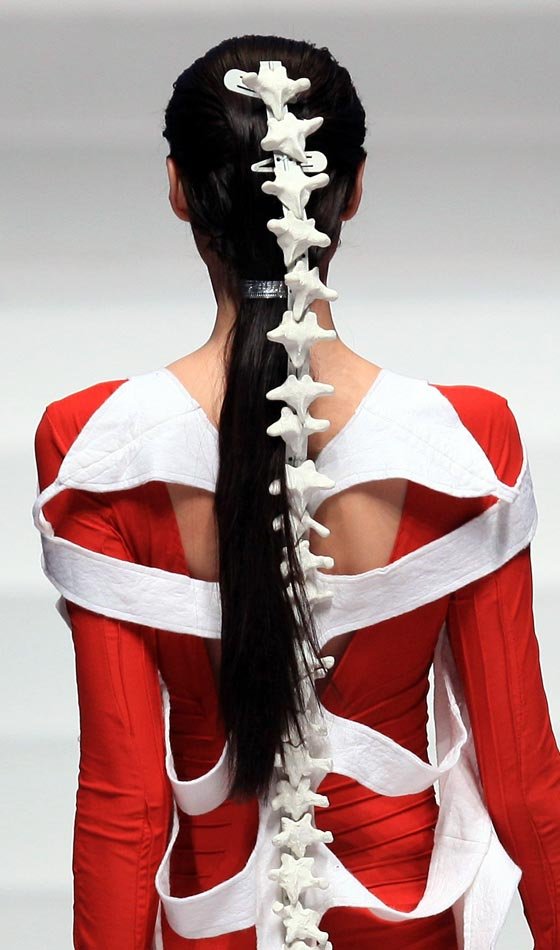 Two braided hair lock is in trend and you will be surprised to know that every woman wants this look. Look at the model for inspiration and idea. You can also make two braids that look like a rope, chain, or knit. There will be two braids with one hold on the top and a hold below and it will make the two braids appear like a natural pony of loose strands. If you have long hair and you want to make a unique hairdo then you can try this two braided hairstyle.
Orbit Circles
It is an ancient Chinese hairdo but it is still popular. Also, China calls it a futuristic hairstyle. Here the model shows the hairstyle. You can see how her locks are designed in spherical form. In earlier times, this hairstyle was created using wires and sticks. But today you can use a hairspray to keep your hair fixed in a specific shape. It is a difficult hairdo. Also, it needs much maintenance. But it will look great with modern dresses. If you are dressing for a theme party then you can try this hairdo.
For more information please visit our site at https://www.searchom.com/