10 Most Famous Celebrities Short In Stature But Tall In Popularity
Height matters most especially in show business like modeling and acting. But some celebrities are much taller than their height. They have talent; they are skilled and they are popular.
Here're 10 celebrities that attained high status despite their short stature
Emilia Clarke, Actress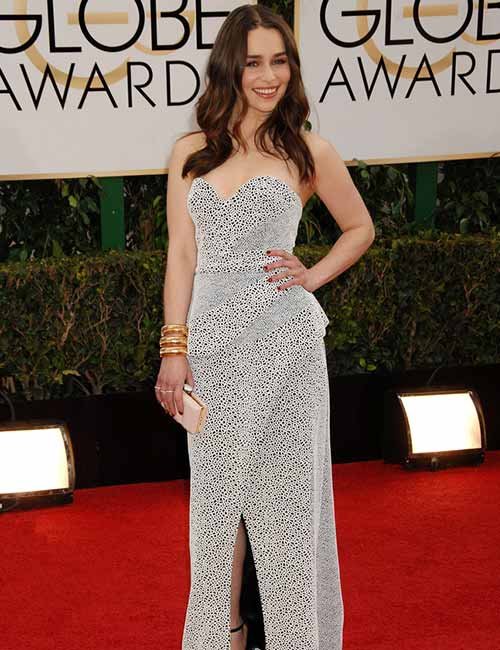 Height: 5'2"
Birth: 23 October 1986, London, England
Emilia Clarke has been an actor since her childhood and she had performed in various plays in her student life before debuting in the television industry in 2009 with BBC One medical soap opera, Doctors. But she got the acclamation she deserves only from HBO's fantasy television series, Game of Throne (2001-2019), where her performance was not only praised but she was paid the highest amount between £1.2 and £2 million per episode as well.
Scarlett Johansson, Actress, Singer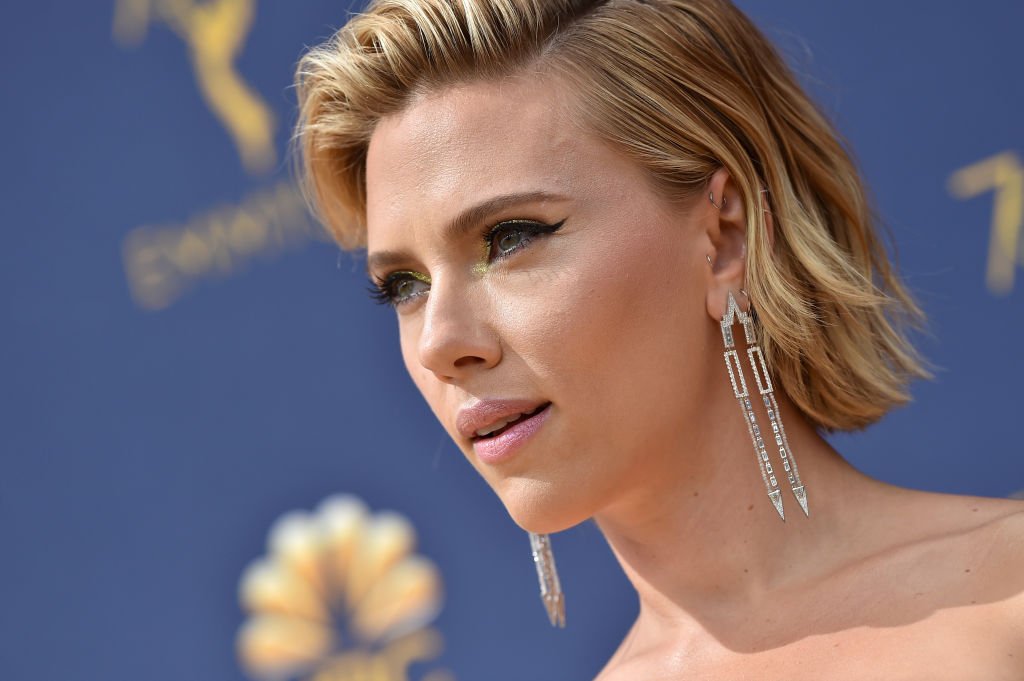 Height: 5'3"
Birth: 22 November 1984, New York City, US
Scarlett Johansson is called a sex symbol in popular media and this name suits her personality. Her films earned over $14.3 billion worldwide making her the highest-paid actress in 2018-19. Also, she became the ninth star making a high amount on box office. Forbes also recognized her talent by listing her in the Celebrity 100 list multiple times. Scarlett Johansson also does philanthropy work with various charitable organizations and she's active in politics as well. But this talented star doesn't have an account on social media.
Ariana Grande, Actress, Singer, Songwriter
Height: 5'1"
Birth: 26 June 1993, Boca Raton, Florida, US
Ariana Grande could be a little shorter in stature but her awards and recognitions are much bigger than any other actress of her time and age. She's a winner of numerous awards including two Grammy Awards and 22 Guinness World Records. But her biggest recognition is on Instagram that made her the second most followed artist and most followed female with over 215 million followers. On Spotify, she's over 55 million followers and 45 million subscribers on YouTube, and over 19 billion video views.
Kim Kardashian, Model
Height: 5'2"
Birth: 21 October 1980, Los Angeles, California, US
Kim Kardashian is a model turned businesswoman with a strong media presence including social media where she's followed by millions. In business, she's a wide range of businesses ranging from beauty products to shapewear. Kim Kardashian has maintained a strong presence in the media through her advertisements and endorsements. For example, her cover page picture on Paper's winter issue in 2014 generated a storm in both social and traditional media. She's has a promising present and a bright future in modeling as well as in business.
Mila Kunis, Actress
Height: 5'4"
Birth: 14 August 1983, Ukraine
Mila Kunis is an American actress working in television since she was 14. She also gave her voice to an animated character, Meg Griffin, on the Fox animated series, Family Guy. Her acting career started at age 9 when her father enrolled her in the acting classes at Beverly Hills Studios. She got her first big break in 2008, when she got a role in a romantic comedy movie, Forgetting Sarah Marshall. In 2013, Forbes included her in the list of 100 powerful celebrities.
Lucy Hale, Actress, Singer
Height: 5'2"
Birth: 14 June 1989, Tennessee, US
Lucy Hale won many accolades and awards for her acting especially as Aria Montgomery in Pretty Little Liars (2010-2017), where her performance was praised even by critics. But he once described music as her first love. In music, she follows Britney Spears. Also, Lucy Hale is a good songwriter as evident from the song she penned with others. Her awards and accolades substantiate her skills and talent. She's a multifaceted personality despite her short stature.
Kylie Minogue, Actress, Singer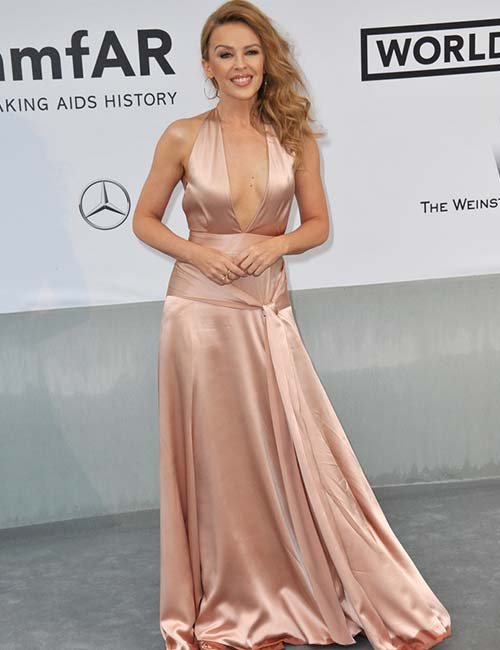 Height: 5'0"
Birth: 28 May 1968, Melbourne, Australia
Kylie Minogue is called Princess of Pop and a style icon after record sales of her records. And it was a record sale of 70 million records. In acting, she achieved recognition with her role in the Australian soap opera, Neighbors, where she became Charlene Robinson, a tomboy mechanic. This character established her as a recording artist. Also, Kylie is the only artist with four waxworks in Madame Tussauds, London museum. The fourth waxwork was installed in 2007. In the same year, a bronze statue of her was laid at Melbourne Docklands for permanent display.
Anna Kendrick, Actress, Singer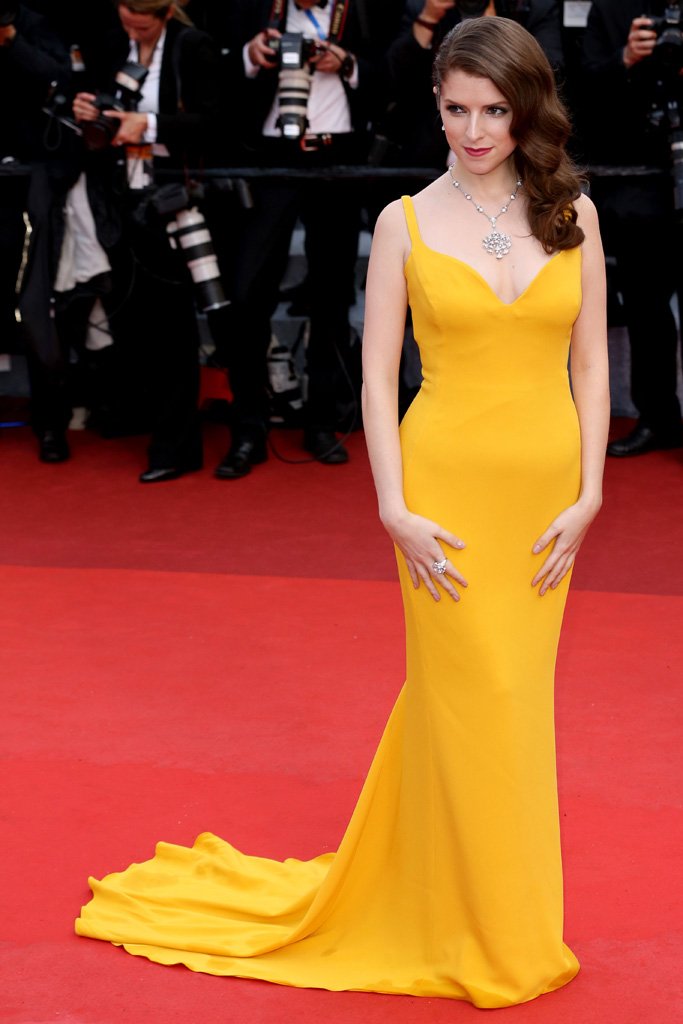 Height: 5'2"
Birth: 9 August 1985, Portland, US
Anna Kendrick is a born actor as is evident from her journey to a striking career in the entertainment industry. She began her acting career as a child artist and won many awards and accolades even in the beginning of her career. Her role in Broadway musical High Society won her the Tony Award for Best Featured Actress in 1998. Also, she received wide acclamation for her debut role in a 2003 musical comedy, Camp.
Isla Fisher, Actress, Author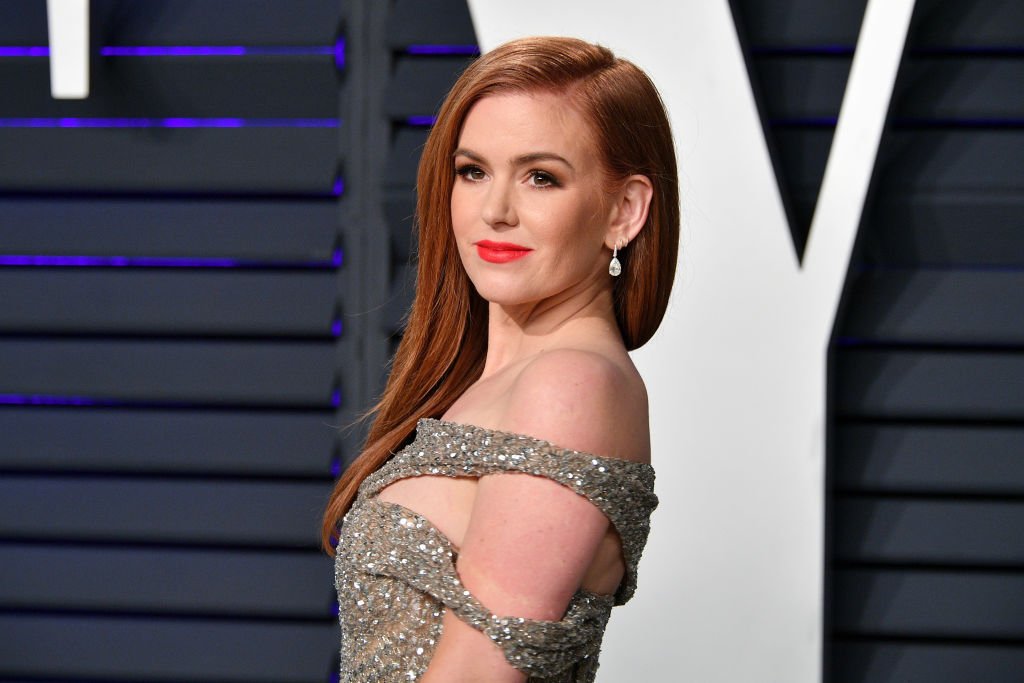 Height: 5'3"
Birth: 3 February 1976, Muscat, Oman
Isla Fisher has been acting since she was 6, but her childhood acting roles were limited to television commercials. But it was proved that she's a photogenic face and that she could become an actress in the future. Her first big break in acting came in 1994 when she got an offer to work in a soap opera, Home and Away. She portrayed the character of Shannon Reed. But she became popular with the live-action film adaptation of Scooby-Doo (2002). As an author, she has authored two young adult novels. Also, she worked in the Marge in Charge book series.
Lady Gaga, Actress, Singer, Songwriter
Height: 5'1"
Birth: 28 March 1986, New York City, US
Lady Gaga started singing in her teenage. At that time, she used to sing at open mic nights and acting in school plays. Her success is best described by her awards and recognitions that include a dozen Grammy Awards, an Academy Award, two Golden Globe Awards, three Brit Awards, and 16 Guinness World Records. And her record sale of 124 million records as of 2014 made her one of the world's bestselling music artists.