12 Exciting Ideas For Choosing Party Dresses
Your party outfit should be matching with the party theme like Christmas, house party, birthday, cocktail, pool party, college gathering, and bachelorette party. Your dress should reflect your mood and it is possible only when you choose the right attire.
Best Party Outfit Ideas
90's Themed Party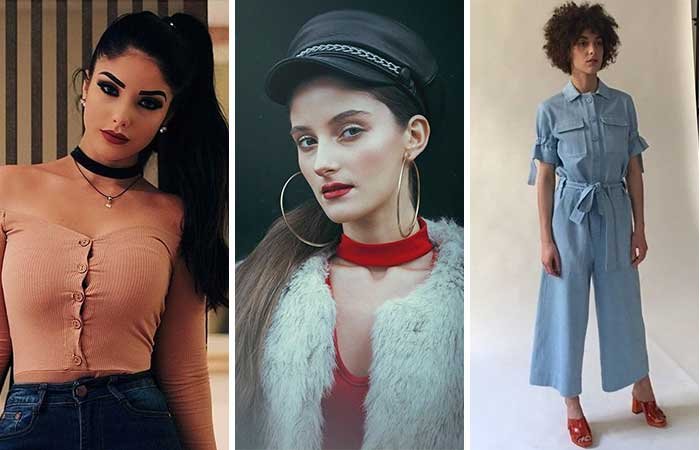 There is little to worry about dressing for a 90's themed party if you have any of the following dresses including mommy pants, dungarees, rock band t-shirts, plaid shirts, crop tops, round glasses, and chokers in your closet. These dresses are still in fashion and you can easily make an impressive combination of whatever apparel and accessories you have in your wardrobe. Also, you don't require much dressing for a 90's themed party.
Christmas Party
Christmas is the time of the year when people seek the blessings of the seniors and give gifts to the juniors. Also, it is the time when people gear up to welcome the New Year. It is the time to de-stress your body and mind and fill your tired self with positive energy to do well in the coming year. For Christmas and New Year parties and gatherings, you can choose from pantsuits, matching separates, or monochromes. Also, buy some bold jewelry to accessorize your look.
House Party
A House party is also called an indoor party where you play games like charades, beer pongs, and sticker stalker. Here you don't need much dressing and accessorizing because it is a limited gathering of extended family members and friends. For a house party, you can try a maxi or shirt dress. Or you can attend the party in jeans and a top. Light makeup like only lipstick will be good. The focus on indoor parties is on comfort than becoming a style icon.
Masquerade Party
If you are preparing for a masquerade party or a ball, you should be focused on selecting the right mask. If you have a mask, it will make choosing the right dress a lot easier. The mask should look like part of the dress but avoid wearing bright colors as it could look loud and gaudy. For example, you can opt for a corset or an A-line dress, or a pencil skirt with a formal top. Also, don't forget to wear heels that will further enhance your look.
Birthday Party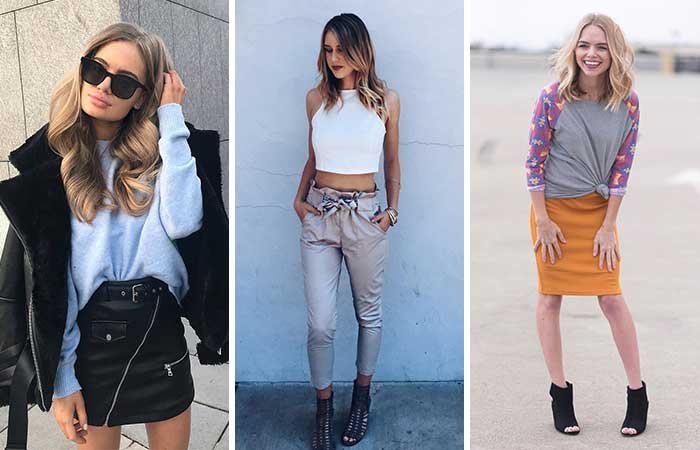 It is easy to dress for a birthday party if it isn't your birthday. As a guest at a birthday celebration, you can dress the way you like most. Since most birthday parties don't have dedicated themes, you don't have to worry about getting a themed dress. You can choose from a crop top and skirt, ripped jeans and shirt, skinny jeans with a leather jacket, or one piece boho dress.
Cocktail Party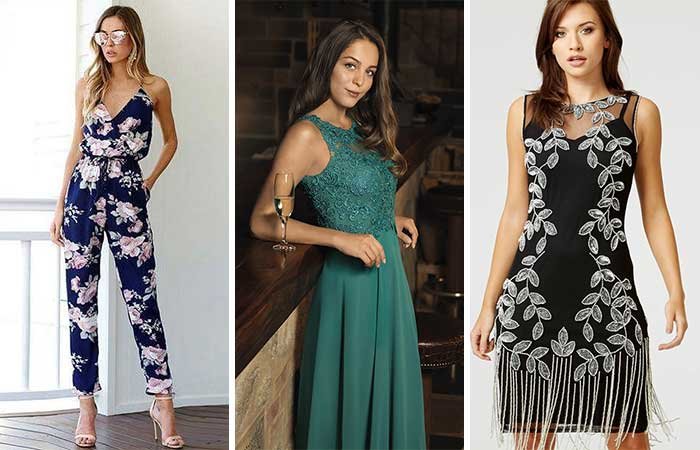 If you are going to attend a cocktail party thrown by your company then you should avoid wearing the dress that you know your immediate boss won't like. There is a very fine line between dressing well and becoming a style icon. You don't have to flaunt your dressing style before your seniors. Here you should keep your look pretty and attractive. Pantsuits, sleek trousers, and palazzo sets are good choices for cocktail parties. Also, you can carry a clutch and wear elevated footwear to look elegant and stylish.
Pool Party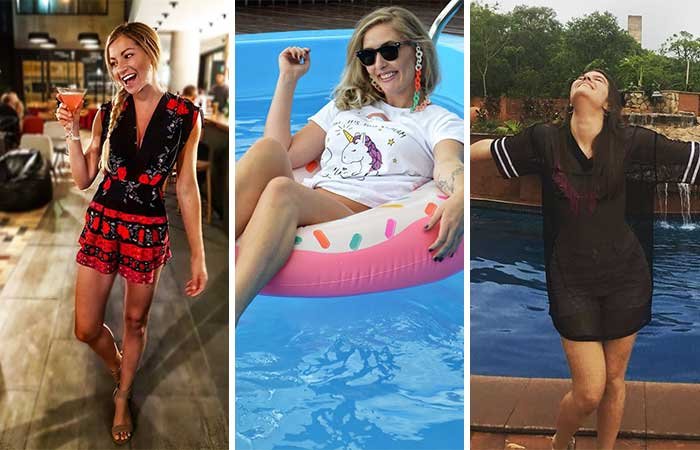 Depending on the party theme like by the pool and in the pool, you should choose your dress. If you want to stay out of the wet zone then you should choose from a floral one-piece dress with platform heels or flats. Or you can choose shorts with a cold-shoulder top or bohemian style maxi.
But if the party is all about music, dancing, and jumping into the pool then you should wear a bikini or swimsuit. And top up your bikini with a pair of shorts or a strapless playsuit that you can conveniently yank off just before jumping into the pool. Also, choose quick-drying clothes.
College Party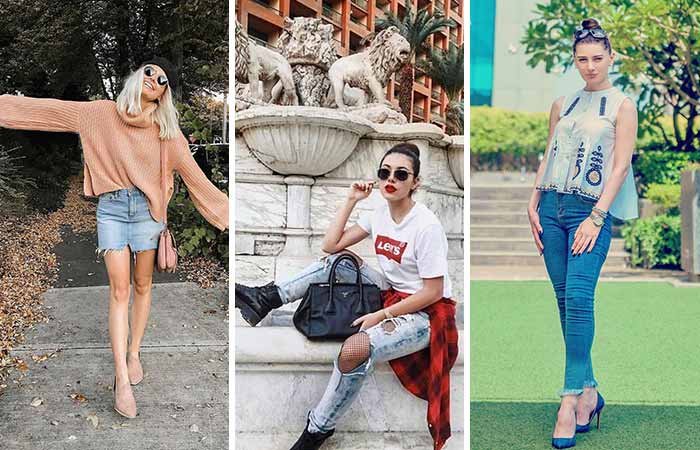 College parties are all about fun activities including drinking and dancing. And you will enjoy these activities only when you are in comfortable clothes. Since you are a student, anything is acceptable but you can try a layered dress, throw a leather jacket, and wear converse shoes. Also, you can take a body bag to complete the look.
Bachelorette Party
Dressing up for a bachelorette party is an opportunity to choose any dress that you like most. For example, you can choose LBD, a lace dress, a satin dress, or even a jumpsuit. Also, you can go with nude makeup and minimum accessories. Be happy and get ready for beautiful poses for selfies and group photos.
Dinner Party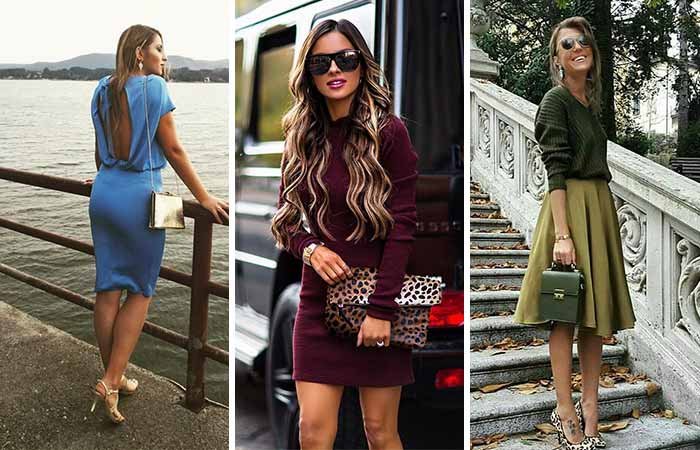 Dinner parties aren't like cocktail parties. They are like house parties where your focus is on choosing a comfortable dress. You can choose light colors that aren't flashy. Choose one from your 90's dresses when preparing for a dinner party. Also, you should use minimal makeup and accessories. If you are going to a themed party like Chinese dinner then you should dress according to the theme.
Beach Party
If you are going for a beach party then you should start early as there are many dresses, designs, patterns, and accessories to choose from. You can choose any dress like maxis, playsuits, shorts, ponchos, cowl pants, and crop tops. Similarly, you can take the liberty of choosing footwear like pom-pom sandals, gladiators, and platform flip-flops. In accessories, you can wear goggles, a bandana, a necklace, and bracelets. Also, don't forget to carry a body bag to carry your belongings.
Foam Party
You need clothes that you don't mind spoiling for a foam party. You can wear a bikini, swimsuit, running shorts, a waterproof tank or a jersey. Also, keep your makeup and accessories minimal because there will be a lot of foam and you could get wet. Take special care of your hair to prevent your locks from coming into contact with foam and water.
For more information please visit our site at https://www.searchom.com/