10 Makeup-Less Avatars Of Paris Hilton
Paris Hilton is an American media personality but her introduction completes only by saying that she's also a model, singer, actress, socialite, and businesswoman.
Born on 17 February 1981 in New York City, US, Paris Hilton is related to the founder of Hilton Hotels. She's the great-granddaughter of Conard Hilton who founded the leading hotel chain. But she decided to make a career in modeling. She knows that her talent is for the entertainment industry.
Paris Hilton has won many awards and accolades. Also, she always remains in news for all kinds of reasons including harsh criticism from media and critics.
But here we'll see her pictures showing her different looks and avatars. The most important thing in these pictures is that most are shot in makeup-less condition. And some pictures were shot when the model was simply unaware of the shutterbug looking for her photogenic face.
At a beach without makeup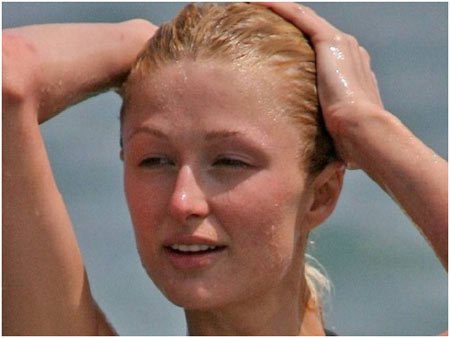 Paris Hilton is tending to her hair after having a refreshing swim in the cool and clear ocean water. The picture is taken at the beach and, of course, Hilton is without any makeup. Fresh from the ocean water, Paris Hilton is caught rinsing water droplets from her locks. It is a sun-kissed image and Paris Hilton looks stunning in this picture. It is her natural beauty and she looks stunning without makeup.
Different shades of life
It is a very close-up shot as is evident from the detailing. The picture on the cap is clear and so is the shade of eyeglasses. Paris Hilton is wearing a jet-black cap with designs including a camera visible on the front. The eyeglasses covering her eyes are dark and glasses are covering a large part of her face as well. Paris Hilton is seen talking over the phone. She's smiling while holding her phone with her left hand to the right ear. The image clearly shows her sparkling white teeth and the dark pink acne marks on her left cheek.
Casual moments
Paris Hilton looks like a girl next door in this close-up shot. She's without makeup and with untidy brownish hair whose strands grow like sprouts of a wild tree. She's wearing a pale-blue t-shirt that also looks casual. Together all her facial features including her eyes that are staring downwards and closed lips make it a very casual moment. It is a rare portrayal of Paris Hilton.
Paris Hilton forgets makeup and hairstyle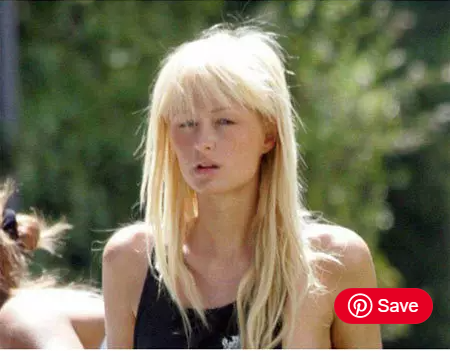 Look at the photo! Is she Paris Hilton? Yes, the diva in the picture looks very close to Hilton. It is how you will react to this photo until you give a close look at it. The diva is Paris Hilton and she looks beautiful in this new avatar. Her locks are untidy but look fresh and clean. The sunshine makes her face appear peachy but it is glowing. And Paris Hilton has gone without makeup or even hairstyling.
Paris Hilton flaunting her hat and jewelry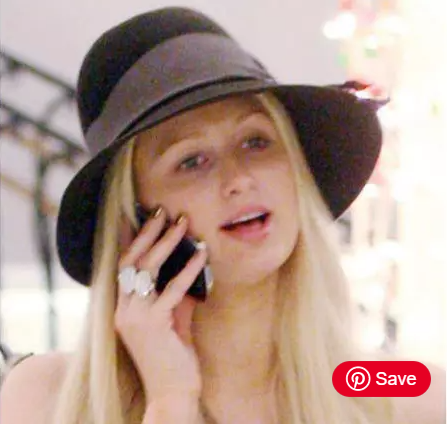 Paris Hilton is enjoying a day off from her busy modeling assignments. In this photo, she's seen wearing a designer hat with an extra layer highlighting the round shape of the headgear. Her locks flowing down the hat looks like a cascade. And her face looks clean and clear under the shadow of the hat. The shadow is preventing sun rays from harming her flawless skin. But the biggest attraction of the photo is the jewelry Paris Hilton is wearing. She is talking over the phone with the phone held with jeweled fingers. Two of the three fingers visible in the photo have sparkling diamond rings.
Pink shade of Paris Hilton
Paris Hilton is caught unaware while coming out of a facility probably a studio where she might have gone for shooting. She's giving a beautiful smile while the shutterbug captures her photo. Her head is covered with a hat but it isn't visible due to darkness. But her pink eyeglasses are visible. These broad glasses allow the shutterbug to take a close shot of her eyes as well. And her petite frame fits decently in the photo frame.
Paris Hilton looks cutie
Paris Hilton is flaunting a simple linen top that looks exclusive in the olive green shade. But the thing that makes this photo attractive is her well-styled braid. Also, she's left some hair on her forehead. And it is a refreshing change from the makeup-less look that she's found flaunting in other photos. The smile on her face and the innocence of her eyes makes her look cute. It is a refreshing photo of Paris Hilton.
Visiting children's hospital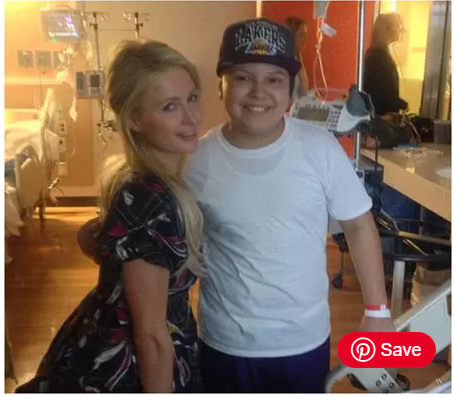 Paris Hilton is a socialite and this is evident from this photo where she's seen visiting children's hospital to meet and encourage kids recuperating in the facility. Dressed in a casual black color dress and let her hair flow down her shoulders to complete her look. And she looks younger in this dress and hairstyle. She's seen with a kid and both are smiling. This picture exudes positive energy.
Short hairstyle
Paris Hilton is showing her short hairstyle. She's seen in a decent hairstyle that is just shorter than her shoulder. But the hair is long enough to cover her ears. The hairstyle also highlights the square shape of her face and the point of her chin. Paris Hilton is wearing a cropped knit-top with stars in the photo. The biggest thing in the photo is her smile. Paris Hilton looks simply great in this getup and especially with this smile.
Paris Hilton in her younger days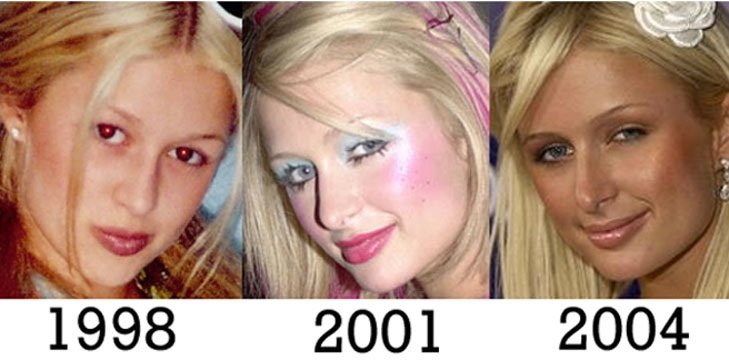 These are the pictures of young Paris Hilton. In 1998, she was just a teenager and this is evident from her eyes that look naughty. Also, she's giving the smile that looks challenging. In 2001, she's just 20 and had started modeling. It was the time when she signed with Donald Trump's agency Trump Model Management. The last photo is of 2004 when Paris Hilton was 23 and when she rose to fame with 1 Night in Paris video.