These 6 Simple Ways Can Glow Your Skin Overnight
You need to follow a strict routine like taking a good night's sleep, eating a nutritious diet, exercising, and using the right cosmetics. But following a strict routine is a difficult task when you have a busy schedule. Also, you need to take care of a family.
But it doesn't mean that you should be careless about your skin. On the contrary, you should look for home treatments that can make your skin glow.
Here're six home treatments with which you can keep your skin healthy, fresh, and glowing
The Rice and Sesame Scrub
Scrubbing can remove dead skin cells from your face. It will unclog skin pores to allow the body to produce more sebum that can keep your skin well-moisturized. Also, scrubbing removes flakes, acne scars, and prevents ingrown hair.
Make a scrub with rice and sesame. Soak both the ingredients in equal amount overnight and them to make a fine facial scrub in the morning. Apply the scrub all over the face and leave for a couple of minutes before rinsing it off with cool water.
It is a perfect body and face polish because it does a dual job. Rice grains exfoliate the skin and sesame seeds nourish and moisturize the skin. In this way, it does both cleansing and nourishing job for the skin.
Sleeping Packs
An overnight face pack can work both as a barrier and a sealant for your skin. It is a light coating that closes the pores to lock the active ingredients in the skin. It has intense hydration, brightening, and calming effect on the skin. It is the most lightweight formula available for clean and glossy skin.
Clean your face preferably with a mild face wash before applying a sleeping pack. The objective of cleaning is to remove excess oil, dirt, soil, and traces of makeup and pat dry your skin before wearing the sleeping pack. Take about half-tsp of the sleeping pack in your palms and massage it in the upward direction on your skin.
The goodness of sleeping packs is that they are all absorbed by the skin leaving no sticky or greasy feeling. In the morning, clean your face with a mild cleanser before getting a cold shower. And you can a sleeping pack of any brand you are comfortable with.
Milk
Low fat is good for your skin in many ways. First, it contains lactic acid and is an AHA ingredient that you can find in many face creams and lotions. Second, it contains vitamin D whose deficiency is associated with a burst of acne. So, it can treat acne. Also, milk is an emollient that means it can moisturize your skin. Milk can help with exfoliation and treat sunburn or skin inflammation.
You need to apply a very thin layer of milk to your skin and massage it until it is fully absorbed by the skin. Leave it overnight and wash with a mild face wash in the morning. Also, only pat dry the skin. You will feel that your skin is well-moisturized with the ingredients of milk. You can treat your skin with milk every night before going to bed to get glowing skin.
Scrub & Moisturize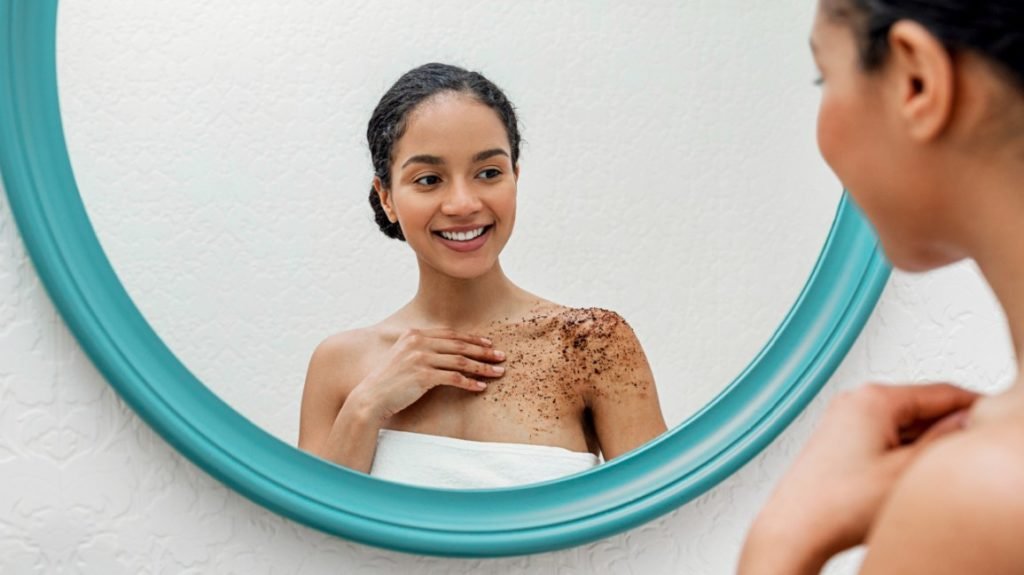 Scrubbing is good for your skin as it removes dead skin cells but you should also moisturize the skin post scrubbing. Scrubbing and moisturizing are like a complete skincare package. You scrub your skin and then moisturize it with a rejuvenating cream to get glowing skin in the morning.
For skin treatment, you can make a pack with honey and fullers earth but first of all, you need to clean your skin of dead cells and all traces of makeup. You can use a mild exfoliator to clean the skin. It will prepare your skin to get the right treatment. Now apply a pack of honey and fullers earth on your face.
Leave the pack to dry and soak water in the pack when it is dry. You need to massage the pack gently with wet hands. Wait for 15 minutes before rinsing it off with cold water and pat drying. Take a rejuvenating night cream of any brand and treat your skin with this cream. In the morning, clean your face with a mild exfoliator. If you want, you can again wear a honey pack post exfoliation. It will give an extra glow to your skin.
Face Oils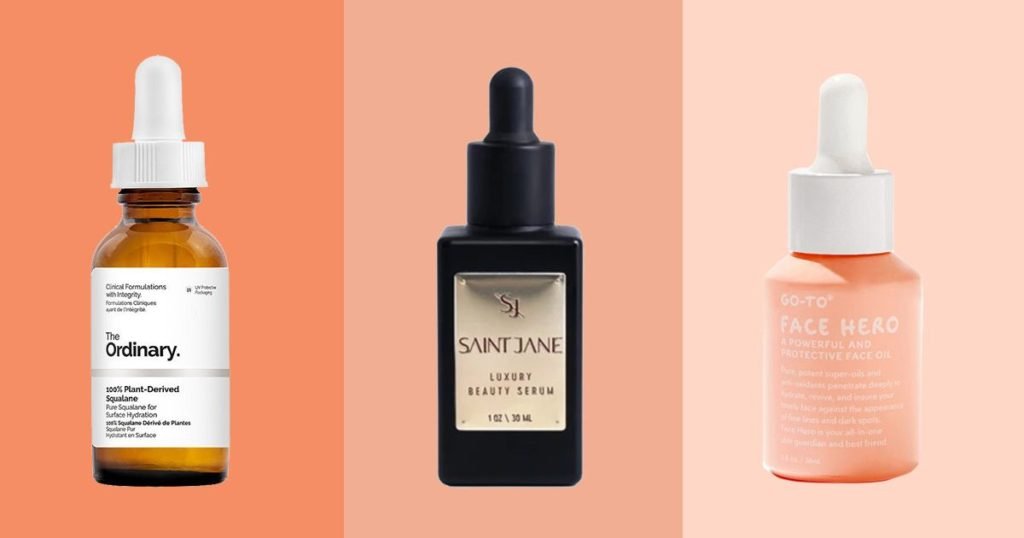 Be very careful about your skin in winter times. But there is little to worry about as you can easily take care of your skin in the cold season. For example, you can use pure ayurvedic face oil for winter skin treatment. This oil will nourish your skin with essential vitamins.
If your skin is dry, you can leave the oil overnight on the skin and wash the oil with a gentle scrub in the morning. And this short treatment will make your skin glow. But normal skin doesn't need overnight treatment. You can wash the oil within an hour of application if your skin is normal.
Always apply some face spritz on your face before going to bed and clean your face with a mild cleanser on waking up. But make sure that the cleanser is free of parabens and SLS. And don't forget to spray a little face mist on your skin for visibly clean skin.
Eyes
A facial treatment can make your skin glow but it can't help remove dark circles below the eyes. You should know that constant exposure to computer light or sunlight and lack of proper sleep could develop dark circles under your eyes. These dark circles could act as dark spots on your glowing face.
Follow these ways to remove dark circles:
• A comforting eye contour gel can hydrate your skin under the eyes while you sleep
• Cover your eyes well with an eye mask while sleeping
• Wash your eyes with cold water
While the dark circles could remain, your eyes will appear fresh with these treatments.