Sushmita Sen Beauty Secrets
Sushmita Sen won many beauty contests including Miss Universe 1994 at the age of 18. She has also crowned Femina Miss India at the same time in 1994. And she is still recognized as the most fascinating woman of the B-town. Sushmita Sen shares her beauty secrets & diet plans.
Sushmita Sen returned to Miss Universe after 23 years of winning the pageant. She was invited as one of the judges of the Miss Universe 2016 beauty pageant. She looks younger than her real age because of flawless skin, bouncy hair, and a million-dollar smile on her face. But she gives the credit to her youth to the peace of mind.
Sushmita Sen shares her beauty secrets
The question Sushmita Sen answers most is her beauty secrets. People want to know about her skincare, haircare, makeup, fitness, beauty brands she likes most, and everything that she relies on or practices to maintain her beauty and fitness.
Sushmita Sen gives one answer to all the queries about her beauty. She believes that it is mental peace or peace of mind that brings growth to her face. She advises people to have positive thoughts. But people want to know more about her diet, exercise, and beauty care. They want her to give tips on beauty care.
She says that happiness and beauty for her is God's signature and that should come from within….
All her beauty tips are centered around peace of mind. She is a strong advocate of mental peace as she believes that it is only a peaceful mind that can glow the face. She said that if your mind was under control and was turned to positive thoughts, you were a winner in the beauty field.
Skincare Secrets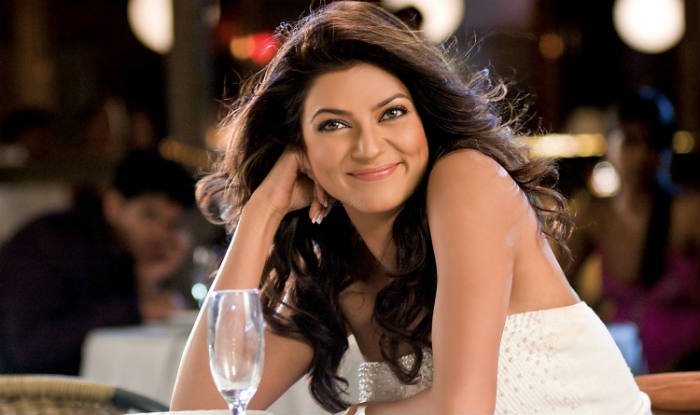 Sushmita Sen believes in natural beauty more than in clinical treatments and this is evident in the measures to keep her skin healthy. For example, she drinks plenty of water, tries getting enough sleep and wears sunscreen to protect her skin from makeup and harmful lights, pollutants, and UV rays.
The former Miss Universe steals time to get a good sleep because her busy work schedule doesn't allow her to take enough rest. But she believes that good sleep can rejuvenate the skin.
Sushmita Sen applies papaya and orange juice on her face to keep it glowing. She also wears a facemask made of besan and malai. It works as a natural scrub. Sushmita gets clean and soft skin with this mask. She also drinks a healthy concoction of neem and honey. It is a blood purifier and skin rejuvenator.
Sushmita Sen believes that pastel colors like light pink, peach, cream, and beige support a peaceful mood that in turn brings a glow on the face. She always looks fresh and lively because of the light shades. But sometimes she has to wear vibrant colors to fulfill her modeling assignments.
Makeup Secrets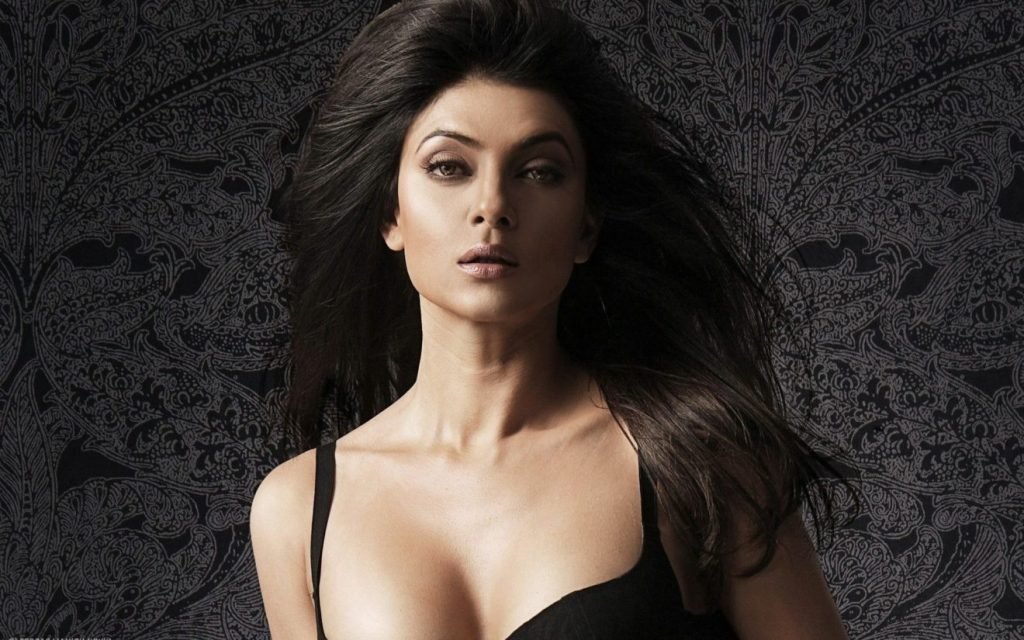 Sushmita Sen is blessed with a glowing complexion that is always visible on her face. And she wants her makeup to reflect the stronger side of her complexion. Whenever she wears makeup, she makes sure that it highlights her face and tones down the rest of the features. A good example of her makeup is the use of bronzer. She uses the bronzer for highlight but avoids overdoing the bronzer.
A quick look in the makeup kit of the former Miss Universe reveals her love for brands. Her makeup kit includes names like Dior Bronze Blush, Chanel's Automatic Liquid Liner, Lancôme's Juicy tubes in Copacabana Coffee, and YSL Ever Long Mascara. Her handbag also works like a mini makeup kit as it packs a mini bottle of rosewater for cleaning, lip balm for smooth lips, and Olay Moisturizer.
The most important thing about makeup is removing the creams and lotions worn all day and Sushmita Sen never forgets to remove the makeup before going to bed. She understands the side effects of cosmetic products and knows that removing makeup is the best way to keep skin free from those unwanted side effects.
Diet Secrets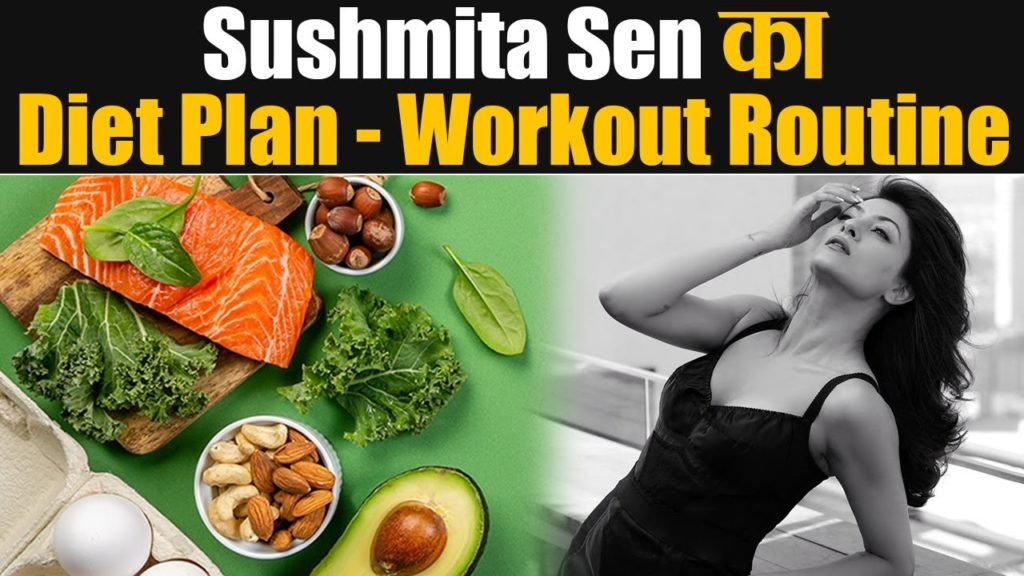 Sushmita Sen adheres to a balanced diet and advises the same to others too. Sushmita Sen believes that young people have an erratic diet because they party relentlessly and consume everything in the name of party food that could be harmful to the natural beauty.
Her day starts with almonds, cereals, and milk that provide her the nutrients necessary to keep going all day. She also loves fruit juices drawn from fresh fruits. But the most important thing is she avoids fried food as much as possible.
Weight Loss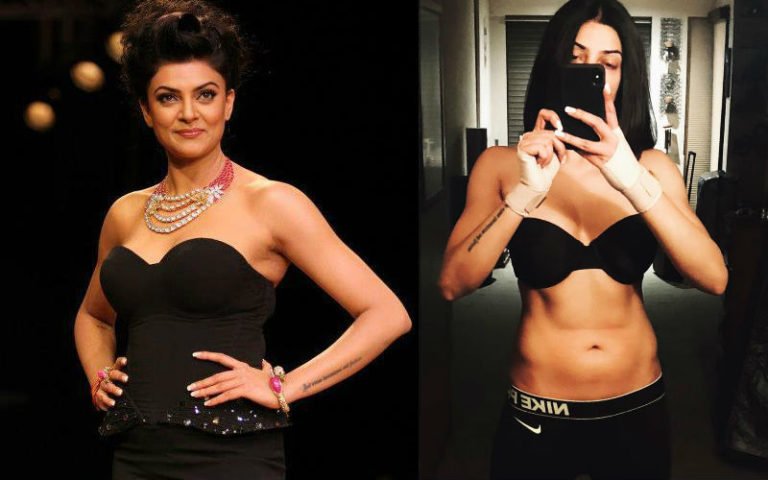 Sushmita Sen put on a load of weight to fulfill the demand of a character she was playing in a movie. After the movie, she badly needed weight loss because the excess fat was spoiling her shape and it took her almost two months to get back into her original shape. Her fitness trainer kept her on a strict diet to achieve the weight loss goal.
She would have ginger tea in the morning and have vegetable juice and omelette of 3 egg whites or porridge.
Coffee and almonds at 10 AM
Rice and dal, vegetables or chicken and fish in lunch
Fresh fruits were served post-lunch. In evening snacks, she consumed vegetable sandwich or idlis or upma with coffee
Exercise is the best beauty secrets of Sushmita Sen
A strict workout is necessary to keep the body and mind fit. And Sushmita Sen puts more focus on mental peace and calm.
• Her hour-long exercising time includes cardio, crunches, and Pilates. Also, she does a power plate every alternate day for 15 minutes
• Yoga and Pranayam asanas are also included in her everyday exercises. She believes in yoga to keep her mind and soul fresh
Sushmita Sen leads a healthy life to remain happy. She's one of the few Bollywood divas that have maintained her beauty even at an advanced age. Also, she gets the power to do philanthropic work from her healthy lifestyle. If you are inspired by her lifestyle, you can try imitating her diet and exercising routine to become a smart and healthy person. Sushmita Sen shares that workout is her best beauty secrets.