Healthy Olive Oil Concoctions For Dandruff Treatment
Dandruff is a skin condition that includes flaking of the scalp. It is often accompanied by mild itching. You can get dandruff for not shampooing enough or due to sensitivity to hair care products. Or you could have skin conditions like psoriasis and eczema.
How to cure dandruff?
Dandruff can be cured with a mild shampoo. Or you can see a doctor for a prescription air care product. But using a prescription shampoo or any other medical cosmetic isn't the right treatment for dandruff when it can be cured with a simple home remedy.
Olive oil can cure your dandruff more permanently than any cosmetic product. And you don't have to worry about any side effects of using olive oil. Also, it is just perfect for every hair type and skin condition.
What are the benefits of olive oil for hair?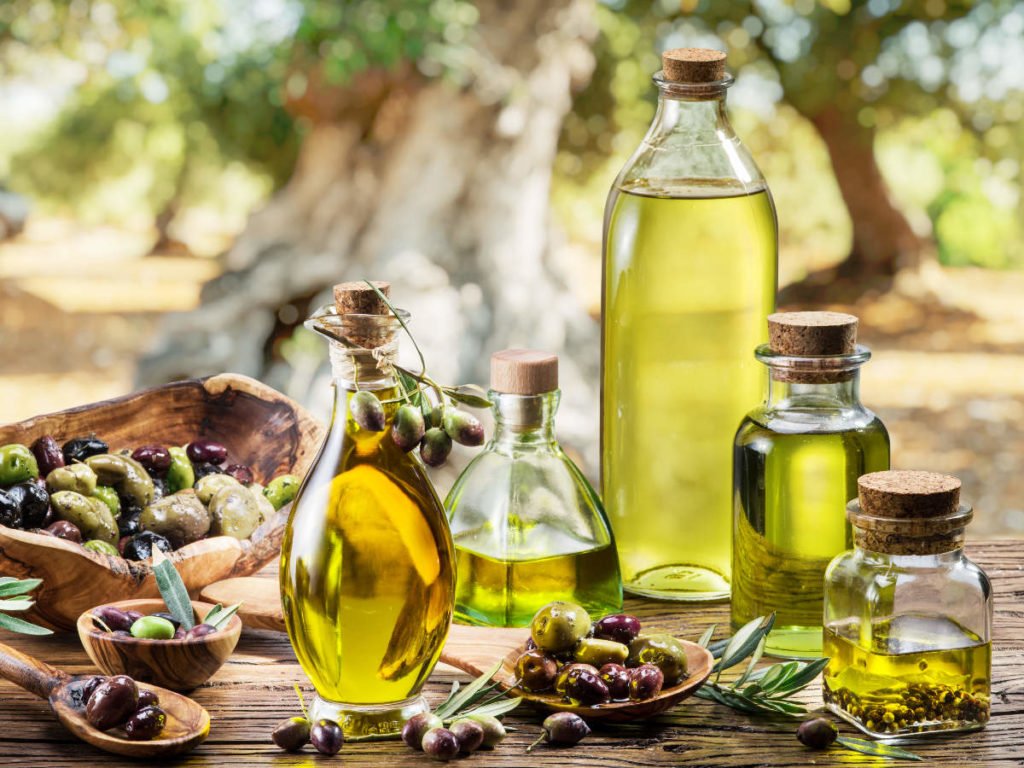 Olive oil is rich in nutrients. It is easier to apply and it can be mixed with other important ingredients like almond oil. Here're the advantages of olive oil for hair. It is light hence leaves no residue behind. On the contrary, it dilutes the pollutants and enters the hair fiber to nourish it from within.
• Olive oil is a natural conditioner hence the best for your hair. While bottled conditioners of various brands often end up clogging and irritating the scalp, olive oil soothes the scalp with its moisturizing effect. It gives a natural feel you will miss in a regular moisturizer.
• Olive oil can work as a natural cleanser. It has antioxidant and antibacterial properties that can prevent a build-up of grease and dust particles that can clog hair follicles leading to scalp irritation and dandruff. Olive oil is so light that it dissolves the pollutants that can clog the hair follicles. Also, it penetrates the follicles and nourishes them from inside.
• Olive oil can prevent damage to hair strands. For example, there will be no split ends to your hair strands once you start using olive oil. Since it is rich in antioxidant properties, it will minimize oxidative damage to your hair.
• Olive oil conditions hair in the best manner as it can penetrate the hair fiber. It contains monounsaturated fats that are good for hair health and growth. The use of olive oil will make you feel your hair soft, silky, and frizz-free.
Should I use olive oil directly to rid my hair and scalp of dandruff?
Olive oil is good for your hair and it can be used directly but it is better to mix it with other things like egg white and turmeric. Adding these things to olive oil will enrich the oil with crucial enzymes, vitamins, and nutrients.
Here're the 6 best combinations for olive oil
Egg And Olive Oil Hair Mask For Dandruff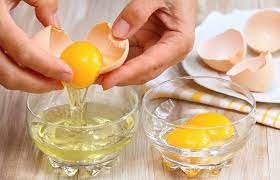 Egg white contains protein that can nourish your hair. Also, it has enzymes that kill bacteria and keep your scalp free from infection and dandruff. Mix 1 egg white with 1 tsp of olive oil and apply the mixture to your hair. Keep it for 20 minutes so that the hair strands soak the mixture perfectly. Use a mild shampoo to clean the mixture. Repeat it twice a week for better results.
Olive Oil And Almond Oil For Dandruff
Almond oil can soothe scalp irritation with its anti-inflammatory properties. And when used with olive oil, it can become a remedy for many hair problems including dandruff. The mixture will soften the flakes and unclog hair follicles by dissolving excess oil and dirt. Mix olive oil and almond oil 1 tsp each and apply the mixture to your hair before washing. Wear it for 45 minutes overnight. You can repeat it twice or thrice a week.
Olive Oil And Lemon For Dandruff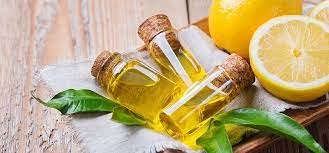 Lemon juice is like nectar for hair as it contains citric acid, vitamin C, and antioxidants that can balance the pH of your scalp and free it from build-up so that you feel fresh. It can also boost hair growth and ward off dandruff. Add 2 tsp of lemon juice into 1 tsp of olive oil and wear the mixture for an hour and then clean your hair. Do it twice or thrice a week according to your convenience.
Precaution: Don't sit under the sun after applying the lemon and olive oil mixture. It is so because lemon juice could become a bleaching agent when exposed to the sun and it will bleach your hair if you sit under the sun.
Olive Oil And Tea Tree Oil For Dandruff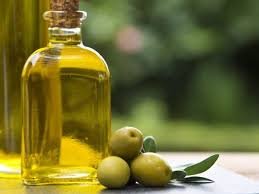 Tea tree oil contains antifungal and antibacterial properties that can soothe scalp irritation and reduce greasiness and dandruff. Add 10 drops of treat oil to 2 tsp of olive oil and massage the mixed oil on your head. Leave it for 45 minutes and wash to get shiny hair. Repeat it twice or thrice a week.
Olive Oil And White Vinegar For Dandruff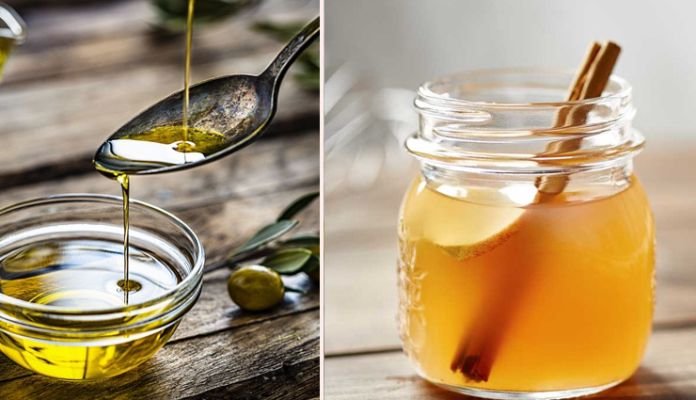 White vinegar contains acetic acid that is a good cure for fungal infections. Since dandruff is also a fungal infection stemming from the fungus Malassezia, tree oil is considered good for curing dandruff. Mix 1 tsp of tree oil in 2 tsp of olive oil and 1 tsp of water to make a mixture. Apply the mixture to your hair and leave it for 10 minutes and then wash your hair. You can repeat it twice a week.
Olive Oil And Turmeric For Dandruff
Turmeric is a powerhouse as it contains strong anti-inflammatory and antiseptic properties that can soothe your scalp and keep it safe from infections. Also, they can stop hair fall and dandruff. Add 1 tsp of turmeric powder into 2 tsp of olive oil and blend it well. Apply the mixture to your hair and leave it for 45 minutes before washing. Repeat it twice or thrice a week.
Olive oil can do magic for your hair health when used in the right manner that is with the right ingredient. Or you can use it in raw condition. While it is safer for most people, you should be cautious about the probable side effects of olive oil concoctions.