Kendall Jenner
Ever since Kendall Jenner rose to fame, her name and face keeps making headlines for one thing or another. She's appeared in campaigns, editorials, and cover shoots for various fashion magazines. Also, she made a huge wealth from her modeling and other ventures. She is the lucky one to have never suffered huge losses despite facing legal challenges. Kendall Jenner is taller in every aspects.
Kendall Jenner is taller than others in every aspect – Height, Fame, Success, Money & Diet
Rise to Fame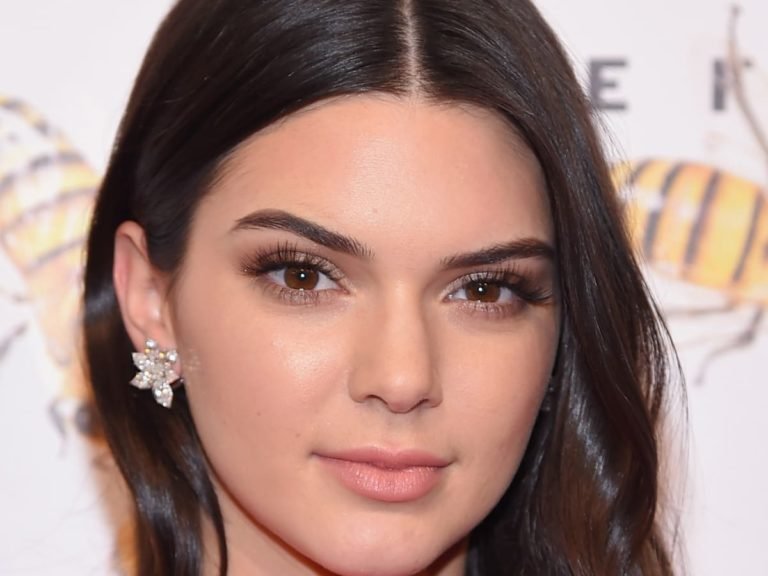 The success came to Kendall Jenner with the hit reality television series Keeping Up with the Kardashians that chronicles the lives of their family members. Since Kendall Jenner is the fourth-youngest Kardashian, her life was also a part of the series. But it was just a beginning for Kendall Jenner who appeared in more television shows after the success of her family series.
Kendall Jenner Supermodel Status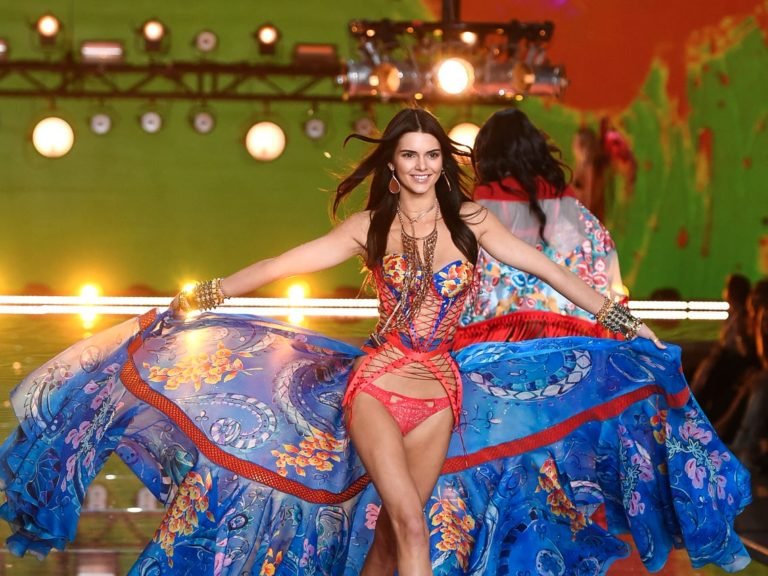 Kendall Jenner who has been modeling since she was 13 attained supermodel status within a short period. She signed her first modeling assignment on 12 July 2009 with Wilhelmina Models and soon debuted in the Forbes 2015 list of top-earning models. She was No. 16 on the list and her income was estimated to be US$4 million annually. But in 2017, Forbes declared her as the world's highest-paid model, the title that Gisele Bundchen was holding for more than 14 years.
Kendall Jenner Public Image
Kendall Jenner is taller and has been successful in making a positive image despite facing many legal tussles with various brands. And this is evident from the titles she was conferred with by various platforms. She established herself as a brand in the highly competitive world of modeling.
Let's have a look at the awards and recognitions she received from the world media
• In 2014, she appeared in the list of 50 most beautiful people in the world of People magazine
• Jenner sisters were named two of the 30 Most Influential Teens 2014 and 2015 by Time Magazine
• In 2014, she became the second most Google model in the world
• In 2015, FHM ranked her No. 2 on its list of 100 Sexiest Women in the World
• In 2015, Tumblr named her the most reblogged model of the year
Kendall Jenner was quick to establish the connection between social media and fashion. And she missed no opportunity to connect with Millennials online that gave her access to a large demographic market where she could further segment her fan base and find the ideal clients. It was her good grasp of the business world that helped her locate opportunities and take advantage of them.
It was a "Burn Book" parody that was shortlisted for the annual Lovie Awards in the International Viral Video Category in the 2015 International Academy of Digital Arts and Sciences.
Surprised by the rapid ascent of Kendall Jenner, Dazed magazine even ranked her "top creative to watch out for" on its annual Dazed list of 2015. Also, Kendall Jenner took this opportunity to collaborate with the Dazed magazine on a video inspired by Mean Girls to silence her online critics and industry detractors.
Kendall Jenner Diet & Fitness
Do you know that Kendall Jenner is 1 inch taller than average female models? Her official height is 5'10.5″ and it is what makes her stand out in the crowd. Leading publications, brands, and modeling agencies could see Kendall Jenner standing tall in the beeline of aspiring models.
Her height gave her the advantage to look taller but she also works hard to maintain her fitness to remain in the good books of fashion brands and publications.
Kendall Jenner has the genes that keep her looking good all the time but she never forgets losing weight before a show. Her love for detox tea and cardio is considered the secret to her commercial success and social media fame.
Here're her 5 diet rules:
Liquid diet
Her day starts with detox tea made up of lemongrass and green tea and she loves her tea so much that she sometimes ends up having a dozen cups a day. The detox drink keeps her full for 4-6 hours and provides her energy as well. Also, she drinks lots of water. It is detox tea + water that keeps her satiated and hydrated all day.
Avocado breakfast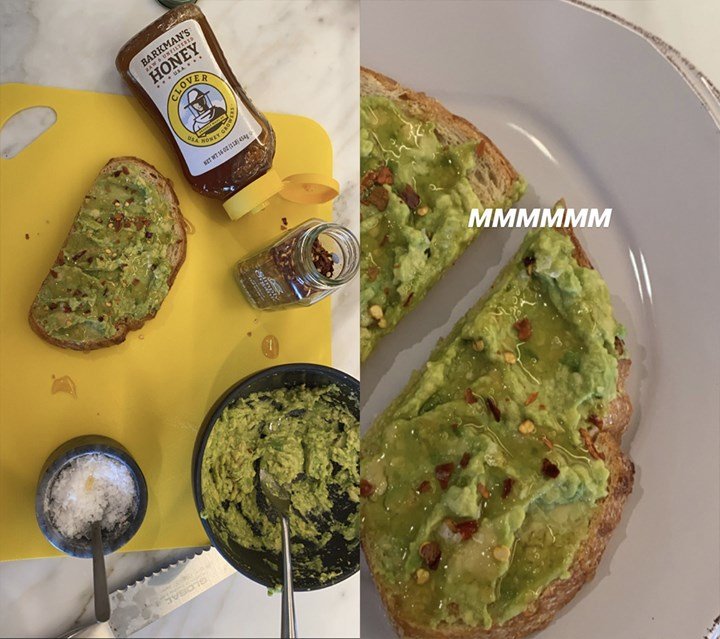 While other models prefer eggs, toasts, and berries over breakfast, Kendall Jenner takes avocados with a toast. Sometimes she replaces the toast with a bowl of oatmeal for a change. But avocados remain the primary thing in her breakfast.
Snacking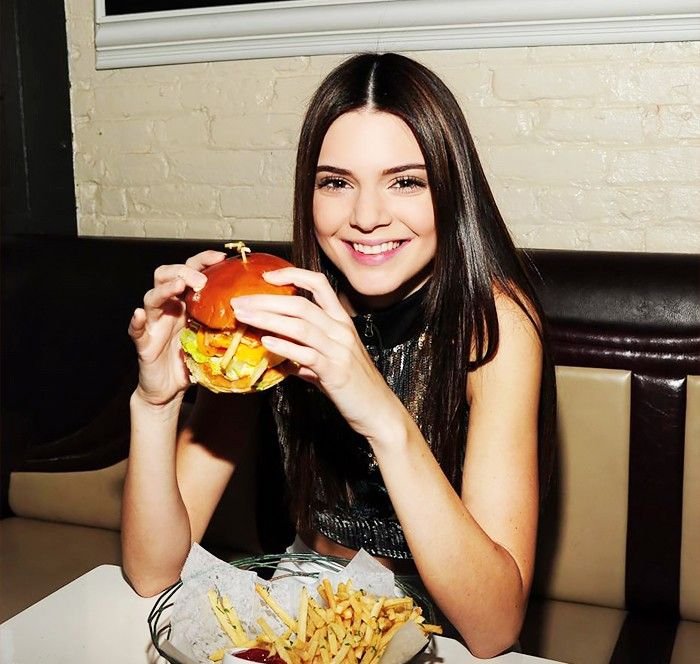 Kendall Jenner never hides her love for snacking and she loves having nut butter all day. She loves almonds, peanuts, cashew, peanut butter, chips, guac, hummus, and carrots. Also, she drinks fruit juices all day. And does a lot of ab exercises to burn the calories earned. She knows that snacking could increase her belly fat.
Meal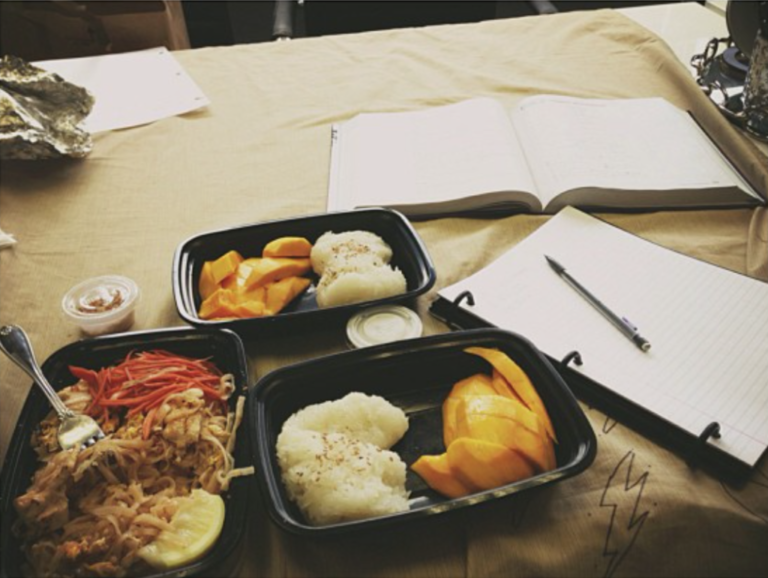 Grilled veggies and grilled chicken with rice is her preferred meal. She consumes lean chicken with brown rice and raw veggies. She also likes hummus dip with grilled veggies.
Cheat treats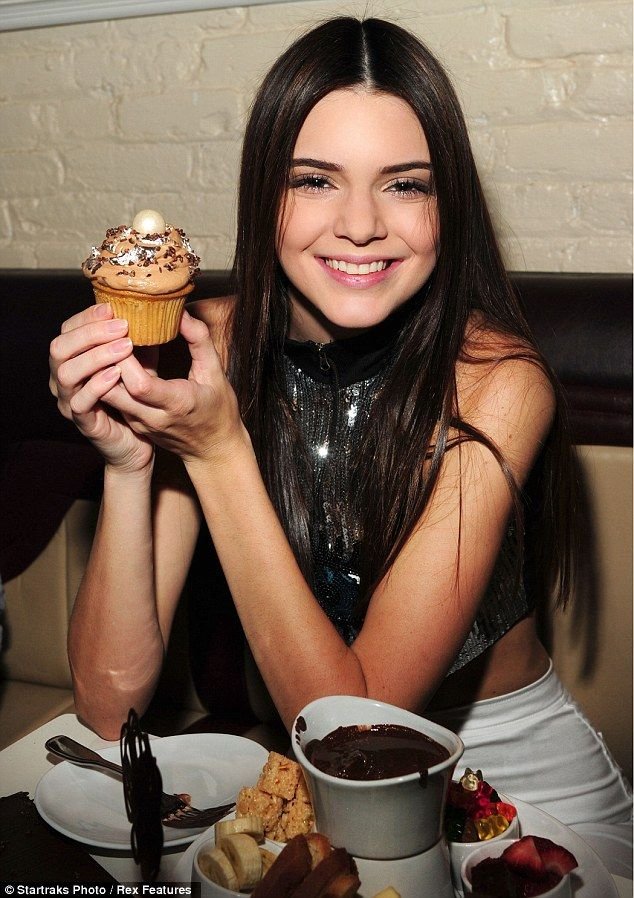 Kendall Jenner is a big fan of unhealthy food including Pizzas, frozen yogurt, and fried chicken. And she never stops her from enjoying her favorite pizza from Craig's restaurant in Hollywood. She also orders vegan spaghetti and frozen yogurt from the same restaurant. But she has limited her cheat meals to two days a week as she has to work hard to burn those extra calories the rest of the week.
We aren't suggesting you follow the steps of Kendall Jenner to become a successful model because everyone has different likings and tastes. Kendall Jenner eats what she loves.
For example, she loves detox tea and drinks plenty of water as well. Similarly, she enjoys her cheat meals to satisfy her taste buds. For two days, she allows her body to give her hunger pangs so she can enjoy her cheat meals but she works hard to get back into shape the rest of the week.
It is her genes that allow her to stretch her belly during cheat meal days and shrink the abs before a show. She started her journey as a teenager and went on to become a supermodel due to her genes and family background.