12 Beautiful Types Of Women Bodies
Do you know what is your body type? There are 12 different body types of women. You should know what body type you are so that you choose the right clothes and dresses that highlight your features and improve your visual appearance.
Check the body types of women and find your body type. Also, know what to wear and what not to wear.
Straight Body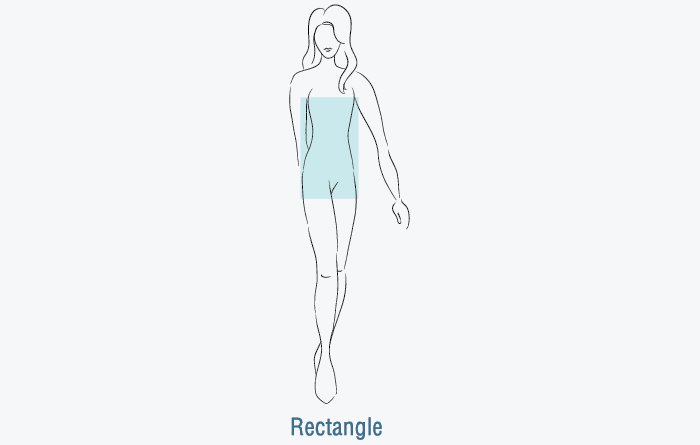 It is a supermodel body type with similar measurements for all sections including waistline. And the absence of a well-defined waistline makes the body looks straight like a ruler or rectangular.
Tube tops or polka dresses in bright colors will suit your body type. You can even couple a tube dress with a matching belt to get an hourglass look. But you should avoid dresses that highlight your waistline.
Pear Body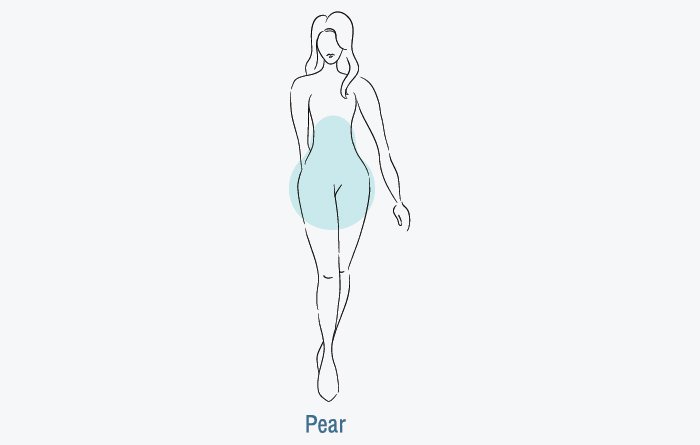 A tiny bust with large hips makes the body look like a pear or triangle. But you can improve your visual appearance by highlighting your broad hips.
Wearing a padded or push-up bra could balance your bust with the broad hips. Also, wearing scoop-neck or boat-neck tops would make your shoulders appear wider like your hips. But you should avoid balloon dresses and tight skirts.
Apple Body
An apple body features a larger bust with round shoulders, an undefined waistline, smaller hips, and slimmer legs and arms. You will have more weight on the upper body.
In dressing, you should choose the designs that give more definition to your midsection. For example, you can wear shirts with a tie below the bust line and tops that fall lower than the hip bone. Avoid tight-fitting clothes.
Spoon Body
Your body resembles the number "8" because of larger hips that are broader than your bust. Also, the weight seems to be properly balanced across all body sections.
You can wear a wide neck and boat neck tops coupled with skirts and shorts that reveal your beautiful legs. But never try shirts with a tie just below your bust line and round neck tops.
Hourglass Body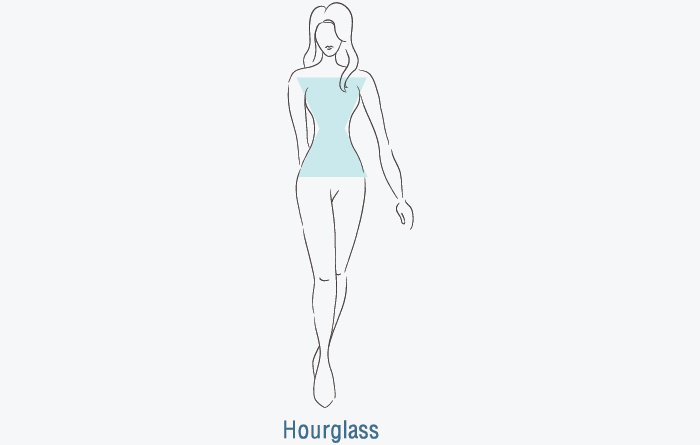 Your bust and buttocks are well balanced but what makes them more beautiful is a well-defined waistline that separates the upper body from the lower. Your shoulders are slightly rounded but they fit into the shape.
Wear dresses that accentuate your waistline and highlight your bumps and curves. You can try flowy dresses, well-fitting tops, and dresses with a well-pleated waist. But dresses with gaudy embellishments won't look good on you.
Inverted Triangle Body
Shoulders broader than hips and slender legs make the body appear as an inverted triangle. And a well-defined waistline separates the bust from the hips. Since your bust is heavier than the lower part, you should wear clothes that hide the upper body.
Wear low waist jeans with peplum tops or try a v-neck. High waist pants and bell-bottoms will also suit your body. Baggy and other dresses like tapered jeans and trousers won't suit your body.
Oval Body
An oval body features a bust larger than hips and a full-size waist but the waistline isn't well-defined due to which the mid-section appears the widest section. Here the hips appear flat and leg slender.
On top, you should choose square neck, v-neck, or u-neck tops and shirts. Wrap-around tops will also be good on your body. For the lower part, you can choose flared skirts or cargo pants. But avoid tapered jeans and trousers.
Diamond Body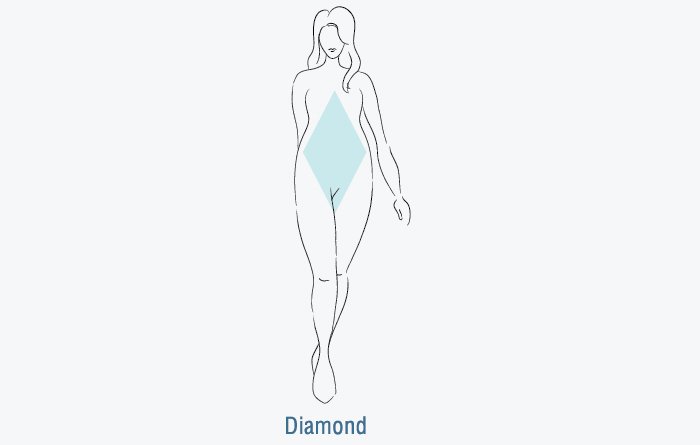 Broad hips with narrow busts make a diamond shape. Your midsection will look full but the well-aligned shoulders and slender arms and legs will chisel the body into a perfect diamond shape.
In dressing, your focus should be on balancing your bust with your hips. For example, you can look for tops and shirts with curves. But belted tops will be a better choice. Similarly, you can go for skirts that will allow you to show your beautiful legs. Avoid pencil skirts, tapered trousers, and jeans.
Top Hourglass Body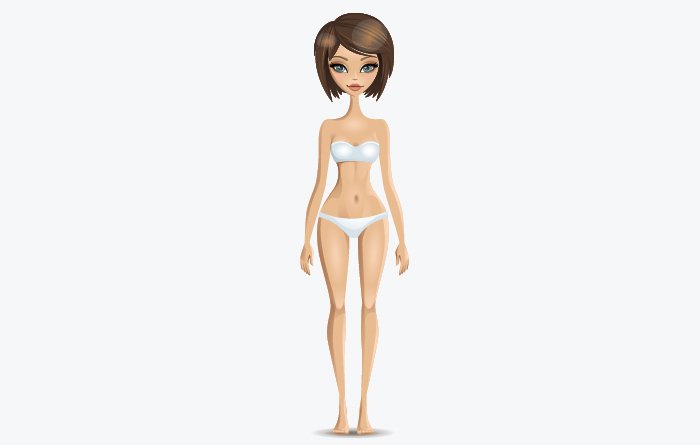 The top hourglass body features a well-defined waistline, round shoulders, broad buttocks, and well-shaped legs. Since the waistline is the most beautiful section of your body, you should keep it in mind while choosing clothes.
Tops and shirts with a narrow v-neck design will highlight your beautiful shoulders and bust. For the lower part, you can try a skirt and add length to the skirt. It will highlight your broad buttocks. But you shouldn't try baggy jeans, boxy shirts, and stiffy clothes.
Skinny Body
The skinny body has pelvis and shoulders and perfect alignment. A well-defined jawline, flat buttocks, and slender arms and legs are other prominent features of a skinny body. The bone structure is small but flawless and it is what allows ample freedom to choose dresses.
You can wear tapered ankle-length jeans and balloon skirts. Also, you can choose belted tops, tunics, and flowy dresses. Or you can try balloon and peplum tops. But you should avoid skin-tight dresses.
Athletic Body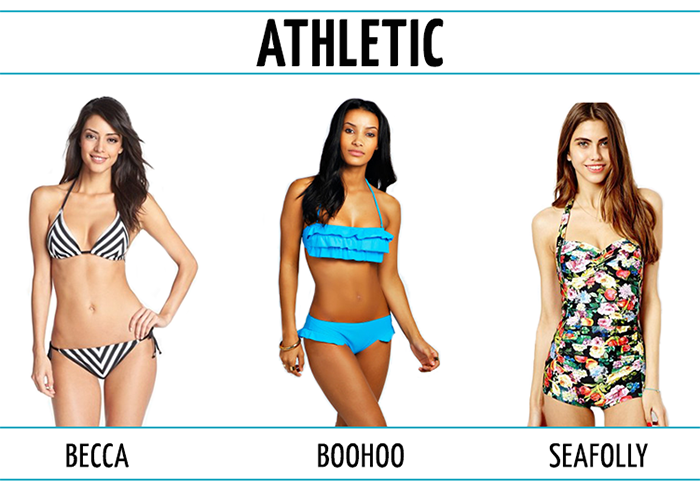 The athletic body is well-toned with all curves and bumps visible. Broader shoulders with an elongated neck and well-built thighs and calf muscles will make your body muscular.
Since you have a well-built body, you can choose from a variety of dresses like knee-length skirts, off-shoulder tops, high neck tops, and sportswear. But you shouldn't try boxy shirts and baggy jackets.
Lollipop Body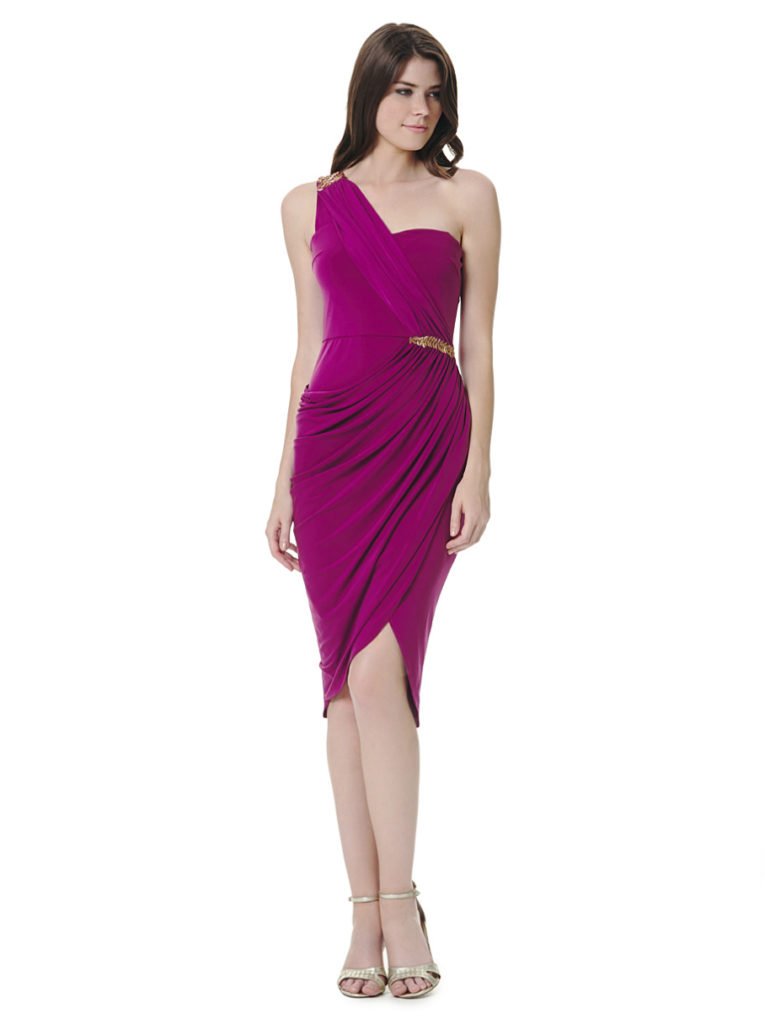 See Angelina Jolly and you will understand what a lollipop body is. You have broad shoulders and long legs. But your waist and hips are smaller in comparison to other parts.
For the dressing, your choice should be of dresses make your hips and shoulders appear broad. You can wear boat neck tops, v-neck shirts, and off-shoulder tops. Also, you can try tapered pants and coats with belts. But loose and boxy shirts and tops aren't suitable for you.
Conclusion
You learned about different body types but you shouldn't have any qualms about your body shape as every shape is beautiful. Or you can make your body more beautiful by choosing the clothes of the right size. Keep your body shape in mind while shopping for dresses.