Eye Makeup With Eyeliner And Making Wings On Eyes
Eye makeup is necessary. It is only with complete eye makeup that you feel satisfied. But do you know how to use eyeliner? The first thing is to find the right eyeliner and get training on how to improve eyes with makeup.
Let's start with the essentials that you need to do eye makeup
Essentials:
• Eyeliner
• Primer
• Concealer
Choose an eyeliner that you are comfortable with. The choice you have are gel, liquid, and pencil eyeliners. So, before you start your training on how to apply eyeliner, you should get some basic education about eyeliners.
Gel Eyeliner
The first preference of professionals, gel glides smoothly through the eye line. And it saves a lot of time and effort. If you know handle gel, you can do a great job with this eyeliner. It comes in bottles with delicate brushes for smooth application. Or you can buy an elegant brush for your gel eyeliner from the market.
Pencil Eyeliner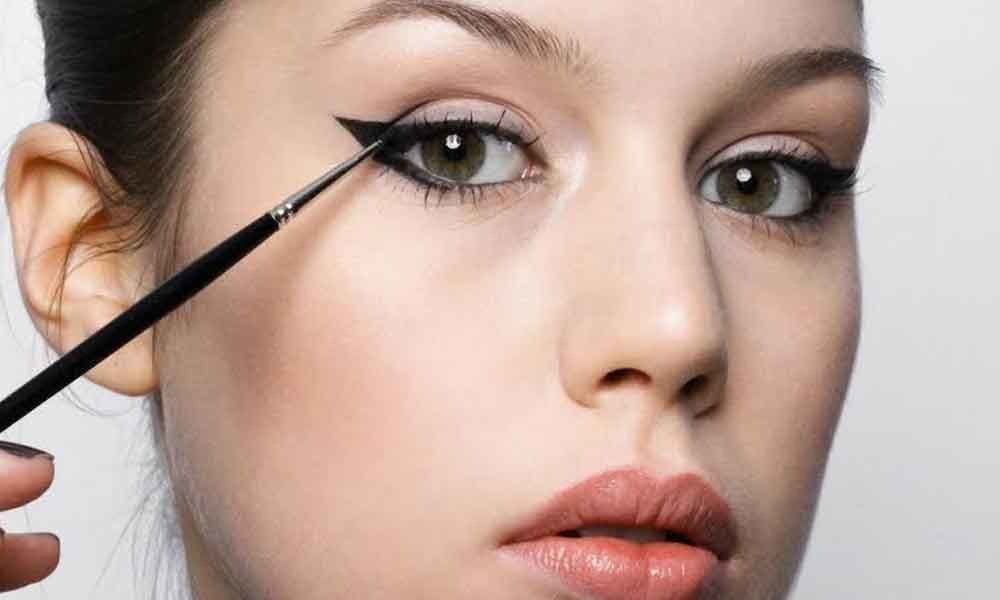 If you are a beginner, you should start with a pencil eyeliner. It is so because it won't let you make mistakes. You will get enough time to balance your hand and see that you are doing the makeup in the right manner. Also, you don't have to worry about keeping a pencil eyeliner. It is like a pencil that you can conveniently put in your vanity box.
Liquid Eyeliner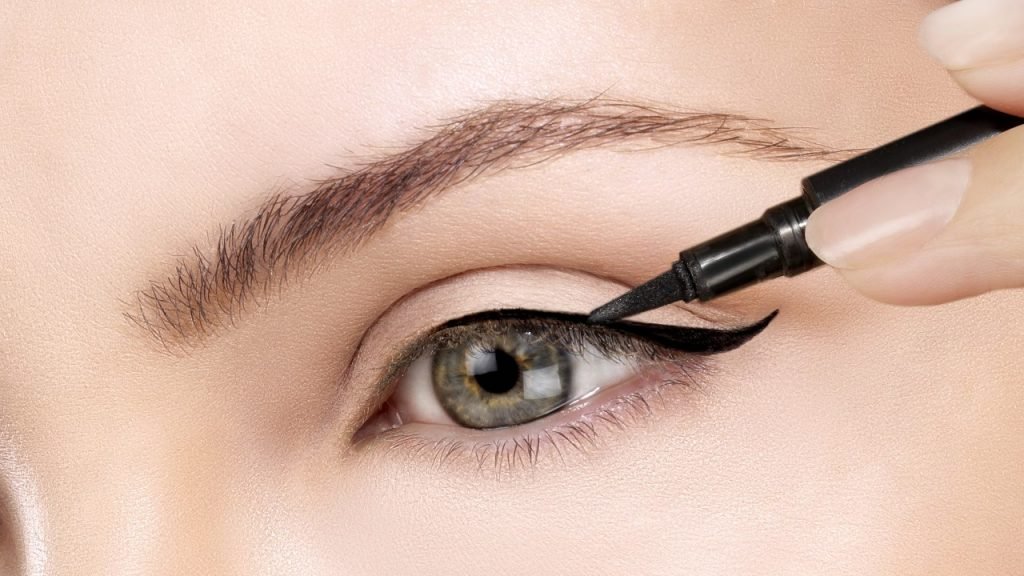 It is a better choice than the gel and pencil because it provides a finish of gel with the convenience of a pencil eyeliner. Also, it comes in two convenient packs. First, you can buy a vial-like bottle that carries a fine dipping brush for smooth application. Second, you have the choice of a marker pen with a felt tip that releases the eyeliner.
Choosing an eyeliner shouldn't be a hassle after you have the basic information on the varieties of eyeliners available in the market. If you have already used an eyeliner, you can try a liquid eyeliner or go for the gel to get a perfect finish. But if you are buying your first eyeliner, then buy a pencil that is more convenient to use.
How To Apply Eyeliner – Step-By-Step Tutorial
Step 1: Prepare Your Eyes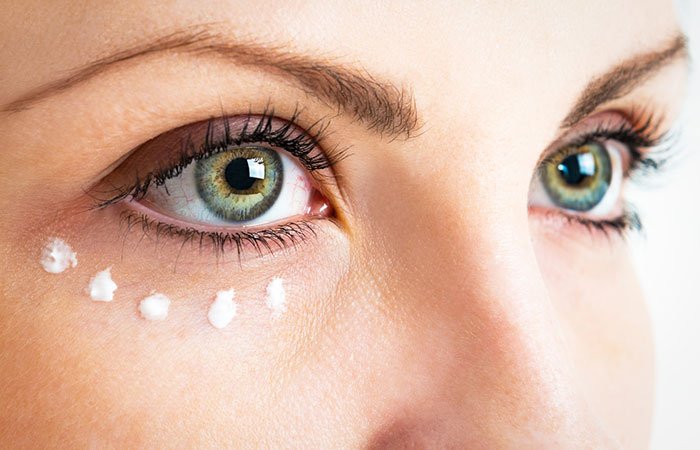 It is an important step but it is often overlooked. Before you start applying eyeliner to your eyes, you should first clean your face and eyes. Cleaning is necessary to remove dirt, grime, and pollutants from the skin. Also, treat your face with a gentle moisturizer and a cream around the eyes.
Skin treatment around the eyes is necessary to reduce puffiness that can spoil the look. The treatment would even out any discoloration near the area and prevent premature aging with wrinkles and fine lines. Also, cleaning and treating your eyes will improve the radiant glow on your eyes.
Step 2: Start With A Clean Base
Cleaning would only remove pollutants from the skin. But you need to do more to prepare your skin to accept makeup. Here you need a primer that can make the skin smoother so it allows the eyeliner to set. And you need to apply the primer wherever possible.
Apply primer on your eyelids, under-eye areas, and around the general region of the eyes. It will give you the flawless finish that you are looking for. The eyeliner would set firmly over the primer. A swift coat of concealer over your eyelids and under-eye areas would finish the job and get you ready for eye makeup.
Step 3: Eyeliner
Free your hands to line your eyelids and go slow. Grab your eyeliner brush or pencil, if you are using a pencil eyeliner, and start lining the first eyelid. Make small strokes or lines to avoid the buildup that could be messy. Small strokes could help line your eyelids in the right manner and with a perfect finish.
Once you are done with one eyelid, you should check whether it is perfect. If you are satisfied with the job, you can move ahead towards the second eyelid and color it with small strokes. Go slow to avoid messing with the color and get the perfect finish.
Step 4: Wing It Out
If you want to create wings on your eyes, you should follow the natural line of the lower lash line. Extend a line from your lower lash line to make wings and fill wings slowly. It is a time taking process and you should give it some time so you get the perfect wingy look. You should try it only when you are able to achieve perfection.
Step 5: Finishing The Look
Line your lower lash line to the outer side using a pencil liner and smudge it out. Finally, you can add some mascara to your eyes and finish the look. Check how your eyes look and get ready to step out with wingy eyes.
The step-by-step tutorial on using eyeliners is complete. You know how to choose an eyeliner and how to make wings. But you also know about the precautions that can make it more convenient for you to apply eyeliner.
Tips & Tricks For Applying Eyeliner:
• Sit comfortably and make enough room for your elbow to rest and for your hands to move.
• Use a cosmetic mirror that gives a clear idea of how you are lining your eyes and whether you can achieve perfection. It would prevent smudging your eyes.
• Look down while applying eyeliner as looking up could disturb the alignment.
• Avoid stretching your eyelids as it always leads to a mess. Keep making small strokes without stretching your skin.
• For the convenience of making a wing, you can hold a credit card against your lash line and create a wing.
• Another way of making a beautiful wing is to use tape.
Final Thoughts
Using eyeliner and creating wings requires patience. You need time and a distraction-free environment so you can focus on the job and achieve perfection. Keep all essentials on the table so you don't have to rush here and there to bring necessary things.
Disclaimer: The above information is for education purposes only and the readers are advised to consider the pros and cons of various eye care products before trying any product.
For more information please visit our site at https://www.searchom.com/