7 Best Haircare Products For Blonde Hair
Blonde is the color every woman wants for her hair and this is evident from celebrities donning blonde ranging from natural to platinum to style their locks. Blonde hair looks beautiful on all skin tones. Also, it suits all ages. But this color requires good care and maintenance. Lack of maintenance could make them look brassy or yellow.
The good thing is that there are many hair care products available on market and that you can easily choose the right shampoo or oil to boost your blonde hair. The focus should be on preventing brassiness.
Here we've selected the 7 best hair care products for your blonde hair. These all are quality products from leading brands and they give excellent results.
Go through these products and choose a hair care product that you are comfortable with and that suits your needs
John Frieda Sheer Blonde Go Blonder Lightening Spray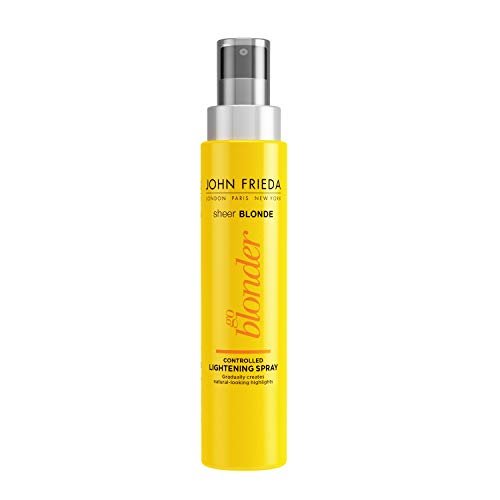 This heat-activated hair lightening spray can make hair blonde up to two shades within 3-5 uses and you need to use it only between washes. Its active ingredients, blend citrus and chamomile, gradually lighten hair to make them look natural. While it is safe for natural, color-treated locks, and highlighted hair, but not for naturally dark or bleached hair. Also, keep it up to 10 uses between color treatments. Use it as prescribed and take control of your hair. Spritz on wet hair after washing and treat the hair with a curling wand or flat iron after blow-drying.
Pros:
• Gradually brighten blonde hair
• Quick and long-lasting results
• Suitable for all types of hair
Cons:
• Excessive use could cause hair damage
Paul Mitchell Platinum Blonde Shampoo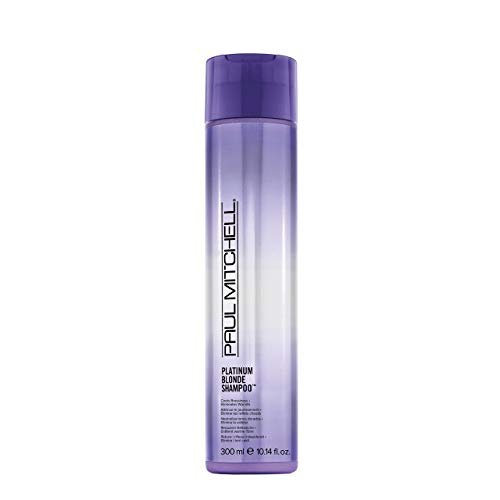 If you want to reduce brassiness, soften strands, and add shine to your blonde hair then it is the right shampoo for your hair. Whether you have blonde, white, or silver hair, its violet-tinted color-enhancing formula will bring out the best from your hair. Massage the shampoo in wet hair so the ingredients are set deep inside the hair roots. Let it sit for up to five minutes before rinsing. You can repeat if needed. If you want, you can use conditioner and toning spray post shampoo.
Pros:
• Its cucumber melon fragrance is refreshing
• Suitable for color-treated locks
• Reduces gold or yellow tones
Cons:
• Some people dislike its fragrance
Redken Color Extend Blondage Color Depositing Purple Shampoo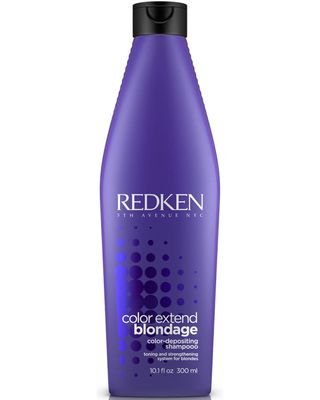 Developed for blonde and highlighted hair, this color depositing purple shampoo strengthens and repairs hair strands from roots and gives a cool blonde tone by removing brassy tones. If brassiness is the real problem with your hair, then this shampoo can help. Apply it on wet hair and leave it for up to 5 minutes before rinsing. For best results, use it twice or thrice a week. Follow the routine for a month or more to get excellent results. And you can continue with this product for as long as you want.
Pros:
• Minimal use up to 3 times a week
• Contains triple acid protein complex
• Reduces formation of undertones
Cons:
• Sometimes brassiness is found in hair-color post shampoo
It's a 10 Haircare Miracle Leave-In for Blondes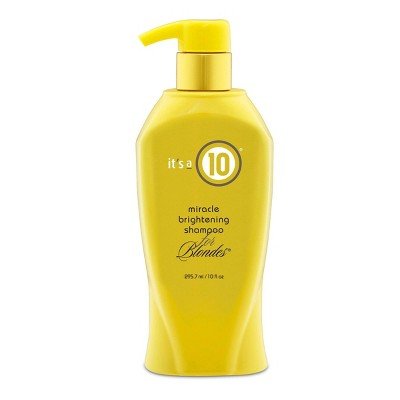 Enhance vibrancy, add brilliance, and tone your hair color with this 10 Haircare Miracle that can prevent your hair from looking brassy, fading, and dull post-color treatment. Its daily moisturizing spray-in formula can restore elasticity and strength to your hair. It will smooth and detangle hair by sealing the cuticles. Also, it protects from thermal styling and UV radiation that can cause extensive damage to your hair. And it is made color safe for all blondes. Use it daily for good results. Simply spray it on your blonde hair and forget brassiness.
Pros:
• Adds shine by restoring moisture
• Protects hair from environmental stressors
Cons:
• It smells too heavy and perfumery
OGX Hydrate & Color Reviving + Lavender Luminescent Platinum Shampoo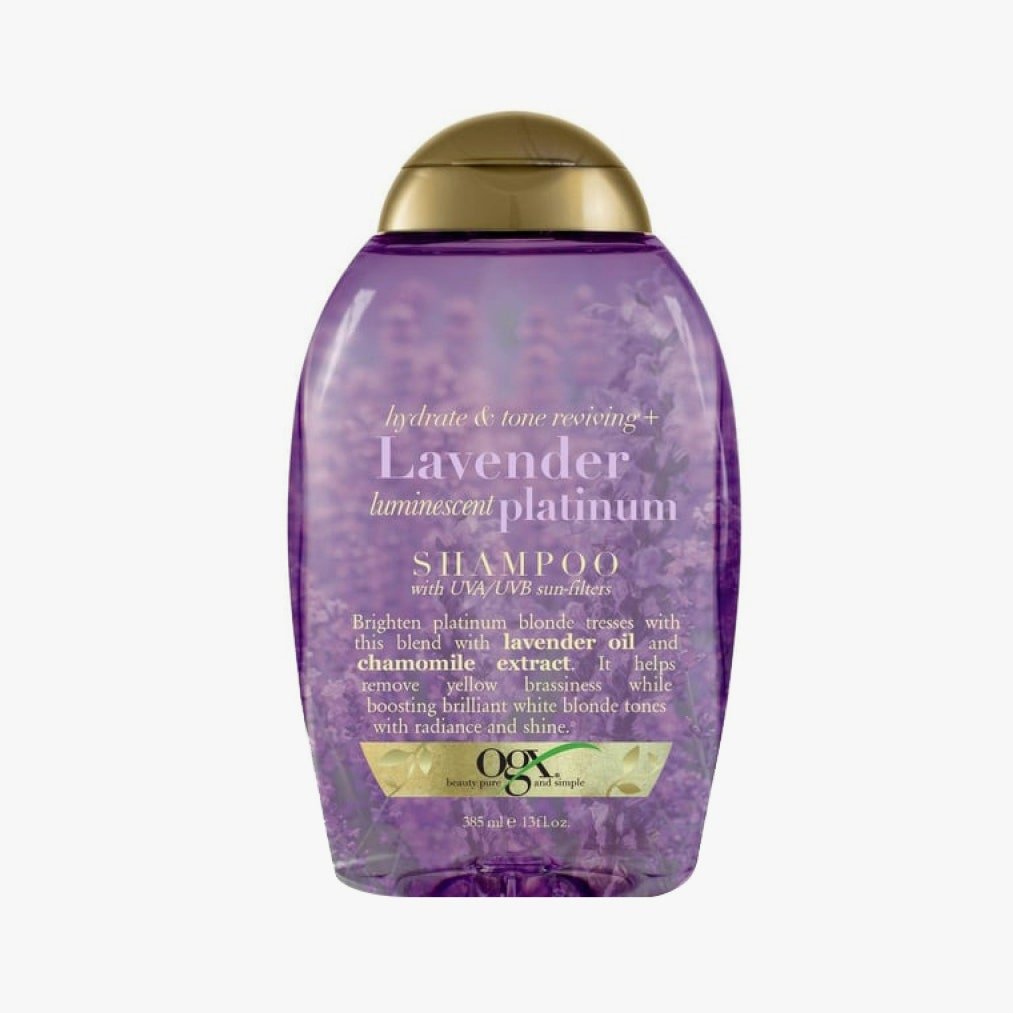 Brighten the look of your platinum blonde hair with this hydrating shampoo that contains lavender oil and chamomile extract. Protect your blonde tresses from brassiness with this platinum shampoo. Its color shielding formula will boost brilliance and enhance radiance and shine. It will make your hair appear fuller, smoother, straighter, curlier, and bouncier. Whatever your style is, this shampoo is just perfect for your needs. It is a color shielding formula that will give added production from environmental stressors to your hair.
Pros:
• It has a refreshing and pleasant fragrance
• Shields hair against harmful UAV/UVB rays
• Suitable for all hair types, colors, and textures
Cons:
• Unsuitable for extremely dry hair
Kevin Murphy Blonde Angel Wash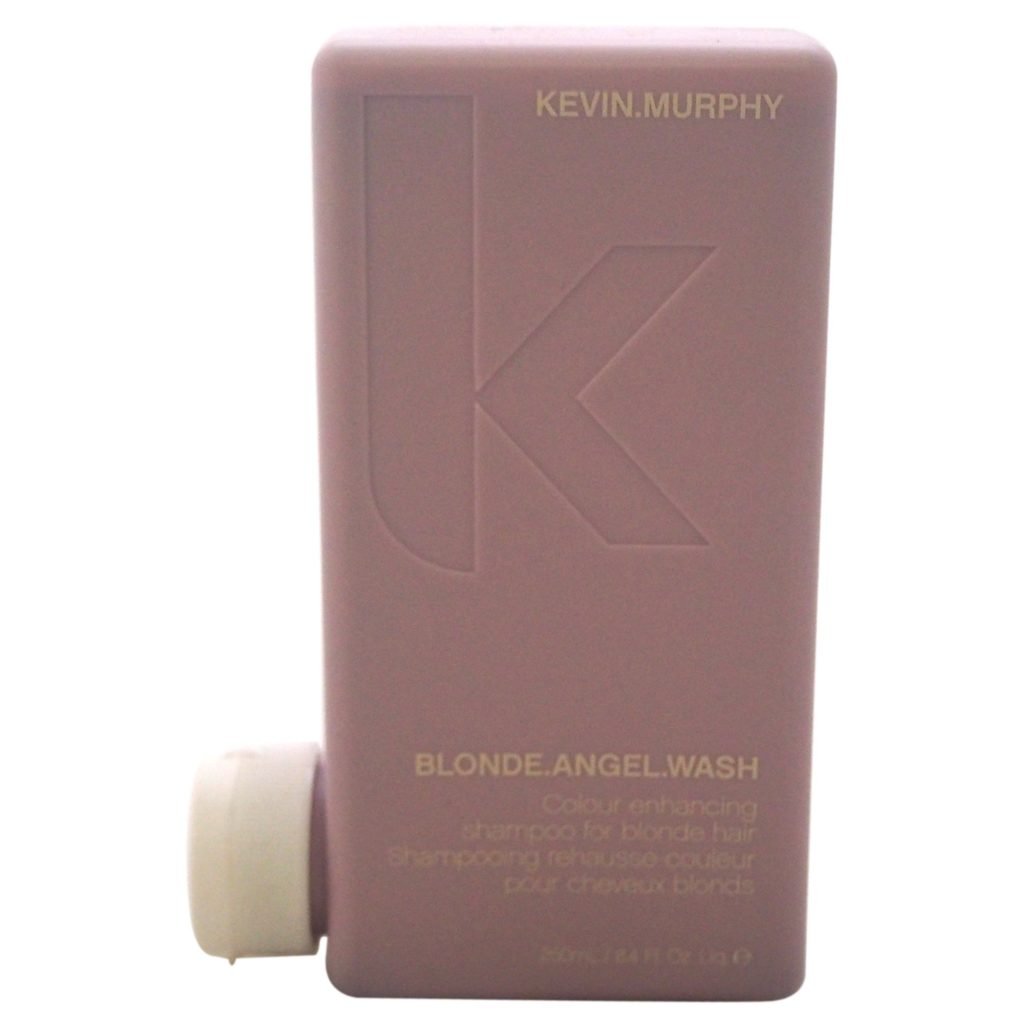 Use this lavender-infused and color-enhancing shampoo to refresh the blonde tones and protect them from brassiness and yellowness. Its optical brighteners restore shine by rescuing dulled colors. It is the best you can buy for your blonde hair. And it works well for grey hair too. The smoothness, shine, strength, and bounce you want to see in hair can be achieved with this shampoo. Also, it will help maintain your hair color tone for a long time. There will be no color stripping after using this blonde angel wash.
Pros:
• Suitable for daily washing of hair
• Excellent at preventing color stripping
• Free from sulfate, paraben, and other such products
Cons:
• Needs lots of effort and products to produce leather
L'Oreal Paris Hair Care Expertise Everpure Reviving Treatment Formula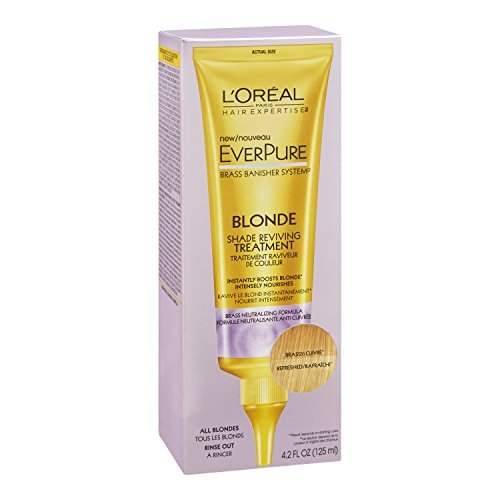 Treat your blonde hair to a refreshing mask that can intensely nourish over-processed blonde locks and make them fresh, pure, lustrous, and colorful. The formula includes vivid iris botanicals that can remove brassiness and dryness even in 1 use. And it gives instant results. The brassiness of
your hair will be neutralized even in the first attempt. It is a reviving formula that could make your locks naturally beautiful, stronger, and healthier. For better results, you should use it with a conditioner.
Pros:
• Free from sulfate, paraben, and other harsh chemicals
• Blends well with conditioner
• Enhances blonde locks and gives them a pure lustrous look
Cons:
• Excessive use could make your hair dry
Disclaimer: The information provided about the haircare products is for educational purposes only. The users are advised to do their research on these products before buying.
For more information please visit our site at https://www.searchom.com