Blonde is the color every woman wants for her hair and this is evident from celebrities donning blonde ranging from natural to platinum to style their locks. Blonde hair looks beautiful on all skin tones. Also, it suits all ages. But this color requires good care and maintenance. Lack of maintenance could make them look brassy or yellow.
The good thing is that there are many hair care products available on market and that you can easily choose the right shampoo or oil to boost your blonde hair. The focus should be on preventing brassiness.
Here we've selected the 7 best hair care products for your blonde hair. These all are quality products from leading brands and they give excellent results.
Go through these products and choose a hair care product that you are comfortable with and that suits your needs
John Frieda Sheer Blonde Go Blonder Lightening Spray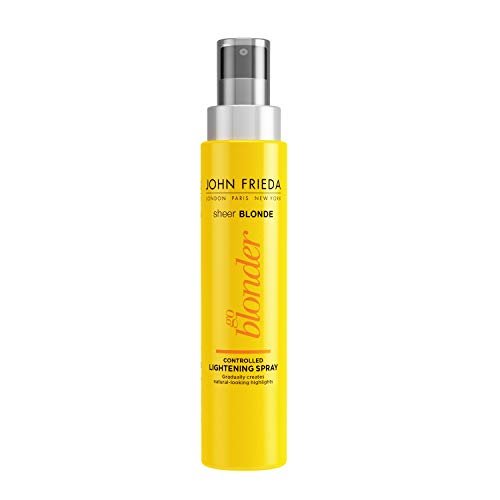 This heat-activated hair lightening spray can make hair blonde up to two shades within 3-5 uses and you need to use … Find more