15 Korean Hairstyles To Try In 2022
Do you know why Korean women prefer bob hairstyles? It is so because the bob is the only haircut that suits almost every face shape. Also, a bob haircut is easy to make and maintain. You can also try a bob hairstyle for a change.
Here're 15 Korean bob hairstyles for you to try
Jaw-Length Bob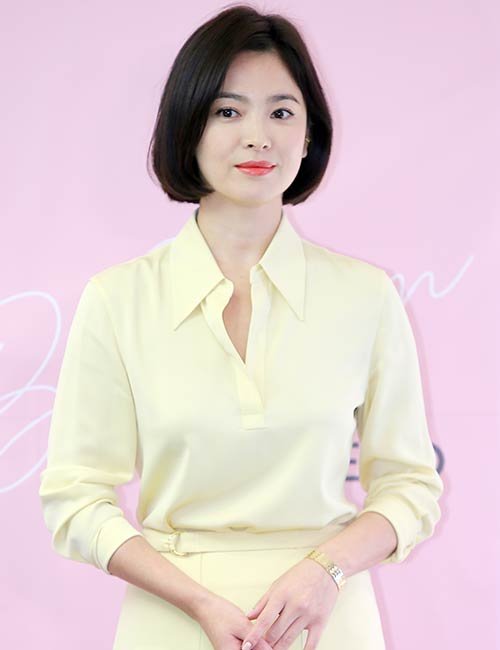 It is a beautiful haircut but it could pose some challenges like, if you have a diamond-shaped face, your jawline could look more pointed in this haircut. If your face is round, your cheeks would appear more protruded in this jaw-length bob haircut. But it would look perfect if you have an angular jawline with high cheekbones.
Wavy Shoulder-Length Bob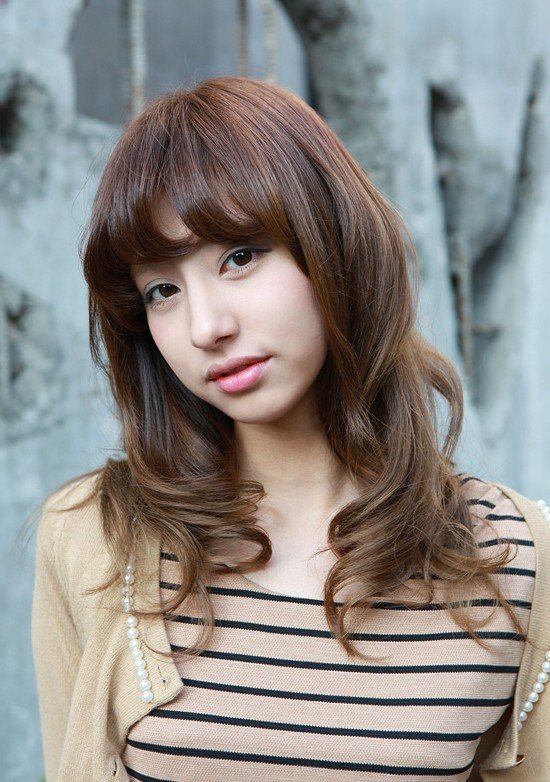 The beauty of this haircut is that it suits well on almost every face shape. Also, you don't have to worry about the haircut not going well with your dress. But it will make your hair appear thinner if you already have thin hair. Try some waves that will make your locks look voluminous. In this way, you will look relaxed and natural.
Korean Slick Bob Hairstyles
You could have seen slick bob haircut more than others as it is quite popular among East Asian women especially working women. Simply comb your locks down and part them on one side to get this haircut. If needed, you can even use some lightweight mousse to maintain the hairstyle. It will keep you looking fresh all day.
Curly-Ended Bob
The model has a well-defined jawline and for this reason, she has pulled off her locks above her jawline. And this haircut is simple. The well-combed tresses are parted from the middle. And there seems no need for bangs. It looks stunning without any additional hair accessories. If your jawline is well-defined, you can also try this haircut.
Korean Wispy Bangs Bob Hairstyles
If are in a rush with no time to choose a haircut then get wispy bangs. Their advantage is that they suit almost all dresses. Also, they will soften your facial appearance. Another advantage of wispy bangs is you can choose full central bangs, part them as side bangs, or make deep side-swept bangs according to your needs.
Wavy Bob With Outward Ends
If you have wavy hair with outward ends, you should make them follow your face shape just like the model did in the picture. Your hair will frame your face and enhance your facial appearance. Also, the outward ends will make your locks appear thicker. It is an advantage, especially if your tresses are thinner.
Middle Parting With A Tuck
This hairstyle has the middle parting slightly off the center but it isn't a flaw. It is called slight parting and it is used to bring symmetry to a face. Also, it is helpful in highlighting specific features like high cheekbones. See your face from close to determine whether it needs symmetry. If yes then you should try this hairstyle.
Reddish Brown Lob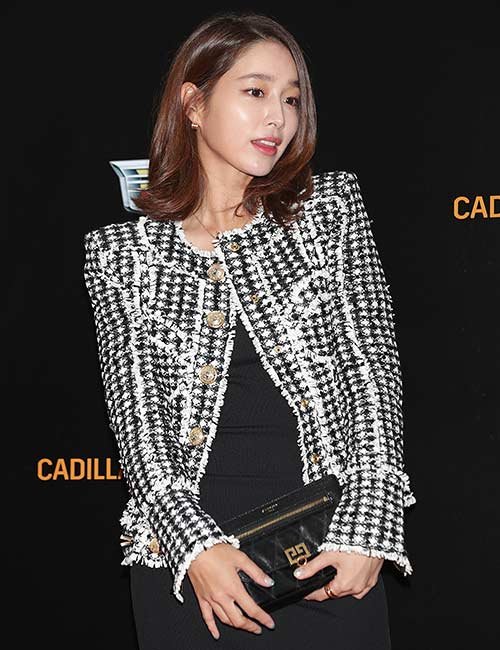 If you have short and dark hair and you want to enhance the look of your hairstyle, you should add some highlights to your haircut. For example, you can go for a full contrast like the model in the picture. Or you can choose subtle red highlights. Choose the best highlights according to your skin tone.
Heavily Wavy Lob
If you want to change the look of your straight hair, then try some heavy waves. Create waves in your hair but keep the roots straight from up to two inches. It will make your waves look natural. See the model in the picture for inspiration. She looks very pretty in a short dress paired with a heavily wavy lob haircut.
Zig-Zag Parting
Making zig-zag parting can enhance even your simple hairstyle. It is a great way to get a different haircut without going for a complete makeover. And this trick works for almost every hairstyle including long hair, short locks, ponytail, and an updo. Whatever hairstyle you want to make, this zig-zag parting will enhance its look. And you won't need any additional accessories with zig-zag parting.
Korean Layered Bob Hairstyles
What to freshen up your overgrown bob haircut. If yes then add some waves to your tresses. Add layers from your cheeks to your chin and make three layers. This hairstyle has dual advantages. It will enhance your cheekbones and jawline. And you shouldn't have any difficulties in adding layers to your locks. On finishing, you will be surprised to see your look.
Sparse Bangs
This hairstyle is for people with thicker locks. If you have thick hair, you can create a stylish contrast with some light bangs. Look at the model in the picture. See how light bangs are her face shape and features. You can also flaunt light bangs. Also, this haircut will make your hair appear textured. Get this haircut and flaunt your beautiful hair with style.
Top Knot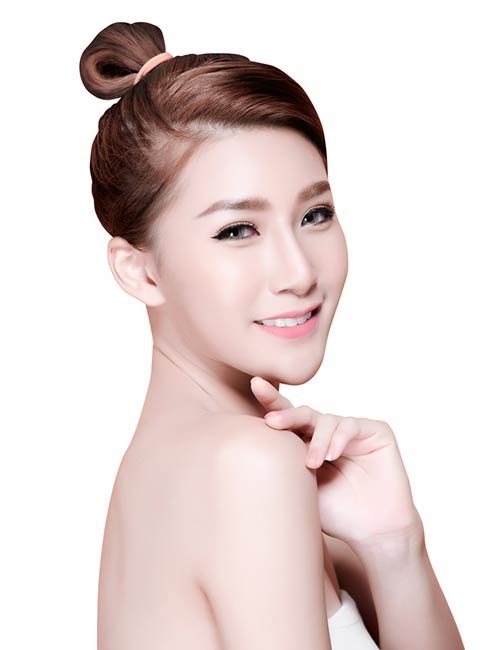 A top knot becomes the best choice if not the only choice when you have short hair. You can use some hairpins and other hair accessories to get a clean look. Or you can allow the loose hair to fall freely on your face, ears, and back. It will create a messy top knot. The model in the picture has tied her know with a rubber band.
Accent Braid Bob Hairstyles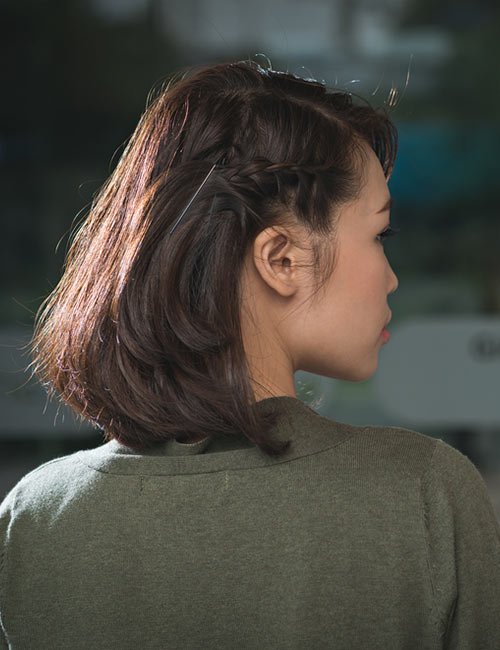 If you are looking for the easiest way to add a feminine touch to your hairstyle then go for the accent braid. It is super convenient to achieve and it looks stunning. And the biggest advantage of this haircut is it suits all hairstyles including straight, wavy, and curly. But it is a little bit complicated as evident from the picture of the haircut.
Neat Pixie Cut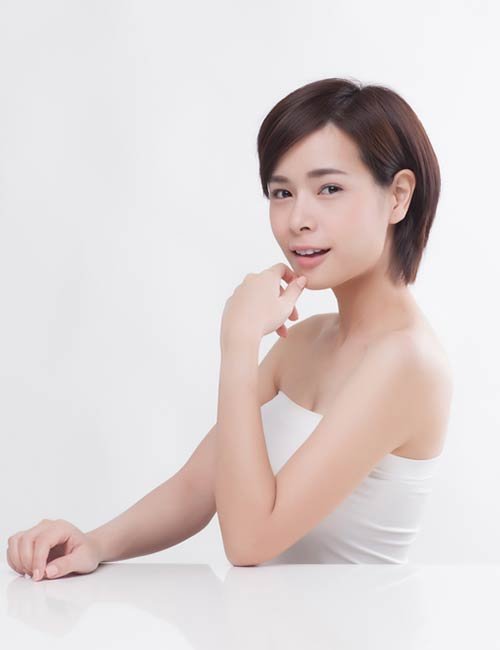 A pixie cut is the best choice when you need a haircut that looks different. It is super easy to style and it barely needs any maintenance. Also, you have the option of keeping it messy or keeping it clean by applying some mousse to your tresses and combing them down.
For more information please visit our site at https://www.searchom.com/