10 Best Lip Colors For Fair Colored Women
Lipstick is like cheery on a cake. You won't feel complete until you color your lips red or chocolate or nude. Women with fair color get more options in lip colors.
Here're 10 rich lip colors for women with fair skin and these lipsticks are exclusive due to their ingredients
Milani Color Statement Lipstick – Matte Tease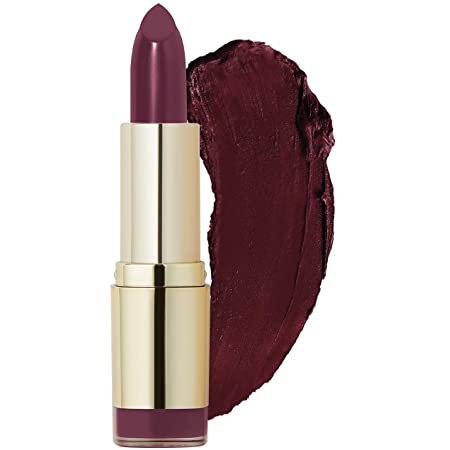 It is a nourishing lipstick that promises a full matte finish that can last all day. It contains two important vitamins – A and C – for your lips and it provides a wide range of options to choose from. Available in 24 shades, it has a shade for every moment. It is a smear-proof lipstick that you can wear even while on the go.
How to use:
Simply swipe a shade to get instant glam. It works even with minimal makeup. It doesn't require any foundation or outlining.
Maybelline Color Sensational Ultimate Slim Lipstick – 699 More Buff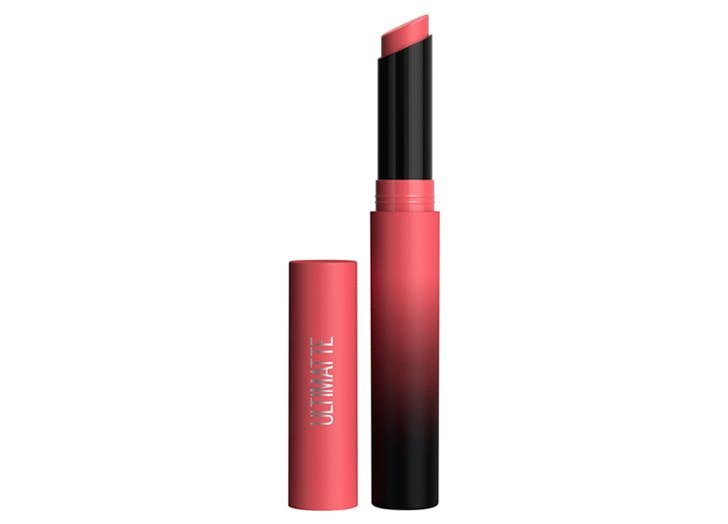 It also gives a full matte finish but it has an added advantage that is its blurring formula that can blur lip lines to your lips appear supple. But it is just one of the many advantages of ultimate lipstick. Its rich color gives a lovely impact and the lightweight formula keeps it comfortable on lips. And you have a choice of 10 exclusive lipstick shades to choose from.
How to use:
Put the tip of the lipstick at the center of your upper lip and glide the color towards the sides. Then fill the entire bottom lip with the rich color.
Rimmel Moisture Renew Lipstick – In Love With Ginger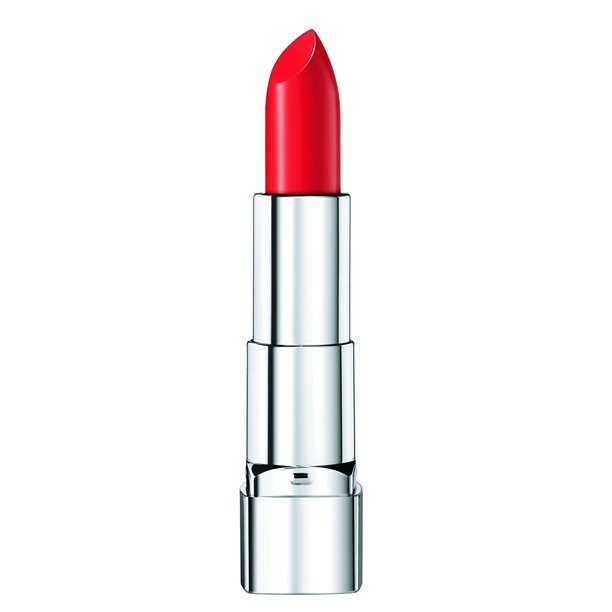 The richness of color with the power of nutrition. It is the best you can get for your lips as its nutritious formula would drench your lips in rich color and moisture. It packs vitamin A, C, and E that can keep your lips hydrated all day. Also, the lightweight formula makes this lipstick comfortable for all-day wearing.
How to use:
Pamper your lips with the smooth glide formula of this lipstick.
Almay Lip Vibes Lipstick – Be Fearless
It is a silky and smooth lipstick that you will love to use on your lips. It feels luxurious because of the non-sticky and non-drying formula that can last all day long. Also, it is formulated with vitamins E and C and Shea Butter to provide the much-needed nutrition to your lips. You will love its creamy texture and fragrance-free formula. Available in 24 shades, you can choose from 12 creams, 10 mattes, and 2 toppers.
How to use:
It can be used alone or with a topper to achieve a gorgeous and shimmery finish.
Flower Beauty Petal Pout Lip Color – Spiced Petal – Cream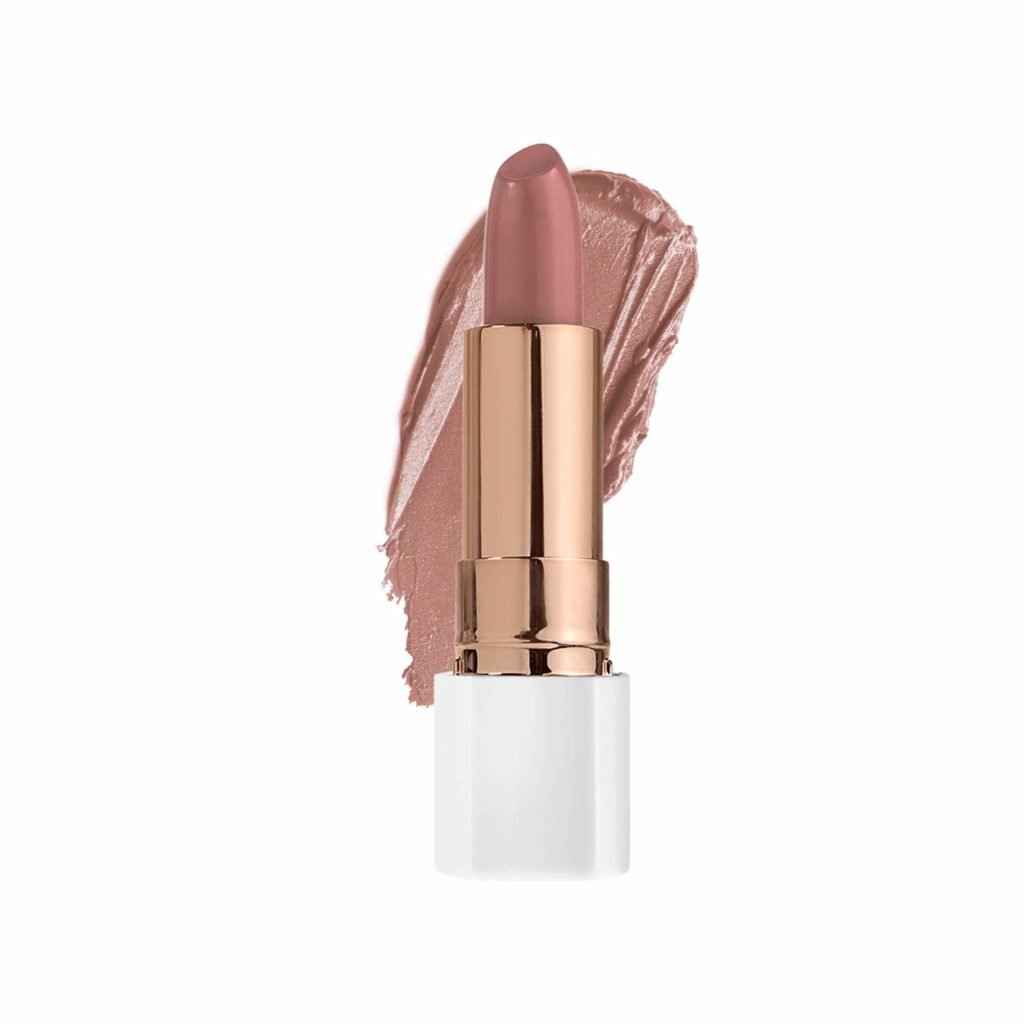 If you are looking for lipstick for a perfect pout then it is the best bet. For best results, you can outline your lips with a lipliner from the same brand. You will love the touch and feel of this highly-pigmented hydrating lipstick that is considered great for skincare. It glides smoothly and feels comfortable. And you will want to keep wearing this hydrating lipstick all day long.
How to use:
Glide the smooth lipstick from the center of your lips to the sides and fill both lips with the rich and creamy color of your choice.
e.l.f. Moisturizing Lipstick – Ravishing Rose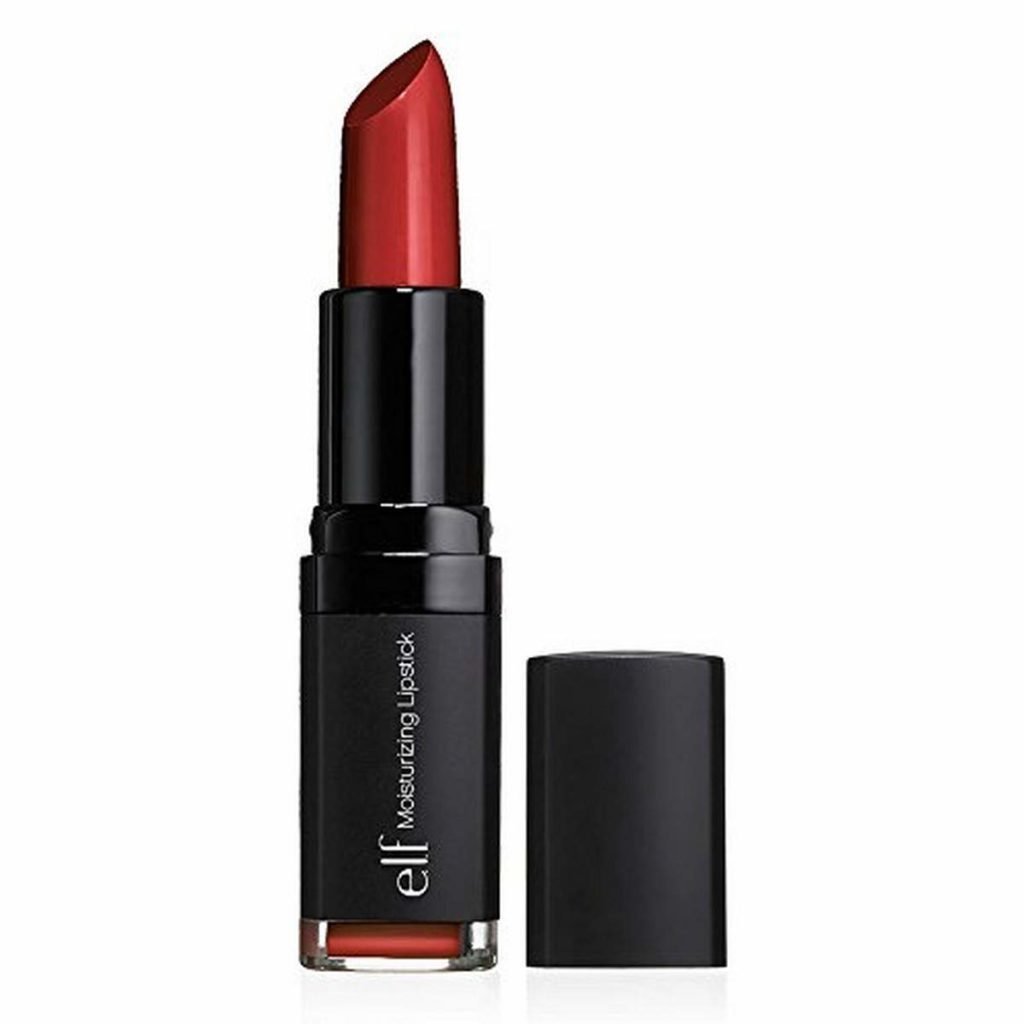 The first thing you will like in this lipstick is its velvety texture and the luxurious feel it gives when glided on the lips. Enriched with vitamins A, C, and E, this lipstick also nourishes the lips. It will keep your lips hydrated all day. Also, it is PETA certified which proves that lipstick isn't tested on animals. With this lipstick, you can give a finishing touch to your beautiful lips.
How to use:
Squeeze the tube to bring out the creamy color and spread it on your lips or use a lip brush to get the perfect finish.
Faces Canada Weightless Creme Finish Lipstick – Imperial Plum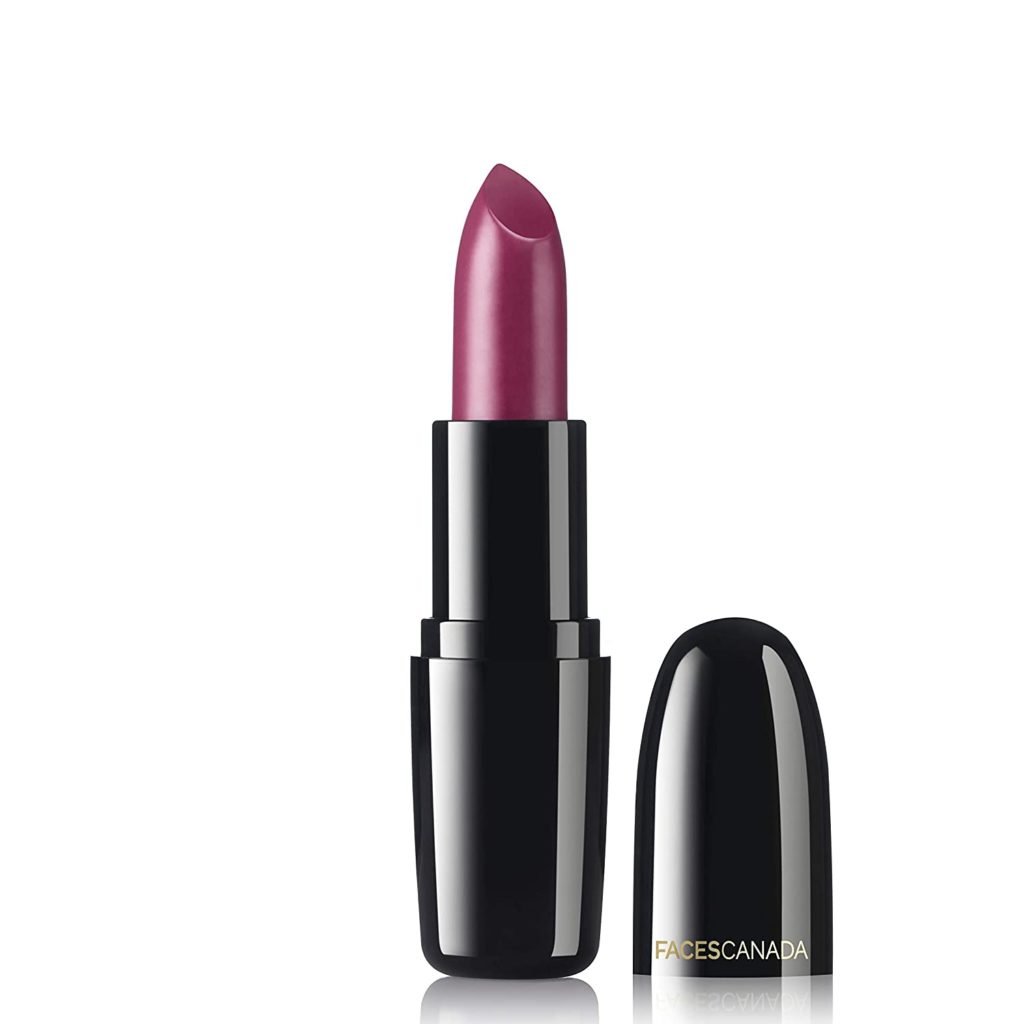 It is an exclusive product as it packs all the ingredients you need to make your lips appear bold and beautiful. It contains vitamin E, Shea Butter, and Jojoba oil that making it extra-nourishing lip cream. Also, it has almond oil that keeps lips hydrated all day. The amazing ultra-glossy finish you will get from this lipstick is difficult to get from other brands.
How to use:
Glide the lipstick thoroughly on both of your lips until you get a smooth and silky finish.
Careline Lip Color – Sugar Honey

It is the only lipstick that gives you the freedom to live, love, laugh and kiss without worrying about your lip color. Its long-lasting formula won't let the color spread on your face or the things that come in contact with your lips. It won't cake, flake, or dry for a long time so you remain carefree after wearing the cream in the morning. Also, its dual-sided applicator supports a hassle-free application.
How to use:
Color your bare lips twice to achieve a glossy shine. It will lock the moisture inside so your lips remain hydrated all day.
Wet n Wild Silk Finish Lipstick – Fuchsia With Blue Pearl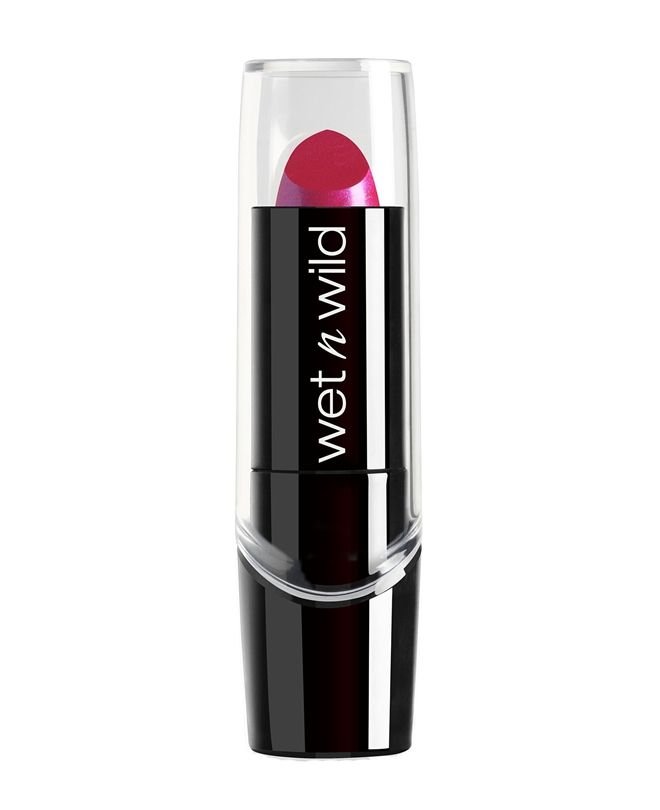 If you are looking for a lipstick that nourishes the lips while giving a glossy finish then go for this product. Enriched with vitamins A and E, it also contains aloe vera and macadamia nut oil for added nourishment. It will keep your lips healthy and hydrated while improving their color.
How to use:
This lightweight lipstick will glide smoothly on your lips and you only need to give direction to the lipstick.
L'Oreal Paris Collection Exclusive – Julianne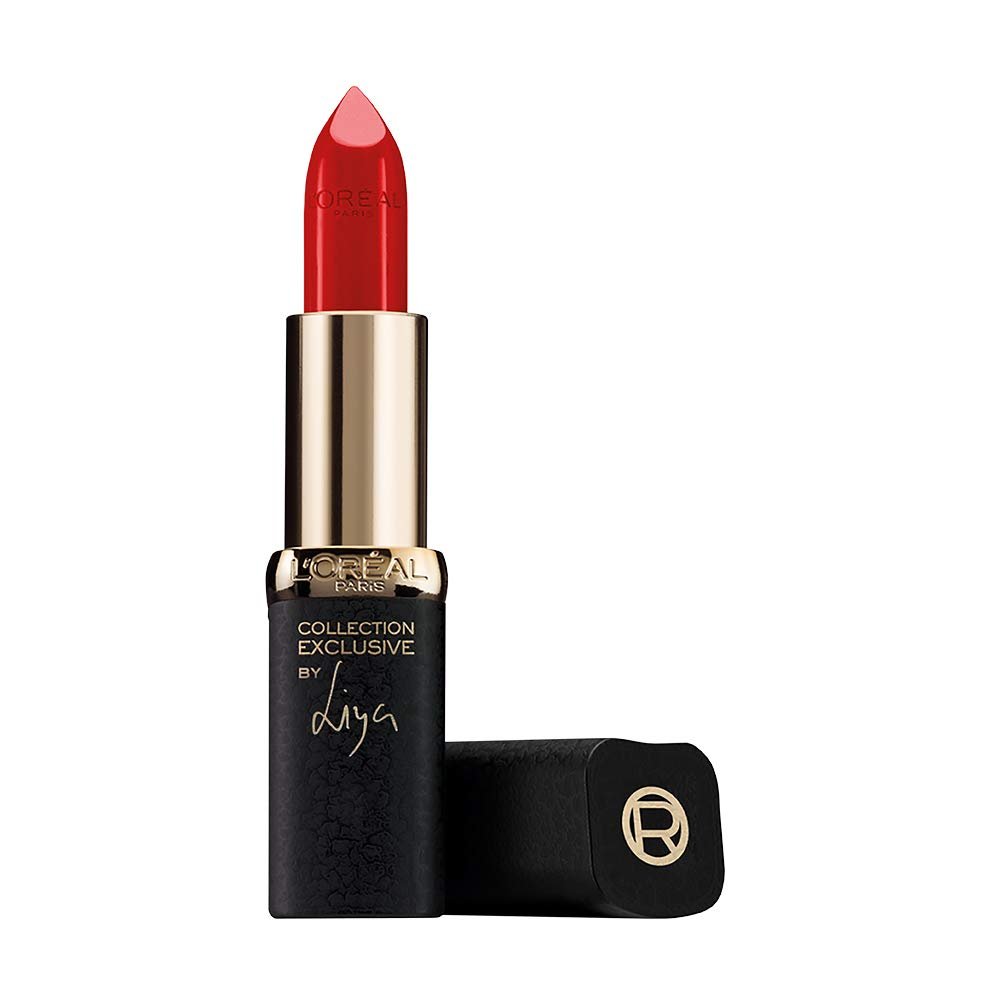 The brand L'Oreal says all about the product. It is a pure matte color that gives a velvety soft feel. Its top-quality ingredients include jojoba oil that can keep your lips supple and hydrated all day. It has got a creamy texture and mess-free formula for smooth application.
How to use:
This highly-pigmented cream is made easy to apply. Just take care that the cream isn't spread out of the lips.
Disclaimer: We don't take any responsibility for the quality or safety of these lipsticks. Users should be careful while choosing lipsticks.
For more information please visit our site at https://www.searchom.com/