Try These Home Remedies For Dark Knees And Elbows
There's nothing uncommon in getting dark skin around elbows and knees but it is really strange to see people living with the ugly skin condition when there're plenty of options to treat the dry, flaky and dark skin.
Here're 7 ways of treating the dark ugly skin around elbows and knees.
Lemon treatment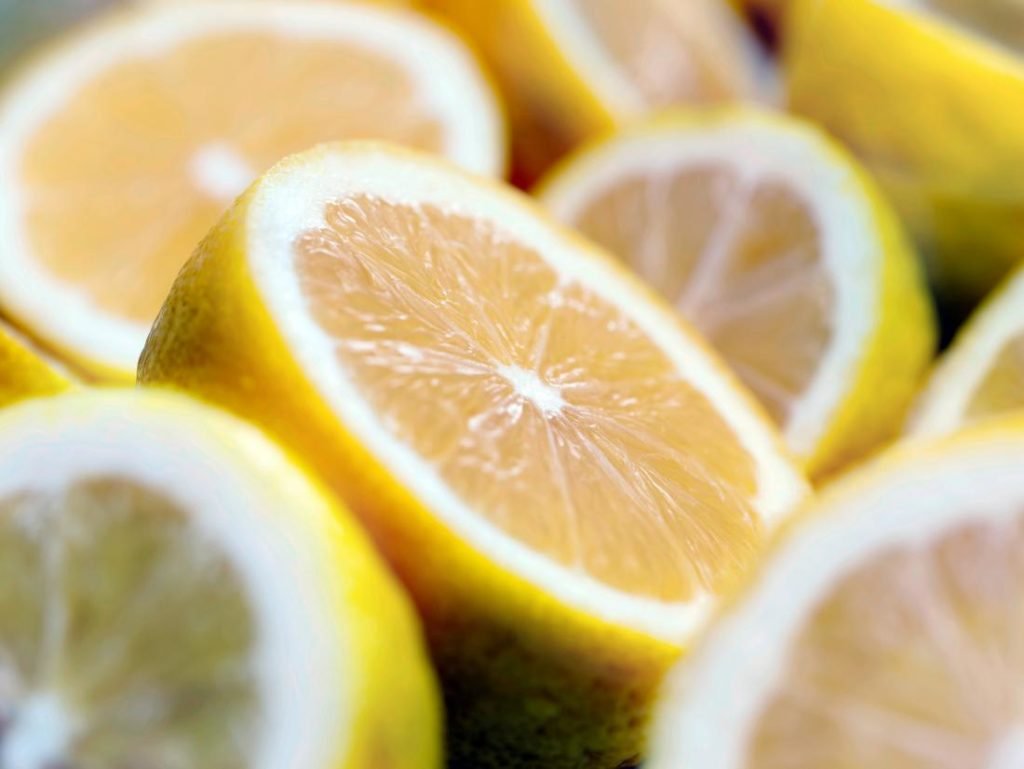 Massage the dark skin of elbows and knees with fresh lime juice and wash it after 10 minutes with lukewarm water. The acidic nature of lime and natural bleaching properties will brighten the skin tone overtime.
Curd and gram flour mask
Mix 1 tsp of gram flour and vinegar with curd and mask your elbows and knees with this paste. Rinse the mask with warm water after 15 minutes. Curd being a natural moisturizer will make your skin feel soft and brightened.
Shoo dryness away with aloe vera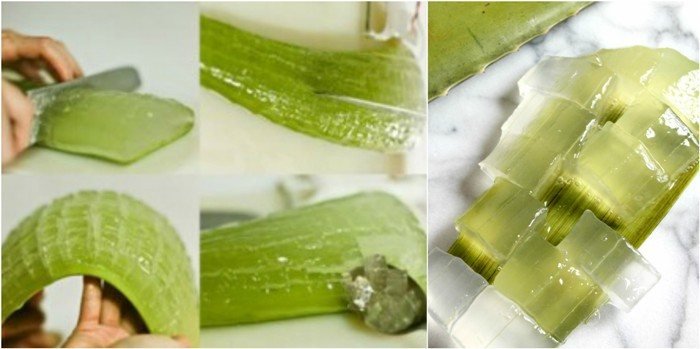 Pluck an aloe leaf, remove its pulp and apply the aloe material on the dark skin. Let the soothing pulp treat the dry skin for 20 minutes and wash it with cold water. The aloe vera gel will nourish your skin with moisturizer.
Coconut oil + Warm Relaxing Shower
Give the skin around your elbows and knees a good massage with coconut oil and keep massaging until the skin seeps the oil. Wait for a short while before heading for a refreshing warm shower. But avoid using soap on dried skin and pat it instead to get the best results.
Olive Oil + Sugar Scrub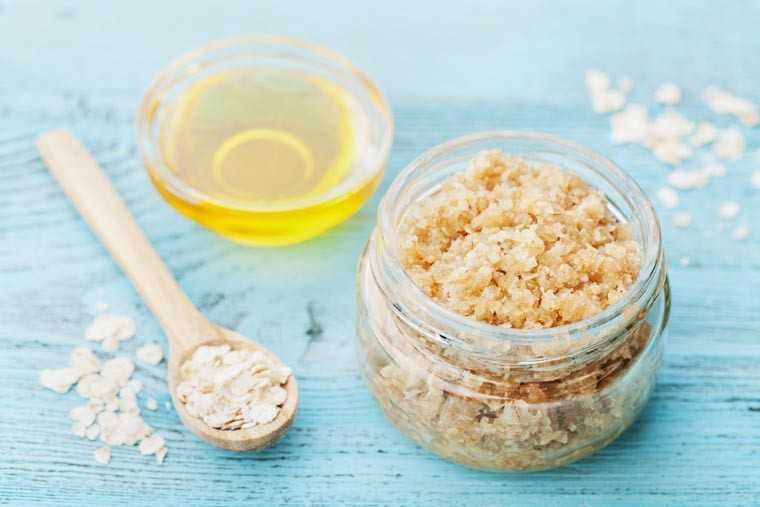 Olive oil and sugar make an amazing DIY body scrub. Sugar is a natural exfoliant and olive oil is a super nourishment for your skin. Together they can make your skin look younger.
Oatmeal and Yoghurt Mask
Mix oatmeal and yoghurt in equal quantities and mask your knees and elbows with this mixture. Wash it with running water after 20 minutes. The ingredients have soothing qualities that will give a power-pack boost of moisturizer to your skin.
Turmeric
Turmeric is a natural antiseptic but it can also help improve skin condition like dark spots on elbows and knees. Mask the dark skin with turmeric paste and wash it with cold water after 10 minutes to get a glowing skin.
Also, you should cleanse and moisturize the dark skin regularly and exfoliate the dry skin around the elbows and knees. To get rid of the ugly looking skin.
Disclaimer: Home remedies can help treat dark skin around elbows and knees but the results could vary from person to person.