Born: 16 March 1986 (New York, US)
Occupation: Actress
Years Active: 2002-present
Achievements: One Golden Schmoes Awards 2017, one Pena de Prata award, and three nominations for Teen Choice Awards
Alexandra Daddario is better known as Summer Quinn of Baywatch. She is the beautiful actress who you see and praised in the red zip-up swimsuit. She made viewers wonder about her slim figure and the secret behind staying fit despite having a busy schedule.
When Alexandra Daddario was asked about her fitness secrets, she shared a long list of things she does to stay fit.
Keep Things Interesting
Her workouts cover everything from movements to machines and muscles to structure. She once told Women's Health magazine that she did a log of yoga. But she felt stronger only when she incorporated strength training into her routine. Also, her dynamic training routine isn't boring. It prevents overuse injuries and avoids plateaus. Also, it tones different areas of the body as well.
She keeps her training schemes and exercises groupings constantly like weight training, full-body workouts, lower and upper body workouts, in-circuit form, superset form, and single exercise schemes. Her approach covers muscular endurance.
She Respects Her Body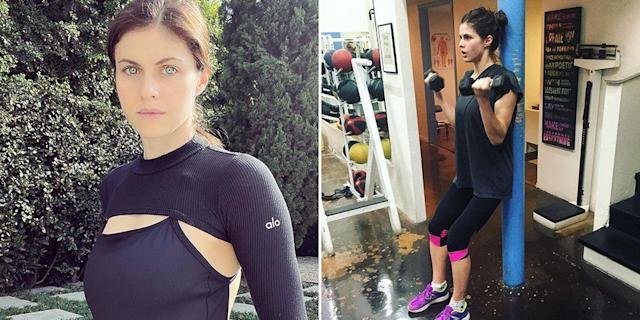 Alexandra Daddario is hypermobile which means she has an increased range of movement in her body. And she knows that overstretching her joints could cause injuries. She takes care while exercising and avoids repetitive exercises that could lead to painful conditions.
She prefers strengthening exercises as muscle building helps to stabilize the joints. She … Find more