Best Top Female Faces From Indonesia
Indonesia is an island country consisting of over 17,000 islands lying between the Indian and Pacific oceans. And Indonesia accommodates peoples of hundreds of distinct native ethnic and linguist groups and most beautiful female faces.
Indonesia is doing fairly well on every front including modeling and entertainment. The country Miss Indonesia pageant to recognize talent. Also, it sends represents to the international beauty pageant. Its models are attractive and intelligent. And some of them are even businesswomen.
Here're the top 10 beautiful female faces of Indonesia
Sherina Munaf
She was just 9 when her first album was released and one year later, at the age of 10, she made her film debut. Born on 11 June 1990 in Bandung, West Java, Indonesia, today she's a 31-year-old renowned actress, dancer, singer, songwriter, and pianist. Also, the media world recognized her talent first in 2001 as the Most Talented Child Artist category in the 2001 Asia Pacific Film Festival in Hanoi and second in 2011 when she was made Ambassador at the World Youth Conference, One Young World, in Zurich, Switzerland.
Maria Selena Nurcahya
Maria Selena wears many hats. Born on 24 September 1990 in Palembang, South Sumatra, Indonesia, she grew up as a basketball player and presently associated with Persatuan Bola Basket Indonesia and INASGOC for the 2018 Asian Games. Also, she won Puteri Indonesia in 2001 title and represented Indonesia in Miss Universe 2012 pageant. She also did well in her education. She is a graduate with an additional degree in Business from Bandung Institute of Technology. But she's better known as an actress and TV presenter.
Kamidia Radisti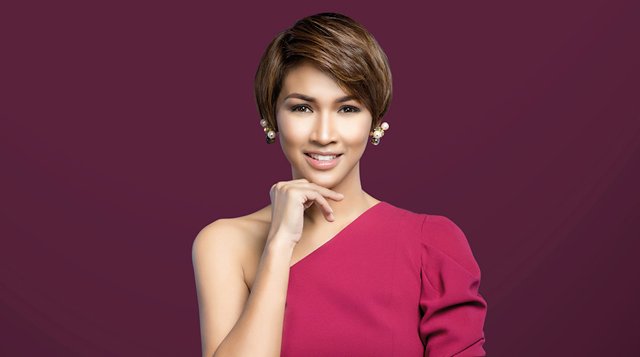 She's a former swimming athlete turned model. She won the 2007 Miss Indonesia title while representing the province of West Java. She was selected among the 32 finalists. Born on 23 February 1984 in Surabaya, East Java, Indonesia, Kamidia Radisti is a renowned model and actress better known for horror movies like The Shaman (2008) and Hantu Biang Kerok (2009). She is also a popular face on television as she hosted a national TV program in 2008. She's also studied economics at University Padjadjaran.
Gita Gutawa Beautiful Faces From Indonesia
The Jakarta Post used words like sweet like cotton candy and warm like a kiss to describe the personality of Gita Gutawa. Born on 11 August 1993 in Jakarta to composer Erwin Gutawa, Gita Gutawa is a gifted artist. She started her career with music but later switched to vocals. But her life changed after she sang a duet with ADA Band. And this breakthrough came as a surprise in 2004 when she's discovered practicing her vocals. Starting with music, she started doing TV commercials, acted in a soap opera, and voiced a character in Meraih Mimpi.
Asyifa Latief
Asyifa Latief has a fascinating career in modeling and acting. Born on 20 September 1988 in Bandung, Indonesia, she was the first Arab-Indonesian model to win the title of Miss Indonesia 2010 and Miss Best Body. Also, she represented her country at the Miss World 2010 pageant. Her acting career started in 2014 as a presenter of TodaY's Indonesia. She studied accounting at Parahyangan Catholic University and manages a leather bag business for women.
Gorgeous Female Faces From Indonesia- Sandra Dewi
Sandra Dewi stepped into modeling with winning the Miss Enchanteur beauty contest after which she's made Tourism Envoy for West Jakarta. But she became popular after appearing in the comedy movie Quickie Express (2007). She even received the 2008 Indonesian Movie Award for Best Newcomer for this movie. She also starred in Tarzan ke Kota and sang its songs as well. Yahoo! Indonesia even named her "the most searched artist". Born on 8 August 1983, today she's a successful model, top actress, brand ambassador, TV presenter, and businesswoman.
Agnes Monica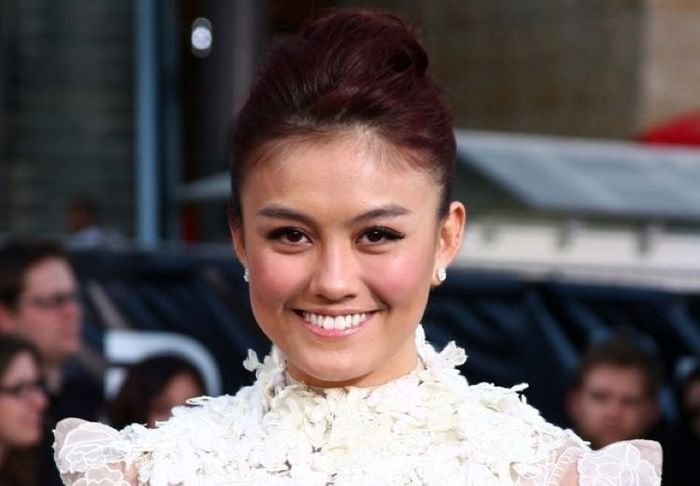 Agnes Monica is a born singer as is evident from her childhood when she used to sing in church. She was also sent for vocal courses. But her formal entry into the entertainment industry was in 1992 when she launched her first album Si Meong. Her second album, Yess!, came three years later in 1995. But her acting career began in 1999 at the tender age of 13. She starred acting with two soap operas but it was a TV series, Pernikahan Dini, that got her recognition. She received awards for her role in the series.
Nadine Ames
Born on 23 May 1991 in Winchester, England, Nadine Ames made a striking career in modeling by becoming Puteri Indonesia 2010. Also, she went ahead to represent her country in the 2011 Miss Universe pageant. She learned modeling from OQ Modeling School, Kelapa Gading from where she got her first break in a soap opera, Inikah Cinta. Her academic life is as rewarding as her modeling career. This beautiful model is fluent in English, French, and Indonesian language.
Krisdayanti Beautiful Female Faces From Indonesia
Krisdayanti is a born singer as she belongs to a family of singers. Her younger sister, Yuni Shara, is also an Indonesian singer. Born on 24 March 1975, in Batu, East Java, Indonesia, Krisdayanti started singing at an early age. And you won't believe that she got her first singing assignment at the age of 9. It was the movie Megaloman. But it was just a start as she launched her first album, Biasa Saja, three years later. Soon she started participating in singing competitions and won many awards and accolades namely "Most Wanted Female Artist", "Most Wanted Indonesian Video", and "Menghitung Hari".
Astrid Ellena Indriana Yunadi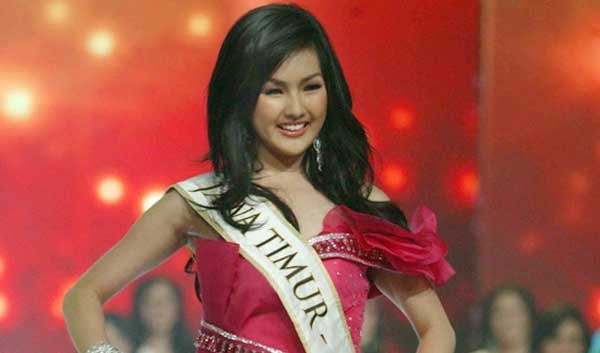 Born on 8 June 1990 in Surabaya, Indonesia, Astrid Ellena Indriana Yunadi spent a good time of her childhood in Gaithersburg, Maryland, the United States where she learned to play piano and even got opportunities to give live performances. In Indonesia, she won Miss Indonesia in 2011 and Miss Pelita Harappan University. Her academic life is as illustrious as her music career is. A distinguished honor student throughout her studies, she wanted to serve her country as a diplomat. She speaks the Indonesian language fluently and she's also fluent in English, Spanish, and Mandarin.