8 Best Fitness Wrist Watches For Kids
If your child is obese, leads a lazy life, or gives excuses for not enjoying outdoor activities, then you should buy a fitness tracker wristband for your kid. A fitness tracker will help your kid take interest in outdoor activities. Also, you can check the fitness activity of your kid on your mobile.
Here're 8 best fitness tracker bands for your kid
K-berho Fitness Tracker (Amazon)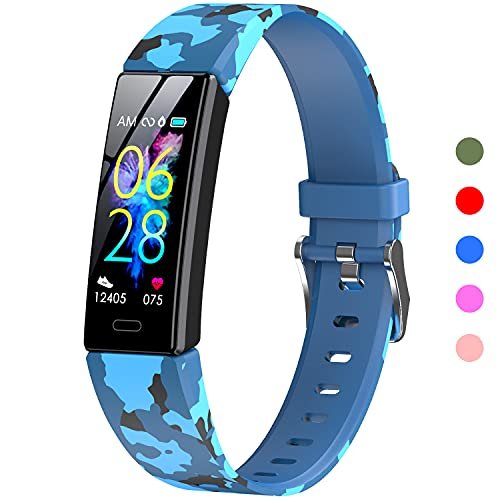 It is a multifunctional fitness tracker that can do more than simply monitor your activities. For example, it supports 11 sports including swimming, walking, running, cycling, treadmill, and football. Also, it will remind you when to be active and when to take a rest. This smart fitness band will remind you of your medicines and its stopwatch will help count every step taken towards a healthy life.
Also, it provides amazing entertainment features like remote camera control with which you can click stunning pictures with your phone. It will monitor your sleep and wake you up without disturbing others. You can connect it to your phone so you don't miss a single call or message.
Pros:
• Water-resistance
• Quick charging
Cons:
• None
Fitbit Ace 2 Activity Tracker (Amazon/Walmart)
Track all-day activities to know how they add to a healthier and more active life. Also, it will tell whether you are getting enough rest which is also necessary for a healthy body and mind. A great feature of this health tracker is virtual badges and fun on-screen celebrations that kids get when they achieve their fitness goals.
In addition to making kids active, this activity tracker also encourages them to enjoy friendly challenges in step competitions. Also, it allows sending cheer-up messages to boost the morale of the participants. Since it is made waterproof and spill-resistant, kids can keep it wearing even while washing their hands or playing water games.
Pros:
• Good battery life
• Connects with friends
Cons:
• The screen could hang
Garmin Vívofit Jr Kids Fitness Tracker (Amazon/Walmart)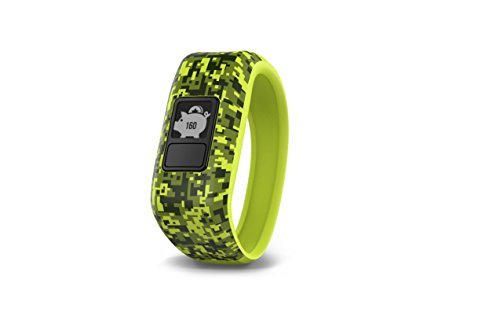 This fitness tracker comes with an amazing battery life that is 1 year without charging. The second good thing about this tracker is its design that is made one-size-fits-all. It can be stretched according to the wrist size. As it isn't enough, the manufacturer gives more with the tracker. It carries a mobile app for parents to keep track of the activities of their kids.
For example, parents can assign jobs to their kids, the children can see the assigned activities on their fitness tracker and obey the orders. It is a useful feature for kids that need reminders for washing hands before meals, brushing their teeth, and taking proper rest. And kids that complete their jobs on time earn virtual coins.
Pros:
• 1-year battery life
• Parenting application
Cons:
• The app has compatibility issues
Amazfit Fitness Tracker (Amazon)
Things you can do with this fitness tracker are set alarms and timers, control smart devices, ask questions to Alexa, and get translations done by Alexa. Its 15-day battery life would keep you free from daily charging. It is helpful if you are going out on a vacation or trip. You won't have to carry your charger in your backpack.
It is a 24/7 heart rate and sleep tracker. And its advantage is that it can send warnings for uneven heartbeats. Also, it can analyze your sleep characteristics like sleep quality so you can develop good sleeping habits. It supports 11 different activities and it has a special feature for women's health. It can record and predict your menstrual cycles.
Pros:
HD color display
Good battery life
Cons:
None
BIGGERFIVE Fitness Tracker (Walmart)
It is a lightweight fitness tracker that feels luxurious on the wrist. And the good thing is that it contains no edges or toxic material. It is automatic and it can count steps you walked, measure the distance you traveled, and the number of calories you burnt in a day or time. Also, it will monitor your sleep quality and help improve your sleep habits.
For data, you only need to touch the display. The tracker will display the data recorded. Also, you can choose specific data like activities, heartbeats, and sleep quality. The data can also be available on your phone's app.
Pros:
• Built-in charger
• Removable band
Cons:
• Takes more time to charge
moreFit Kids Fitness Tracker (Amazon)
This multifunctional watch can do many things in addition to monitoring your activities. It can count your steps, measure distance, calories burnt, heart rate, and sleep quality. Also, you can check your heartbeat/blood pressure/sleep on the monitor. It will also calculate calories burnt within the 12/24 hours date/time format.
It is a digital assistant as it can provide you control over your phone's camera so you can click stunning pictures with your phone. It also has a call and message reminder so you don't miss important calls and messages. Also, it is compatible with iOS 8.0, Android 5.1, and other higher fitness apps.
Pros:
• Multifunction watch
• Removable band
Cons:
• Compatible issues with mobile apps
Fitbit Ace Activity Tracker For Kids (Amazon)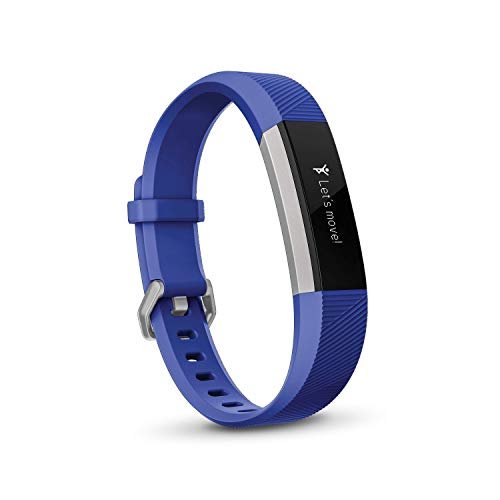 Track your activities and tap on the watch to see the data. It will show how many steps you walked and calories burnt. Also, get rewards if you achieve a milestone. If you want, you can even challenge your friends in a specific activity. Since it is waterproof, you can keep enjoying your outdoor activities even in rain.
It comes with 5-day battery life and can be synced with iOS and Android apps. Also, parents can create their accounts in the Fitbit app. It is a good attempt to keep track of kids.
Pros:
• Built-in charger
• Removable band
Cons:
• Compatibility issues with app
Inspiratek Fitness Tracker (Amazon)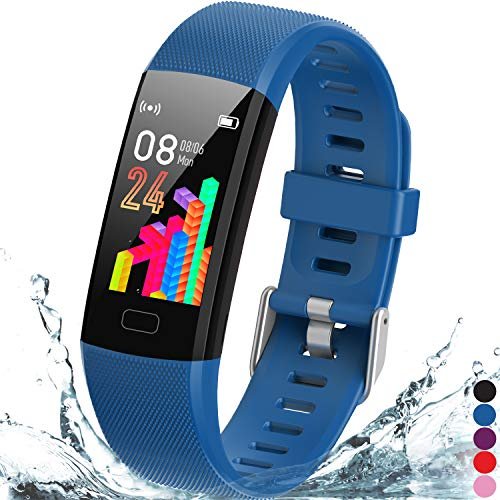 The manufacturer says that it is super easy to set up and use. It has a one-touch setup formula and custom design to fit on every wrist. And this multifunctional fitness tracker comes with 10 built-in functions and a user-friendly custom application.
Pros:
• Easy to set and use
• Wide display
• Custom design
Cons:
• Lesser battery life
Disclaimer: Information provided in the blog is for educational purposes only and the publisher takes no guarantee of safety and affordability of any product.
For more information please visit our site at https://www.searchom.com/