If your child is obese, leads a lazy life, or gives excuses for not enjoying outdoor activities, then you should buy a fitness tracker wristband for your kid. A fitness tracker will help your kid take interest in outdoor activities. Also, you can check the fitness activity of your kid on your mobile.
Here're 8 best fitness tracker bands for your kid
K-berho Fitness Tracker (Amazon)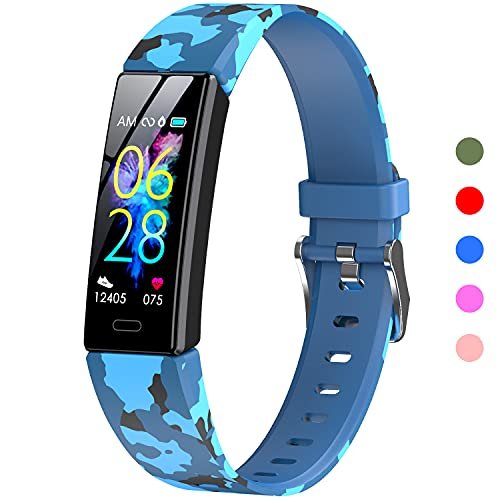 It is a multifunctional fitness tracker that can do more than simply monitor your activities. For example, it supports 11 sports including swimming, walking, running, cycling, treadmill, and football. Also, it will remind you when to be active and when to take a rest. This smart fitness band will remind you of your medicines and its stopwatch will help count every step taken towards a healthy life.
Also, it provides amazing entertainment features like remote camera control with which you can click stunning pictures with your phone. It will monitor your sleep and wake you up without disturbing others. You can connect it to your phone so you don't miss a single call or message.
Pros:
• Water-resistance
• Quick charging
Cons:
• None
Fitbit Ace 2 Activity Tracker (Amazon/Walmart)
Track all-day activities to know how they add to a healthier and more active life. Also, it will tell whether you are getting enough rest which is also necessary for a healthy body and mind. A great feature of this health tracker is virtual badges and fun on-screen celebrations that kids get when … Find more