20 Braided Hairstyles With Faux Undercut
Side shaved hairstyles are in trend but it isn't necessary to shave your sides when you can make a faux shaved side by backcombing your hair. Look at these undercut braid haircuts and learn to make these hairstyles at home.
If you don't like side-shaved hairdos, you will start loving these haircuts once you go through the following haircuts.
Here're the 20 best side-shaved haircuts for both long and short hair
Long Mohawk Braid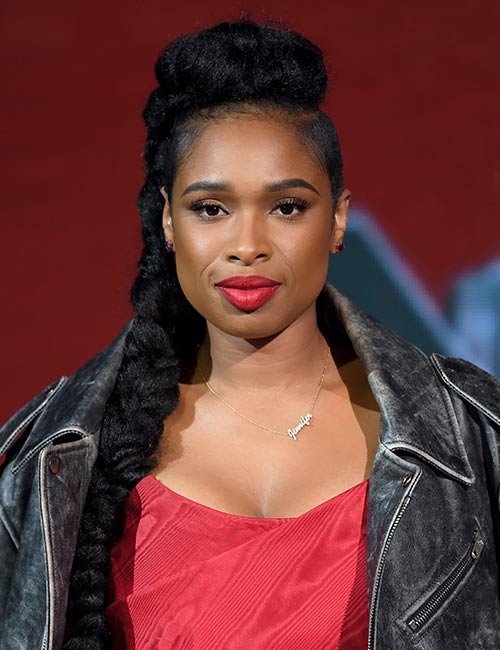 Collect your side tresses and comb them back. It will give your sides a faux-shaved look. Now bring all the locks to the Mohawk section and weave them in a long braid to get the perfect long Mohawk braid look.
Mohawk Side Braid With Side Lines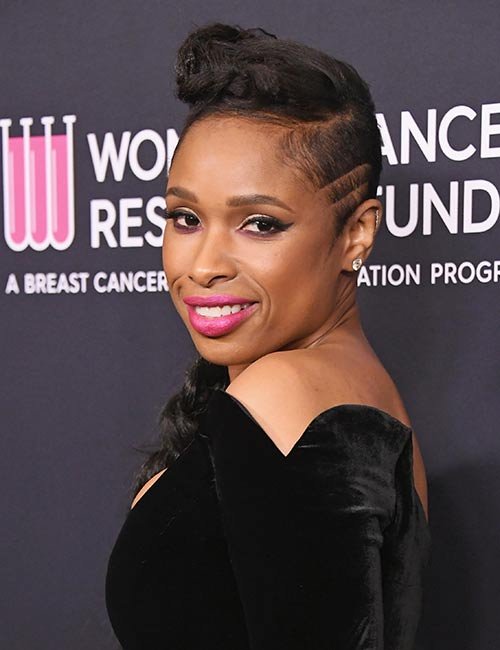 While you need long hair for a long Mohawk braid, women with short hair could go for this side braid hairstyle. It is a minimalist theme of the long Mohawk braid and it looks different when improved with some linear designs on sides. Follow the previous theme to get Mohawk side braid and make it bolder by creating lines on sides.
Blonde Highlighted Braided Undercut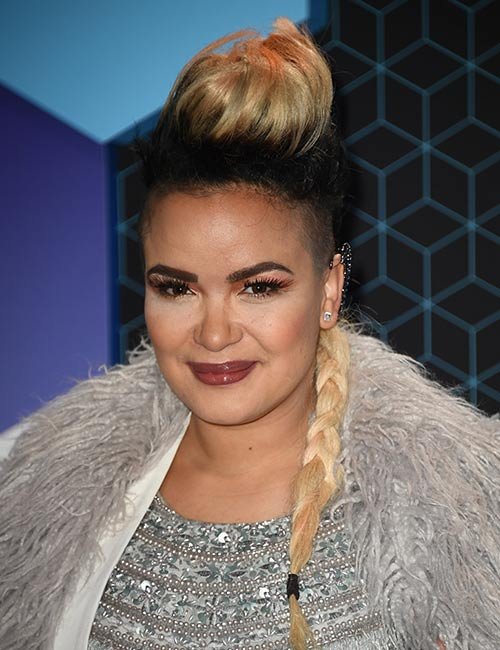 You don't have to color all your locks for this blonde highlighted braided look. Simply color the top of the hair and leave the roots black. Collect all tresses from sides by backcombing and collect them at the Mohawk section. Continue backcombing the locks into a braid to the perfect look.
Rat-Tail Braided Undercut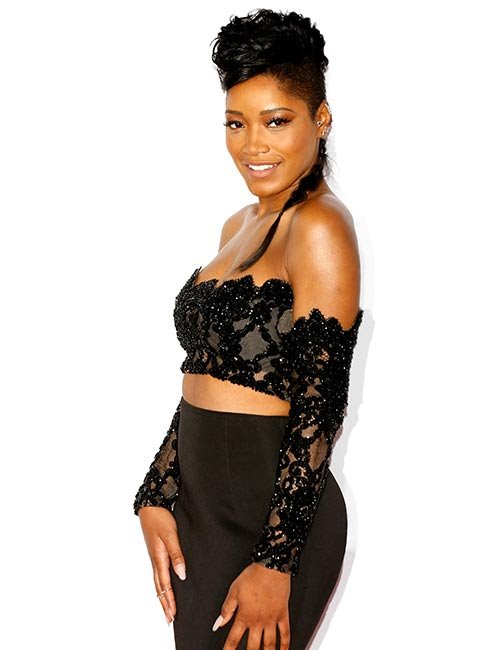 It isn't a salon job, but a hairstyle made by backcombing side hair. The faux shaved look of sides makes this long-braided hairstyle bolder. It is for women with long hair as is evident from the picture. Long locks can be braided into a thin braid resembling a rat's tail.
Intricate Twisted Braid Undercut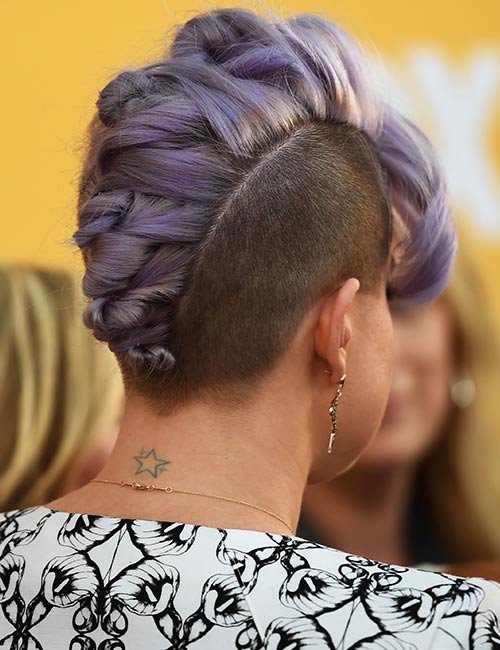 Shaved sides provided the freedom to experiment with your haircuts. Look at this edgy hairstyle that looks classic due to its shaved sides. The tresses are weaved in big stitches and the ends are tied in knots. Also, the knots are pinned to prevent them from opening.
Multiple Braided Sidecut
Look at the web of small braids and the way they are connected with safety pins. The pins aren't forced on the hairstyle, but they are a part of the haircut. It is edgy but looks cool. You can say that it is time-consuming, but you will agree that it is worth spending the time.
Mohawk With Rat-Tail Braid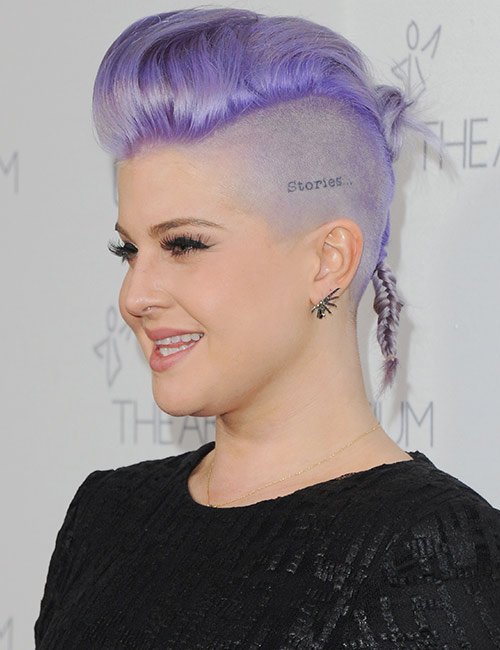 If you have fine hair, you should try this haircut and you can even go to the length of painting your hair pastel lilac. But never mind, if you keep your hair color natural as the side shaved haircut will simply enhance your look and feel. Backcomb your side hair and make a long braid to get this look.
Heavily Braided Undercut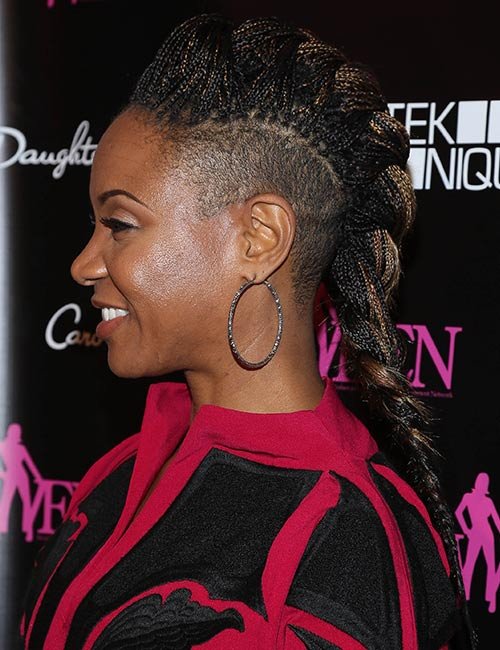 This heavily braided undercut hairdo goes on the theme of the more the braids, the better the hairstyle. You can try this Mohawk braided look if you have kinky hair and you love experimenting with hairstyles.
Braided French Twist Braid
It is a French twist coupled with side-shaved hair. Like the model, you can also backcomb your side locks towards the center for a French twist and tuck its ends underneath. Also, tease your hair at the top just like the model did.
Fulani Braided Undercut
Fulani braids require undercut and layered cut on both sides. And this hairstyle became popular only people say Alicia Keys in this haircut in her song Fallin. You can try this haircut by producing the necessary side cuts.
Pinned Braided Shaved Sides
This haircut has one side shaved and the other side has a web of braids joint with safety pins. But you can use decorative pins for an enhanced look. Also, you can try coloring your locks to get a celebrity feel.
Side-Swept Shaved Side Braid
If you like to experiment with your hairstyle, you can try this side-swept shaved side braid. Make a French braid and couple it with the rest of the hair. To improve your look, you can wear a fancy ear cuff like the model in the picture.
One-Sided Braid
There is little need to shave your sides when a faux shaved side can do the job. Making multiple French braids close to your scalp will give the look of shaved sides. The rest of the hair can be combed to another side.
Boho Braid With Undercut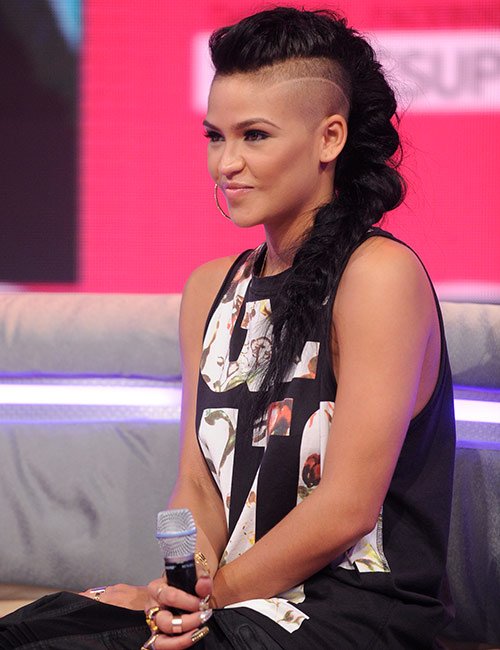 If you have long hair with side cuts, you can try this Boho braid with an undercut hairstyle. Like this model, you can make a loose braid and allow strands of hair to fall freely from the long braid.
Side Braid With Undercut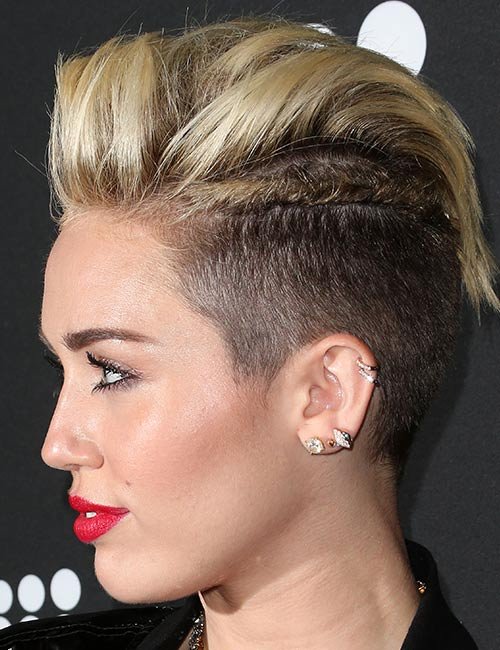 Make side braids to accentuate the undercut instead of creating faux shaved sides. Here the model is flaunting her natural hairstyle and the color of her hair as well. But you can go all-natural in haircut and color.
Fishtail Braid Faux Undercut
The stunning hair of the model and her choice of hairstyle tells many things about the popularity of this hairdo. It looks simple because the locks are backcombed into a fishtail and side braids are produced to accentuate the look.
Cornrow Undercut Braid
Produce faux undercut with cornrows and try playing around with braiding styles. Try different patterns to create a unique look.
Mohawk Braided Undercut
Shave your sides leaving a volume of hair at the center. Divide the locks into two parts and make their braids. Pin those braids like the model in the picture.
Loose Undercut Braid
Neatly shaved sides leave ample hair at the center to make this haircut. You can style the locks in a French braid starting from your neck to the top where you can make a crown.
Mohawk Fishtail Undercut Braid
This hairstyle looks stunning because it has a strong bar starting from the forehead to the neck. Also, the sides are shaved to accentuate the highlighted hairstyle. But you will need some hairspray to keep your hairstyle intact.
For more information please visit our site at https://www.searchom.com/