10 Times Britney Spears Caught Makeup-Less
Britney Jean Spears is rightly called Princess of Pop as it is only Britney Spears that can rock the world especially the millennials. She's made a special place in the entertainment industry with the hard work that she has been doing since an early age.
Born on 2 December 1981 in McComb, Mississippi, US, Britney Spears attained popularity at teenage and she continued to be the biggest pop star till today. People want to know more about her especially her makeup-less look.
Have you ever spotted Britney Spears makeup-less?
It is difficult to believe that a star could go makeup-less in public but there are moments when stars are also caught without makeup or in natural beauty.
Naturally Beautiful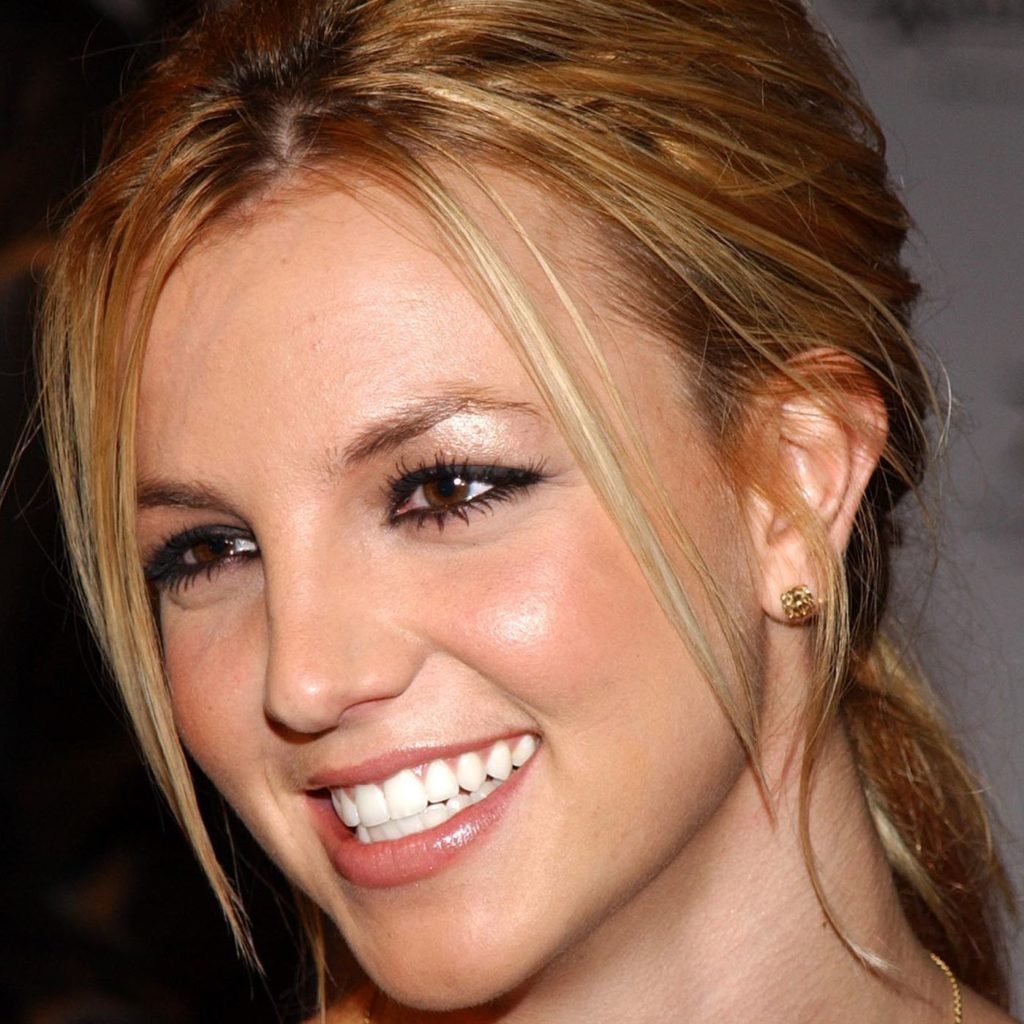 The natural beauty of Britney Spears has little requirement for makeup and this is evident from a quick comparison between her makeup-less and with-makeup pictures. Her makeup-less face requires little polishing to shine but makeup has its impact on her beauty. It highlights the hidden beauty of Britney Spears. It is the innocence of her face that helped her revive teen pop and become the "Princess of Pop".
Makeup-less in Casuals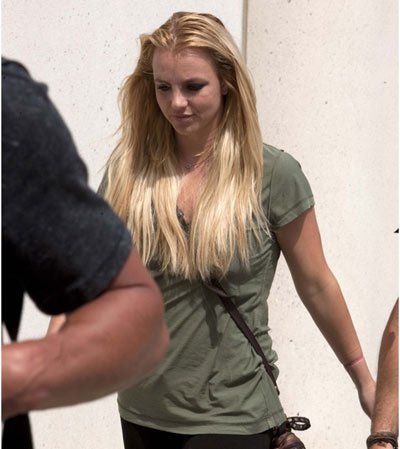 Gorgeous would be the most suitable to describe her casual look. Her olive-green t-shirt and black trousers look complete even only with a sling purse. She isn't wearing any accessories nor even a hairband. She's completely makeup-less but making a statement. Her long flowing hair looks voluminous and her hair color that is light golden looks complementing her skin tone that is quite fair. Britney Spears is caught make-up-less in casuals in this photograph.
Makeup-less Britney Spears Looks Tired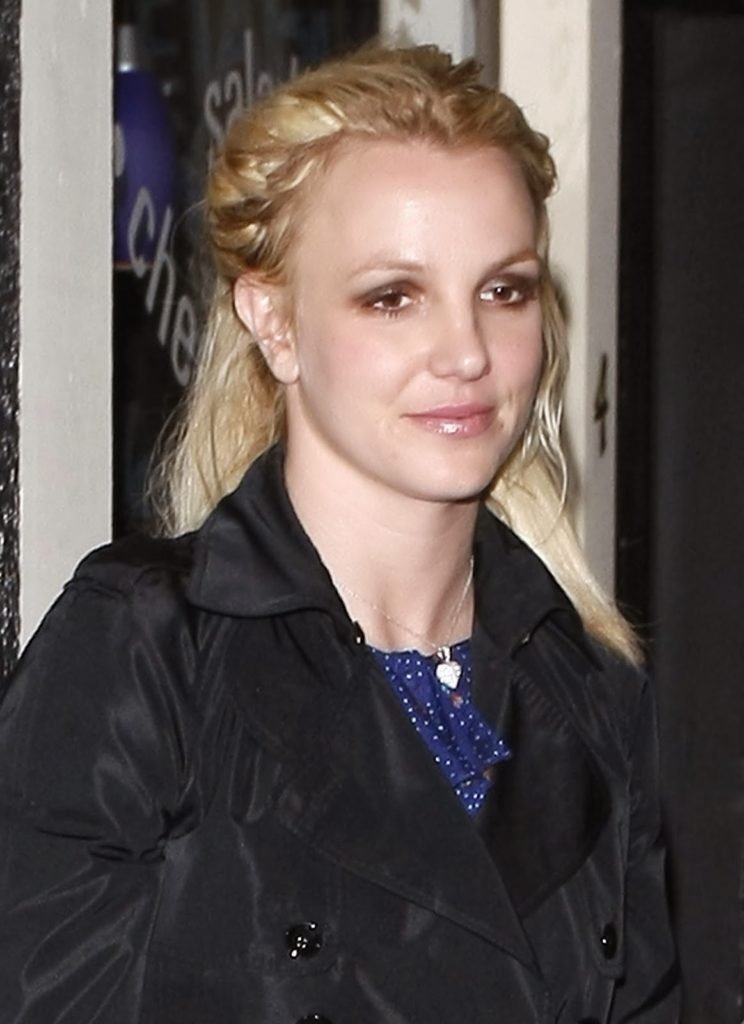 Clad in an oversized jacket with hair neatly oiled and combed, Britney Spears seems to be coming out from shooting. The green shirt visible inside the leather jacket shows that she was wearing a green dress in the show. Also, she's being escorted out of the shooting location. She looks a little tired as she isn't even aware that she's photographed in this tired look. Her head a little down and her eyes dug in the floor while coming out of the location. But she looks gorgeous even in this makeup-less and tired look.
Facing A Camera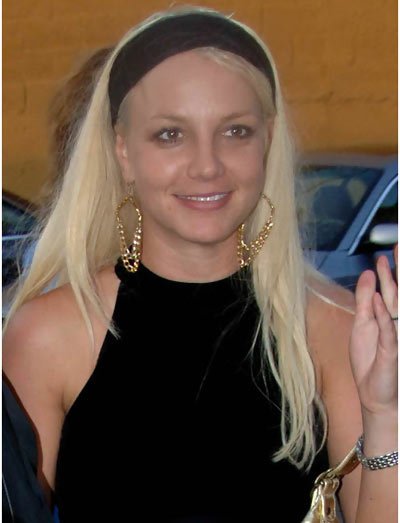 There is more to define in this picture than her makeup. Oops! She hasn't done any makeup. But she looks pretty in this nude avatar. Her naughty eyes seem to challenge the camera and the smile on her face is her confidence that she will steal the show. Her brown high neck top reveals more than it hides. She's a matching hairband to tie her hair back. Her large earrings are also visible. Also, she has a steel bracelet on her left hand. She's minimalist jewelry and no makeup for this photoshoot.
Becoming Princess of Pop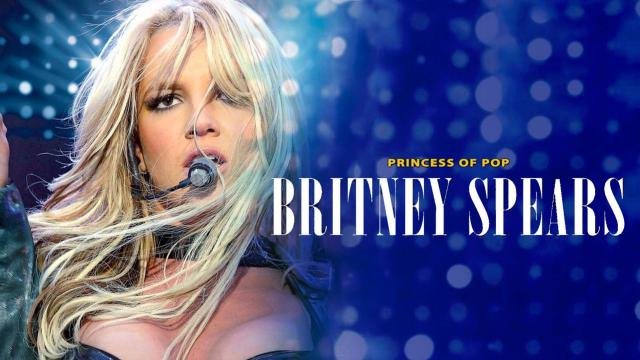 In 1997, she's just 15 when she signed with Jive Records. But her first two albums especially Baby One More Time (1999) and Oops!… I did it Again (2000) made her an international star. At that time, she was the bestselling teenage singer of all time. She's an early success in the highly competitive field of entertainment. But she did well just because of her passion for singing and natural beauty. In this picture, the Princess of Pop has seen makeup-less but her appearance in tied-back hair and makeup-less features speak a lot about her passion and beauty. She looks diva in every avatar including this makeup-less picture.
A Busy Day Ahead
Her face is clean and she's allowed her hair to flow with the air. Also, she's worn a V-neck grey top with a pair of jeans. And she looks quite occupied with the engagements of the day in her mind. This photographed is clicked at a moment when Britney Spears was moving ahead according to her shooting schedule. Here you can say that she's left her face clean to wear makeup at the shooting location.
Carrying Her Stuff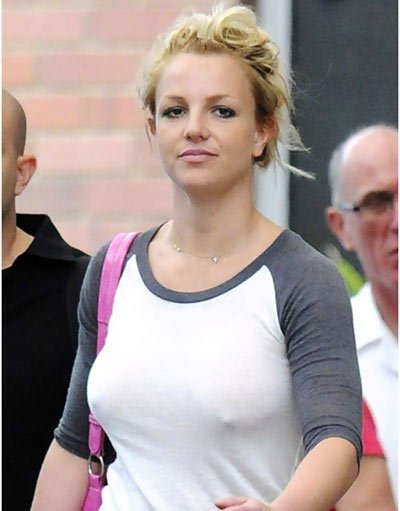 In this picture, Britney Spears is seen taking big leaps, of course, towards success. She is wearing a white round-neck t-shirt with matching trousers. But the thing to note is her pink bag on her left shoulder. She's tied her hair manually at the back and she's makeup-less. And it is only Britney Spears that has the courage and confidence to step out with a clean face. Here she's looking at the camera and giving a mild smile on getting caught makeup-less.
Silvery Look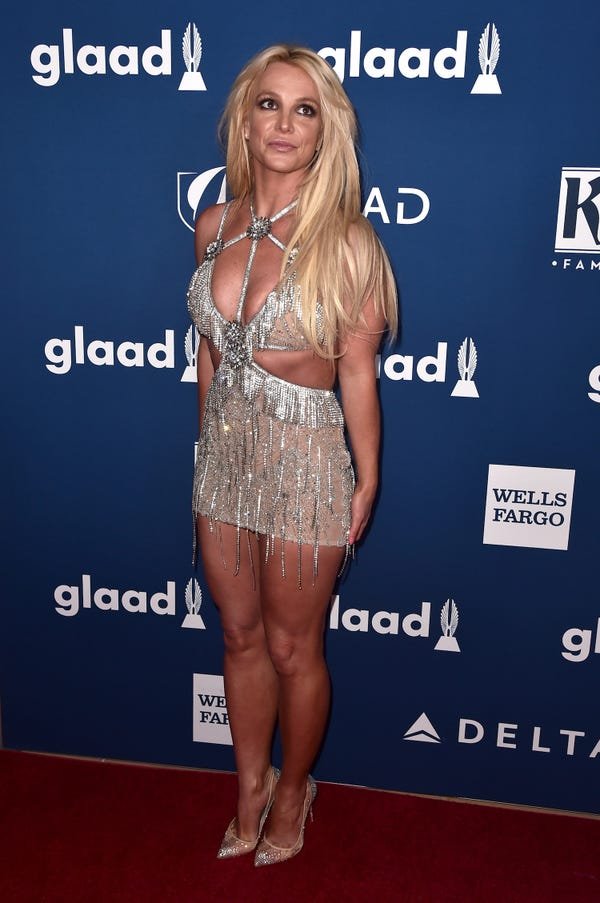 Britney Spears is spotted in a silver jacket paired with a white and green cap but what is more visible in the picture is her necklace. While it looks like minimalist jewelry, but it looks prominent on her neck. Another important thing to note is her facial features and act. She's talking to someone and looks like instructing a team member. But her face is makeup-less. She isn't wearing any makeup but it makes no difference to her look. She looks like a diva even in this makeup-less avatar.
A Mature Britney Spears
She started singing at an early age and has spent almost two decades singing and dancing in the entertainment industry. But Britney Spears is still the most popular pop singer with millions of fans across the globe. It is her makeup-less picture. It is a side phot where you can see only her side-face. Her earring and the design of her spectacles are visible. So is her necklace and pink t-shirt. Also, her aging marks are visible on her makeup-less face. But she's smiling on being clicked makeup-less.
Nerdy Look of the Pop Star
The natural beauty of Britney Spears allows her to wear any look including a nerdy look. In this picture, she's wearing spectacles that look more like prescription or reading glasses. She's wearing a deep blue t-shirt and her hair is tied at the back. It is a makeup-less look but Britney Spears looks nerdy with reading glasses. But she's a pop star and knows how to take new avatars to surprise her fans.