What is a hipster outfits in 2022? If your answer is ripped jeans, printed tops, oversized jackets, and long boots then you are half right. You are looking at one side of the coin. Ripped jeans coupled with matching tops create a hipster look, but there are many things you can do to improve the look.
Here're 10 hipster outfits in 2022 that can transform your look
Distressed Jeans And Neon Trench Coat Hipster Outfits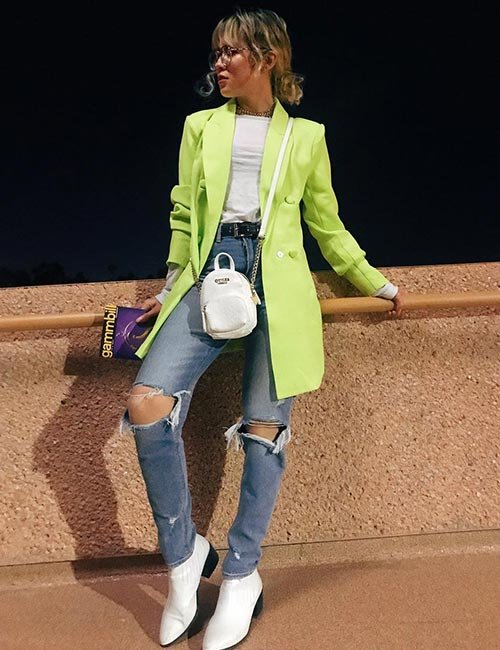 A simple pair of ripped jeans is a casual outfit but you can take it to the next level with a neon trench coat just like the model in the picture. The model is wearing ankle-length boots instead of chunky sneakers that is the usual trend. The white bag hanging down her waist is matching perfectly with the white top she's wearing under the coat. Also, she's made a loose bun and put on round eyeglasses to complete the hipster look.
Oversized Coat And Combat Boots For Winter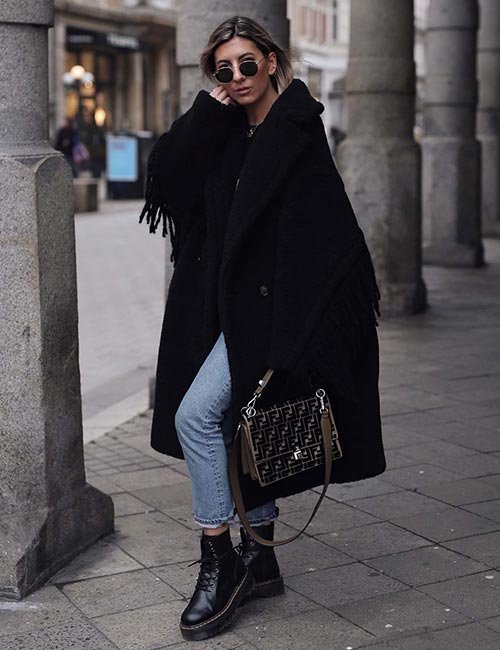 An oversized jacket will give you warmth while making you look stylish on cool winter days. Throw a warm oversize jacket over jeans and pair the jacket with a pair of chunky combat boots. The advantage of this dress is that it goes well with all types of hairstyles. You can choose to keep your hair loose or make a long braid. Similarly, you can wear round sunglasses to give a final touch to the dress. This dress would work for cool days… Find more