Oblique exercises can help shed side fat faster and you can perform these exercises at home. Oblique muscles are the largest abdominal muscles connecting ribs to the pelvic bone. They run diagonally along the sides and help keep the spine stable and support the core when you stretch, bend, and twist your body to the sides.
Why Oblique Exercises Are Important?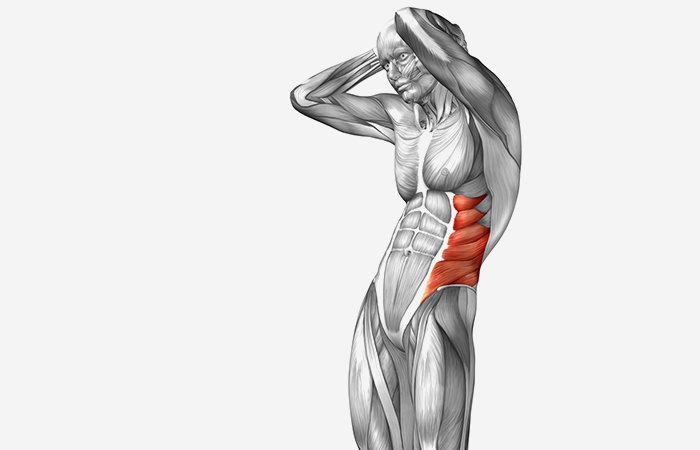 When you don't use your oblique muscles, you compensate for these muscles by overusing other muscles like the lower back and it leads to discomfort in the back. With oblique exercises, you can strengthen your core and reduce the chances of developing back aches.
Here're 12 Oblique Exercises For A Strong Core
Side Planks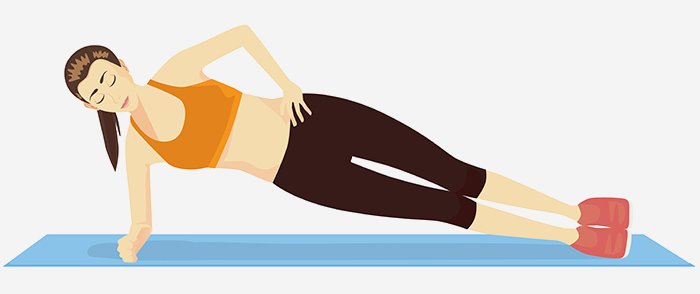 Target: Obliques, Core, Shoulders, Hips
How To:
• Lie on your right side with your legs extended
• Rest your right elbow on the mat and tighten your core
• Raise your hips with your body in a straight line from head to toe
• Hold the position for 30 … Find more