15 Amazing Looks That Only Kim Kardashian Can Give
Keeping Up With Kardashians was a hit show that made the Kardashian family, especially the Kardashian sisters a household name. And the person that should be credited for the show and its success is Kim Kardashian. She was making a living as a socialite and got all her sisters on board.
Today each Kardashian is a multi-millionaire. The Kardashian sisters own a fashion brand called "Dash" and they are known for making fashion statements. But it is Kim Kardashian whose fashion sense is more excellent than her sisters. And for this reason, people want to know more about her sense of fashion.
Here're 15 looks that show different sides of Kim's fashion
Her Yeezy Style
Yeezy outfits are always monochrome and they could be either skin-tight or so loose that the body seems to be swallowed completely. And Kim Kardashian slays the Yeezy style totally by pairing her gray outfit with her platinum tresses.
In A Complete Black Outfit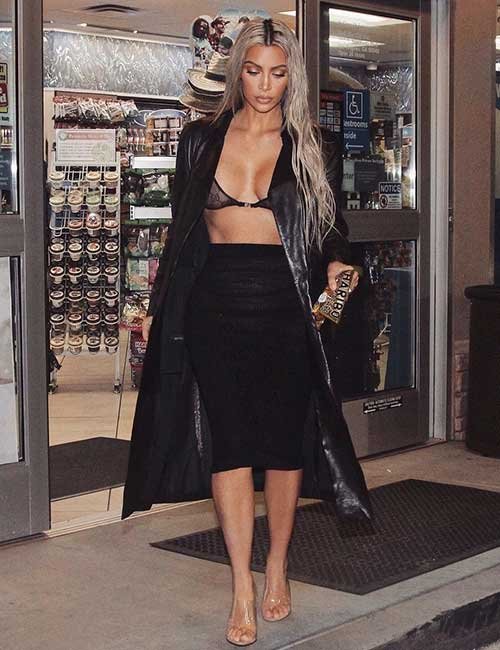 Kim Kardashian was caught in a black monochrome dress but her idea of sporting black is a tad different than others. And it is what keeps her out of the crowd. While Kim has been sporting different versions of black dresses, people remember her very first appearance in a black outfit. Here she's sporting a black dress with golden tresses and matching pumps.
The Red Dress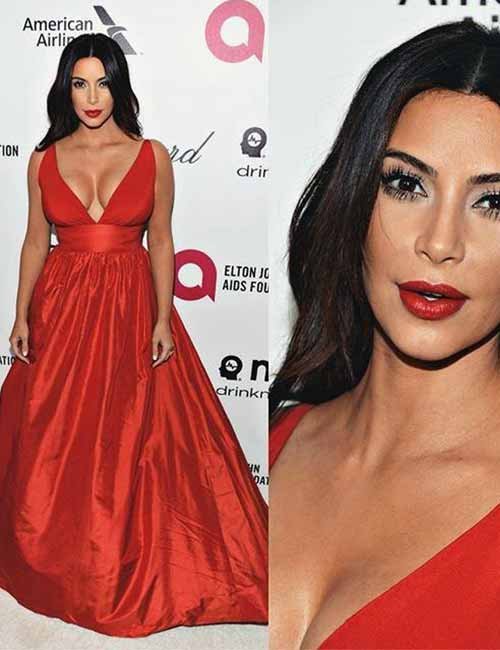 Oh! She looks sizzling hot in this red dress. Kim Kardashian doesn't dress like this very often, but when she sports dresses like in this picture, she becomes a social media sensation overnight. Kim is a fashion icon with a huge fan base and everyone wants to see her in her best avatar. And there could be little disagreement over the fact that she looks amazing in red dresses.
Balmain Outfit
Kim Kardashian captivated Oliver Rousteing with her Balmain dress and gossip started running in the media circle about Kim being Oliver Rousteing's muse. Also, the French fashion designer confessed it when he saw Kim in this dress. By that time Kim had already married Kayne West. If you look at Kim and her Balmain dress, you will also get mesmerized by her look.
Complete White
Kim Kardashian looks like White Beauty in this new avatar. From head to toe, she has transformed her look into milky white. She has white trousers, a cropped blouse, and matching booties. She even colored her hair white to look like a Frozen Princess. And she needs little makeup to complete the look as her skin color is fair enough. Her fans can take dressing and fashion ideas from her white look.
Sweater Dress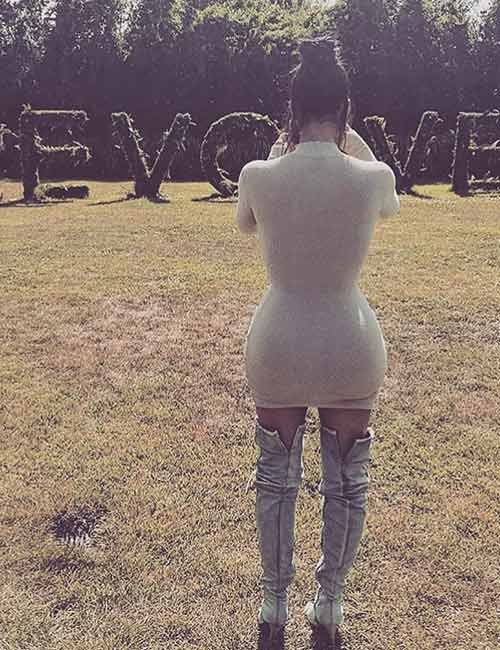 Kim Kardashian is taking a photo on a sunny day. Dressed in a white sweater with knee-high boots, she looks like any other woman but her body shape reveals more than her dress hides. Viewers can see only her back but her bumps and curves are sufficient to suggest that she's hot.
Pantsuit
Kim Kardashian sported this pantsuit for a Gucci event. Also, this Tom Ford black pantsuit has a hidden message. She wants to say that pantsuits are back into fashion and when fashion icons like Kim are sporting pantsuits, how could others stay behind.
The Red Carpet Dress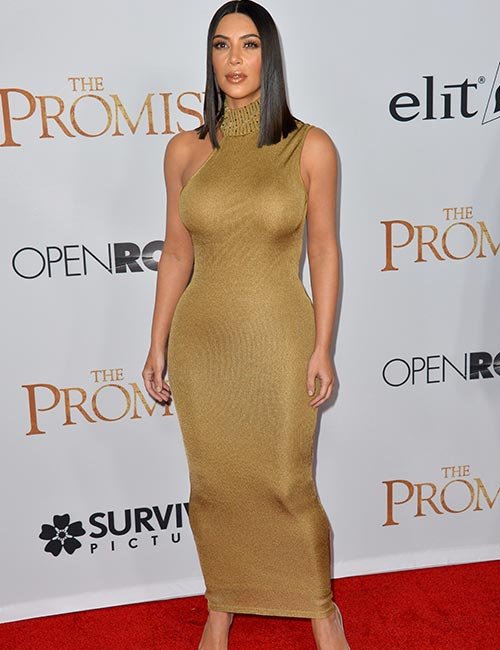 Kim has a got a new hairstyle and the new haircut is great or she looks amazing in this new shoulder-length haircut. But she is also wearing a golden high-neck dress. And it is certainly a red carpet dress. What is more surprising about this dress is that it doesn't require any accessories. Kim looks complete in this golden outfit.
Kim's Street Style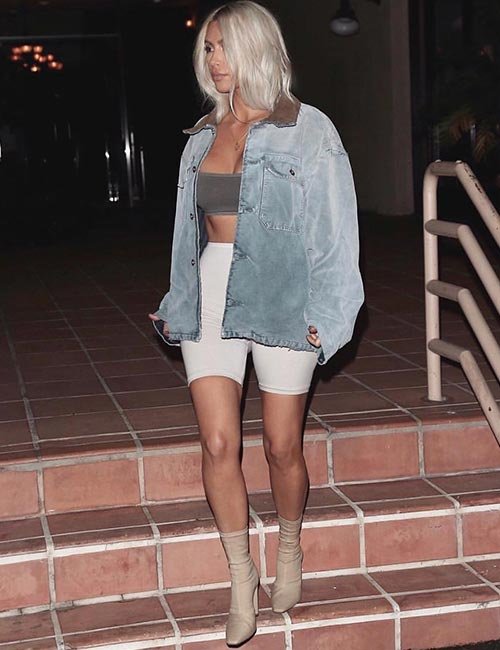 Kim looks simply dashing in this street-style dress. Tights, a crop top, and matching jackets paired with skin-colored booties look like a dress code for street-style dressing. And no makeup is allowed with this look. Kim has even left her hair untidy to match the dress. Could anyone else do it better than Kim Kardashian?
Bikini Body
Here's Kim Kardashian. Blessed with a beautiful body, Kim doesn't require much show-off to reveal her curves and bumps. Her body is chiseled to fit into any dress including a bikini. She looks perfect from every angle and for this reason; she's called a fashion icon. If you know her age, you will be surprised by how she maintains her figure.
Kim's Wedding Outfit
Her Givenchy wedding dress made many heads turn. Kim looked like a princess from a fairy tale in this white dress. And this dress has a passionate love story. Kim fell in love with Kayne West and they remained in a relationship for a long time before Kayne proposed to her at the AT&T stadium. Their marriage was solemnized in a grand event.
Kim's Pregnancy Style
Kim got pregnant but some Internet users criticized her weight gain. It is when she decided to do bump fashion to answer the critics. She ignored their opinions and showed some sizzling pregnancy outfits for others to try.
Latex Dresses
It is a breakthrough fashion statement with latex dresses. And you will agree that people would have little knowledge of how to wear these dresses before Kim showed them that latex outfits are in fashion. She how beautiful she looks in this latex outfit that is like her second skin.
No Makeup Look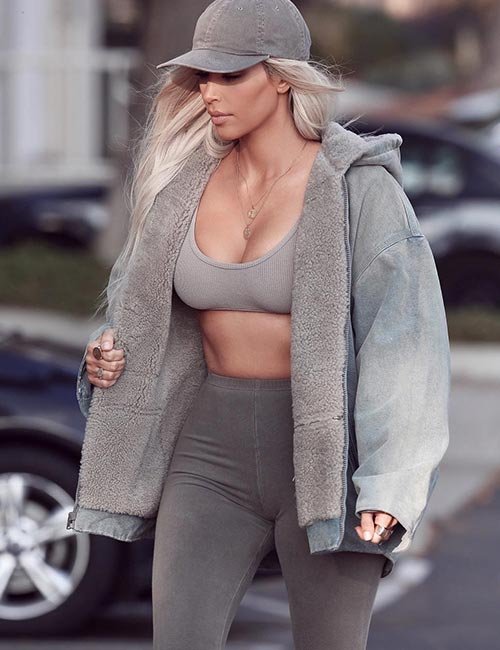 Kim is one of the beauties who feel little need for makeup. She is naturally beautiful and she knows when to do makeup and when to go without makeup. Look at Kim in a Yeezy outfit without makeup.
Slip Dress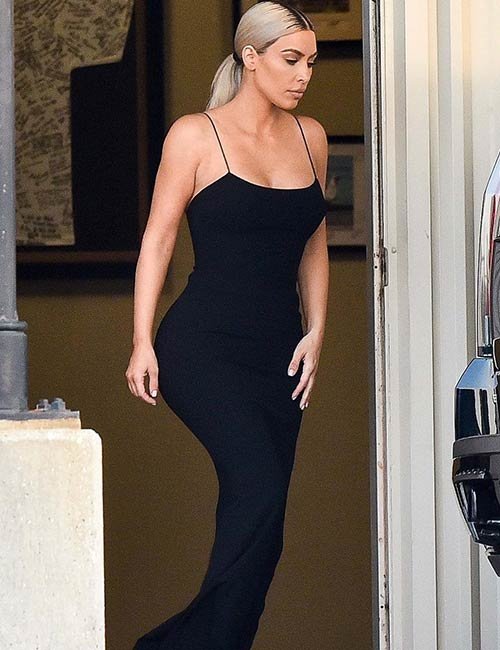 There is hardly anyone who can match her dressing style. Whether it is a Yeezy outfit or a street-style dress, Kim has a great sense of fashion and dressing. She knows how to look her best in every dress.
If you want to know more about Kim's fashion, you can follow her on social media where she keeps updating her fans about her new ideas on fashion and accessories.
For more information please visit our site at https://www.searchom.com/