If you want to transform your look then you should try face-framing wispy bangs that will lay lightly on your forehead and give your twinkling eyes the right amount of space to shine through and make you look mischievous. Also, you have the option of pulling your hair away from your face so they blend with your hair.
Chic Wispy Bangs
Face-Framing Bangs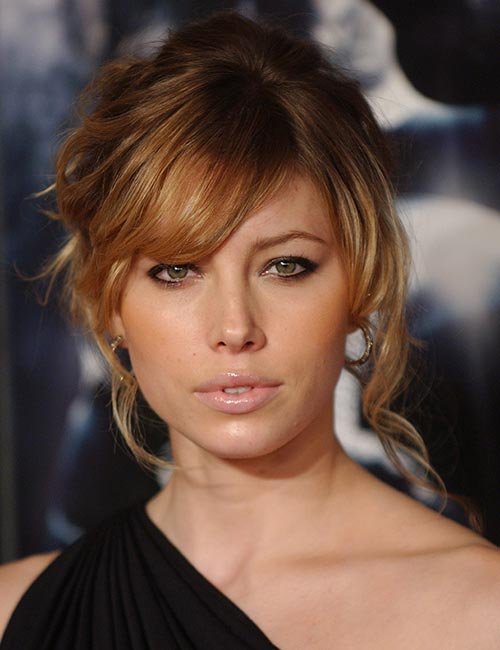 Face framing bangs will cover your wide forehead and balance out the look. If you have wide cheeks, you should make bangs whose length increases from the middle to the sides. If you want to highlight your jawline, you should opt for blunt wispy bangs. Determine your face shape before opting for bangs so you get the right hairstyle matching your facial features.
Classic Wispy Bangs
These bangs are slightly different from others. If you look at the model from close, you will find her bangs slightly parted from midway down. Also, the bangs appear thicker at the roots but feathered at the end. But the most remarkable feature of these classic wispy bangs is they are cut at the eyebrows.
Long Wispy Bangs
If your face is elongated or your forehead has extra breadth, you should go for long wispy bangs. They will cover your forehead completely and only parts of the forehead will be visible. Covering your forehead will draw the attention of other facial features. For inspiration, you can look at the model. She has covered her broad forehead with long wispy bangs … Find more