A bandana is more than a piece of cloth. It can become your headgear, necklace, or bracelet. Available at a cheap price, a bandana can become an expensive necklace or mask, when you wear it around your neck. Its history can be traced back to the 18th century and it is still popular. With time, its design is improved and its size altered to make it more useful.
Wearing a bandana isn't a hassle as you simply need to fold your bandana into a sleek band if you want to wear it like a headgear, or you can fold the bandana into a triangular design to wear it like a necklace.
Here're three ways of wearing a bandana and it shouldn't take you much time and effort in wearing a bandana
How To Wear A Bandana In Your Hair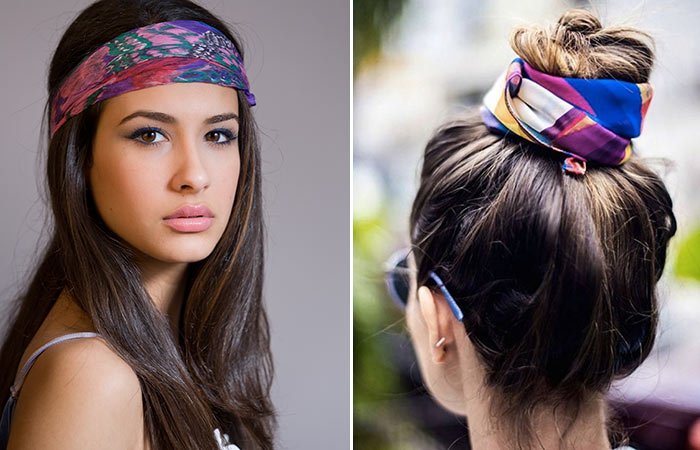 Shampooing isn't the only way of maintaining your unruly hair. You can try a bandana to make your messy locks appear stylish almost instantly. Buy a colorful bandana that not only camouflages your hair but improves your appearance as well. Also, there are many ways of wearing a bandana as a hair accessory.
a) Simple Knot
• First, brush your hair to remove tangles, and second, tease the front and crown part of the hair using a teaser comb
• Tie up your hair in a high pony and tease a little to get a messy look
• Bring the bandana from under the ponytail so the loose ends come … Find more