Queen Letizia is a perfect modern avatar of royal beauty & makeup. This Spanish beauty even leaves Hollywood divas far behind in fashion, fitness, and modernity. She's 48 and a mother of 2 but she looks much younger than she is.
Here're 10 beauty, makeup, and fitness secrets of Queen Letizia
Queen Letizia Makeup & Beauty
Golden Locks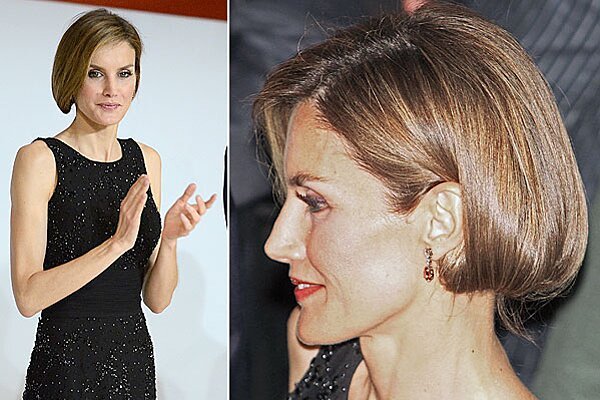 This Spanish princess dazzles the world with her long brunette hair. And she likes variety in hairstyles. She wears different hairstyles and keeps changing her haircuts to suit her dresses. For example, she loves straight and open haircut most but she's often seen in curly hair at some evening parties.
Black and White
While the princess has a colorful wardrobe with dresses of different colors for different occasions, she uses black and white more than often. It seems that B/W are her signature colors. She loves brands as well. The princess had her wedding gown woven with silk. It features high collars and laces. But she is usually spotted in knee-length black or white bodycon dresses.
Footwear
Princess Letizia has an amazing collection of footwear to match her pretty dresses. … Find more