If you are blessed with brown eyes, you should try the following eyeshadows that will improve your facial appearance dramatically. You can choose an eyeshadow depending on the type of brown color of your eyes.
Brown Eyes
Plum Eyeshadow
Get an earthy feel with this eyeshadow. Also, it will match perfectly with jeans and boots.
Essentials:
• Eyeshadow – Brown, Plum, Dark Purple
• Eyeliner
• Mascara
How To:
• Make a transition shade in the crease with the brown shade with pink undertones
• Highlight the middle and inside area of the eyelid with plum shade
• Improve outer corners with the dark purple shade and blend it out
• For the finishing touch, use eyeliner and mascara
Dark Green Eyeshadow
Dark brown eyes look gorgeous in this shade. And this pretty shade can be in matte finish or shimmer. Wear matte finish in the day and keep shimmer for evenings.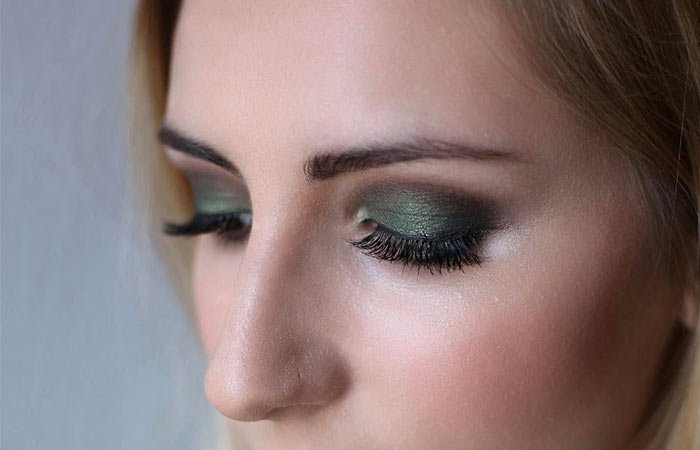 Essentials:
• Eyeshadow – Warm Brown, Dark Green, Black
• Eyeliner
• Mascara
How To:
• Make a transition shade with the warm brown color
• Color the entire eyelid with the dark green shade
• Make outer corners with the black shade
• Finishing touch with eyeliner and mascara
Gray Eyeshadow
It is a softer option if you don't want your eyes to look black. It is a subtle look but you can make it fascinating … Find more