Galaxy hair color is too cool to resist and it isn't necessary to wait for an invitation for intergalactic travel to get this color on your hair as you can get it whenever you want to look different. But first, have a close look at these exciting galaxy color ideas.
What Is Galaxy Hair Color?
Galaxy hair color is a blend of space-inspired colors like blue, green, purple, and pink. Galaxy hair color could be a mix of two colors or a rainbow of six colors. How many colors you use depends on the imagination and creativity of your hairstylist.
Attractive Galaxy Hair Color Styles
Blue And Pink
Pink and blue colors make a stellar combination. Since it is more on the lighter side, it is considered more suitable for women with fair skin tones. Like the model, you can also add a little bit of white to highlight the pink and blue shades. Also, you can try matching blue eye makeup and pink lip color to further improve your visual appeal. This hair color will be best on short shoulder-length hair.
Purple Dimensional With A Bit Of Blue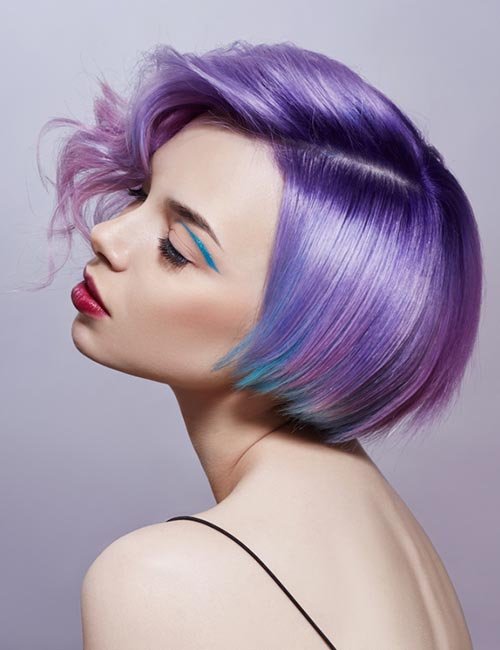 If purple is your favorite color, you should give it a galaxy twist by adding a little bit of blue color to the purple shade. Whether you like bright purple, amethyst, or lilac, adding blue to it will make a perfect galaxy color for your hair. Again, you can add a little blue to your eyelids and spread red color … Find more