Preparing for a date-night would be a breeze if you pay a little attention to your skin. Certainly, it is your dress that will steal the show but a dull look of your skin could act as a spoiler.
Exfoliate your skin….
It should be your everyday routine and you can follow it regularly as it won't take you more than 10-15 minutes. It will keep your skin glowing and you can do it with kitchen items like sugar body scrub, baking soda, and virgin coconut oil. Also, keep your hands well-manicured to say hello, bid goodbye, and accept the unexpected ring.
Inject skin boosters….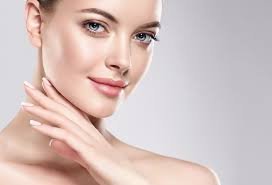 If the back of your hands has ropy veins and bands then you need a skin booster like hyaluronic acid that can make your hands look hydrated and supple. It is a situation arising by doing excruciating weight training at the gym. But it can be addressed with a skin booster that can be injected into the hands.
Heal cracked heels and feet….
Wearing open sandals and flip flops could expose your feet leading to the development of cracks on heels and around feet. Tend … Find more