Chest exercises can give an extra lift to your bust and you can do these exercises with little training. Also, you can choose between a free hand and a dumbbell exercise. In the beginning, you can start with little weight in your hands. Also, you can keep your movements slow to avoid injuries.
Here're the 10 best exercises that can help expand your chest and lift your breasts
Incline Dumbbell Press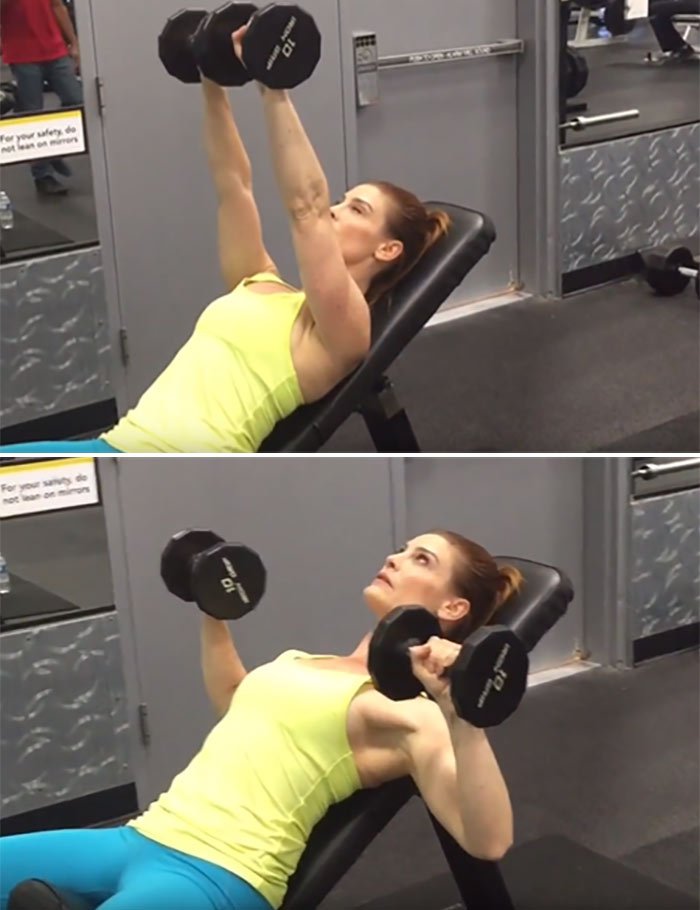 You need an inclined exercise bench and a set of dumbbells for this exercise. It will target your chest muscles and help improve the breasts.
How To:
• Lie on your back on the inclined bench and push your shoulders back
• Grab dumbbells on both of your hands and bring them close to your chest making a "V" with your elbows
• Push the dumbbells towards the ceiling until your hands are fully stretched and then come back
• Do 3 sets of 12 reps each with a 10-second break between each set
…
Find more