Beauty Secrets Of Selena
Salena Gomez is in Hollywood since her childhood but she transformed herself into a stunning sexy celebrity of the industry. And she worked out a lot to cut off the excess weight under the celebrity trainer Amy Rosoff Davis.
Usually, she exercises 3-5 days a week but increases it to 6-7 days a week while away. Also, she takes sufficient rest between the exercising to stay fresh and rejuvenated.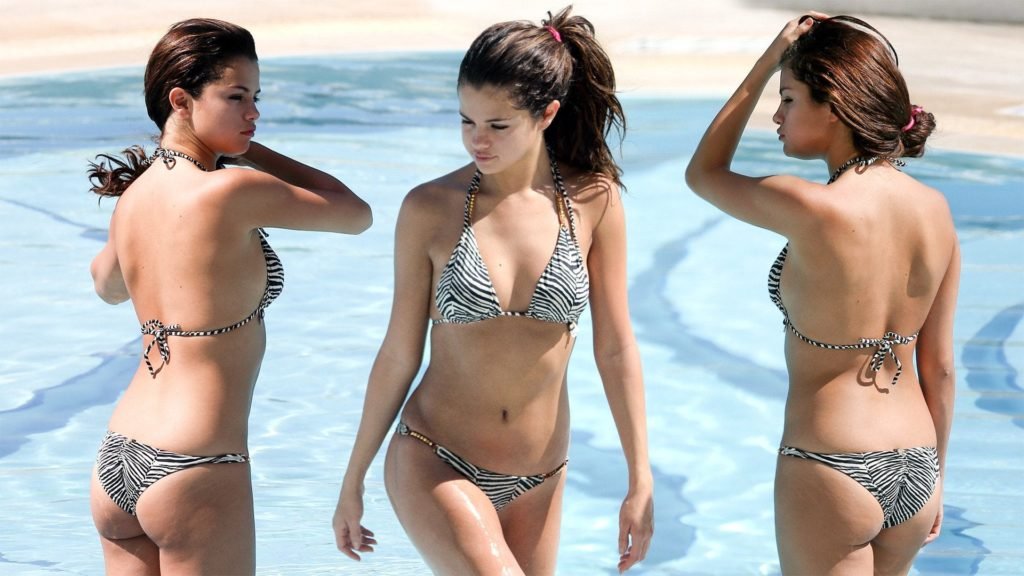 Workout:

1st Day
She practices circuit exercising for 20 minutes followed by a brief warm-up to prepare for more activities including jogging, lunges, squats, stretches and jumping jacks.
2nd Day
The day also starts with 20 minutes into circuit, she goes for warm-up followed by stretch, jogging, crunches, push-ups, lunges, squats and jump jacks.
3rd Day
It is only a brief warm-up and circuit training for 30-40 minutes.
4th Day
It starts with strict 60 minutes into circuit training followed by warm-ups and pilates.
5th Day
It is the rest day to rejuvenate here tired self for rest of the week.
6th Day
Again 60 minutes circuit exercising followed by warm-up, meditation and yoga.
7th Day
It is resting time again.
Diet Plan
Being a foodie, Selena Gomez loves all types of food but she prefers eating healthy. Also, she drinks sufficient water to keep her skin hydrated.
The sumptuous breakfast includes chorizo, scramble egg, granola, Greek yogurt and avocado.
She prefers eating beans with sprinkled olive oil and lemon juice and red wine with vinegar in lunch. Her plate also includes salad and avocado.
Her dinner is made up of marinated cucumber, chicken with sushi or salmon in the night. Also, she likes rice with Teriyaki sauce and bowl of avocado.
Disclaimer: Viewers should keep in mind that Selena Gomez follows this diet and exercise regimen under the supervision of a celebrity trainer.